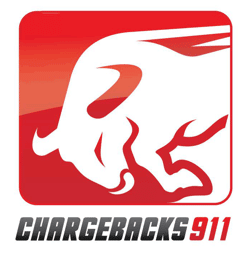 The Federal Trade Commission (FTC) and the State of Florida announced that they have reached a settlement in their lawsuit with Chargebacks911 and its owners, Gary Cardone and Monica Eaton. The settlement agreement prohibits the company from working with high-risk clients and using deceptive tactics to hinder consumers from disputing credit card charges through the chargeback process.
The chargeback process is a crucial safeguard for consumers who encounter unauthorized or fraudulent credit card charges. It allows them to dispute these charges with their credit card company, which, in turn, investigates and determines whether the charges should be reversed.
The lawsuit, filed in April 2023, exposed a series of deceptive practices employed by Chargebacks911 to prevent consumers from successfully winning chargeback disputes. The proposed court order, which is awaiting approval by a federal judge, aims to put an end to these unethical practices.
Chargebacks911 is a company specializing in "chargeback mitigation" services, assisting merchants in reducing the number of chargebacks by challenging the validity of consumer claims. However, the FTC and Florida authorities uncovered multiple unfair techniques employed by Chargebacks911 and its owners to obstruct consumers' rights to dispute charges, including:
Misleading Information: The complaint alleges that Chargebacks911 knowingly submitted misleading and inaccurate information to credit card companies on behalf of their clients. This included providing screenshots of websites that differed from those viewed by consumers and creating a false narrative to support the merchants.
Value-Added Promotions (VAP): Chargebacks911 was accused of using its "Value-Added Promotions" service to manipulate credit card companies' systems designed to detect fraud on payment networks. This allowed fraudulent merchants to evade or delay chargeback monitoring programs, fines, and account terminations, ultimately protecting scammers.
The proposed court order would prevent Chargebacks911 from providing chargeback mitigation services to high-risk clients using affiliate marketing and negative option plans for certain product types frequently associated with fraudulent marketing.
In addition to these restrictions, Chargebacks911 and its owners will be required to pay $100,000 in civil penalties and $50,000 in legal costs to the State of Florida. The settlement serves as a clear message that chargeback mitigation companies must not undermine consumers' rights to dispute charges and that deceptive practices will not be tolerated.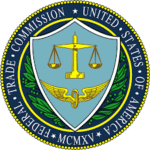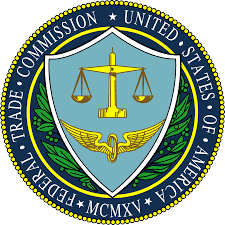 The FTC's Bureau of Consumer Protection Director, Samuel Levine, expressed the significance of the settlement: "The settlement order will provide important protections for consumers who shop online and sends a clear message that chargeback mitigation companies must not undermine consumers' ability to exercise their rights."
Notably, this lawsuit is not the first legal action against Chargebacks911. The FTC has separately sued three of Chargebacks911's clients—Apex Capital, LLC; F9 Advertising, LLC; and AH Media Group, LLC—for engaging in deceptive negative-option marketing practices. These clients allegedly signed up consumers for ongoing subscriptions without their knowledge, and Chargebacks911 played a role in disputing thousands of chargebacks on their behalf.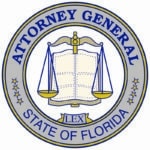 Florida Attorney General Ashley Moody emphasized the importance of holding companies like Chargebacks911 accountable, stating, "This company helped businesses fight consumer challenges to credit card charges—using false evidence. My Consumer Protection team, with the Federal Trade Commission, filed an action to shut down these illegal practices and will continue fighting on behalf of Floridians."

INSIDER TAKE:
The allegations in this case highlight the need for increased vigilance in consumer protection and the importance of upholding the integrity of the chargeback process – for merchants and consumers. 
The settlement sends a clear message that deceptive practices in chargeback mitigation services will not be tolerated. It underscores the importance of safeguarding consumers' rights to dispute credit card charges, a process critical for addressing unauthorized or fraudulent transactions. 
Chargeback mitigation companies are vital in assisting merchants with the chargeback process. Legitimate chargeback mitigation companies, which help merchants navigate the complex process of disputing chargebacks, will benefit from removing fraudulent actors.
The case has shed light on various deceptive techniques, including screenshots of websites that did not match the consumer's experience, misuse of the "Value-Added Promotions" service to help merchants evade fraud-monitoring programs, and their impact of eroded trust as a result. 
The proposed court order specifically targets high-risk clients using affiliate marketing and negative option plans (AKA subscription) to sell products associated with fraudulent marketing. This case further pressures all recurring merchants to make sure they are adhering to regulatory best practices when managing opt-ins and chargebacks.


The legal action against Chargebacks911 shows the FTC's seriousness and proactiveness in protecting consumers and ensuring fair and ethical business practices.
Overall, the settlement reflects a commitment to upholding consumer rights, protecting the integrity of the chargeback process for merchants trying to do the right thing for their subscribers, and holding companies who are not, accountable for deceptive practices.