In this week's edition of Five on Friday, we delve into key developments and trends shaping your business. From next week's Google imminent Reviews System update, learning from The New York Times' strategic shifts, the U.S. Department of Justice unveiling Google's search ranking secrets, and the forces behind rising streaming prices, these pieces offer invaluable insights. Additionally, we explore YouTube Premium's global price increase amidst a crackdown on ad blockers. Dive into these below!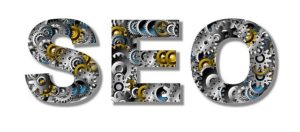 Google Reviews System Set for Major Update Next Week: What You Need to Know
Google has announced an upcoming update to its Reviews System, marking a significant shift in the evaluation process for articles, blog posts, and pages. Described as a machine learning model, the Reviews System is designed to assess first-party standalone content offering recommendations, opinions, or analysis.
Notably, the system does not evaluate third-party reviews posted by users on product or service pages. The update, set to roll out next week, signals a departure from periodic notifications of improvements, transitioning instead to regular releases of updates and enhancements to the system.
According to Search Engine Journal, Reviews System past updates have posed challenges for affected websites, with rankings remaining in a holding pattern until the next system update. However, the move towards regular, ongoing updates suggests a positive shift. Drawing parallels to the Penguin Update's impact on the search industry, the transition to a rolling update for the Reviews System may facilitate real-time ranking changes, potentially leading to faster recoveries for affected publishers and SEOs.
For a detailed understanding of the upcoming changes and implications for SEO strategies, read the full article at Search Engine Journal here.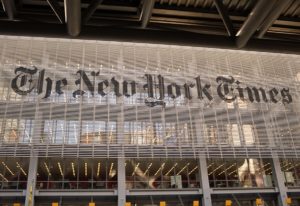 The New York Times Surpasses 10 Million Subscribers: Unveiling Strategic Shifts for Future Growth
The New York Times announced a significant achievement of reaching 10 million total subscribers, marking a pivotal moment in the publication's strategic evolution. Departing from a traditional news-centric model, the Times has embraced a curated bundle approach, incorporating diverse digital content products such as Cooking, Games, The Athletic, Wirecutter, and NYT Audio alongside traditional news offerings.
The shift focuses on converting subscribers to individual products into comprehensive bundle subscribers, with a current target of surpassing 50%. Notably, non-news products, exemplified by the success of NYT Games' "Connections," serve as effective gateways to the bundle, attracting over 10 million users weekly.
This strategic realignment has translated into a 15.7% increase in subscription revenue from digital-only products, reflecting successful transitions to higher-cost offerings.
The article delves into the financial implications, including the improved performance of The Athletic, a component of the Times' bundle, and the overall growth in ad revenue despite industry challenges.
For a comprehensive understanding of The New York Times' strategic shifts and their impact, read the full Nieman Lab analysis here.
DOJ Unveils Google's Search Ranking Secrets
The U.S. Department of Justice has unveiled several trial exhibits, including internal Google presentations, documents, and emails shedding light on search engine ranking factors. Search Engine Land explores these seven key documents that discuss various elements of Google Search ranking:
Life of a Click (User-Interaction): A PowerPoint presentation by Google's Eric Lehman highlights three pillars of ranking – Body, Anchors, and User-Interactions. It emphasizes the role of user interactions, including clicks, attention, swipes, and entering new queries.
Ranking: Part of a Q4 2016 presentation, this document reveals that Google claims not to understand documents directly but to observe user reactions to them. The source of Google's "magic" lies in interpreting positive and negative reactions.
Ranking for Research: This presentation from November 16, 2018, covers 18 aspects of search quality, including relevance, page quality, popularity, and more. It acknowledges the challenges of interpreting live traffic evaluations.
Google is Magical: Explaining how search works, this presentation outlines the two-way dialogue with users, emphasizing the importance of learning from user actions and interactions.
Logging & Ranking: Discussing the critical role of logging in ranking and search, this presentation portrays search as a collective effort, where user contributions provide valuable knowledge.
Mobile vs. Desktop Ranking: An email from Google's Web Ranking Team discusses differences in metrics and user intents between mobile and desktop search ranking.
Bullet Points for Presentation to Sundar: This document, dated September 17, 2019, touches on BERT (Bidirectional Encoder Representations from Transformers) and its significant improvements in understanding queries, documents, and intents in Search ranking.
These documents provide insights into Google's ranking methodologies, emphasizing user interactions, the two-way dialogue, and the collaborative nature of search.
For a comprehensive understanding, Search Engine Land does a great job analyzing and presenting them here.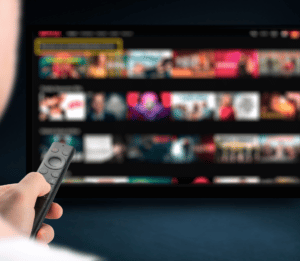 Rising Streaming Prices: Unveiling the Forces Behind Subscription Increases from Major Platforms
In the face of widespread increases in streaming video prices, Fortune reports that Americans are grappling with a new era of sticker shock as major platforms like Apple TV+, Disney+, Hulu, ESPN+, and Netflix raise their monthly fees. This surge in pricing, with half of the major U.S. streaming platforms now charging double their initial rates, reflects a trend that analysts predict will persist. One driving force behind these hikes is the saturation of the streaming market, pushing companies like Netflix to raise prices for existing subscribers as a means of sustaining revenue growth. Legacy media companies, including Disney, Warner Bros. Discovery, Comcast, and Paramount, are leveraging higher streaming prices to recoup lost revenue from traditional television businesses that are on the decline due to cord-cutting.
Analysts suggest that streaming services might be deliberately pushing subscribers to their breaking point to encourage them to opt for lower-priced or ad-supported plans. Disney CEO Bob Iger, among others, has articulated this strategy, aiming to migrate more subscribers to advertiser-supported tiers. The move toward ad-supported plans offers unlimited revenue potential compared to fixed monthly subscription revenue. While this pricing strategy is currently successful, analysts anticipate challenges ahead, with some predicting that the streaming industry, burdened by too many services incurring losses, may witness major players reconsidering their positions and potentially consolidating or becoming content suppliers to other platforms.
Read the full analysis from Fortune here.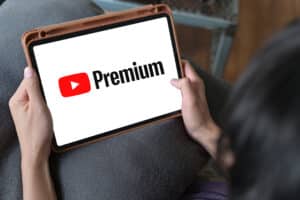 YouTube Premium Rolls Out Global Price Increase Amidst Crackdown on Ad-Blockers
YouTube Premium is implementing a significant price hike globally, affecting users in Germany, Australia, and other countries. The increased subscription costs for individual, family, and student plans came into effect on November 1.
This move follows YouTube Premium's recent efforts to combat ad-blockers, subtly encouraging users to opt for subscription plans. Long-term subscribers will enjoy an additional three months at their current rate before experiencing the higher fees. For example, the family plan in Australia surged from AU$23 to AU$33 monthly, constituting an 83% increase for some users.
This adjustment aligns with a trend of rising subscription prices across various services, including Netflix and Disney+.  Read the full analysis from Android Police here.