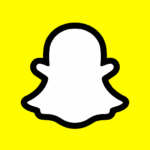 In a strategic move to broaden its subscription program, Snapchat is reportedly in the early phases of testing a "Friends and Family Plan." This initiative aligns with the broader trend in social media platforms seeking diverse monetization avenues beyond traditional ad sales.
Snapchat+, the platform's existing subscription service, has witnessed remarkable growth, surpassing 5 million subscribers in the third quarter, up from 4 million in July—an impressive increase.
Despite this surge, the number of subscribers constitutes a mere fraction of Snapchat's extensive user base. With 406 million daily active users in Q3, according to Snap, Inc., the paid subscriber base accounts for only 0.01% of the daily active user count, leaving ample room for expansion.


Snapchat to Unveil New Subscription Plan for Friends and Family?
The anticipation surrounding Snapchat's potential 'Friends and Family Plan' is building momentum, fueled by clues found in the recent Beta version of Snapchat, as reported by Android Authority. This anticipated subscription update could serve as an extension of Snapchat Plus, enabling users to share their subscription plans with friends and family, fostering a more communal experience. While specific details, including the number of members eligible for the plan and pricing, remain undisclosed, the speculation has sparked enthusiasm among Snapchat users.
The report also hints at a Snapchat Plus Annual Plan, potentially offering discounts for users choosing to pay for a full year upfront. Although pricing details for this annual plan are not fully clarified, it is expected to present a more cost-effective option for friends and family purchasing individual subscriptions.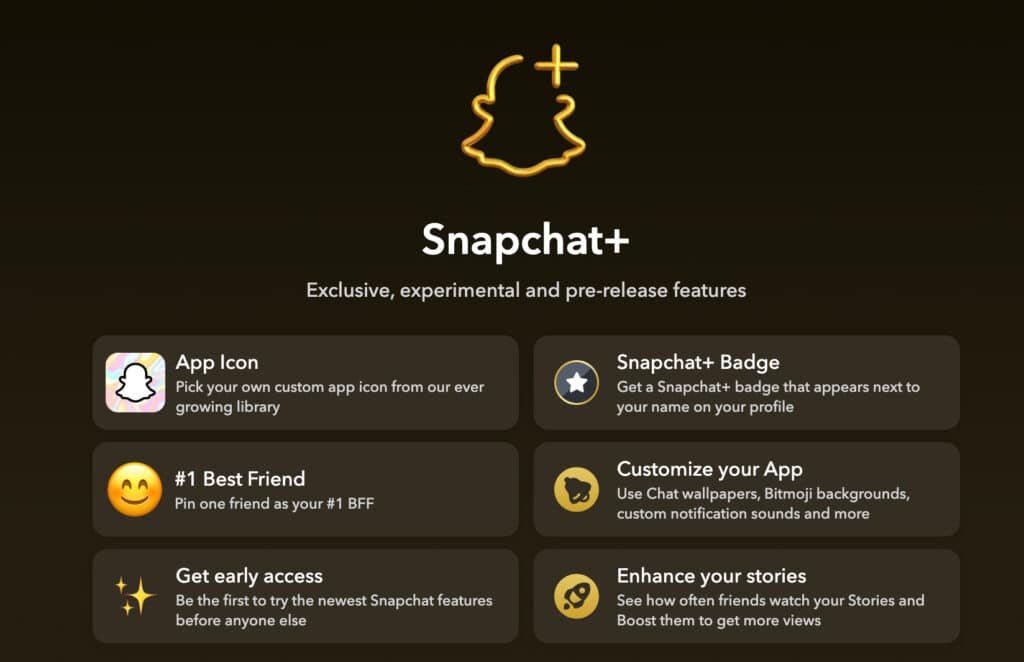 A Peek into the Current SnapChat+ Subscription
Following the spring 2022 rumors of a new subscription offering, Snap introduced Snapchat+ in July 2022, priced at $3.99 per month.
Snapchat+ subscribers enjoy access to exclusive, experimental, and pre-release features designed to enhance and personalize the Snapchat experience, allowing them to explore new features before non-subscribers.
Current Snapchat+ subscriber features, as detailed by Snapchat, include:
Best Friends Forever (Pin as #1 Best Friend)
Story Rewatch Indicator
Custom App Icons
Custom App Theme Editor
Snapchat+ Badge
Friend Solar System
Priority Story Replies
Post View Emojis
Bitmoji Backgrounds
Story Timer
Capturing Color
Custom Notification Sounds
Friend Snapscore Change
Chat Wallpapers
Custom Capture Buttons
Gift Snapchat+
Story Boost
Map Appearance
Replay Again
My AI's Bio
Extended Best Friends List
One free monthly Snapstreak Restore
Custom Chat Color
Home Tab
Free Dreams
Peek a Pee
AI Captions
Snapchat+'s rapid ascent to over 5 million paid subscribers highlights the potential for monetizing messaging apps. Its unique features, coupled with successful AI integration, not only underscore Snap's adaptability but also mirror a broader user interest in AI as an entertainment outlet. However, the service's growing revenue contribution remains a fraction of Snap's advertising-driven earnings.


INSIDER TAKE
The rumored introduction of the "Friends and Family Plan" aligns with Snapchat's strategic move to diversify revenue streams beyond advertising and in-app purchases. The potential new subscription offering targets the Gen Z demographic, providing exclusive features in exchange for a monthly fee.
Snapchat's exploration of additional subscription plans reflects a broader industry shift towards paid subscriptions as a revenue generation avenue for social media platforms. Recent developments include Elon Musk's announcement that X, formerly Twitter, will offer premium subscriptions and TikTok's reported testing of an ad-free monthly subscription plan.
Snapchat's adept use of artificial intelligence (AI) to enhance advertising capabilities has successfully attracted brands back to the platform. As it ventures into innovative subscription models, Snapchat aims to strike a delicate balance between user growth, retention, and revenue diversification.