Snapchat is the latest social media platform to work on a paid subscription service – Snapchat Plus. Similar to Twitter Blue, Snapchat Plus is designed for super users who are willing to pay for bonus features like special profile badges and pinning BFFs. App researcher Alessandro Paluzzi broke the news on Twitter, sharing screenshots of a Snapchat Plus test.
Some of the features will require additional permissions. For example, paid subscribers will have the ability to see a friend's whereabouts in the last 24 hours with that user's permission.
A spokesperson for Snap, Inc., Snapchat's parent company, confirmed the paid subscription service in a statement to The Verge.
"We're doing early internal testing of Snapchat Plus, a new subscription service for Snapchatters. We're excited about the potential to share exclusive, experiential, and pre-release features with our subscribers, and learn more about how we can best serve our community," said Liz Markman for Snap.
Paluzzi also shared the selection of Snapchat icons that will be exclusive to Snapchat Plus subscribers.
The cost of Snapchat Plus, at least in the European Union during the testing period, is about $4.84 a month in U.S. dollars.
Other social media platforms with paid subscriptions
Twitter Blue
Twitter Blue is relatively new to the paid subscription scene, doing testing in early to mid-2021 followed by a launch in Canada and Australia. Twitter Blue was released in the United States and New Zealand in November. It is currently available for iOS, Android and on the web. In the U.S., Twitter Blue is available for $2.99 a month. The company's FAQs say the tool is priced regionally, so this may differ by location.
Twitter Blue subscribers are paying for:
Ad-free articles from top U.S. publishers (no paywall access, however)
An "undo" tweet
Shortcuts to the most-shared articles from people you follow
Reader mode, allowing users to read long threads in one spot
Bookmark organization options
App icons
Early access to NFT profile pictures, longer video uploads and 1080p (full HD) video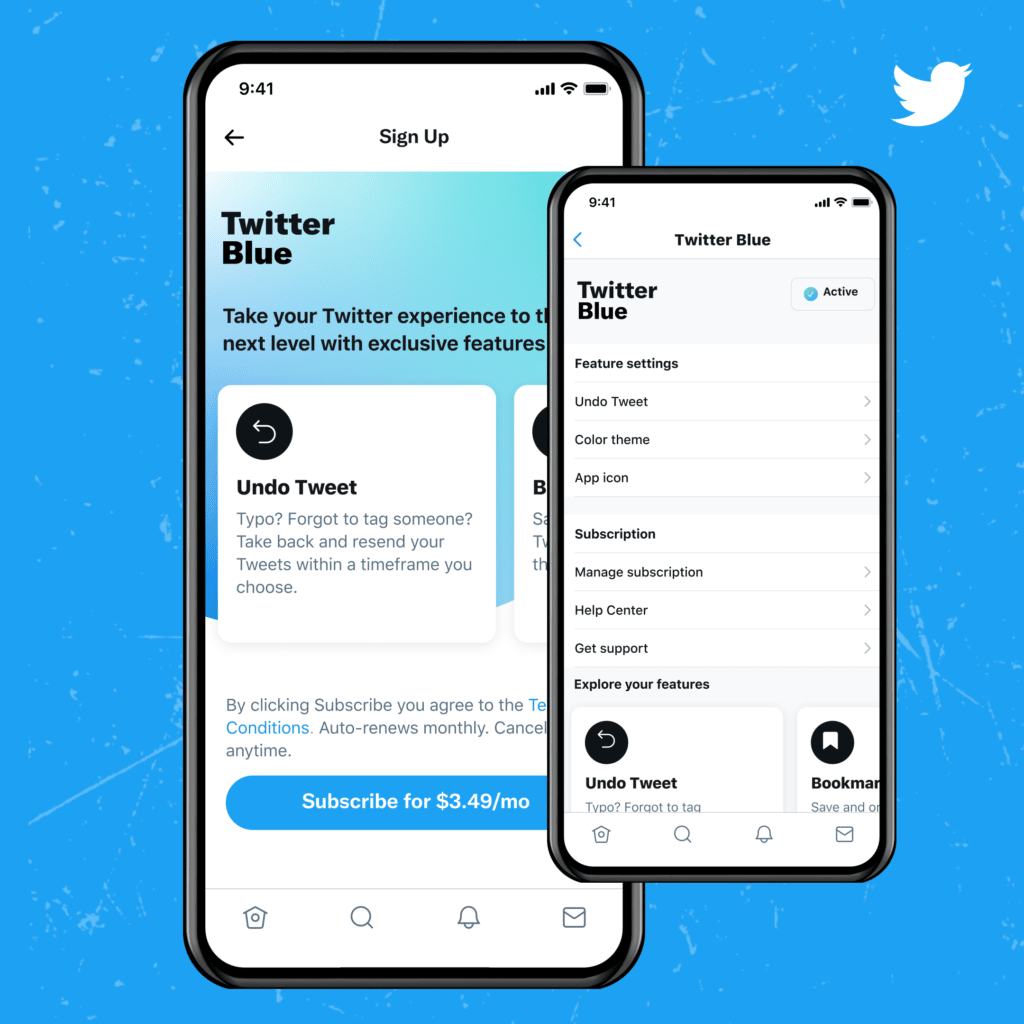 Telegram
Telegram, a free messaging app with 500 million monthly active users, is going the route of paid subscriptions true, offering super users additional features, speed and resources. Though a price has not yet been named, Telegram confirmed the paid subscription in an announcement made earlier this month by co-founder, CEO and product manager Pavel Durov.
"Since the day Telegram was launched almost nine years ago, we've been giving our users more features and resources than any other messaging app. A free app as powerful as Telegram was revolutionary in 2013 and is still unprecedented in 2022. To this day, our limits on chats, media and file uploads are unrivaled," Durov wrote.
"And yet, many have been asking us to raise the current limits even further, so we looked into ways to let you go beyond what is already crazy. The problem here is that if we were to remove all limits for everyone, our server and traffic costs would have become unmanageable, so the party would be unfortunately over for everyone," added Durov.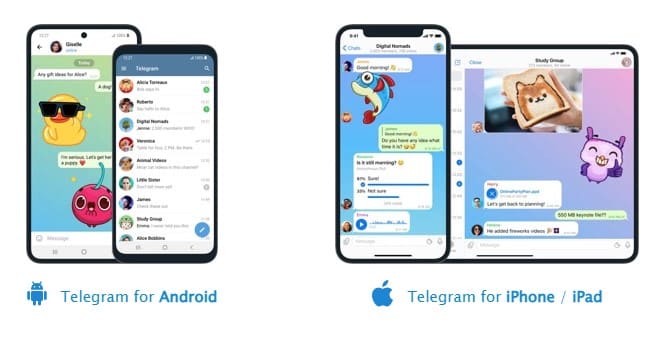 TikTok
In May, TikTok announced the launch of their LIVE subscription, a monthly subscription that lets TikTok users show their appreciation for their favorite LIVE creators. Initially, LIVE Subscription will be launched on a limited basis to select creators on an invite-only basis. In the coming months, Live Subscription will be rolled out globally in the coming months.
The goal of LIVE Subscription is to help creators monetize their content which serves multiple purposes. Creators can earn revenue while trying to build their audiences, and followers can support their favorite creators on a recurring basis. When Live Subscription launches, subscribers get exclusive perks, including:
Subscriber badges displayed next to their name on their TikTok profile
Exclusive emotes that are custom-designed by creators to use during LIVE sessions to further engage their communities and make the LIVE sessions more fun
Subscriber-only chats connects creators and their subscribers, creating a more personal connection between them
TikTok has not revealed pricing.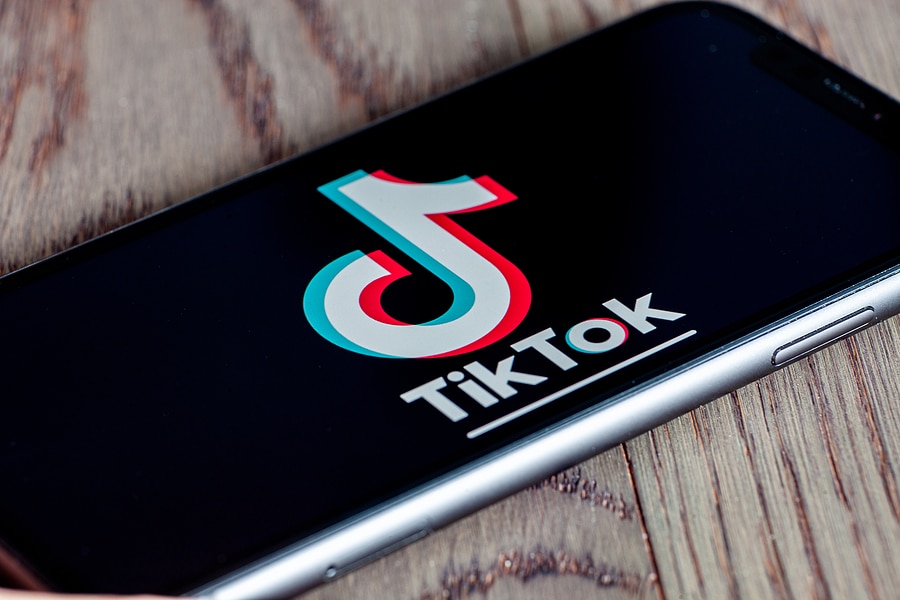 Insider Take
Why the gravitation toward paid subscriptions like Snapchat Plus? Hundreds of millions of users on their platforms requires time, money and resources. While capital and advertising revenue are good sources of revenue, social media platforms want to diversify. TikTok, Twitter, Telegram and now Snapchat were previously 100% free. They will remain free while shifting for freemium business models. This allows the platforms to remain free for the majority of users, while asking super users to pay for bonus features and some exclusivity. Which social media platform(s) will be next?