It's podcasts aplenty this week. SiriusXM hopes to attract more podcast listeners by offering their Platinum subscribers a bundle with Stitcher Premium, and Twitter is creating a hub on Spaces for podcasts. Additionally, Apple is causing more friction with automakers and trying to further their space into the auto market with their updated CarPlay. On the gaming front, Phil Spencer of Xbox is sharing his positive outlook with the Microsoft and Activision Blizzard acquisition, and we have the top subscription jobs in the industry for you this week!
SiriusXM Platinum subscribers to get free access to Stitcher Premium
SiriusXM is trying to attract more podcast listeners. Their latest move includes a bundle with Stitcher Premium. This is a follow-up to their acquisition of Stitcher in 2020, and integrated the service into Pandora. In addition, they also purchased Simplecast, a podcasting management platform in June 2020.
With this latest tactic, subscribers of SiriusXM's Platinum plan will receive access to Stitcher Premium content at no extra cost, TechCrunch shared. Stitcher Premium comes with over 60,000 hours of Premium podcasts, ad-free listening, more than 350 comedy albums, ticket giveaways, and more. SiriusXM is currently offering their Platinum Plan for $1 for three months, then onto their regular price of $22.99 per month. Platinum offers subscribers over 425 channels, ad-free music for every genre, and artist-created channels.
"Stitcher Premium is a terrific value add for our Platinum and Streaming Platinum subscribers. With one subscription and one set of login credentials, our listeners get our full spectrum of unparalleled SiriusXM content, and now a huge selection of popular podcast content on Stitcher as well," Richard Beatty of SiriusXM said in an August 24, 2022 news release.
The streaming company has seen success with podcasts this last year, and their revenue totaled $119 million during their second quarter of 2022. This was a 50% increase from one year ago, according to a report from InsideRadio.
SiriusXM is working to become the go-to platform for streaming audio and podcasts and is working hard to compete against Apple and Spotify. Triton shared that Stitcher has close to 14.5 million weekly users, which propels it into the top podcast network. In addition, Stitcher has nearly 57 million average weekly downloads, and over 500 active podcasts. The NBCUniversal News Group network of podcasts also posts through SiriusXM Media and bring another 3 million listeners to the table.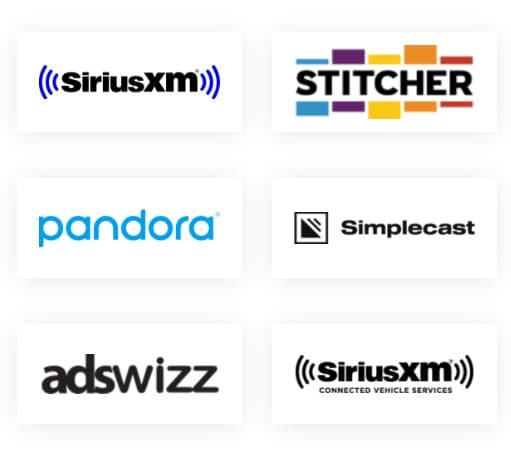 Automakers get territorial over new Apple CarPlay update
Apple CarPlay is looking to make new moves and take over more than just the infotainment system of a car. Apple has previously talked about utilizing CarPlay to further leverage their spot into the car market, but it looks like it's starting to get under the skin of automakers.
This update can cause automakers to lose some of their vehicle and driver data, according to AutoNews. It can also cause those in the auto industry to feel territorial over the information. McKinsey & Co. estimates that vehicle data will be worth $400 billion annually by 2030, and other reports are showing that the market of connected cars will grow three times its size by 2028.
Previous reports have indicated that those interested in purchasing vehicles won't buy one that won't be able to connect to Apple CarPlay. Ninety-eight percent of new cars come with Apple CarPlay installed, CNBC reported in June.
At their Worldwide Developer Conference in June, Apple said they were working with automakers around the world on the new interface of Apple CarPlay. Fourteen automakers were onboard, including Ford, Mercedes-Benz and Honda, The Verge said. The tech giant announced the newest version would be available starting late 2023.
However, what automakers are taking issue with is the level of integration Apple is taking on with this approach. Instead of matching the iPhone on the car's infotainment system, Apple is looking to take over all interior displays in vehicles, Robb Report shared. This includes speed gauges, air conditioning controls, and more. The tech giant has also looked into touchless payment at gas stations, and utilizing Apple Pay within the vehicles itself.
"Auto is a massive industry for Apple because it's just a further expansion of its ecosystem. Its goal is to be more and more entrenched in consumers' life," Dan Ives explained.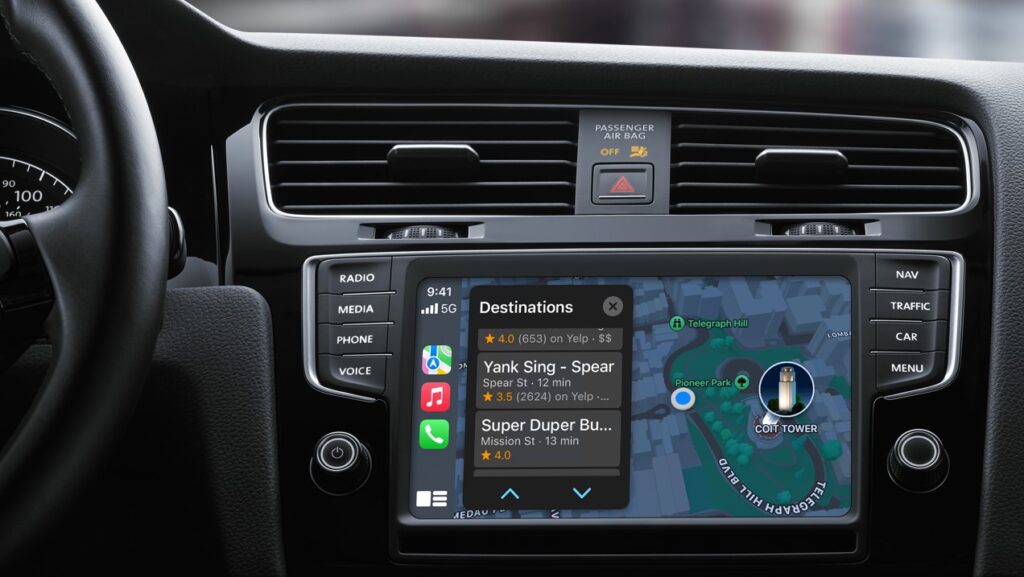 Twitter creates podcast hub within Twitter Spaces
Twitter also wants a piece of the podcast pie. Twitter is launching a test of Twitter Spaces that will include podcasts. Spaces will let users listen to full shows through curated playlists, based on their individual interests.
Spaces currently operates as a public feature of Twitter, allowing both users and non-users of the social media site to listen to others speaking. An updated version of the Spaces tab will open with Stations, The Verge reported. Stations serve as topic-based playlists that combine podcasts episodes that are pulled from both RSS feeds and Twitter's social audio events and recordings. Live and upcoming Spaces will still be available to be hosted in this tab.
Twitter sees this as a strategic move. In a blog post announcing the test, they said their internal research suggests that 45% of people who utilize Twitter in the U.S. also listen to podcasts monthly. They can suggest podcasts their users will be able to interact with and enjoy. Content will be grouped by themes, whether it be music, news, sports or otherwise, and it will make live and recorded content easier to access.
Looking through Twitter's Create forum, Twitter has been coaching Podcasters on how to use Spaces since 2021. Previously, podcasters have been able to promote a new or returning show, answer questions after an episode, whether the questions are via Tweet or Space, or host a bonus episode. These options for interaction will remain with this test and could allow for better reception of podcast episodes.
This test is currently only available to roll out to a select group of users and only in English at first. The test of Spaces is not limited to operating systems, and Twitter is asking participating users in the test to provide feedback of their experience. In addition, users will be able to help Twitter's algorithm by indicating their interest with a thumbs up or down, according to Mashable.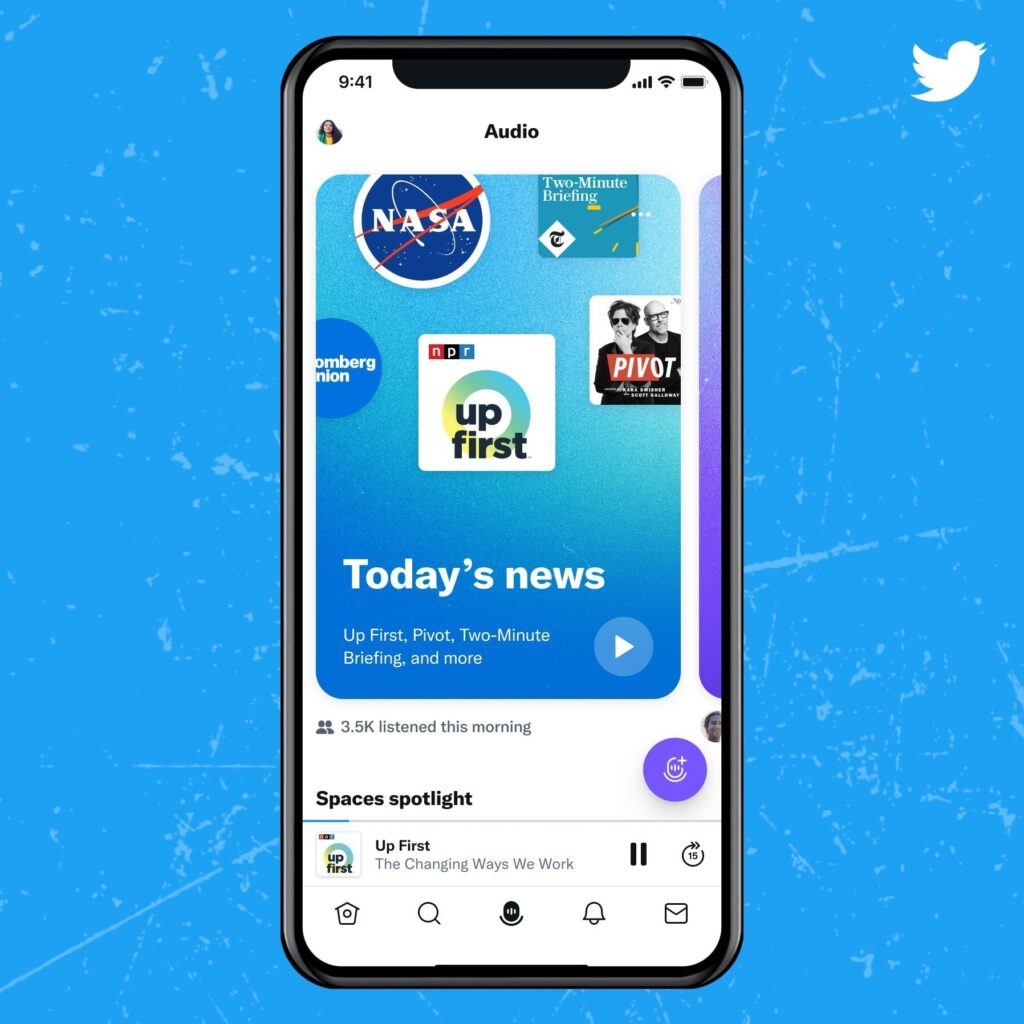 Microsoft gaming CEO confident about Activision Blizzard acquisition, wants less exclusivity
Microsoft announced in January that they would acquire gaming company Activision Blizzard in an all-cash deal. However, the deal is subject to regulatory approvals. Microsoft is finally seeing some progress within regulatory agencies and are hopeful the deal will go through. If the deal between Microsoft and Activision Blizzard does go through, it will make Microsoft the third-largest gaming company in the world, by revenue, following Sony and Tencent.
Saudi Arabia has become the first country to approve the acquisition, Protocol reported. However, that is still not the toughest hurdle Microsoft has to cross to seal the deal. The bigger players here are the Federal Trade Commission, the European Commission, and the U.K.'s Competition and Markets Authority. Microsoft's regulatory documents in Brazil have gone viral after claims about Sony paying blocking fees, as well as their console being outsold by the PlayStation 4.
Microsoft has also gotten heat from gamers amid the controversy of Activision Blizzard's company culture. The gaming company has been sued by the California Department of Fair Employment and Housing due to the culture of sexual harassment within the gaming studio. The CEO of Activision Blizzard, Bobby Kotick, has also been accused of abusive behavior in the past.
However, Phil Spencer, Microsoft's CEO of gaming, still has a positive outlook. "I feel good about the progress we've been making," he shared in an interview with Bloomberg. "I've never done a $70 billion deal, so I don't know what my confidence means. I will say the discussions we've been having seem positive."
Spencer also shared he still intends to work toward less platform exclusivity and will not make Call of Duty an Xbox exclusive. Microsoft has previously said this move would not be a profitable one for them to make, according to Video Games Chronicle.
"Regardless of how unsurprising Sony's criticism of content exclusivity is – given that PlayStation's entire strategy has been centered on exclusivity over the years – the reality of retaining Activision Blizzard's games by not distributing them in rival console shops would simply not be profitable for Microsoft," Microsoft said in a document sent to Brazil's Administrative Council for Economic Defense.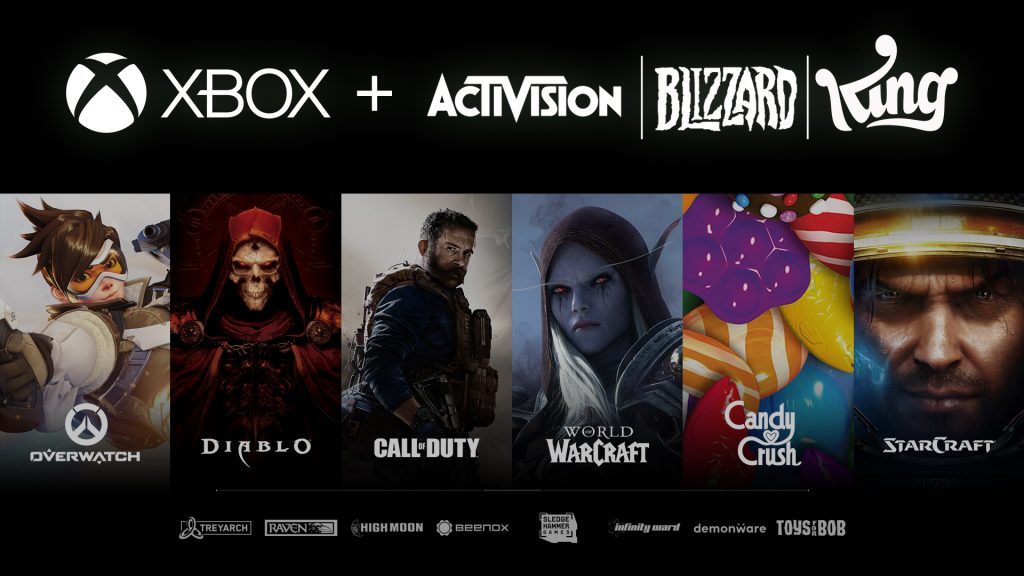 Top Subscription Jobs
Director, Marketing
Audible
Newark, NJ
We are looking for a results-oriented, entrepreneurial Product Marketer to help deliver innovative experiences and compelling offerings for Audible's customers. You will have the opportunity to help shape the future of Audible's consumer subscription products by translating audience needs into strategies that inform content, tech, and marketing investment. You will closely track evolving market and competitive trends to inform go-to-market strategy and tactics. Your work will contribute directly to growth of Audible's audience and offerings and you will help drive decision-making on the business strategy and roadmap. Read more.
Head of Acquisition
Noom
New York, NY
Noom is looking for a highly analytical and strategic Head of Acquisition, with deep experience running multi-million dollar paid acquisition programs and leading diverse, high-performing teams. You will be responsible for driving the audience-first strategy, execution, and expansion of Noom's Global Paid Acquisition program (across online and offline channels), for our highly successful Noom Weight program and our newest products (such as Noom Mood), too. Ideally, you have a deep understanding of performance marketing, execution of brand, messaging, and audience strategies throughout the funnel, and expertise in building, leading, and developing a team of growth and performance marketers. Read more.
Renewals Manager
Udemy
Denver, CO
You'll proactively manage a team that supervises a portfolio of our Americas Enterprise client renewals ensuring on-time customer retention and the high dollar over dollar renewal rates as well as establish renewal processes for the region. This role can be a remote, work from home opportunity for the right candidate located in Denver, Colorado or other areas in the continental United States. We are looking for a Manager, Enterprise Renewals AMERS to help us lead our Enterprise renewals team in the Americas and help grow our revenue base and continue to drive world-class retention and renewal rates. This role will partner with our Customer Success and Account Executive team to maintain and grow our account base. Read more.
Senior Biz Dev Manager, Prime Gaming
Amazon Games
Irvine, CA
As a Senior Tech Business Development Manager for Prime Gaming, you will be responsible for content acquisition and partnerships, owning the end-to-end process from deal negotiation to post-launch. In this role, you will cultivate key developer and publisher relationships in the PC, Console, and Mobile video games segments and lead the strategy and execution for these complex business initiatives. You will work with other stakeholders in marketing, partner management, product, design, and engineering to ensure we launch on time with the greatest impact. Read more.
Associate Manager, Demand Gen Strategy
Peloton Interactive
U.S. (remote)
Peloton is looking for an analytical and growth-minded Associate Manager to join its Demand Gen Strategy team. Reporting to the Director of Demand Gen Strategy, this role will support initiatives to efficiently drive demand for new and existing Peloton products in North America. This role is a unique blend of strategy, acquisition/growth marketing, and analytics with touch points across every Peloton product and sales channel. The ideal candidate loves working with numbers, thinking strategically, and solving new & complex marketing challenges. High level of proficiency in Excel/Google Sheets required. Read more.
For more subscription jobs, visit our Subscription Jobs page at SubscriptionInsider.com.