It's all about cars this week with Apple CarPlay updating their features to push their way into the auto market, and Tesla updated their Connectivity support page, turning their Connectivity into a subscription feature. Also, Meta is working on ways to customize feeds and create an more TikTok-like experience, Slack has announced their first price increase since 2014, and a vulnerability on Twitter allowed data from 5.4 million users to be accessed by a bad actor.
Apple Leverages CarPlay to Venture into Vehicle Market
Apple is slowly working its way up the automotive subscription branch, and their new version of CarPlay could help them do it. In June, they announced the newest version of the software, and what could come with iOS 16. The new update would allow Apple to venture further into the vehicle market and use subscriptions to help leverage that.
The new version of CarPlay takes over the interface of interior screens, reported CNBC. With a digital format, Apple can display gas gauges and speedometers. Currently, more than 600 car models support CarPlay, but it could also be used to help sell cars. Apple engineering manager Emily Schubert shared that 98% of new cars in the US come with CarPlay installed, and that 79% of US buyers would only buy a car if CarPlay was supported. With that statistic alone, it could force automakers to have to buy into CarPlay.
Features currently available on CarPlay include the ability to lock and unlock your car with just your iPhone, with select 2021 car models, even if your phone is dead. There are also increased safety features with the utilization of hands-free calling and using Siri to send and receive text messages. Apple Maps got an update for an all-new city experience.
"It's a really difficult time in the industry, where the car companies think they're still building cars. They're not. They're building software on wheels, and they don't know it, and they're trading it away," Conrad Layson of AutoForecast Solutions shared.
The auto industry is shifting to a focus on software and features, which is something that we have seen with both GMC and BMW. GMC wants to build a subscription on par with Netflix's size by 2030, and with the way the auto industry is shifting, we could see it.
One thing Apple is aiming for is contactless payment from a screen in the car, according to Reuters. That option alone could entice users to think about using CarPlay. Gas stations are already thinking about using this technology as soon as Apple makes it available.
CarPlay remains a free service, but Apple could stand to gain a lot if it ever makes the software a subscription option. In recent years, this has been an Apple trend – a focus on recurring revenue products and services. CarPlay is another opportunity for them to explore monetization of a popular service.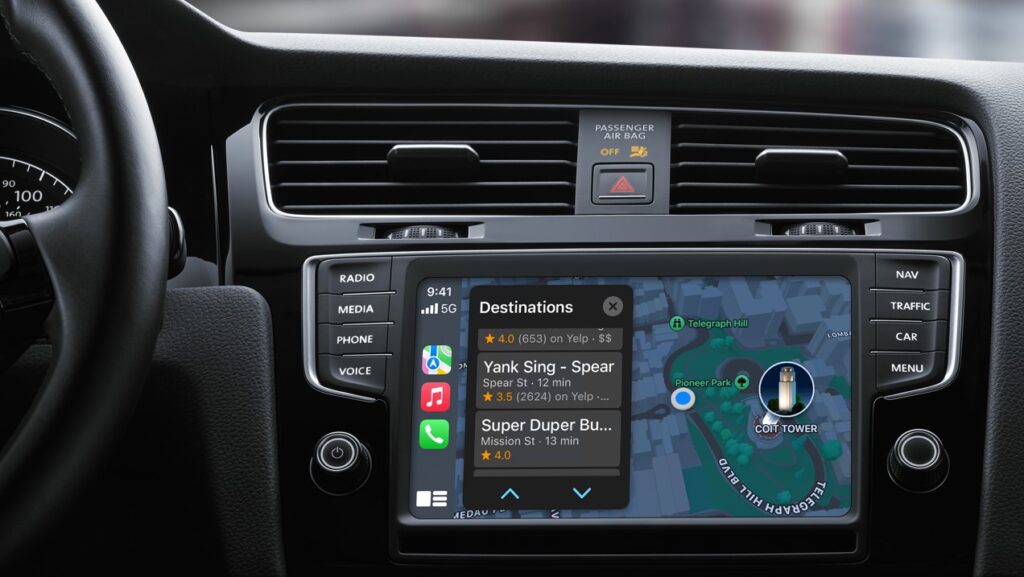 Tesla Putting Subscriptions in the Front Seat…in Eight Years
Tesla seems to be taking a page out of BMW's book, and putting subscriptions in the front seat. An update on Tesla's Connectivity support page shared that as of July 20, 2022, Tesla vehicles will have Standard Connectivity for life. However, vehicles ordered after July 20, 2022, will have a time frame for how long their connectivity will last.
After eight years from the date a Tesla was delivered as new, or is put in service, drivers will have to begin paying for either the Standard or Premium Connectivity package. Users that are buying a used Tesla will be notified of how long the free Standard Connectivity package has left on it. At this time, there is no word on how much the Standard Connectivity package would cost, according to Drive Tesla Canada.
Connectivity already has a subscription aspect to it, but it puts higher ticket items behind the paywall of the Premium Subscription. Tesla offers Navigation to Standard Connectivity users, but that's the only offering in that tier. If a user would like access to live traffic visualization, sentry mode, music streaming, the internet browser or satellite view maps, a Tesla owner will have to upgrade to the Premium Connectivity package, paying $9.99 per month. Premium Connectivity was offered as a free option until June 30, 2018.
Tesla believes these features are "an important part of all Tesla vehicles, further enhancing the driving experience by providing access to features that require data usage – including streaming music and media, live traffic visualization, and more."
The Standard Connectivity package includes satellite, navigation, Bluetooth, playback via USB drive and FM radio. After the eight years are up, Tesla said certain navigation features will be removed. However, it is unclear if all options in the Standard Connectivity package will disappear once a user hits their eight year anniversary, Drive reported.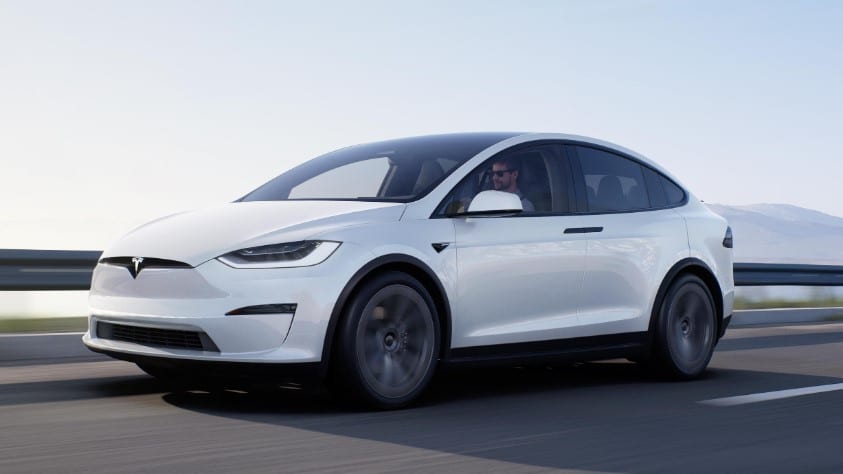 Meta Mimics TikTok
In new reports, social media giant Meta is working on changing its algorithm to give users an experience more like TikTok. Instagram and Facebook will automatically recommend more content to users, and convert more videos to Reels, Business Insider reported. This could mean that Meta is trying to minimize competition from TikTok by taking more of a "if you can't beat them, join them" approach.
In a blog post, Instagram said that any video under 15 minutes will automatically be converted into a Reel. Any videos less than 90 seconds long, and on a public page, will also be fed into the algorithm and can be recommended to users, whether or not they are following you. Private accounts with Reels will not see this same distribution of content. Additionally, videos and Reels will be condensed into one tab on a profile.
Facebook  may also be copying TikTok with a "Friends" tab. Facebook founder Mark Zuckerberg shared a post displaying a "Feeds" tab, where users are able to see posts from friends, groups and Pages separately, and in chronological order. Users will also receive a "Home" tab, where the "discovery engine" will promote content the user could be interested in, The New York Times reported.
TechCrunch reports say kids and teens are spending up to 90 minutes per day on TikTok, surpassing time spent on YouTube and other social media sites and video platforms. Utilizing an algorithm like TikTok could play out well for Meta, but it could be too late to convert dedicated TikTok users. We've previously discussed the payment structure between TikTok and Instagram, and Meta beefing up the algorithm could mean more money for all parties.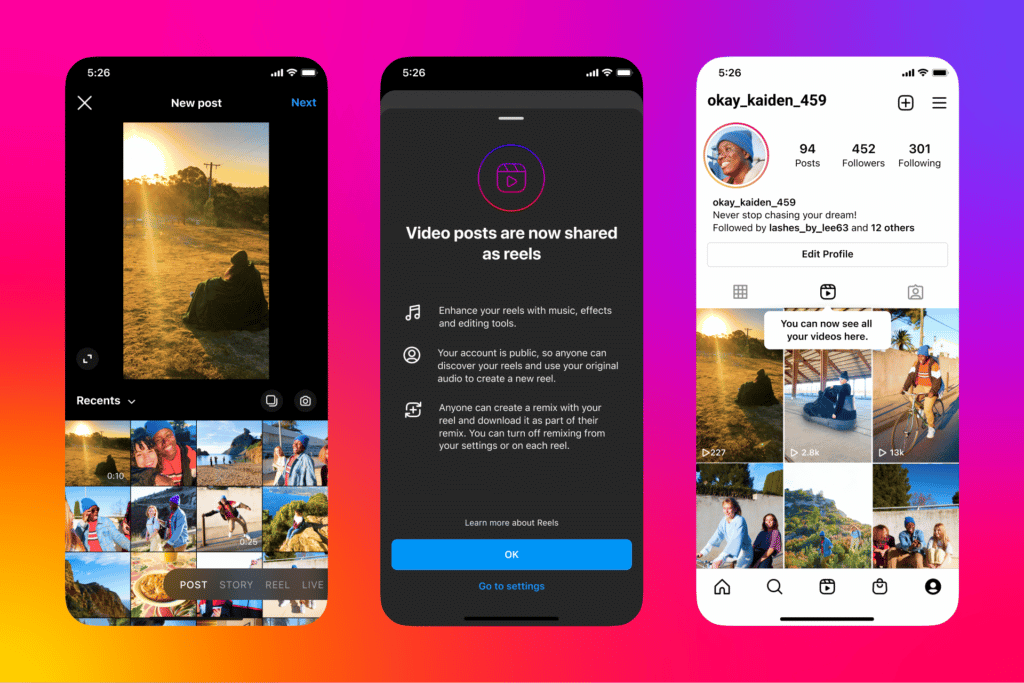 Slack to Increase Prices for First Time
Slack is making some changes to their plans, and price is one of them. The company announced they would be raising their prices for the first time since their launch, as well as making changes to their free plan. The price increase will only affect Pro customers worldwide. Companies on Slack's Business Plus or custom enterprise plans will not be affected, according to The Verge.
Monthly Pro subscription fees are increasing from $8 to $8.75 per user per month, and annual Pro subscriptions will increase from $6.67 to $7.25 per user per month. Current subscribers on a Pro annual plan can lock in the $6.67 per user per month rate for one more year if they choose to renew before the date of the price increase. The price increase is set to take affect on September 1, 2022, TechCrunch shared.
In a blog post, Slack detailed changes that would come to users on the Free plan. Users utilizing the Free tier will be able to send Clips, giving them the ability to share audio, video and screen-share messages in direct messages or channels. Clips was previously a feature that was only available on the premium tiers. Additionally, Free teams can set a retention period for their messages and files. Instead of keeping message limits and storage, Slack is granting Free users access to a 90-day limit of message history, no matter how many people are on your Free team. These features will roll out in September.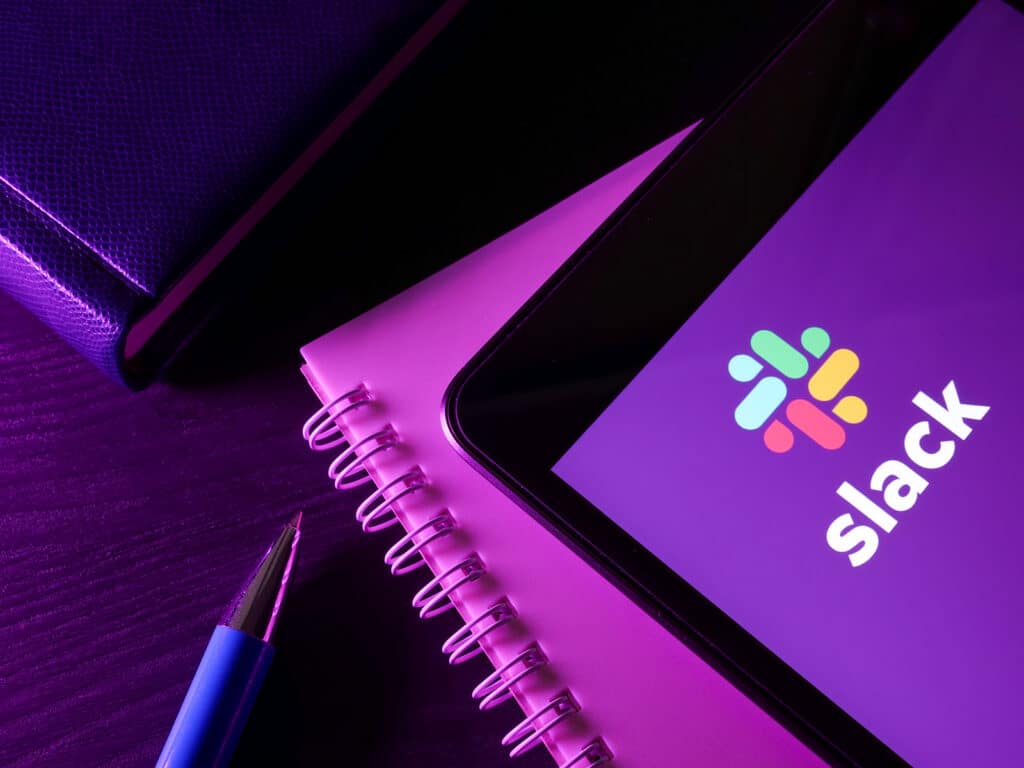 Data from 5.4M Twitter Users Stolen
Twitter is in the headlines again, and it doesn't involve Elon Musk this time. A vulnerability on Twitter made the platform vulnerable enough for a bad actor to access phone numbers and/or email addresses from 5.4 million Twitter users, regardless of user privacy settings, reports Restore Privacy. The issue was specifically with the Twitter Android app, and Twitter confirmed the vulnerability when it was reported by a user going by the Twitter handle Zhirinovskiy.
According to Restore Privacy, Zhirinovskiy reported the issue on January 1. His report pointed out that anyone who has basic coding experience could access the vulnerable data and then sell that data for advertising, targeting, or malicious purposes. Sadly, that is exactly what's happened. Last week Restore Privacy said that a user going by the name "devil" is trying to sell the Twitter database of 5.4 million users on a hacking forum for a minimum of $30,000. Twitter told Restore Privacy they are investigating the situation, but they have not provided any additional information.