This week, in subscription news, Spotify is testing selling tickets to live events directly to fans, and CNN has finally secured a place to launch their CNN Originals Hub. On top of that, Telegram slammed Apple once again, alleging that the latest update of the messaging app has been on hold for two weeks. Speaking of accusations, Microsoft is claiming that Sony is paying for blocking rights to hinder the growth of Xbox and Game Pass. It's all eyes and all ears on Disney as they announced their price increase for their streaming services, and when they will take effect.
Spotify Tests Selling Concert Tickets Directly to Fans
It looks like Spotify is diversifying their revenue streams beyond subscriptions and advertising. On their new website, Spotify Tickets, Spotify is working on becoming a direct link to sell tickets to fans of participating artists. As of the time of writing, it appears that there are eleven events being offered across the country.
When a Spotify user clicks on a participating event, they get further details of the event, including venue, time, as well as any applicable age restrictions. It appears that Spotify has operated these shows as a pre-sale event, and are pushing those interested in buying tickets to visit their partner sites. Currently, Spotify partners with Ticketmaster, Eventbrite and See Tickets for third-party vendors, according to The Verge. Printable tickets, or tickets by mail are not supported at this time.
Diving further into the Support offered for Spotify Tickets, only registered Spotify users are able to purchase tickets, and an email confirmation will be sent to the email registered to the Spotify account. All of Spotify Tickets' pricing includes fees and taxes for the venue. However, concertgoers may be upset to hear that Spotify Tickets are not able to be resold or transferred, and they are not refundable. Spotify has also disclosed that they do not set the prices of tickets.
"At Spotify, we routinely test new products and ideas to improve our user experience. Some of those end up paving the path for our broader user experience and others serve only as important learnings. Tickets.Spotify.com is our latest test. We have no further news to share on future plans at this time," Carling Farley of Spotify said in a statement.
This move comes after Spotify's refresh of their in-app concert discovery with their Live Events Feed. They first introduced their concert discovery feature in 2015, but felt it needed a refresh. Spotify is able to utilize user information to suggest live events near them. With the refresh, Spotify brought ticket integration into the app, to keep users on Spotify longer, making their service "stickier."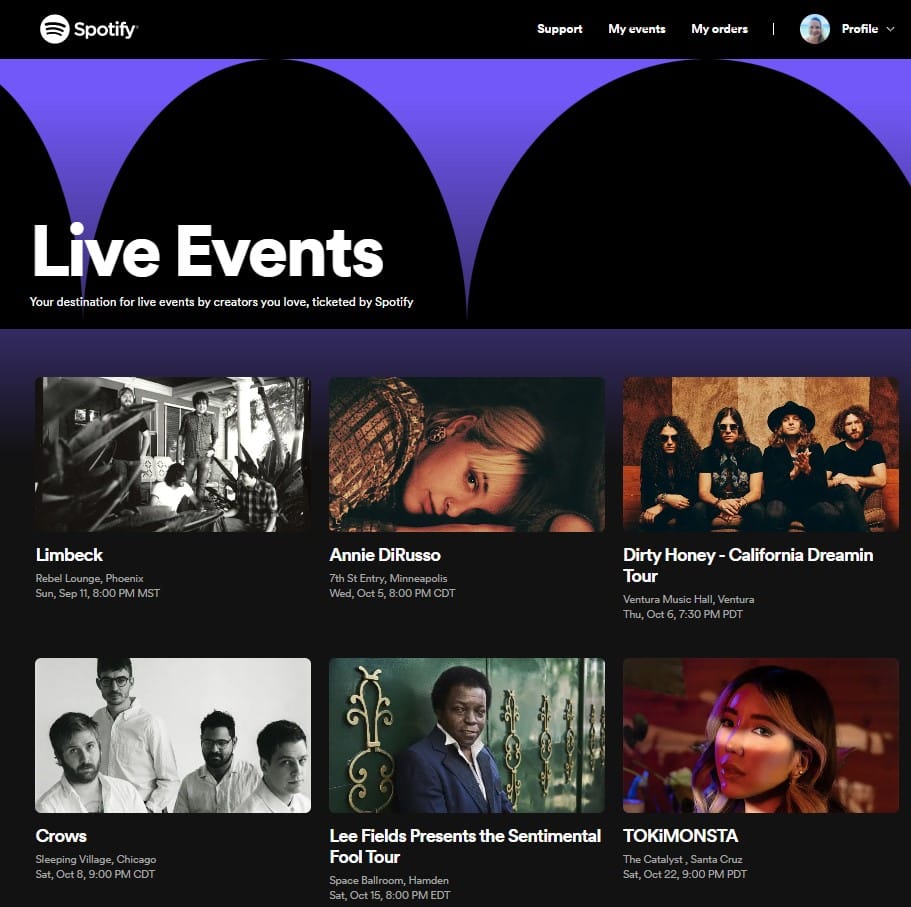 CNN to Launch Originals Hub on Discovery+
With the quick coming and going of CNN+, CNN Originals needed somewhere to go. This past week, CNN announced that Originals would have a new home and a dedicated hub on the Discovery+ app. CNN brings over 800 hours of premium current events programming, as well as legacy programming to the Discovery+ platform, beginning August 19, in the U.S.
"We're thrilled to expand the reach of CNN and HLN's powerful nonfiction programming to subscribers of Discovery+. Our original series have an unrivaled ability to introduce and immerse audiences in stories of the people, places and cultures that make this world so fantastic and, at times, frightening. By offering our programming through Discovery+, more people can explore and experience CNN's premium content," Chris Licht of CNN said in a statement.
True crime, food and travel programming are some of the most-watched genres for Discovery+ subscribers, so the CNN Originals content would fit right in, CNN shared in a press release. Subscribers will be able to access titles like Anthony Bourdain: Parts Unknown¸ How It Really Happened, and Very Scary People.  
Additionally, select titles from the CNN Films library will be streaming exclusively on the platform, Variety reported. It appears that new content will also be available further down the line, with the promise of new content streaming after a linear run on the cable networks.
"As we celebrate the tenth anniversary of CNN Original Series, this new collaboration allows us to share these smart and entertaining projects with a new and already engaged audience," Amy Entelis of CNN said in a statement.
For those who were subscribed to CNN+, the pricing is similar to that of Discovery+. CNN+ was offered to subscribers at $5.99 per month. Discovery+ is offered at $4.99 per month with limited ads, and at $6.99 per month for an unlimited plan.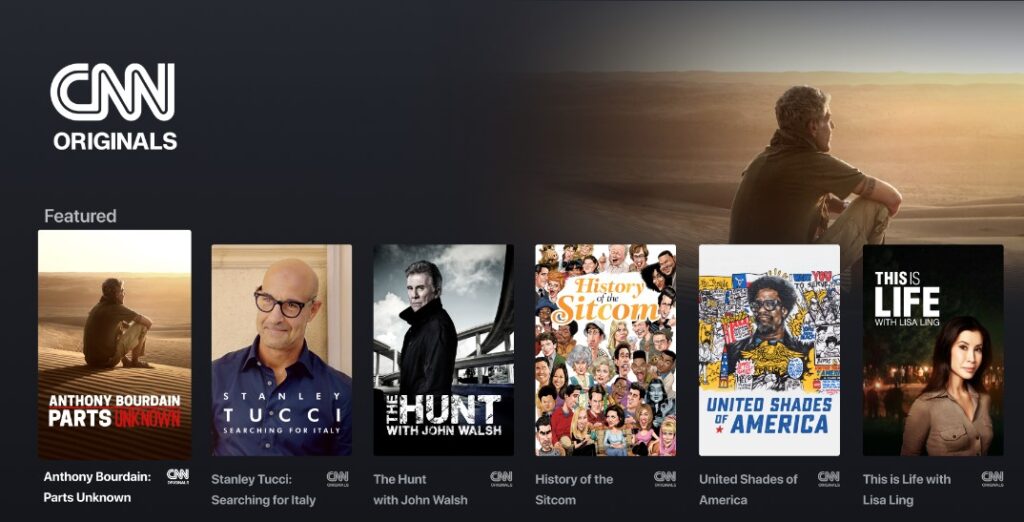 Telegram Accuses Apple of Delaying App Update
In a message from Telegram CEO Pavel Durov this week, users were hit with shocking news. Durov accused Apple of delaying their new update in the app review process for two weeks, without explanation. The messaging app announced they would be launching a paid subscription earlier this year, and were poised to gain significant revenue if it was able to price itself right.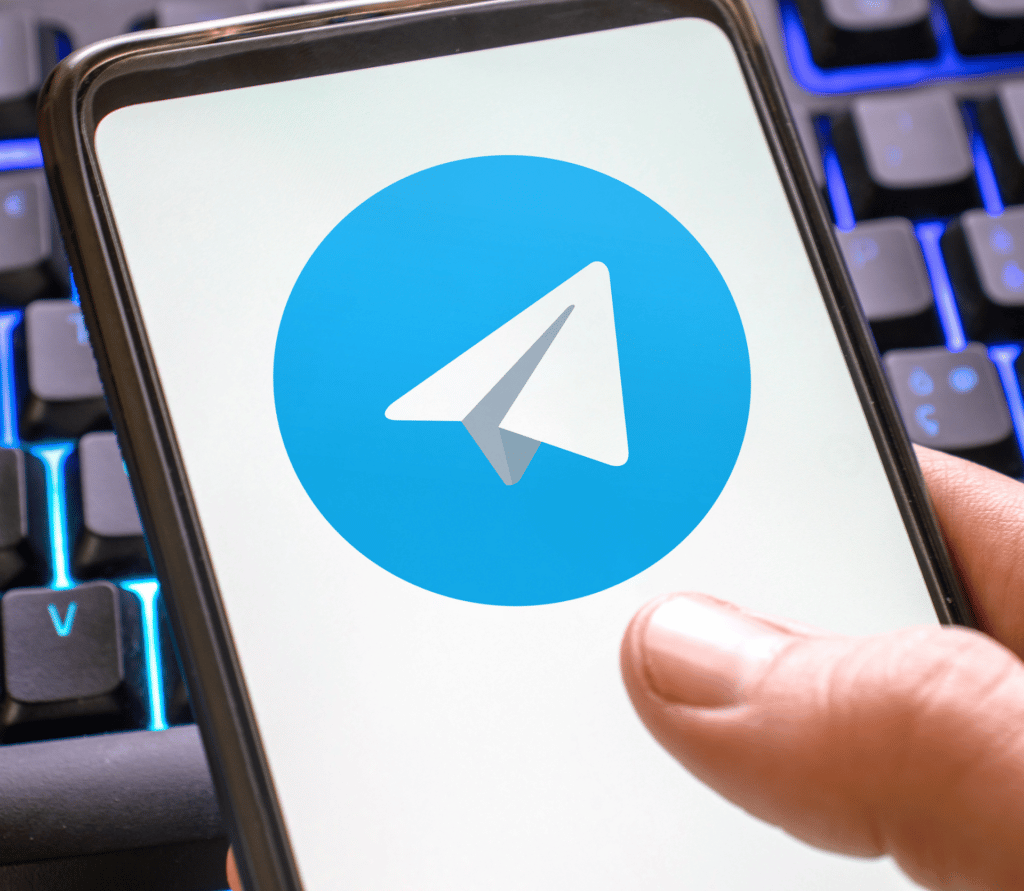 However, Durov shared his experience with the App Store as being less than ideal. In his August 10 Telegram message, he shared that Telegram was one of the 10 most popular apps globally, and if he was receiving this treatment, he couldn't fathom what smaller creators were receiving. Durov also cited the 30% Apple tax taken from app developers, which helps pay for the app review processes. However, the messaging app has been stuck for two weeks. Durov didn't go into detail about the "revolutionary" update for the app, iMore shared.
However, this is not the first time the app developer has slammed Apple. In June of this year, Durov shared his claim that Apple was intentionally limiting web app features in iOS. He said he thinks Apple may be intentionally slowing down web apps to force its users to download more native apps, where the tech giant is able to charge its 30% commission, 9to5Mac shared.
Input Mag also shared a report in May of 2021 where Durov noted his dislike of Apple and their products, saying that iPhone tests of Telegram make him "feel like I'm thrown back into the Middle Ages," saying the display of the iPhone can't keep up. In fact, Durov dislikes Apple so much, that it was rumored he would be removing the app entirely from iPhones. He has also accused Apple of blocking updates to the Telegram app after Russia banned Telegram, according to The Verge.
Microsoft Accuses Sony of Paying for 'Blocking Rights'
Microsoft claims Sony is paying for blocking rights, which would stop their developers from adding their content to Xbox Game Pass. However, the answer may not be as black and white, The Verge shared.
"Microsoft's ability to continue expanding Game Pass has been hampered by Sony's desire to inhibit such growth. Sony pays for 'blocking rights' to prevent developers from adding content to game Pass and other competing subscription services," Microsoft said in their claim to Brazil's Administrative Council for Economic Defense, which has been translated from Portuguese.
This claim was made after Sony's argument that Infinity Ward and Activision's Call of Duty has "no rival," and was popular enough that it was able to influence someone's choice of console, IGN reported. However, Microsoft's response stated its ability to expand their Game Pass service without needing Activision Blizzard titles, and that Sony has been using exclusivity as a core component of their business strategy.
"Considering that exclusivity strategies have been at the core of Sony's strategy to strengthen its presence in the game industry, and that Sony is a leader in the distribution of digital games, Sony's concern with possible exclusivity of Activision's content is incoherent, to say the least," Microsoft went on to say in their claim.
Microsoft also alleged that Sony's fear is that Game Pass as a business model could undermine a strategy from a device-centric standpoint, and not a game standpoint. The Game Pass model provides several games to users for a monthly fee, that they may not have had access to otherwise, whether it is due to affordability, or the fear of expanding their horizons in the gaming world.
Game Pass is available on Xboxes, computers, and even some TVs with Samsung Gaming Hub. However, Sony touts PlayStation exclusives, and does not offer Game Pass. It has been reported that a reference to PlayStation blocking third-party games from appearing on Game Pass came up in the Epic vs. Apple lawsuit last year, Video Games Chronicle reported.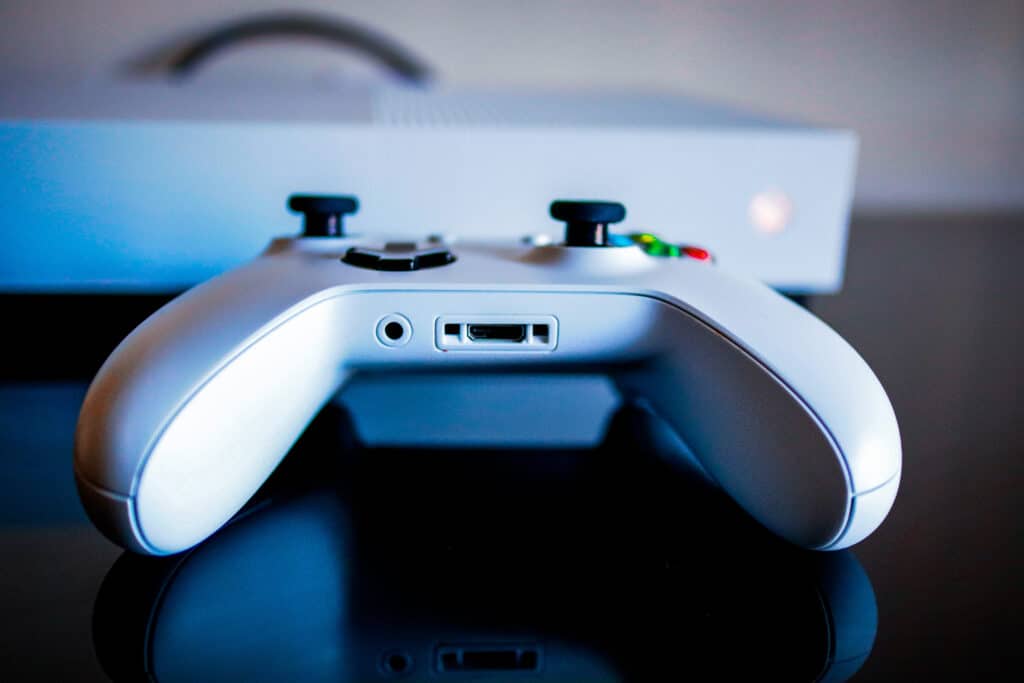 Disney+ to Increase Price of Ad-Free Tier in December
With success comes a price tag. With the price tag and inflation comes a price increase. Disney+ is launching their ad-free tier later this year, and they are restructuring their pricing model in the process. Disney is also raising prices for Hulu and ESPN+.
Starting December 8, Disney+'s ad-free tier will cost $10.99 per month, and the ad-supported plan will cost $7.99 per month, The Verge reported. Hulu and ESPN's price increases will come sooner, on October 10. Hulu's ad-supported tier will cost $7.99 per month, and the ad-free tier will cost $14.99 per month. Unbundled ESPN+ will increase to $9.99 per month.
Bundled plans will be affected as well. Price changes are as follows:
If a user also has Hulu + Live TV, prices will be affected accordingly. The ad-supported plan is $69.99 per month, and the ad-free tier is $82.99 per month.
The price increases come after a reported operating loss for the streaming services. Disney's streaming services – Disney+, Hulu and ESPN+ – lost $1.1B in the third fiscal quarter of 2022. Disney has previously reported that the streaming service may not be profitable until 2024.
However, despite the net loss for streaming services, Disney still had a stellar quarter. Disney+ gained 14.4 million additional subscribers in their third quarter and currently has 152.1 million subscribers. However, across their streaming portfolio, they have amassed 221.1 million subscribers, which brings them past Netflix's subscriber count.