This week, it's all about development and growth. Apple is reportedly developing an ad-supported tier for Apple TV+, with sports potentially paving the way. In addition, Blue Apron is expanding their meal kit offerings without a subscription once more, this time to Amazon. Peacock has amassed 15 million paid subscribers, GoPuff announced they are raising their subscription price for the first time since 2018, and Honda wants to develop more subscriptions in their electric vehicles.
Apple Reportedly Developing Ad-Supported Tier for Apple TV+
Similar to Netflix, Disney and HBO Max, Apple is considering ad-supported tiers to Apple TV+. The tech company is preparing a more serious push into monetizing its original content with ad play, according to Digiday.
Currently, Apple TV has 5% of the US streaming TV market share, according to 9to5Mac. An ad-supported and more affordable option could help them corner more of the market. However, the service currently costs $4.99 per month, so it already seems relatively affordable compared to other streaming services. The company aims to triple its ad revenue from $4 billion per year to double-digit figures by expanding its advertising, MacRumors reported.
With Apple's venture into live sports, they already have entry into the ad sphere. With their MLB offering, the service already draws in some ad revenue. However, those spots have been sold by MLB, not Apple. Apple will also become the home of Major League Soccer for the next decade, opening a new avenue for ad revenue.
With other moves like Apple Music becoming the sponsor of the Super Bowl Halftime show, Apple is working hard to leverage themselves to be a big household name. They are also still hoping to be the favored party for the Sunday Ticket franchise, according to various sources. In May, it was reported that Apple's senior vice president of services had restructured services management in order to focus more on streaming as well as advertising, MacRumors shared.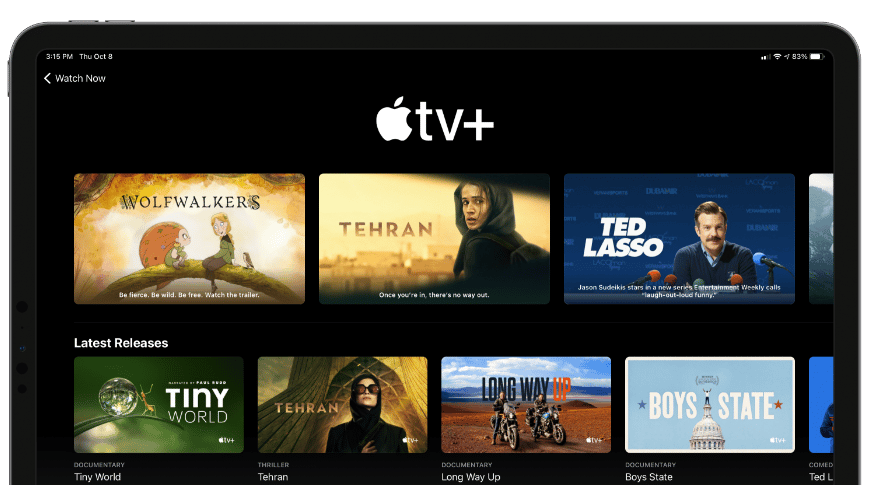 Blue Apron Meal Kits Now Available on Amazon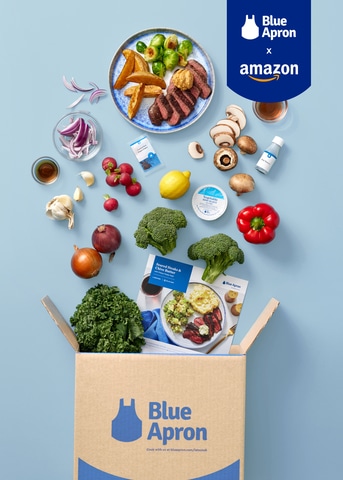 Meal kit company Blue Apron is making more moves to get hungry customers cooking. After previously offering their meal kits on Walmart+, they are now offering their meal kits on Amazon.
"Our customers regularly tell us how much they love our meals. By offering a selection of products in the U.S. Amazon store, we are able to provide Amazon customers the opportunity to buy a range of chef-curated meals that will arrive quickly to their door. Our mutual commitment to exceptional customer service will allow us to continue a great experience," Josh Friedman of Blue Apron shared in a press release.
This is not the first time Blue Apron and Amazon have collaborated. They have previously offered recipes on Alexa, allowing customers to prepare their Blue Apron two and four-serving recipes with hands-free instructions on Alexa-enabled devices.
Offerings on Amazon's website include two and four person kits, including meals that range from Garlic Chicken & Sausage Pasta, Enchiladas and Cheeseburgers. Two-person offerings start as low as $49.99 per box, and four-person offerings start as low as $69.99 per box. Blue Apron is also offering Heat & Eat meals, offering four single serving, microwaveable meals at $59.99.
Amazon has made a large push into the food and grocery sphere in the last year. Earlier this year, they announced that they would be closing several of their brick-and-mortar stores in order to pursue their grocery pursuits. They will focus on their Amazon Fresh, Whole Foods Market, and Amazon Go offerings. On top of that, they worked on improving their customer loyalty throughout the year by offering weekly sales on different items throughout the week.
Peacock Has 15 Million Paid Subscribers in Q3
Peacock could be regaining some of its footing in the streaming space. In their third quarter, Peacock added more than 2 million paid subscribers, making their total paid subscriber count 15 million, Variety reported. Peacock's total subscriber count is around 30 million total now, making half of their subscribers paid subscribers.
"If you have the right content, and you offer a broad distribution platform, your consumers are going to find you – and that's what we're doing with Peacock," Jeff Shell of NBCUniversal said in the debriefing.
Peacock has been amassing a larger content catalog over the last few months, including content from Bravo. In September, Peacock Premium subscribers got next-day access to current seasons of NBC shows. They have also been gaining more recent titles like Minions and Jurassic World: Dominion. In addition, they have amassed more sports rights, including NFL's Sunday Night Football.
Peacock also appears to be investing in more original content as it goes along and gains more traction. They recently announced their first original adult series In the Know, starring Beavis and Butt-Head. In addition, they are also investing in original films, which were laid out in the deal they made with Lionsgate. With other streaming services like Netflix coming out with 1,024 original television episodes in the third quarter, it may seem hard to compete.
Additionally, Shell shared that the company was considering a possible give-back of the 10:00 PM programming hour to affiliates, Deadline reported. No final decisions have been made on that front, but the company would like to reallocate resources towards areas of the company that are growing, like their slate of original content and their next-day streaming.
Shell also discussed that Disney's loss of NBC content earlier this year could benefit them, and that some households could be subscribing to both Peacock and Hulu. However, this could mean that when Disney buys out Comcast's stake in Hulu, Hulu's valuation could dip because of the loss of NBC content, according to The Desk. The deal is still expected to expire in 2024.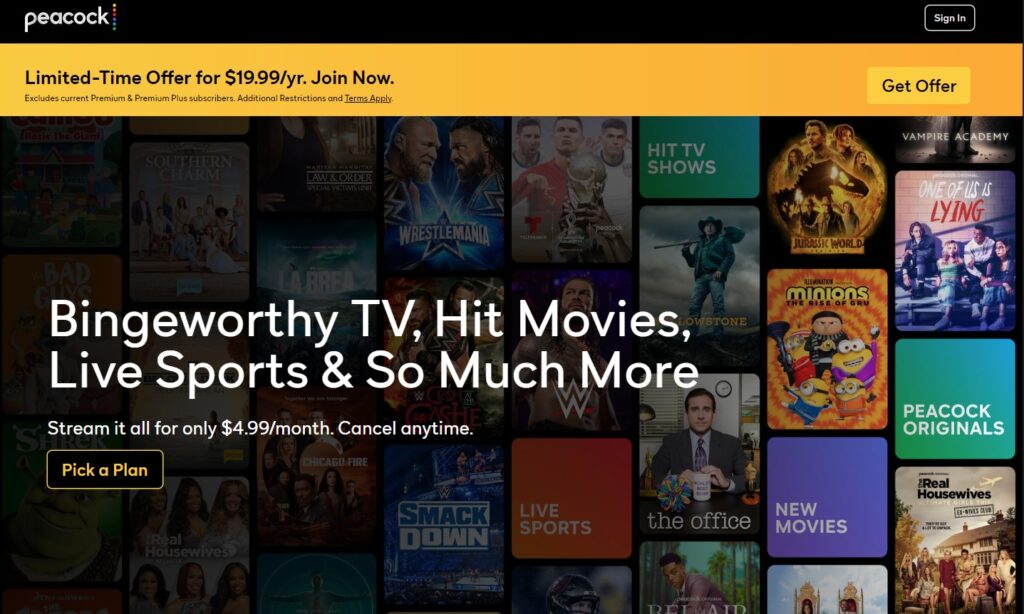 GoPuff Raises Delivery Subscription Fee for First Time
Popular home delivery service GoPuff has announced they would raise their  subscription prices for the first time since their launch in 2018. In an emailed announcement, subscribers were told monthly payments for the Fam delivery subscription would now cost $7.99, up from $5.95. There is no definitive date for the price increase, as it will affect each subscriber on their next renewal date, according to Retail Dive.
GoPuff touts being able to offer delivery in as little as thirty minutes. Customers can get thousands of items from their micro-fulfillment centers for as little as $2.95. If users have a subscription, they are able to get free delivery on eligible orders.
GoPuff's Fam program offers subscribers monthly and yearly subscription options. The program offers customers free delivery, waived fees for alcohol, and double rewards points on each order. They also offer Exclusive Fam Rewards, which offers 20% off alcohol purchases (dependent on markets), more discounts per Puff Point, discounts on products, as well as offers seasonally. The price increase would help bring more offers and benefits to their subscribers going forward, Grocery Dive shared.
This price increase still makes them cheaper than UberOne or DashPash, both of which cost $9.99 per month. UberEATS and DashPass both offer convenience options to their customers, and help them compete with GoPuff, but product discounts and waived alcohol fees could make GoPuff stand out more. However, 7-Eleven offers their 7Now Gold Pass program, which costs a customer $5.95 per month, which can get them similar options to GoPuff.
GoPuff has had a solid year. They received a $15 billion valuation last year, and they were looking to finance $300 million in new debt financing in August, Silicon Angle reported.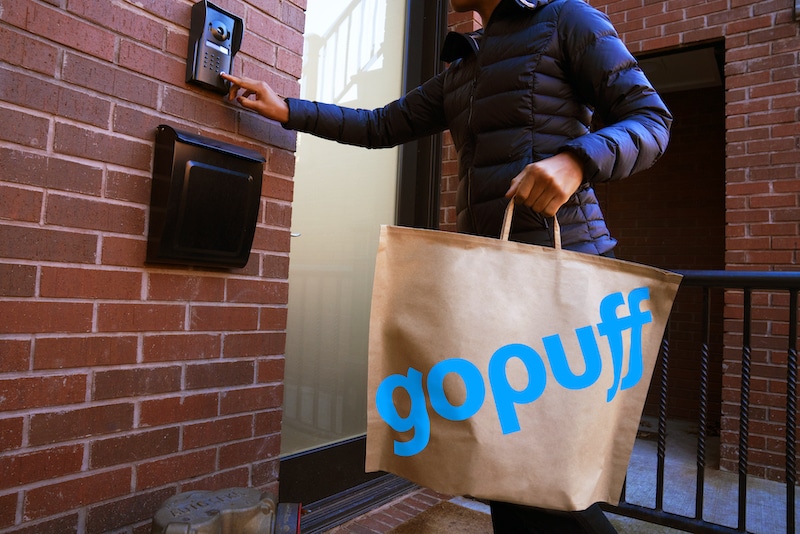 Sony and Honda Aim for Subscription EV by 2026
Honda is the next vehicle on the market that wants to offer subscriptions. Starting in the US and Japan, Honda's newest electric vehicle will be offered with software developed by Sony. Honda hopes the software system will be the way to generate recurring monthly revenue from entertainment, as well as other services, Reuters shared.
The two companies have named their venture Sony Honda Mobility Inc., and they will be taking pre-orders for their new vehicles in 2025. Engadget reported. US deliveries will start taking place in the spring of 2026, and Japanese deliveries will happen in the second half of 2026.
The companies will be focusing on an online sales model like Tesla, and reportedly will have a "somewhat high price range." With this vehicle, Sony is looking to develop a Level 3 autonomous driving system, meaning that the vehicle will have the capability to drive itself in certain circumstances.
Sony is reportedly looking at new types of in-vehicle entertainment, including things based in the metaverse. However, they would not elaborate on this topic. Their goal is to generate monthly recurring revenue from entertainment and other areas of the vehicle. This could be indicative that autonomous driving would be an additional, paid feature.
Honda has already laid out plans to roll out electric vehicles worldwide, with 30 models coming out by 2030. They are looking to designate $33.9 billion on electrification and software technologies, CNBC shared. Honda aside, electric vehicle sales are at an all-time high in 2022.
It will be interesting to see how these subscriptions will be received by the general public, as historically, subscriptions in vehicles have resulted in some form of backlash. Could Sony and Honda be looking into an untapped market here, or will their tires be flattened in the process?