This week's Five on Friday features comedy, fraud and meal kits. TikTok will launch a subscription comedy docuseries, the App Store prevented $1.5 billion in fraudulent transactions last year, and Blue Apron and Walmart are partnering on meal kits. Also, in a new report, Crunchyroll/Funimation are deemed "must have" subscription services by survey respondents, and NESN launches a streaming service for die-hard Boston Red Sox and Bruins fans for $30 a month.
TikTok launches a comedy subscription series
TikTok is adding another subscription to its portfolio, this time in the comedy sect. The video-sharing app is teaming up with Pearpop to launch a comedy docuseries that will cost $5 for all eight episodes. Each episode is 30 minutes long, and the first two episodes are free for all TikTok users, Engadget reports. The series, hosted by Jericho Mencke, will feature Jericho doing comedic interviews with a variety of characters. PYMNTS shared that episodes will air on both Jericho and Pearpop's TikTok accounts, starting on June 2 at 9 PM PST.
"We're thrilled to see this milestone of launching our first digital series for Pearpop with TikTok and what it will accomplish for the brand. I'm so excited about this first-of-a-kind comedy docuseries and proud to show the world what Jericho and Pearpop have created together," Pearpop CEO Cole Marsh said of the launch.
"Pearpop is going to continue to push the boundaries for how creators, brands and entertainers can work together and collaborate in new ways. Today's news marks an exciting new milestone in that journey," Mason shared with TechCrunch.
This move comes weeks after TikTok debuted their LIVE monthly subscription tool, available to select creators. The LIVE tool will allow creators to increase their earnings and be able to grow their communities. Subscribers are able to access subscriber badges, custom emotes and a subscriber-only chat. Additionally, TikTok has a Creator Fund that awards creators with over 10,000 followers and 100,000 views. Creators are also able to access LIVE Gifting and Branded Content.
To stay ahead of the competition, TikTok is trying a variety of different tools to help creators monetize their work, while giving fans and followers ways to support their favorite creators.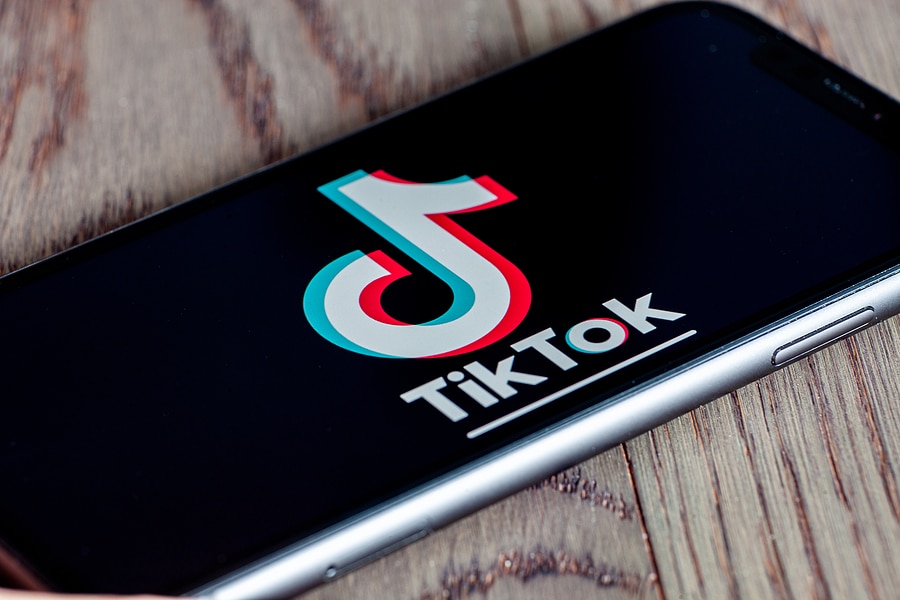 Crunchyroll/Funimation considered a "must have" subscription services
In a new report from Hub Entertainment Research that looks at entertainment services, Crunchyroll and Funimation are ranked among the likes of Netflix as a "must-have" entertainment service. Hub interviewed 3,014 US consumers between the ages of 18-74 who were household decision makers.
Across categories, FierceVideo reported the average household uses 12.5 different sources for entertainment, but only half of those services were seen as "have-to-have" services. For Crunchyroll specifically, Hub said that 67% of subscribers considered the service a "must-have," and 33% of subscribers considered it a nice-to-have service. Funimation reflected similar statistics.
The report concluded that niche subscription services, including anime subscription services, are more resilient, due to the nature of the service. It's harder to find a substitute, which could make the service more necessary in a customer's eyes.
"It's exciting to see the loyalty that special interest or niche platforms engender. While they don't reach as many people as broader offerings, by providing something there's no simple substitute for, they're perceived as invaluable to their users," Mike Durange of Hub Entertainment Research shared with FierceVideo.
Additionally, Crunchyroll viewers are more likely to subscribe to more streaming video services, doubling the average number, according to a separate FierceVideo report. The two streaming companies merged with Sony's acquisition of Crunchyroll. With the merge, Crunchyroll absorbed 80% of Funimation and Wakanim's shows at the end of March.
Other services seen as a must have by those surveyed include:
Spotify – 75%
YouTube – 69%
Netflix – 68%
Stadia – 67%
Xbox Live Gold – 66%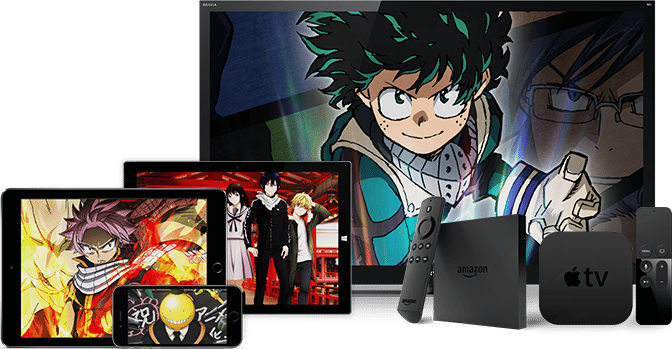 App Store stopped nearly $1.5B in fraud transactions
Apple is continuing to evolve the App Store, but they appear to be dedicated to ensuring the safety of their customers. In a report from their Newsroom, the tech giant said they protected customers from nearly $1.5 billion in fraudulent transactions in 2021, as well as stopping over 1.6 million risky apps and app updates from defrauding their consumers. This reflects similar numbers from 2020 transactions, where they protected customers from another $1.5 billion in fraudulent charges. Apple reports they have continued to refine processes in which they review fraudulent charges, as well as creating new processes, and engineer solutions to take on fraudulent threats.
A snapshot at their report shared the following:
More than 34,500 apps were rejected for containing hidden or undocumented features.
More than 157,000 apps were rejected for being spam, copycat apps, or misleading their users.
More than 343,000 apps were rejected for privacy violations, such as requesting more user data than necessary or mishandling already collected data, according to Silicon Valley Daily.
More than 3.3 million stolen credit cards were prevented from making purchases.
Nearly 600,000 accounts were banned from ever making transactions ever again.
More than 170 million fraudulent customer accounts deactivated.
Additionally, Apple terminated 802,000 developer accounts for participating in fraudulent activity and rejected another 153,000 over similar concerns. AppleInsider reports that Apple also blocked an additional 63,500 apps on "pirate storefronts."
To be more transparent, Apple discussed their App Review process. To review an app for inclusion in the App Store, both computers and humans look at an app to ensure it passes quality checks. Human review is a strong component in their review process, and where apps can get stopped for containing undocumented features or being intentionally misleading.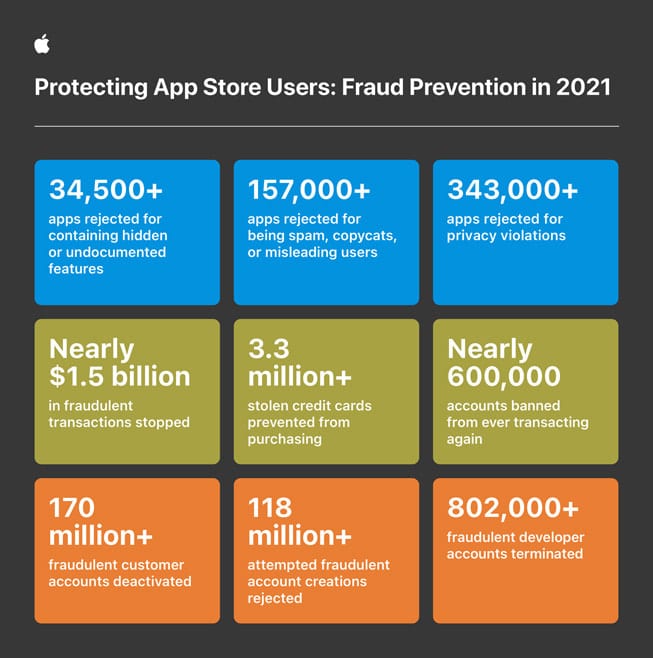 Blue Apron launches meal kits at Walmart
Blue Apron is diversifying their revenue and expanding their offerings to more consumers, this time to reach non-subscribers. Shoppers at Walmart can now buy Blue Apron meal kits in-store. On June 1, the company launched a variety of single-purchase meal kits on the Walmart Marketplace, PYMNTS reports. Blue Apron has also collaborated with Amazon in the past, with users being able to purchase Blue Apron kits through Alexa-powered devices. That service is not currently available.
With the Walmart launch, consumers will be able to purchase meal kit boxes – classic meals and family favorites – that include eight to twelve servings, or a six-serving Heat & Eat ready-made meal option, Blue Apron said in a June 1, 2022 press release. Meal options from consumers include Blue Apron classics like Rosemary and Panko Chicken, Cheese Crisp Burgers with Dijonnaise, and other offerings. Heat & Eat meals are single-serve options that can be heated up in five minutes or less.
A full list of offerings can be found on Walmart's website. The Classic Meal Kit options start at $69.99, and a Heat & Eat Meal kit is $89.99. Looking at the differences between Walmart and Blue Apron's prices, being a Walmart+ subscriber is the most cost effective to try the service. Here is a price comparison for a box containing two meals with four servings each:
Walmart+ subscribers: $69.99
Non Walmart+ subscribers: $119.99
Blue Apron subscribers: $74.99 plus $9.99 shipping
Bringing their meal kit offerings to Walmart will give Blue Apron access to a wider audience and will remove barriers for the meal kit service market. MarketWatch reports that meal kits will be fulfilled directly by Blue Apron, maintaining the company's quality and supporting their direct-to-consumer model.
"Through our work with Walmart.com Marketplace, we will be able to scale our e-commerce presence and introduce restaurant-quality meals without a subscription to a new group of customers who may not have considered meal kits before. This is just the beginning, and we look forward to expanding the offering throughout the year," Dani Simpson of Blue Apron said of the launch.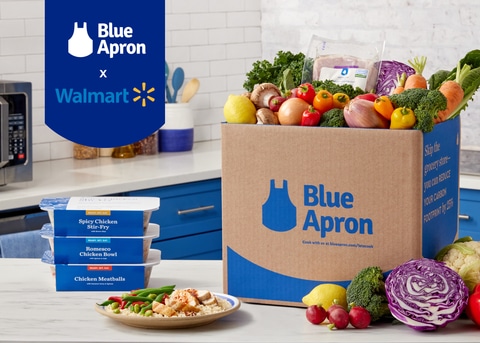 NESN 360 offers streaming access for the Red Sox and Bruins
Northeast sports fans rejoice! NESN, longtime cable TV home of MLB's Boston Red Sox and the Boston Bruins, are now offering sports fans streaming access to live games without a pay-TV subscription. NESN 360 is being offered to viewers for $30 per month and is currently available to viewers in New England. CNBC reported that NESN will charge $1 for a viewer's first month. If a user wants to prepay annually, the cost is $329.99 and includes eight tickets to any 2022 Red Sox game. Game tickets for the Red Sox typically start at $20 each and are significantly higher for a Bruins game.
While the cost may seem high, as we saw with Crunchyroll and Funimation, niche streaming services are considered "must have" services, and sports fans are willing to go the extra mile for their teams. If someone is not able to go to a game, $30 a month is still much cheaper than a ticket to a baseball game or a hockey match.
Deadline reports that 5 million US pay-TV homes per year are cutting cords, and sports fans are among them. Sinclair Broadcast Group and NBCUniversal have found ways to adapt to sports streaming, and NESN gives fans a way to watch their favorite teams, especially with most cable companies charging extra per month for sports packages. However, if you have credentials through a cable provider, don't fret! NESN has an option to log in with cable provider credentials.
In addition to live sports streaming, NESN 360 will offer original content about famed members of the Bruins and the Red Sox, including The David Ortiz Era, Beyond Fenway with Jared Carrabis¸ Red Sox Hall of Fame Ceremony and more. The streaming service will also offer featured videos from sports history, including the famed pizza-throwing incident at Fenway Park in 2007, as well as archives of Red Sox and Bruins content. This move comes as the first regional sports network to offer streaming access for games. With this move, their hope is to seek younger audiences by offering digital streaming alternatives.