This week, it's time to hit the grocery aisle with Amazon's new Prime member benefit, and Snap has debuts Snapchat+, just weeks after confirming it was being tested. Also, Netflix is looking for ways to diversify ways for customers to pay, gaming subscriptions are turning up the heat, and NBCUniversal is positioning itself well for advertising, even figuring out how to put emotion into it.
Amazon Hopes to Grow Grocery Division through Consumer Loyalty
Amazon's grocery division is moving and expanding as the company seeks greater market share. The retail giant shuttered doors for 68 of its brick-and-mortar stores earlier this year to prioritize groceries and fashion over books and pop-Up stores. Beginning June 29, Amazon started to allow Prime members 20% off select items at Amazon Fresh stores.
"We're excited to launch the new Prime member savings benefit at Amazon Fresh stores today, offering 20% off everyday essentials across aisles. Prime members get the best of shopping, savings and entertainment every day from Amazon, and we're thrilled to add another benefit to their membership," Jeff Helbing of Amazon Fresh said.
Grocery Dive shared that Amazon Fresh would offer a rotating array of groceries for its members. Some items included in the first round of discounts include ribeye steaks, hummus, Brussels sprouts, and more. In addition, there will be a 20% discount on Amazon "everyday essentials," as well as an assortment of prepared foods. To receive their discount, customers need to scan their Amazon app when checking out or pay with the credit card linked to their Prime account, much like they would at Whole Foods.
Amazon has worked on expansion of its Fresh brand to help build loyalty over other top grocery chains like Walmart and H-E-B. In their expansion, Amazon now has more than twice the number of stores they had before June of 2021. With a discount like this, Amazon is primed as more of a one-stop shop versus having to get select items at one store and finding other items online or at a different chain. A 20% discount on select items can help leverage a purchase from price sensitive consumers.
This announcement came just before Prime Day 2022, scheduled for July 12-13. Grocery Dive reported that Amazon-branded products accounted for 33% of groceries sold during the promotional period. In addition, 16% of Amazon customers also bought groceries during Prime Day sales last year. This discount could rise with a 20% discount.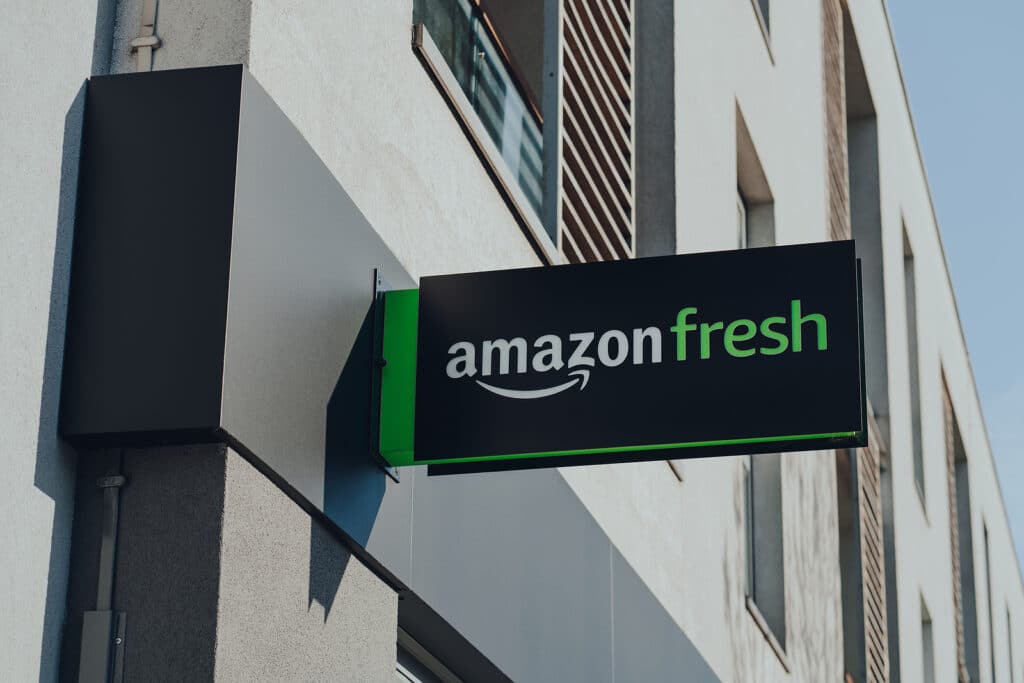 Snapchat Debuts Premium Model
Just a week after announcing they were testing subscriptions for super users, Snap has debuted their premium model for dedicated Snapchatters. The company previously confirmed they were working on a premium model, and screenshots were shared on Twitter of what the feature looks like.
Snapchat+ is now available in the US, Canada, the UK, France, Germany, and select other countries. Other countries will be added soon, according to TechCrunch. Stateside, the service will cost $3.99, and can unlock additional features for super users of the app.
The features of the app remain the same as those confirmed when screenshots were released of the subscription product. Users can receive access to exclusive Snapchat icons, special profile badges, "Ghost Trails" to see where friends have been, as well as the ability to pin a friend as a top BFF.
"Today we're launching Snapchat+, a collection of exclusive, experimental, and pre-release features available in Snapchat for $3.99/month. This subscription will allow us to deliver new Snapchat features to some of the most passionate members of our community and allow us to provide prioritized support," Snap said in their newsroom.
This comes as Snap's first means of raising recurring revenue outside of advertising, but Jacob Andreou of Snapchat told The Verge that there weren't expectations for Snapchat+ to become a "material new revenue source." The Plus upgrade is mostly a cosmetic upgrade without many of the core features changing. The one main outlier, Mashable shared, is that ads will still be the core of their business model for the long term.
However, expanding to a premium model gives the social media company a way to diversify their revenue. With their sales outlook disappointing earlier this year, this innovation might just be the thing they need.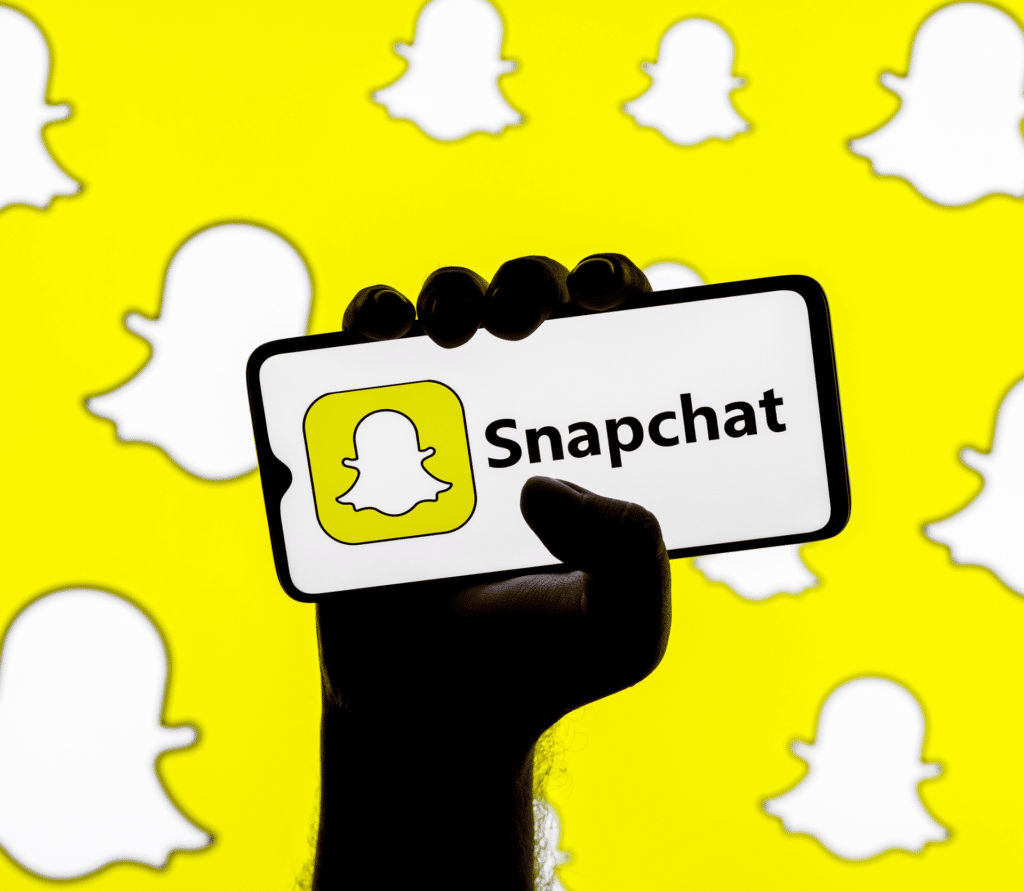 Netflix Expands Ways for Subscribers to Pay
Netflix is trying to find new ways to help their subscribers pay, removing payment barriers that could prevent new customers in international markets from subscribing to the streaming, reports Media Play News. Avenues they considering include Unified Payments Interface (UPI), utilization of a digital wallet, and direct carrier billing.
Specifically, Netflix wants to offer different options in their Asia Pacific region, where they have been working on this for at least nine months, according to PYMNTS. In the initial testing period, Netflix found that the number of new subscribers paying with an alternative payment method more than tripled from 2020 to 2021, when they were able to add 16 new payment partners. From 2021 to 2022, the number has doubled year over year, shared Advanced Television.
"The Global Payments Report estimates that digital wallets will make up 72% of ecommerce transactions in APAC by 2025. Currently, digital wallets, direct carrier billing and bank-based payments are some of the most popular payment methods among our new signups," said Shalini Khatwani, direct of payments for Asia Pacific, in a June 27 blog post. "On the other hand, not all members have access to credit cards, and debit cards often don't work as well as they should for subscription transactions in their markets."
Khatwani also said that, in India, cards are not enabled for recurring payments. Some banks in Southeastern Asia require customers to opt in for online payments, which can lead to customer frustration. Netflix has found that their consumers in the APAC region are more concerned about payment security, and don't want to store their card information online, leading to the preference for a digital wallet.
As Netflix has tested various outlets, they want to ensure this is something their customer base wants, and is something that will enrich their Netflix experience, as well as adding value. On top of debit cards and credit cards, Netflix is also able to manage retail payments and prepaid debit cards. However, they are on the pursuit for more options, and are looking to pave the way to make their service more accessible.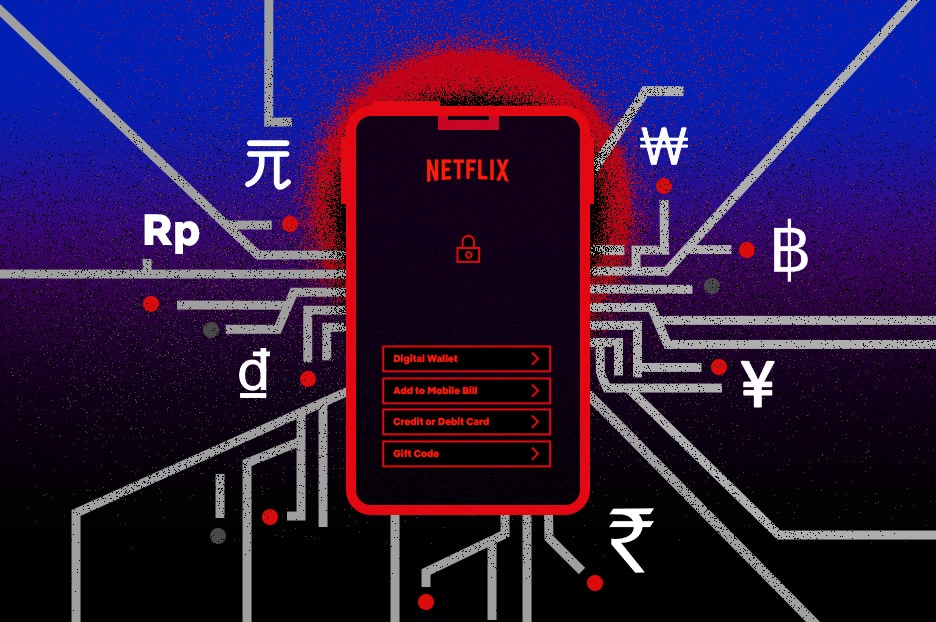 Subscription Services to Boost Console and PC Gaming
Subscription gaming is on the rise. As the gaming market heats up, those who know games best predict that subscription gaming will account for a third of all software sales in 2022.
In a study from DFC, it was found that the PC and console software market was poised to be a $72 billion market, a 5% increase over last year. The study also found that a major driver of this growth was not necessarily in new titles, but with increased usage of subscription services offered from Microsoft, Sony, Nintendo and others. When DFC broke these numbers down, they predicted that the gaming giants will see a third of gaming revenue coming from subscriptions.
With price sensitive consumers, gaming subscriptions can offer more bang for the buck. For example, Sony's PlayStation Plus offers free games each month, which often are worth more than the subscription's monthly cost itself. Xbox Game Pass allows users access to hundreds of games for their monthly subscription fee.
Gaming subscriptions can also allow for the market to continue to grow as it faces issues with hardware shortages. The PlayStation 5 is notorious for being hard to get, but Sony still controls 42% of the console market share. DFC shared consumers still prefer the PS5 over the Xbox Series X and the Nintendo Switch, but Sony only expects to ship 18 million PS5 systems this fiscal year.
However, while Sony is dominating the console market share, Xbox is trying to appeal to as many customers as it can. The Xbox Game Pass is attracting more players to Xbox than the console alone, broadening the Xbox's reach. Microsoft has also made the service more accessible, and gamers are able to utilize Xbox Game Pass on their console, PC, and soon, their Samsung Gaming Hub.
Video games are a market that is always evolving and moving to subscriptions is a smart way to grow the business. Subscriptions can make services more accessible, as well as enriching a gamer's experience.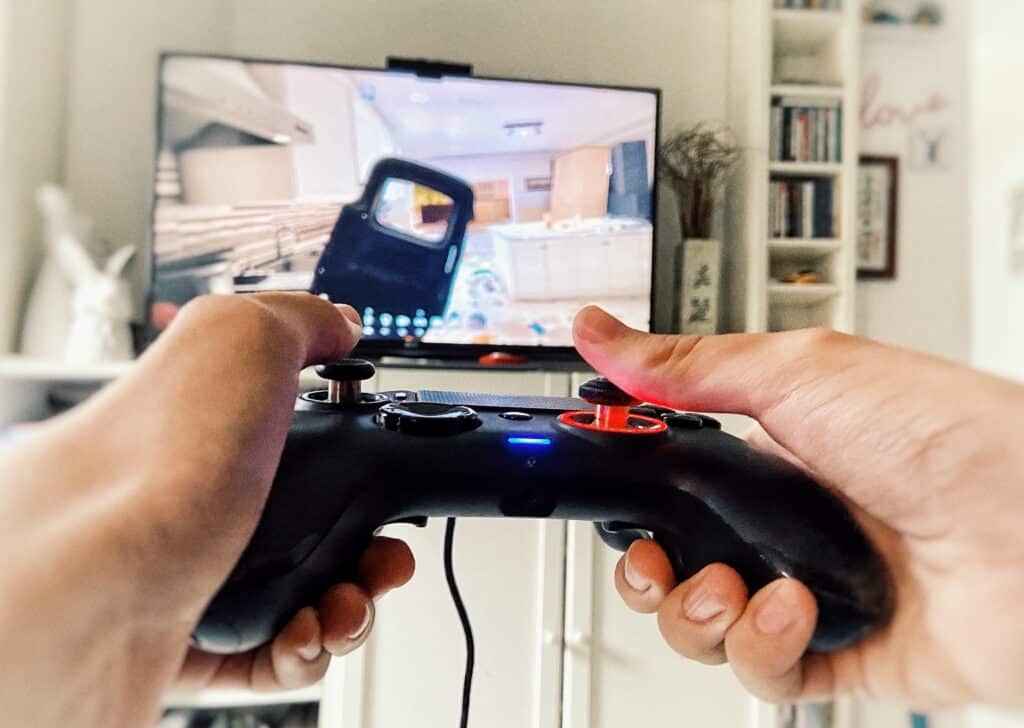 NBCUniversal Poised for High Ad Market and More Peacock Commitments
NBCUniversal is building up their advertising deals and working out a record-breaking season. MediaPost reported that the media company's ad volume from all businesses is totaling up to $7 billion for its 2022-2023 season.
Advertising commitments for NBC's primetime schedule are estimated to be between $3.2 billion and $3.4 billion upfront, Variety reported. This could account for as much as an 20% increase in advertising revenue. Last year, NBC brought in between $2.68 billion and $2.98 billion, with a similar estimate for 2020.
NBCU dove further into its ad categories, seeing what is taking shape and growing stronger. They found that standout growth categories included retail, fast-food restaurants, social and streaming marketing categories, among others, grew 40% more year-over-year. Advertisements from the travel industry saw a 30% increase, AdWeek shared.
Peacock appears to be preening its feathers and has gotten itself $1 billion ad commitments upfront, double last year's total ad earnings. This helps to represent their growth over their first quarter, which brought the streaming service four million subscribers, according to FierceVideo. Peacock was the only sect that NBCUniversal brought out specific financial figures for.
"The momentum of this year's upfront is underscored by our commitment to bring both simplicity and flexibility to a complex marketplace," Linda Yaccarino of NBC said.
In addition to upfront ad sales, NBCUniversal is looking for ways to modernize how they measure ads. They announced in their Newsroom that they were creating a new certification that would attempt to look at how emotion and ad quality are tied together. With this, they have found that 80% of consumers' brand preference considerations are driven by strong emotional engagement. Using this methodology, the company can better drive how their ads and why they are working. NBCUniversal appears to be positioning itself to be in a primetime spot when it comes to advertising and advertising metrics.