This week, we're talking about food, football, streaming, and audiobooks. Studies show that premium streaming growth could face a plateau, and some services hope their ad-supported tiers could help them stay steady. In the football realm, we have two heavy hitters with news: Amazon's Thursday Night Football viewership numbers, and Apple hosting the Super Bowl halftime show. Also, Spotify has finally launched their audiobooks, and P. F. Chang's has added a subscription component to their loyalty program.
Premium Streaming Growth Steadies – Is a Slowdown Coming?
Streaming video on demand subscriptions seem to be dwindling in popularity, and it doesn't seem like streaming services are pulling in as large of numbers as they used to. It could be a matter of the industry facing more and more churn, but inflation could also play a factor.
A lot of users have been going through the cycle where they will subscribe to a service to watch something specific, then they will cancel their subscription, and move on to the next target, the Wall Street Journal reported. With the market saturated with other options, it's easy for a viewer to cancel what they don't want to watch, and then subscribe to another service. Nineteen percent of subscribers to premium services canceled three or more subscriptions in the last two years.
Furthermore, Antenna provided some interesting figures on monthly churn when it comes to each service. They found that Apple TV+ had the highest churn rate, facing a large spike in August of 2021, and evening out to 10.4% churn overall. Netflix, on the other hand, faced the lowest churn, at 2.2%.
Sixty-two percent of streamers don't intend to add a new service into the mix in the near future, according to Streamable. On the other hand, 1 in 3 said they were planning to cancel a subscription, or they weren't sure if they were planning to cancel yet. Regardless, it doesn't seem like new subscriber counts will rise any time soon.
However, these are all reports for premium, ad-free services. With lower-cost options like Netflix's ad-supported plan on the horizon, the service itself expects the lower-cost tier will achieve 40 million viewers by 2023. Disney+ is also adding an ad-supported tier, and we can expect they will see a spike in subscribers after that offering comes, as well.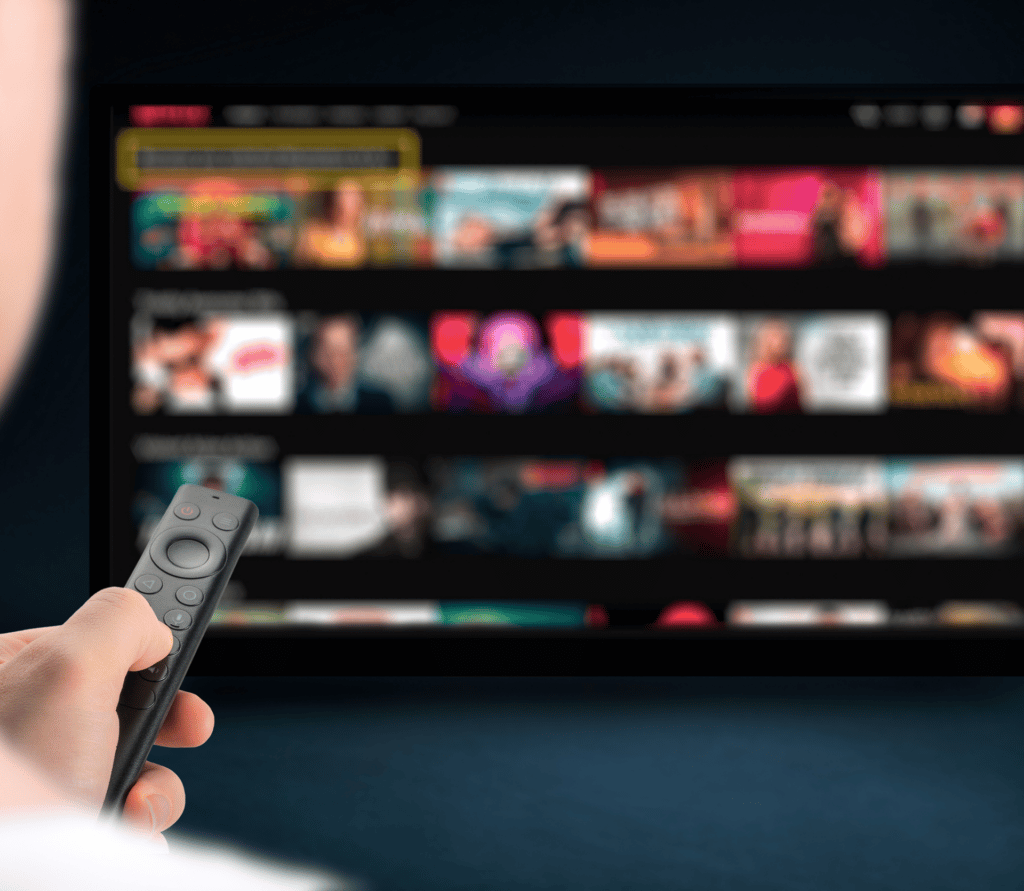 Amazon Scores on Thursday Night Football
Amazon's long awaited first Thursday Night Football game finally happened, and was met with great success. The debut game averaged 13 million viewers for its first night.
Amazon inked the contract for a 10-year deal with the NFL last year to become the exclusive home for Thursday Night Football, beginning in 2023. The deal is estimated to cost $1 billion annually, and it was the first time that a streaming service became an exclusive partner for NFL games. The deal included one pre-season and 15 regular season Thursday Night Football games each year. Prime Video is also presenting pre-game, half-time, and post-game shows during the game.
Amazon signed a three-year agreement with Nielsen to track ratings of TNF in August. According to Nielsen data, the game averaged 13.03 million viewers. This is on par with the franchise's average viewership on Fox and the NFL Network, according to The Hollywood Reporter. The figure of 13 million accounts for both over-the-air broadcasts in home networks, and streaming-only.
However, NFL's website reports a higher number: 15 million. The NFL shared that using only Nielsen's ratings, they tracked 13 million, but the League partnered with Amazon and tracked 15.3 million utilizing first-party measurement. The NFL showed a 47% increase in viewership from the TNF game the week prior, which was on the NFL Network. That game had 8.84 million viewers.
Amazon also shared that they had a record number of Prime signups for a three-hour period prior to the Thursday night game. This was more signups than occurred during similar periods on Prime Day, Black Friday, or Cyber Monday, according to CNBC. Overall, it looks like Amazon's big bet on sports might just pay off.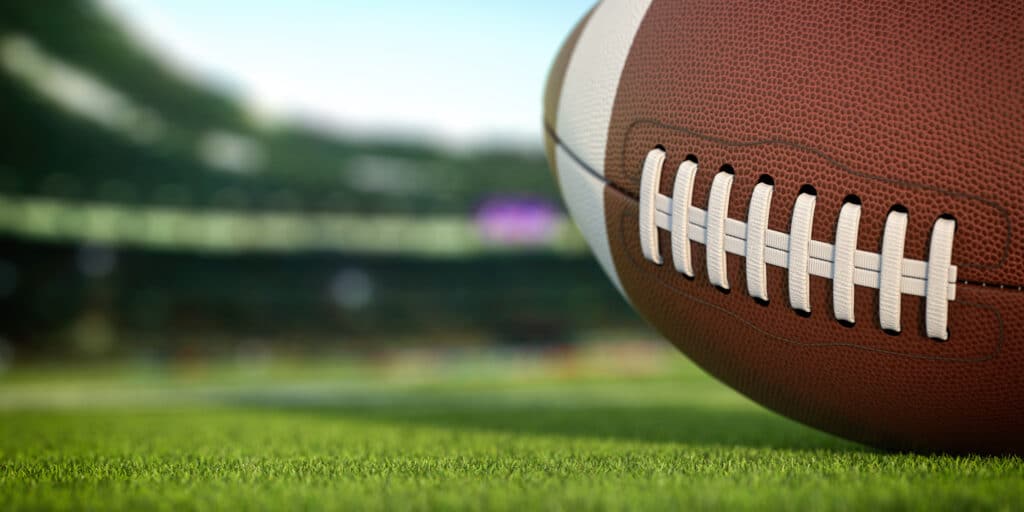 Apple to Host Super Bowl Halftime Show
While tech giants are duking it out for the Sunday Ticket, Apple just threw another wrench in the plan: they're planning to host the Super Bowl's halftime show this season. The NFL had been looking for an offer of $50 million, and Apple delivered this time, replacing Pepsi, The New York Times reported.
In a press release, the National Football League announced that Apple Music would be the new partner for the halftime show, and it would come in the form of a multi-year partnership. This creates a blend of the best of both worlds for both parties: Apple gets to leverage their product and utilize Apple Music, while the NFL gets to use Apple's close ties to the music industry.
"We are proud to welcome Apple Music to the NFL family as our new partner for the iconic Super Bowl Halftime Show. We couldn't think of a more appropriate partner for the world's most-watched musical performance than Apple Music, a service that entertains, inspires, and motivates millions of people around the world through the intersection of music and technology," Nana-Yaw Asamoah of the NFL shared.
Full financial terms of the deal were not disclosed, CNN reported. The first performance of the multi-year agreement will be February 12, 2023 in Glendale, Arizona. It will be televised at 6:30 p.m. Eastern and it will feature international popstar Rihanna as the headliner. This deal may signal that Apple could still be the favored party for the Sunday Ticket franchise.
Spotify Finally Shows Their Cards for Audiobooks
After teasing the test of audiobooks last week, Spotify has officially launched the feature. In a newsroom post, the streaming company shared that they were debuting with 300,000 audiobooks in the US, and that it was just the beginning of the journey.
Spotify users can purchase and listen to audiobook titles through the streaming service. However, users may be disappointed to find that they are unable to purchase the audiobooks directly from the app. They will have to make the purchase through Spotify's web browser, and have information sent to their email regarding the purchase. With this email, users can see the purchase price of the book and can decide if they are willing to spend the money on the book from there.
In the audiobook experience, Spotify shared that users will be able to download content for offline listening, as well as an automatic bookmarking feature to save their place to pick up where they left off. In addition, they will have speed control, with options to speed up or slow down the pace, CNBC shared.
Prices per audiobook will vary per book, but will be in line with other retailers, The New York Times reported. Since they are not offering this feature as a subscription option, users are able to listen to their purchased audiobooks as many times as they wish.
With the launch of this, Spotify hopes to expand the 7% of the book market that audiobooks currently touch. "We believe we have the potential to massively expand the audience for audiobooks. Just as Spotify has changed the way that people create and listen to music and podcasts, we believe we can do the same thing over time with audiobooks, by offering new formats, new ways to interact with content, and new ways to discover," Nir Zichermann of Spotify shared.
Spotify users do not need a premium account to access audiobooks, since they are a one-time purchase, making the feature more accessible to users on all tiers. If a user has a family account, only the person who purchased the audiobook has access to it, according to the feature's FAQs. Spotify's bet on podcasts paid off, but will they be successful with audiobooks?

Spotify's bet on podcasts paid off, so their bet on audiobooks could just be a matter of time.
P.F. Chang's adds subscription to loyalty program
P. F. Chang's is the latest restaurant add a subscription component to their loyalty program. On Wednesday, the popular restaurant chain announced they are adding P. F. Chang's Platinum Rewards as a new paid membership option. Platinum Rewards customers get all of the benefits of the free loyalty program, plus additional benefits such as VIP-level service and unlimited free delivery. The new subscription tier is available for $6.99 a month.
"The new subscription-based program is a continuation of our goal to create differentiated experiences for P.F. Chang's customers, and we believe P.F. Chang's Platinum Rewards does that at the highest level," said Damola Adamolekun, P.F. Chang's chief executive officer, in a September 28 news release. "As the first polished-casual restaurant chain to launch this kind of loyalty program, we are proud to drive innovation in the industry while adding even more value for our guests."
Benefits of the subscription program include:
More loyalty reward points. Platinum Rewards members will earn 15 points for every $1 spend on dine-in, takeout and delivery orders, one-and-a-half times what Gold Rewards members receive.
Unlimited free delivery with no minimum purchase requirement on orders place through the company website at PFChangs.com or through the P. F. Chang's mobile app.
Platinum Rewards remembers receive VIP treatment and waitlist priority when dining in.
A VIP concierge is available exclusively to help Platinum Rewards members with questions or comments.
Customers who sign up through October 31 will automatically be entered to win a VIP getaway for two to P.F. Chang's flagship restaurant in Honolulu, Las Vegas or New York, including a two-night hotel stay, VIP dinner at P.F. Chang's, a $500 spending allowance and other perks.
Such programs are becoming more popular with cafes, coffee houses and restaurants as they try to increase customer lifetime value and long-term loyalty by offering rewards. In exchange, restaurants are asking subscribers to have a little skin the game.
"From Subway to Taco Bell and now P.F. Chang's, restaurants are increasingly recognizing they can create a unique customer experience with subscriptions that expand their brand's offerings while establishing ongoing relationships with their customers," said Amy Konary, founder and senior vice president of Zuora's Subscribed Institute.
"Especially as consumer budgets tighten in today's economic climate, by offering exclusive perks and offers, these subscription services build brand loyalty and incentivize regular visits while generating a new, recurring revenue stream," Konary added.