During the last quarter of 2022 and the first quarter of 2023, subscription companies laid off tens of thousands of employees for a range of reasons. Companies like Amazon, Microsoft and Salesforce added staff during the pandemic to meet rising demand from customers and subscribers. As the nation recovered from the pandemic, subscription companies found they were overstaffed as demand decreased. Meanwhile, the economy shifted, revenue slowed, and companies reconsidered their long-term plans for sustainability and growth.
Those subscription company layoffs were not enough for some companies to return to profitability or growth. Companies continued laying off workers throughout the year, but in recent months, a new wave of layoffs has hit companies with a subscription component. Here are some of the companies that are eliminating positions and laying off staff in the second half of the year.
Google lays off hundreds in recruiting division
In January, Google eliminated 12,000 jobs, representing about 6% of the company's workforce. But that wasn't the end of Google's layoffs. In mid-September, Google announced it would cut hundreds of recruiting jobs globally, says The New York Times. Before the news was made official, Google invited recruiters and other relevant staffers to a "last minute global all-hands meeting with the agenda to share hard news," according to an internal message board.
"The volume of requests for our recruiters has gone down," Google spokesperson Courtenay Mencini said in a statement. "In order to continue our important work to ensure we operate efficiently, we've made the hard decision to reduce the size of our recruiting team. We're supporting everyone impacted with a transition period, outplacement services, and severance as they look for new opportunities here at Google and beyond."
Google did not specify the number of employees losing their jobs or the percentage of their total headcount, Semafor reports. Google said these layoffs are not part of a larger plan for additional layoffs. Semafor first reported the layoffs.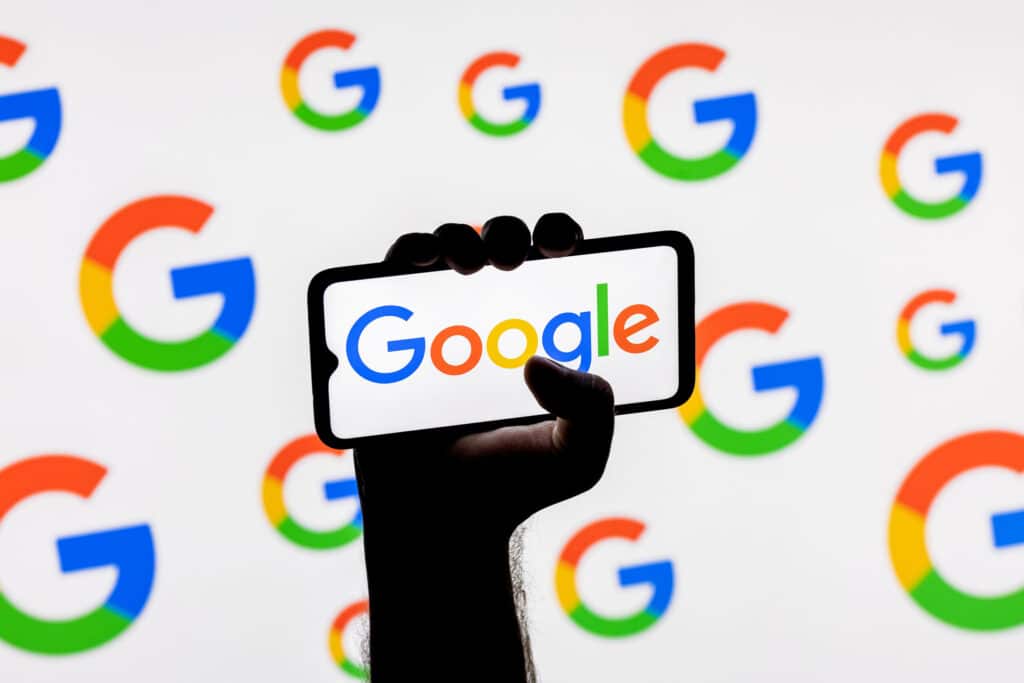 Epic Games lays off 900 employees
Last week, Epic Games, the creator of Fortnite and Gears of War, announced they were laying off about 900 employees, or 16% of their workforce. Two-thirds of the layoffs are outside the core development team. In an email to employees and published to the Epic Games website, CEO Tim Sweeney said the company has been spending more than it earned and investing in their future in the metaverse.
"I had long been optimistic that we could power through this transition without layoffs, but in retrospect I see that this was unrealistic," Sweeney said.
The company offered impacted employees six months of base pay, and employees in the US, Canada and Brazil will receive six months of paid healthcare. Epic Games is accelerating employees' stock options through the end of 2024, and in the US, Epic Games will vest any unearned profit sharing from employee 401(k) plans, and they'll provide career transition support and visa support when possible.
Sweeney said Fortnite is growing again but the growth is driven by creator content which means "significant revenue sharing." While they are glad to see the growth, this revenue has a lower margin.
"Success with the creator ecosystem is a great achievement," Sweeney said, "But it means a major structural change to our economics."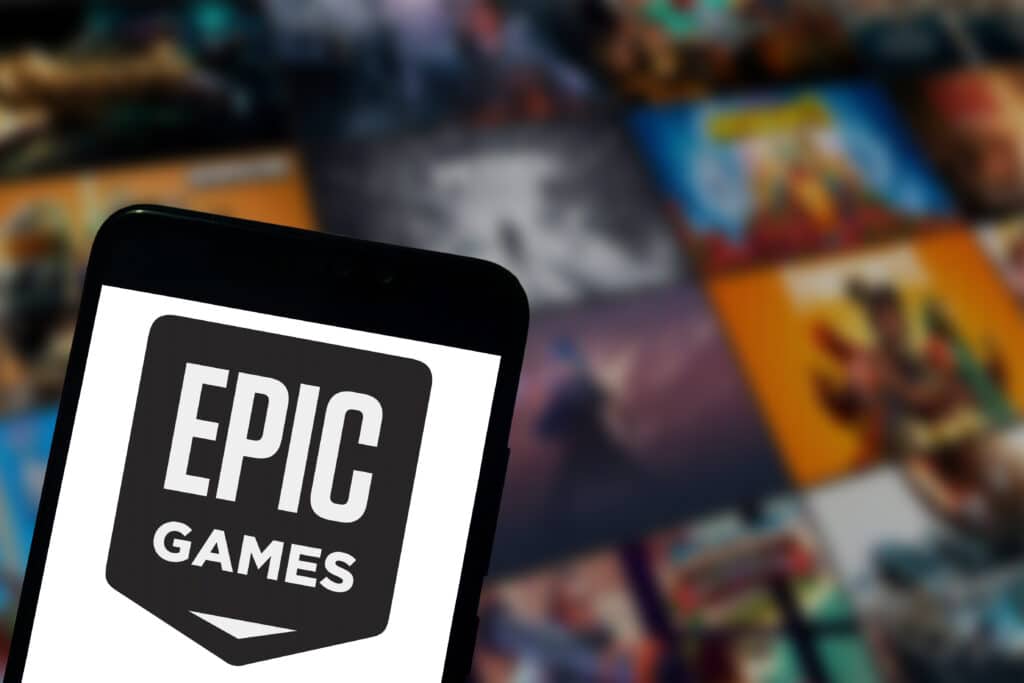 Snap, Inc. shuts down AR Enterprise business
Last week, Snap, Inc. announced it would shutter their AR Enterprise business, impacting about 170 team members who will lose their jobs as a result. Snap evaluated its options and didn't feel they could make the investment needed to grow the enterprise offering for retailers. Impacted employees will receive severance packages and outplacement support, and the company hopes to rehire team members as other roles open up.
Spiegel cited several reasons for the layoffs, including an inability to differentiate their offering from competitors and a reduced capacity to invest in the initiative.
"I am deeply grateful for the hard work of our AR Enterprise team. It is very difficult to create a new business, and incredibly painful to wind it down, but it is the willingness to take risks and try new things that moves the world forward through innovation and experimentation," said Evan Spiegel, CEO, in a September 27 email to staff.
"The courage and strength of our AR Enterprise team members embodies so much of what I love about Snap, and I am so sorry that this venture did not work out as we had hoped. Leading in augmented reality means that sometimes we will fail, and I am proud that our team dared to build this business even if we did not succeed," Spiegel added.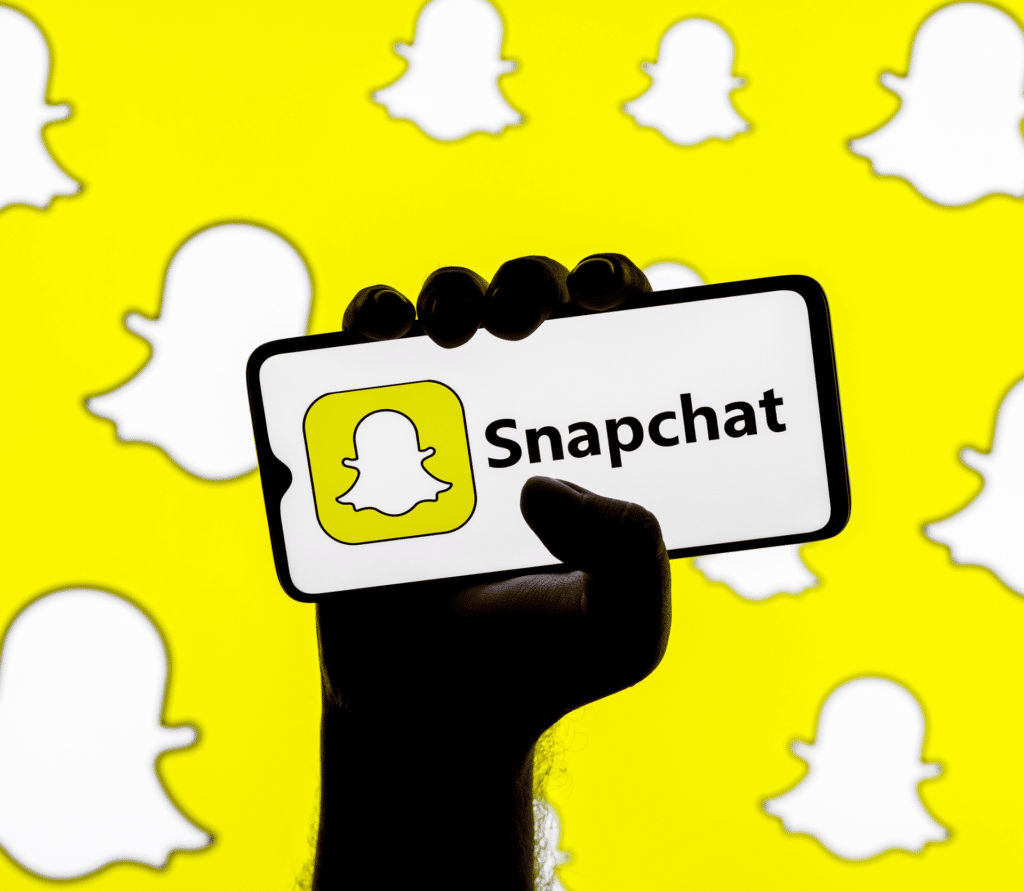 Copyright © 2023 Authority Media Network, LLC. All rights reserved. Reproduction without permission is prohibited.
T-Mobile cut 5,000 employees in corporate restructuring
As we reported in August, T-Mobile notified employees they were laying off close to 5,000 employees, just under 7% of the company's workforce, to streamline operations and allow for corporate structuring, according to GeekWire. The jobs were primarily corporate and back-office roles that were redundant or tied to systems or processes that will change or don't align with the company's current priorities. T-Mobile CEO Mike Sievert also said that rising customer acquisition and retention costs were other factors that contributed to the layoff decision.
"Some areas of the business will be implementing more centralized models where they can improve efficiency and effectiveness and save costs. We're also taking opportunities to build bigger, broader people manager roles with deeper spans and fewer layers, to provide longer-term growth opportunities," Sievert said in a memo to employees shared by GeekWire. "At the same time, we'll also be decreasing our reliance and spend on external workers and resources."
"Today's changes are all about getting us efficiently focused on a finite set of winning strategies, so that we can continue to out-pace our competitors and have the financial capability to deliver a differentiated network and customer experience to a continually growing customer base, while simultaneously meeting our obligations to our shareholders," added Sievert.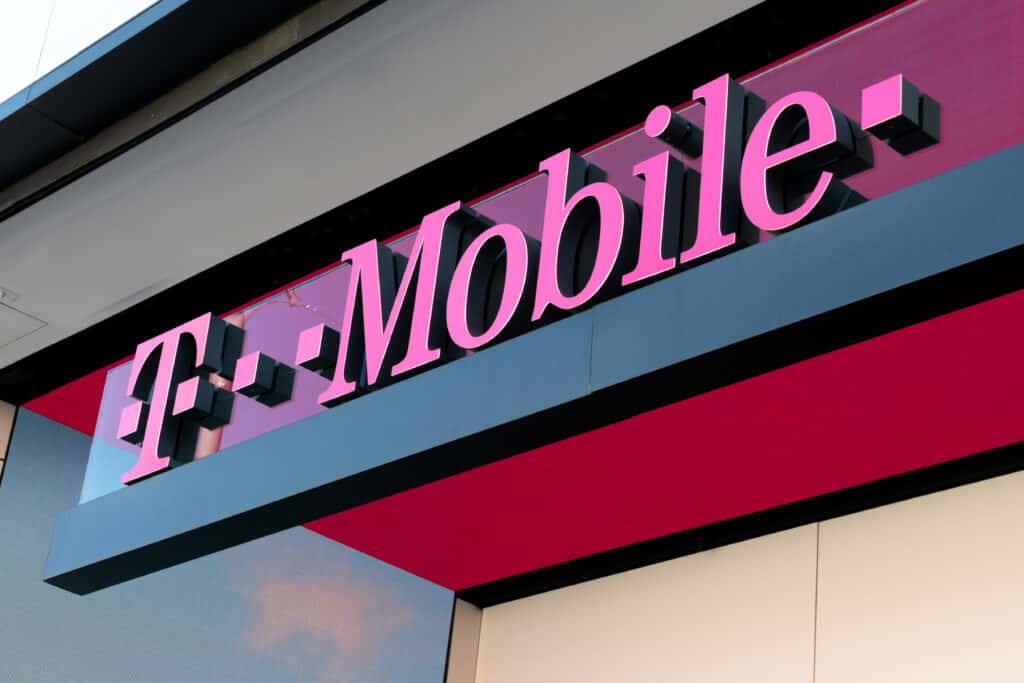 Roku announces third round of layoffs in a year
Last month, streaming company Roku laid off 360 people, or about 10% of its work force. This is the third round of layoffs in the last year, reports CNBC. Roku cut 200 employees in November 2022 and another 200 in March 2023. According to the company's September 5 SEC filing, Roku imposed the layoffs to try to reduce rising expenses year-over-year. At the end of 2022, the company had 3,600 employees.
In addition to cutting staff, Roku said it plans to consolidate office space, do a strategic review of its content portfolio, and reduce the cost of outside services. Roku will absorb a restructuring charge of $45 million to $65 million for the workforce reductions alone. This charge is likely to be incurred in the third quarter of fiscal year 2023 and complete by the end of the fourth quarter.
Overall, Roku could get hit with an impairment and restructuring charge of up to $330 million. Part of that is an impairment charge estimated at $55 million to $65 million to remove "select existing licensed and produced content" on Roku's streaming platform.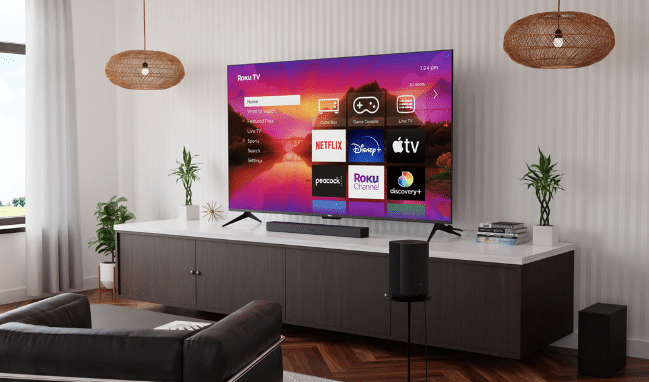 Texas Tribune – a tough day at the Tribune
In late August, the Texas Tribune announced its first round of layoffs since its launch in 2009. The nonprofit newsroom has done well in many ways, but as the leadership team began to plan for 2024, they realized that it could be a tough year budget wise. In an effort to tighten the proverbial belt, they made the difficult decision to lay off 11 staffers, some who have been with the media outlet since it began. They also put two podcast producers "on hiatus." Thirteen people may not be a lot to some companies, but the loss was painful for this newsroom.
"The journalism done by those departing has been some of the best our newsroom and our industry has seen — conversation-changing, light-shining and award-winning. Their absence will be felt in our newsroom and on our site. Our newsroom, engineering, design and operations teams were affected by this news. These are people who've been essential to the success of the Tribune," wrote Texas Tribune Sonal Shah in an August 24 column.
At the same time, the Tribune announced they are adding two people to the sponsorship team, so the business can attract more revenue to support the organization. They also said they would invest in the development team in the near future to help them prepare for the future. Despite these setbacks, the company said their nonprofit media model is both durable and sustainable.
"Since the beginning, we've shared the lessons we've learned as the Tribune was being built. One is that the Texas Tribune is not immune to external forces. We don't get to opt out of the realities of an unsteady economy, an evolving media industry, the pressures of technology or the world in which we're operating in. No Texas exceptionalism here. Even growing and successful businesses face setbacks," said Shah.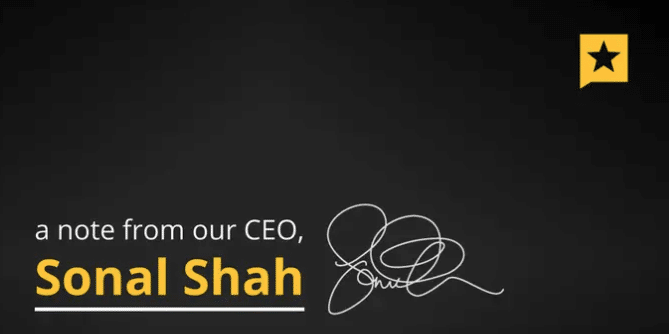 Copyright © 2023 Authority Media Network, LLC. All rights reserved. Reproduction without permission is prohibited.
Malwarebytes to split into two business units in "strategic reorganization"
Cybersecurity company Malwarebytes laid off 100 to 110 workers globally in late August, just ahead of a major corporate restructuring, reports TechCrunch. The layoffs followed the departure of the company's chief product officer, chief information officer and chief technology officer who were let go, according to a former employee.
Malwarebytes co-founder and CEO Marcin Kleczynski told TechCrunch that the changes were part of a "strategic reorganization" as the company prepared to split into two separate business units – a consumer business unit and a corporate business unit. The consumer side will focus on identity protection and VPN, sold via subscription starting at $3.75 a month per device, for a range of systems and browsers. The business side of the house will focus on enterprise-grade software including managed endpoint detection.
The news came a week after Malwarebytes announced the acquisition of online privacy company Cyrus. Malwarebytes said in an August 24 news release this acquisition aligns with its commitment to privacy by giving users more control over their personal data.
"We firmly believe that data privacy is a human right. Hackers, trackers, location data and even browsing history are information that individuals should control," said Kleczynski. "The innovative technology Cyrus has built will allow us to better advise our customers on the intersection of privacy and security while also providing us the tools to safeguard their personal data and online privacy."
Last August, Malwarebytes laid off 125 employees, or 14% of its global workforce. At the time, Kleczynski told TechCrunch that the layoffs were due to a "strategic reorganization," not a reaction to the current market. He also said they generate positive cash flow to grow the business.
"We are shifting our go-to-market strategy to prioritize growing in these markets, including expanding our channel partnerships and accelerating our momentum with managed service providers (MSPs). Unfortunately, this has meant revisiting our current enterprise sales function and recalibrating the sales organization," the CEO said.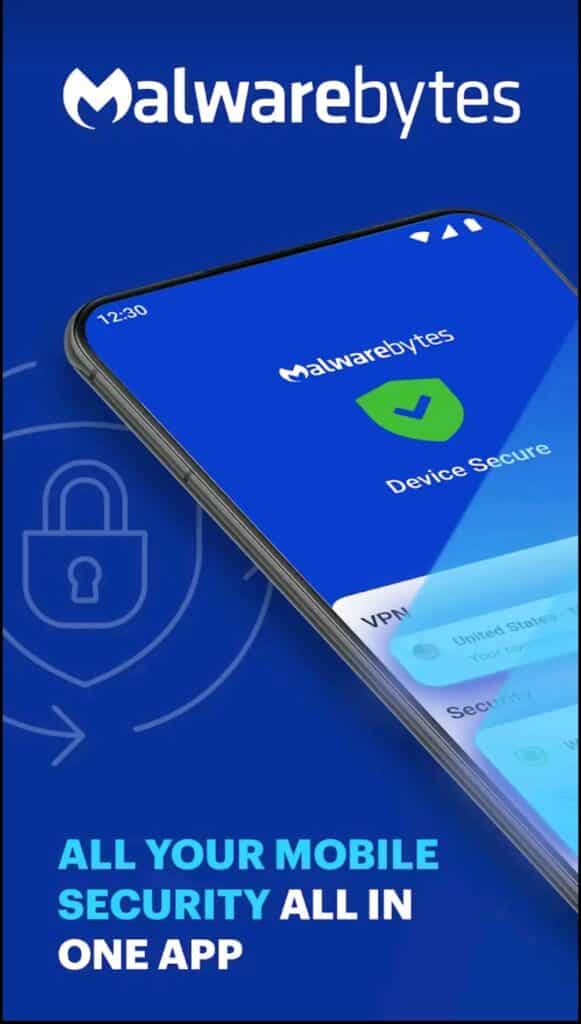 Lululemon lays off staff after partnering with Peloton
Lululemon, the trendy athletic apparel brand, will lay off approximately 120 employees who supported Lululemon Studio in light of the company's new partnership with Peloton. The two companies just announced a five-year deal in which Peloton will become Lululemon's digital fitness content provider.
As part of the agreement, Lululemon will stop selling the $995 Mirror fitness device by year's end and stop producing fitness classes similar to those offer by Peloton. In addition, Peloton will drastically reduce the amount of apparel they currently produce, and begin selling Lululemon clothing on its website. Also, some Peloton instructors will become brand ambassadors for Lululemon, according to LinkedIn News.
"We're excited to collaborate with Peloton to connect with our highly engaged communities across North America and in markets around the world," said Celeste Burgoyne, President, Americas and Global Guest Innovation, lululemon said in a September 27 news release.
"As a leader in technical athletic apparel, this partnership will create a powerful product offering for Peloton Members and fans. Our two companies share a vision to advance wellbeing through movement, and this partnership ensures our lululemon Studio Members will have access to the most expansive and dynamic offering of fitness content possible," Burgoyne added.
Copyright © 2023 Authority Media Network, LLC. All rights reserved. Reproduction without permission is prohibited.