Stay Informed.
Get Operational Insight.
Learn How To Profitably Scale.
Get unlimited access to info, strategy, how-to content, trends, training webinars, and 10 years of archives on growing a profitable subscription business. We cover the unique aspects of running a subscription business including compliance, payments, marketing, retention, market strategy and even choosing the right tech.
Membership Plans LIMITED TIME SAVINGS!
Monthly
(Normally $57)
Perfect To Try A Membership
Annual
(Normally $395)
$16.25 Per Month, Paid Annually
Team
(10 Members)
(Normally Only 5 Members)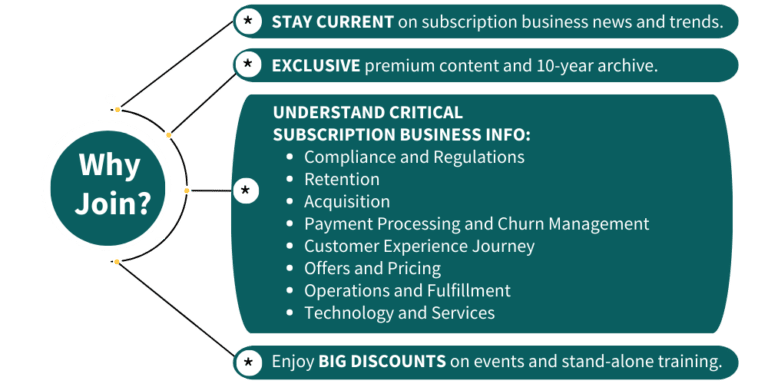 These Leading Subscription Businesses Use Subscription Insider
Monthly
Perfect To Try A Membership
Annually
$16.25 Per Month, Paid Annually