As we all yearn for life to return to normal, subscription companies are adapting and anticipating how their businesses will change. Streaming services, which have attracted new viewers during the pandemic, will need to find ways to convert free viewers into subscribers and to retain previous subscribers as binge-watching fatigue sets in. Also, the Financial Times sells its subscription expertise to help other publishers, IAB and USC reveal results of a study of consumer behavior during COVID-19, and (no surprise here) research shows that 7 out of 10 Americans need a break from coronavirus news. Last but not least, we bring you top subscription jobs featured on LinkedIn.
What Will Happen to Streaming Video Subscriptions After COVID-19?
Since the coronavirus pandemic began, consumers around the world have been in various stages of quarantine, some voluntary and some ordered by their respective governments. With millions of people stuck at home, streaming video services have seen significant increases in traffic. During the first quarter of 2020, for example, Netflix saw membership growth of 22.8%, boasting nearly more than 183 million members. In the five months since Disney+ launched, it has attracted 50 million paid subscribers. About 21.4 million of those subscribers have joined since early February when Disney reported 28.6 million paid subscribers. But what will happen when people return to work and school?
Bloomberg columnist Tara Lachapelle says the streaming industry will feel long-term effects from COVID-19, and they could be significant. For example, with so many streaming options, consumers must decide what content is the most important to them, they have to choose how many services are willing to pay for, and how much they are willing to pay. Netflix, Hulu, Amazon Prime and Apple TV+ have attracted audiences from their original materials. During the pandemic, however, production has almost completely shut down, so new content will be trickling in. This could impact which services retain subscribers.
Also, because of the tens of millions of Americans currently unemployed, consumers will have to trim expenses. Compared to rent, food and utility payments, entertainment expenses will be viewed by many as luxuries, and some consumers will cancel their streaming services to cut costs. It may take a while for streaming companies to feel the impact of this lost revenue and increased churn, but it will be painful when it happens.
Lachappelle said the industry should consider three ways to keep costs low in order to retain subscribers.
Switch to an ad-supported model to keep subscription fees low and do so in such a way that ads are not intrusive.
Offer content and internet bundles to make subscribing to more than one streaming service easier
Expand the appeal of streaming services by creating more of a social community
To read more about this idea, see Lachappelle's opinion piece, "Streaming Services Face an Economic Reckoning After COVID-19," at WashingtonPost.com.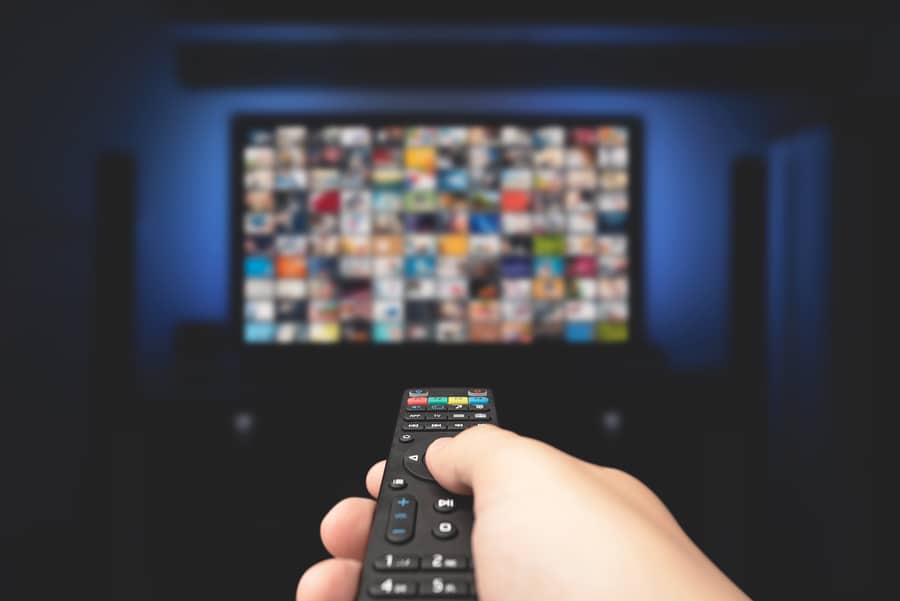 The Financial Times Works on Google-Funded Project to Help Publishers Achieve Sustainability
The coronavirus crisis has hit the news industry particularly hard. Consumers want and need reliable information more than ever, but the loss of advertising revenue has decimated many publishers. To stay afloat, dozens of publishers have laid off staff, instituted pay cuts and unpaid furloughs, and made other cost cutting measures. Some publishers were in a better position going in and are willing to share their expertise to help other publishers.
The Financial Times' consulting service, FT Strategies, is working on a nine-month project to help eight subscription-based European publishers achieve long-term sustainability, reports Digiday. Funded by Google, the project is working with publishers including The Independent, (U.K.), La Croix, (France), El Mundo, (Spain), MittMedia, (Sweden), RP Online, (Germany), Kurier, (Austria), Gazeta Wyborcza, (Poland) and Dennik N, (Slovakia).
The goal of the program is to retain the readers and subscribers that publishers have seen increase as a result of COVID-19. To do that in an unprecedented situation, publishers must have a better understanding of their readers and what they care about. It isn't enough to know that they want reliable news about the coronavirus pandemic. They need to know what will attract readers enough to keep them coming back after the crisis subsides.
International News Media Association (INMA) is also a partner in the project. INMA credits the success of the Google News Initiative (GNI) Subscriptions Lab in Europe which helped compile data and develop technology, procedures, engagement and intuition over the last five years to help prepare for the situation they face today. The program, launched in mid April, is led by three guiding principles:
Collective challenge: Publishers, industry associations and vendors are all facing the challenge of creating a sustainable revenue model for journalism.
Learning through experimentation: Different methods will work for different publishers. They will need to experiment, test, rinse and repeat to find out what works for each business.
Shared goal of readers-first: To make the cut, publishers admitted into the program had to agree that the needs of readers come first.
This research will help the Financial Times and the other publishers in the research project identify patterns and experiment with solutions to find out what will work. Learn more about FT Strategies and their consulting work on Digiday in "The Financial Times Is Selling Its Subscription Expertise" by Lucinda Southern. Read more about INMA's role in Earl Wilkinson's April 21 blog post, "8 European Publishers Get Started on GNI Subscriptions Lab."
IAB and USC: The Coronavirus Disruption Project
The Interactive Advertising Bureau (IAB) and the USC Center for the Digital Future teamed up to conduct a study of the effects of COVID-19 on Americans. In particular, the study was interested in how the pandemic has changed consumer behavior, reports Publishers Daily. The study consisted of a 100-question online survey given to 1,000 American respondents age 18 and older.
"We are exploring the biggest disruption of our lives," said Jeffrey Cole, director of the Center for the Digital Future in the USC Annenberg School for Communication and Journalism. "Daily life is far more disrupted by the pandemic than after 9/11 or the beginning of World War II, and anxiety is at levels only seen after Pearl Harbor and the Great Depression. Yet in spite of the upheaval, we also found that Americans have positive views about their relationships and hope for how their lives will proceed after the pandemic ends."
Here are some key takeaways:
About 37% of Americans say they are lonelier since the beginning of the pandemic and 61% report being more anxious
Approximately 9% report being less lonely and 4% less anxious
41% are eating more and 11% are eating less. 28% say they are exercise more and 36% say they are exercising less.
Of the 7% who not previously made online purchases, 32% said they have now purchased items online. 36% are buying food online for the first time.
Most survey respondents say they want to maintain the positive changes they've made in their lives since the pandemic started.
This includes 56% who said they want to spend more time with family, and 42% who want to work from home more.
About 39% said they are planning to increase online purchases.
37% said they will reduce face-to-face contact with other people.
72% said they have been using technology more, particularly on streaming video, television, texting and video calls.
Nearly three-fourths of respondents say they are concerned about getting the virus or that people they know will get the virus.
66% are worried about going to the store or running errands.
Read more results from the survey at IAB.com.
7 of 10 U.S. Adults Need a Break from Coronavirus News
On a related note, Pew Research Center for Journalism and media reports that seven out of ten U.S. adults say they need a break from coronavirus news. In a study conducted in April with 10,139 U.S. adults, researchers learned that 56% of people are using national news outlets as a major source of information and local media outlets about 46% of the time. They also listen to public health organizations and officials (51%), state and local officials (36%), and the president the coronavirus task force about 31% as major sources of news.
About nine in ten Americans say they are following the news fairly closely for very closely. Six in ten say they pay attention equally to local and national news, were 23% are more interested in state and local news than national news. Despite staying in tune, 71% of Americans say they need a break from news of the coronavirus crisis. The frustrations lie in not being able to separate fact from fiction and having a negative emotional reaction to news stories. View the full report on Journalism.org.
LinkedIn: Top Subscription Jobs
Director, Content
Postmates Inc.
San Francisco, CA
ostmates is seeking a Content Lead for our Brand Studio who has a passion for new and creative ideas, clear and compelling marketing narratives, and can lead a team that is creating engaging copy across digital, social, video, and internal/external brand communications. The successful candidate will work directly with the Head of Creative, a team of copywriters, and manage internal relationships across departments to produce high-quality, original work. You are someone who writes like a creative copywriter and thinks like a strategist. You have excellent attention to detail. You are a hands-on, innovative leader who can influence others across teams with strong leadership and a clear vision. You have a talent for turning abstract concepts into captivating phrases and can spin creative briefs into actionable and innovative outputs. Read more.
Director, Digital Experience and Engagement
The Washington Post
Washington, D.C.
The Washington Post is seeking a results-focused Director of Digital Experience and Engagement. This team lead will be responsible for the ongoing development of the consumer life cycle plan and managing the performance of digital subscription retention. This crucial role will partner and collaborate with other members of the marketing team, as well as the product development and audience insights and analytics to drive subscriber engagement and retention. Responsibilities include: Subscriber Engagement & Retention: Drive strategy and execution of lifecycle marketing to onboard, retain, build loyalty to increase the lifetime value of customers and improve their customer journey (includes building a customer segmentation framework, and enhancing subscription products). Read more.
Senior Customer Engagement Manager
Tableau Software
Seattle, WA
The Senior Customer Engagement Manager is a critical role on our Customer Strategy and Programs team, and a significant contributor to drive overall customer engagement and
lifecycle program strategy and end to end customer experience. This role will lead
program collaboration across all departments in Marketing, Customer Success and
Sales. Tasks include: Sets goals, budget and the go-to-market strategy for customer engagement programs, builds and drives the program execution strategy and plan, works with cross-functional stakeholders and marketing operations to define the end-to-end customer experience across email, digital, in-person and web experience. Read more.
Director, Brand Partnerships
Boxy Charm
Pembroke Pines, FL
As Boxy Charm's Director of Brand Partnerships you will be responsible for building and maintaining relationships with select beauty brands to acquire the best products for our Charmers, as well as manage and lead a team. A successful Director is highly creative and knows what's trending, organized with the innate ability to be agile in an ever-changing environment, and possess killer negotiating skills to get the best products for our charmers and cost for the company. You should have strong relationships with beauty brands and continue building upon those. Equally as important, the director can attract and recruit top talent, motivate and coach the team, delegate effectively, and manage performance. Read more.