In his first earnings report since becoming Amazon CEO, Andy Jassy reported net sales of $113.1 billion for the company's second quarter of 2021. This represents a 27% increase compared to net sales of $88.9 billion in the second quarter of last year, at the height of the pandemic. The company also reported net income of $7.8 billion, or $15.12 per diluted share, compared to $5.2 billion, or $10.30 per diluted share, in the same period last year.
"Over the past 18 months, our consumer business has been called on to deliver an unprecedented number of items, including PPE, food, and other products that helped communities around the world cope with the difficult circumstances of the pandemic," Jassy said. "At the same time, AWS has helped so many businesses and governments maintain business continuity, and we've seen AWS growth reaccelerate as more companies bring forward plans to transform their businesses and move to the cloud."
Jassy was previously the head of Amazon Web Services (AWS).
Quarterly highlights
Other financial highlights for the quarter include the following:
Subscription revenue, including Prime membership revenue, was $7.9 billion, a 32% increase, according to Deadline.
The highest percentage of Amazon's net sales came from North America during Q2. Net sales in North America were $67.6 billion (59.8%), international net sales were $30.7 billion (27.1%), and AWS net sales were $14.8 billion (13.1%).
As of June 30, 2021, the company had 522 million common shares outstanding plus shares underlying stock-based awards, compared to 517 million a year ago.
Operating income increased to $7.7 billion, compared to $5.8 billion in the second quarter of 2020.
At the end of the second quarter, Amazon reported $37.8 billion in cash, cash equivalents and restricted cash, compared to $27.5 billion at the beginning of the second quarter.
Operational highlights for the second quarter include:
In May, Amazon announced its plans to buy MGM for $8.45 billion, which would add 4,000 films and 17,000 TV shows to the Prime Video catalog and give Amazon 50% ownership in the Bond franchise.
Amazon partnered with the National Safety Council to identify new ways to prevent musculoskeletal disorders. Amazon plans to invest over $300 million in safety projects this yar.
Amazon is creating more than 10,000 new jobs in the U.K. and investing £10 million over a three-year period to train up to 5,000 employees in new skills.
Amazon has hired more than 25,000 U.S. veterans and military spouses this year. The company plans to hire 100,000 more by 2024.
The company launched a "returnship" program to help 1,000 corporate professionals outside of Amazon return to work after being out of work for an extended period of time.
Amazon launched a Black Business Accelerator program, committing $150 million over a four-year period to help Black business owners and entrepreneurs succeed as third-party sellers on the Amazon platform.
In the two weeks prior to Prime Day (June 21-22, 2021), customers spent $1.9 billion on products from third-party sellers during the "Spend $10, Get $10" promotion.
Amazon opened a Disaster Relief Hub in an Atlanta fulfillment center to prepare the company to support relief efforts for natural disasters in the U.S., the Caribbean and Central America. The hub will store over 500,000 Amazon-donated supplies that are ready for rapid deployment as needed.
The company announced 14 new renewable energy projects in Canada, Finland, Spain and the U.S.
Business Prime serves more than 1 million business customers around the world, including Chevron, City and the state of Utah.
Amazon received 20 Emmy nominations for Amazon Originals including The Boys, The Underground Railroad, Uncle Frank and Sylvie's Love.
Amazon announced streaming deals with sports leagues including the NFL and Thursday Night Football.
Peacock is now available on Fire TV and Fire tablets.
There are more than 900,000 developers, brands and device makers working with Alexa.
AWS is working with Swisscom, Bell Canada, Ferrari S.p.A. and the NHL.
AWS and Salesforce have expanded their global partnership.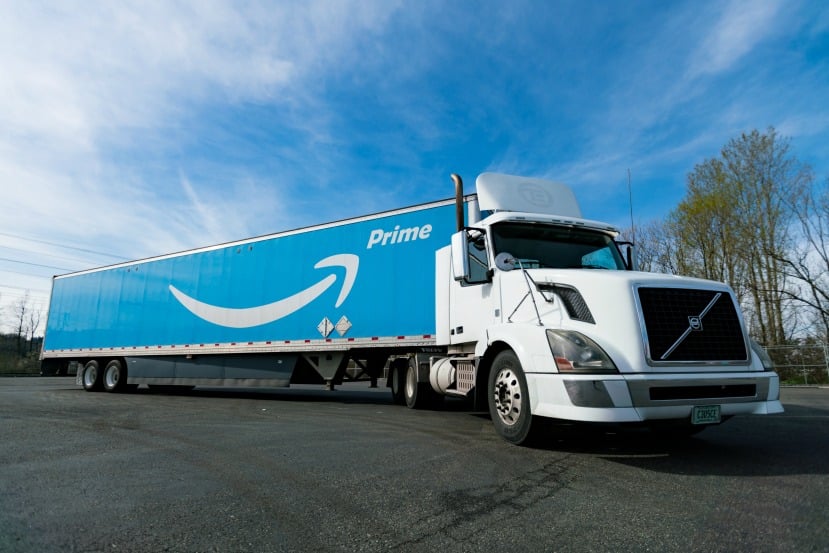 Guidance for the third quarter
Amazon provided the following guidance for the third quarter of 2021:
Net sales are estimated to be between $106.0 billion and $112.0 billion, representing growth between 10% and 16% year-over-year
Operating income is estimated to be between $2.5 billion and $6.0 billion, compared to $6.2 billion in the third quarter. This assumes $1.0 billion in costs related to COVID-19.
Insider Take
Though the pandemic has slowed in recent months, Amazon continues to provide essential products and services to businesses and consumers. As mentioned in the earnings release, AWS helped retain business continuity, as many companies transitioned to a work-from-home or hybrid environment during the pandemic. Eighteen months later, we are still in the midst of a pandemic and Amazon's net sales continue to grow in the double digits. Jassy is now at the helm, with Bezos nearby, and we expect the company will continue its strong growth through the end of the year. Amazon may have some antitrust issues in Europe and the U.S. to deal with along with the way, but with quarterly net income in the billions, any fines or penalties are unlikely to have a significant impact on the company's bottom line. They may, however, require a change in business practices.