A month after reporting slowing revenue growth and subscriber losses, Netflix announced they are cutting about 150 staff, mostly from the U.S., to cut costs, says Variety. The subscription video-on-demand company will also eliminate around 70 part-time jobs in the animation studio along with freelance positions in social media and publishing. These cuts are in addition to the 25 or so people eliminated from Netflix's global marketing team, Variety reports.
"As we explained on earnings, our slowing revenue growth means we are also having to slow our cost growth as a company," a Netflix spokesperson said in a statement, according to the Los Angeles Times. "So sadly, we are letting around 150 employees go today, mostly U.S.-based. These changes are primarily driven by business needs rather than individual performance, which makes them especially tough as none of us want to say goodbye to such great colleagues. We're working hard to support them through this very difficult transition."
In December, Netflix had about 11,300 full-time employees. The new cuts represent about 1% of Netflix's global workforce and about 2% of the U.S. workforce. The LA Times reports that some of the layoffs will occur in recruiting, communications, animation, and freelance roles in the social media and publishing group.
"A number of agency contractors have also been impacted by the news announced this morning," the company said in a statement. "We are grateful for their contributions to Netflix."
According to Protocol, at least 40 people who cut by Netflix are from marginalized backgrounds. Netflix did not confirm that figure, but they said that representation of women and people of color remained the same.
Other notable layoffs
Netflix is not the only technology company laying off staffers. Last week, Crunchbase published a list of layoffs in the technology sector, including several payments and subscription companies:
Klarna (payments)
PayPal (payments)
Outside Inc. (subscription)
Noom (subscription)
Peloton (subscription)
GoPuff (subscription)
ClickUp (subscription)
There is no one-size-fits-all answer as to why the companies are trimming their headcount. Some are rightsizing after staffing up to meet greater demand during the pandemic. Other factors include the need to reduce expenses, inflation, rising interest rates, global and political issues impacting their businesses, and a volatile stock market impacting the value of public companies.
The future of Netflix
Many media outlets and Wall Street analysts report that Netflix is in trouble, referring to their dramatic dip in stock value after their first-quarter earnings report and the loss of 200,000 subscribers during the first quarter. Netflix says that they were expecting slowed growth, but there were many factors beyond their control that caused the subscriber losses including inflation, the war in Ukraine, discontinuing service in Russia, and continued uncertainty around COVID. They anticipate the loss of another 2 million subscribers in the second quarter. Meanwhile, other streaming services like Disney+ are reporting growth in revenue and subscribers. Netflix currently has 222 million subscribers, compared to 137.7 subscribers to Disney+, including Disney+ Hotstar.
The future of Netflix lies in the company's ability to adapt to changing circumstances. Cutting costs is one way to do that. Adding livestreaming and ad-supported tiers are two other ways Netflix can attract and retain subscribers while also calming the concerns of investors, some of whom are suing Netflix for subscriber losses.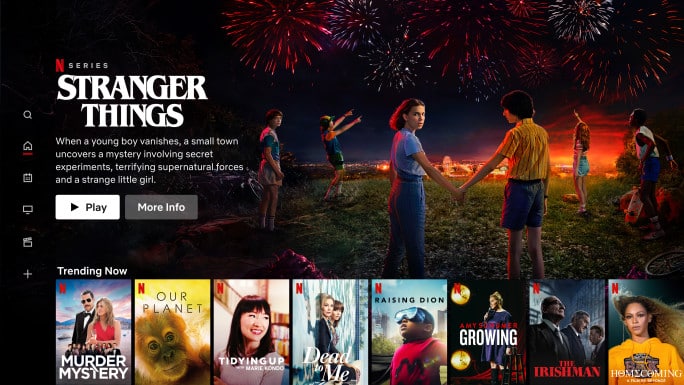 Insider Take
Netflix is the largest streaming service by subscriber count, and their revenue continues to grow, though at a slower rate. The streaming giant continue to have high penetration in the markets they serve, and as of June 2021, Netflix was considered by 41% of those surveyed to be the most indispensable SVOD platform in the U.S. They were also home to the top nine leading original TV series on SVOD services in the U.S. last year, by minutes streamed. Netflix has seen some leveling off in subscriber totals, and they going through some growing pains, but we believe Netflix will turn things around. Unfortunately, that means job losses for now.