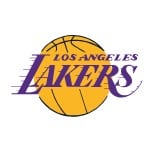 In a move that sports enthusiasts and cord-cutters in Southern California will love, the Los Angeles Lakers have teamed up with Spectrum SportsNet to unveil Spectrum SportsNet+ – a direct-to-consumer (DTC) subscription streaming service that offers a treasure trove of Lakers content, live game coverage, and exclusive behind-the-scenes access. 
With this, Spectrum SportsNet+ joins the ranks of other NBA teams like the Utah Jazz and the Phoenix Suns, who have ventured into the DTC streaming space this year. As streaming offerings gain prominence, the Lakers' latest service not only widens its fan base but also paves the way for a potentially different media landscape in the post-contract era.
Spectrum SportsNet+ Overview:



Live Lakers Games and Beyond: Spectrum SportsNet+ promises fans a 24/7 feast of Spectrum SportsNet programming, featuring not only live Lakers games but also exclusive behind-the-scenes content, interviews, and analysis. From catching the pregame excitement to in-depth postgame insights, this service provides Lakers aficionados with an unprecedented view of their favorite team.
Accessibility and Flexibility: The service is not limited to traditional cable subscribers. Starting at a cost of $19.99 per month or a yearly fee of $179.99, fans in Southern California, Hawaii, and Southern Nevada can enjoy Spectrum SportsNet+ without the need for a pay-TV bundle. Existing Spectrum, DirecTV, and Cox pay TV customers with access to Spectrum SportsNet programming can access Spectrum SportsNet+ through the Spectrum SportsNet app at no additional cost, adding extra convenience and affordability.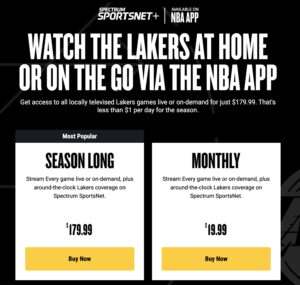 Multi-Device Support: Spectrum SportsNet+ supports a wide range of devices, including iPhone, iPad, Roku, Android mobile, Android TV, Amazon Fire, Hisense, PlayStation, and Xbox. The service is designed for Lakers fans on the move, allowing them to enjoy Lakers action on their preferred devices.
With Spectrum SportsNet+, Lakers enthusiasts can now witness the Purple and Gold in action from the convenience of their chosen devices. 


INSIDER TAKE
The launch of Spectrum SportsNet+ by the Los Angeles Lakers aligns with broader trends in the sports and media industry, including:
1. Response to Changing Viewer Habits: The introduction of Spectrum SportsNet+ reflects a response to the changing habits of sports viewers. Traditional cable subscriptions are on the decline, especially among younger and more diverse audiences. The Lakers are adapting to these shifts by providing a streaming service that offers flexibility and accessibility.
2. Direct-to-Consumer (DTC) Trend: The Lakers are part of a growing trend among professional sports teams and leagues, which are increasingly launching their own DTC streaming services. This allows them to establish a direct connection with fans and provide exclusive content. It also reduces their dependence on traditional broadcasters.
3. Enhanced Fan Engagement: Spectrum SportsNet+ goes beyond simply broadcasting games. It offers fans an immersive experience, including behind-the-scenes content, interviews, and post-game analysis. This approach enhances fan engagement and provides additional value to subscribers beyond what traditional TV broadcasts can offer.
4. Geographical Expansion: By offering the streaming service to fans in Southern California, Hawaii, and Southern Nevada, the Lakers are expanding their geographical reach. This can help them connect with fans who were previously unable or unwilling to subscribe to expensive cable bundles.
5. Monetizing Content: The Lakers are capitalizing on their brand and content by monetizing it directly through Spectrum SportsNet+. This could provide a new revenue stream for the team, potentially reducing their reliance on traditional broadcast rights.
6. Competitive Advantage: Launching Spectrum SportsNet+ puts the Lakers in a favorable position compared to other NBA teams and sports organizations that have yet to introduce DTC streaming services. It could give them a competitive advantage in attracting and retaining fans, especially younger and more diverse audiences.
7. Adapting to Future Media Landscape:  The sports media landscape is evolving, with the current contract for broadcast rights set to expire. By embracing streaming services, teams like the Lakers are preparing for a potentially different media landscape, one that caters to evolving viewer preferences.
Spectrum SportsNet+ by the Los Angeles Lakers represents a pivot toward a more direct and flexible approach to engaging with fans. By offering exclusive Lakers content via streaming, they are addressing the changing dynamics of the sports viewing landscape and ensuring they remain relevant and accessible in the evolving media environment. This move aligns with broader trends in the sports industry as teams and leagues seek to redefine how fans experience and consume sports content.