Music, podcasts and journalism all made this week's edition of Five on Friday. Apple Music announces that it will bring lossless audio to its entire catalog, and the IAB predicts that U.S. podcast ad revenue will grow to $2 billion in 2023. Also, the Knight Foundation commits $3 million to help local news use artificial intelligence, TikTok launches #FactCheckYourFeed to educate users on media literacy, and YouTube will invest $7 million to support independent journalists and digital-first newsrooms.
Apple Music Brings Lossless Audio and Dolby Atmos to Apple Music
"The next generation of sound on Apple Music is coming to subscribers June 2021 at no additional cost," says Apple when they announced the addition of Spatial Audio with support for Dolby Atmos.
As Apple explains, artists can now create "immersive audio experiences for their fans with true multidimensional sound and clarity." In addition, Apple Music subscribers will be able to listen to over 75 million songs in Lossless Audio, as the music was originally created. Through the use of ALAC (Apple Lossless Audio Codec), Apple is able to preserve entire audio files, so music will be studio quality.
"Apple Music is making its biggest advancement ever in sound quality," said Oliver Schusser, Apple's vice president of Apple Music and Beats in the company's May 17 announcement. "Listening to a song in Dolby Atmos is like magic. The music comes from all around you and sounds incredible. Now we are bringing this truly innovative and immersive experience to our listeners with music from their favorite artists like J Balvin, Gustavo Dudamel, Ariana Grande, Maroon 5, Kacey Musgraves, The Weeknd, and so many more. Subscribers will also be able to listen to their music in the highest audio quality with Lossless Audio. Apple Music as we know it is about to change forever."
When the new experience launches in June, subscribers can experience thousands of songs across genres in Spatial Audio. Apple Music will expand that catalog as it works with artists and music labels to add new music specifically created for Spatial Audio.
"Today marks the introduction of Dolby Atmos on Apple Music — a new music experience that is transforming how music is created by artists and enjoyed by their fans," said Kevin Yeaman, Dolby Laboratories' president and CEO. "We are working with Apple Music to make Dolby Atmos widely available to all musicians and anyone who loves music."
To access the new sound quality options, Apple Music subscribers need to have the latest version of Apple Music and can update their settings (settings/music/audio quality) to get access the Lossless Audio catalog.
IAB Estimates U.S. Podcast Ad Revenue Will Grow to $2 Billion in 2023
A new study commissioned by the Interactive Advertising Bureau (IAB) reveals that podcast ad revenue grew in the fourth quarter of 2020 to $842 million, a 19% increase year-over-year. Podcast advertising spend is expected to grow to $1 billion by the end of this year and to double in two years to $2 billion by 2023. IAB believes this increase in podcast ad revenue and spending will continue as podcasts and podcast platforms continue to grow in popularity and usage.
"Podcasting will grow in the next two years by leaps and bounds," said Eric John, Vice President, IAB Media Center. "Podcast listeners have shown that—even when working from home—podcasts are a preferred medium. Advertisers are benefiting from new technologies developed to serve these marketplaces, to make podcast advertising more dynamic and measurable than ever before."
The messaging and format flexibility afforded by podcast advertising and ad platforms make this an easy, advertiser-friendly product to use. The study prepared to PricewaterhouseCoopers also revealed the following highlights:
Mid-roll spot placements account for 76% of revenue.
Half of podcast ads were longer than 30 seconds, providing more opportunities for creative storytelling.
News remains the top genre for podcast advertisers with 22% market share.
Direct-to-consumer brands are the top advertiser category by market share at 19%. Pharmaceuticals doubled in market share (9%) year-over-year.
"The big takeaway from consumer behavior pre, during, and post pandemic is that podcasting has tremendous growth ahead. Consumers love listening and will integrate it into their lives wherever it fits. Advertisers love the flexibility to adjust their messaging on the fly. And most importantly, brands are continuing to shift to podcasting simply because it works: when they run an ad, the cash register rings," said John.
Knight Foundation Gives $3 Million to Help Local News to Use AI
The Knight Foundation has committed $3 million to help local news organizations in using artificial intelligence in newsrooms and business operations. In larger organizations, AI is being used to increase subscriptions based on data, serve more relevant content to readers, and automate some news production to cut costs. To date, however, use of AI has been primarily limited to large news organizations.
"Artificial intelligence (AI) is a force we can't afford to ignore. In both good and bad ways, it's everywhere — and it's time to make sure that local news organizations are capitalizing on what's become a ubiquitous technology in the industry," said Paul Cheung in a May 12 blog post.
To start the initiative, the Knight Foundation is funding four projects:
The Associated Press will receive $750,000 "to develop an industry-wide benchmark for AI readiness across editorial and business lines." In collaboration with Northwestern University, AP will create a training and development program for at least 50 local news organizations to raise awareness of the power of AI and how it can support news production, distribution and business intelligence.
Brown Institute of Columbia will receive $500,000 to develop new audience revenue strategies powered by AI.
NYC Media Lab will receive $600,000 to develop and manage a digital platform on AI in journalism with resources, information and new knowledge in the field.
Partnership on AI will receive $600,000 to research major ethical challenges journalists and platforms face using AI across the news lifecycle.
Learn more about the AI initiative at KnightFoundation.org.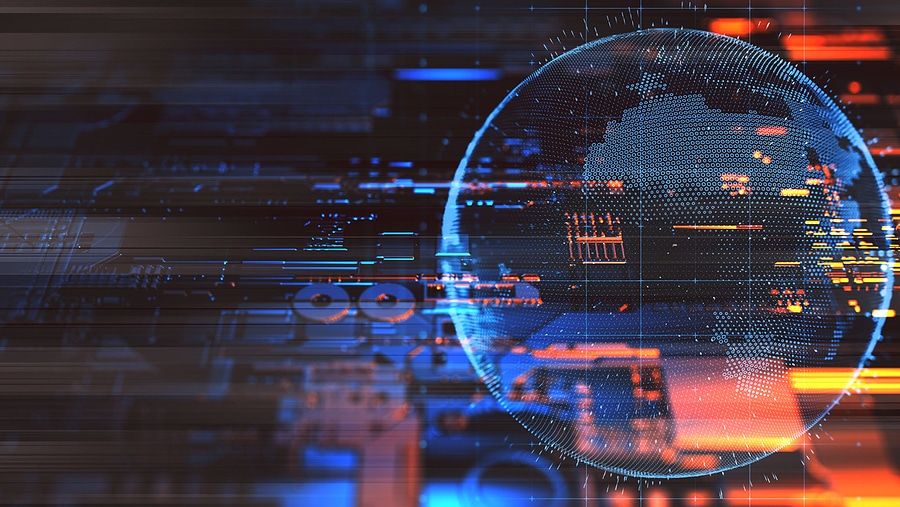 TikTok Launches #FactCheckYourFeed to Educate Users on Media Literacy
What comes to mind when you think of social media platform TikTok? The funny videos, cool dance moves or boundless creativity? I think of the guy riding his skateboard to work while drinking Ocean Spray cranberry juice. TikTok wants to be more than that, so last summer they launched #LearnOnTikTok. That initiative is expanding to educate people on how to fact check their feeds. In other words, don't believe everything you read. TikTok wants people to think critically and learn how to separate fact from fiction when it comes to news.
"At TikTok, we take the responsibility to help educate our users seriously, which means making sure that everyone has access to good, accurate information whenever they need it. To achieve this, it's important that our users are able to correctly identify what they are watching and to know if they are being given potentially inaccurate or harmful information," says TikTok in a May 12 blog post.
"In a time when it's more important than ever that we can trust and engage with what we're watching online, our ambition is for #FactCheckYourFeed to encourage our community to dig a little deeper and think a little wider. Developing these important skills will not only help people while online, but in their everyday lives," TikTok added.
Some of the topics to be discussed include looking at news headlines with a critical eye; the 5 Ws – Who? What? Where? When? Why?; listening to different perspectives to help us examine our own beliefs and points of view; and how to balance our "news diet" with contributions from multiple sources.
YouTube Spends $7 Million to Support Independent Journalists and Digital-First Newsrooms
YouTube plans to spend $7 million to help journalists find and grow audiences on the video platform, reports Axios. Different from the Google News Initiative, this program will have two components, both year-long programs. Tim Katz, head of news partnerships at YouTube, told Axios that they are investing in these journalism initiatives because their users want more video content from "authoritative journalists and outlets."
The first program is the Creator Program for Independent Journalists. The goal of this program is to help independent journalists who want to start their own YouTube channels. YouTube will provide grants up to $50,000 for 40 to 60 journalists worldwide. The funding will cover video production training and assistance with entrepreneurial business development.
The second program is the Sustainability Lab for Digital-First Newsrooms. This program will provide grants of up to $200,000 to 20 to 30 digital-first newsrooms in developing sustainable business models. The program will connect these newsrooms with experts to help them learn best practices of video journalism.
Three years ago, YouTube pledged $25 million in a similar program to support sustainable news from a video perspective. The money was allocated in three separate categories:
Expertise – Working with news organizations who would help YouTube develop new product features, improve the news experience on YouTube and tackle issues
Innovation Funding – Providing funding in 20 global markets to support news organizations in creating sustainable video news including building capabilities, training staff on video best practices, enhancing video production facilities, and developing formats optimized for online video
Support – Expanding the team that supports news publishers through training, best practices, audience development, platform usage and technical integrations