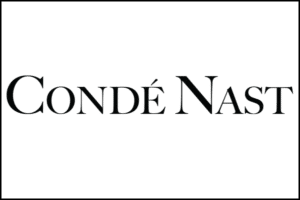 Condé Nast is making significant workforce cuts by laying off approximately 5% of its employees, amounting to roughly 270 people. This decision comes as the company reevaluates its direction and undergoes a transformation in response to the changing landscape of the media industry.
Per Conde' Nast, it was founded in 1909 by publisher Condé Montrose Nast, after his purchase of a weekly society gazette from New York called Vogue. Condé Nast has since grown across the globe with a footprint of more than 1 billion consumers in 32 markets through print, digital, video, and social platforms. Condé Nast is home to some of the world's most iconic brands, including Vogue, The New Yorker, GQ, Vanity Fair, Wired, Architectural Digest (AD) and Condé Nast Traveler.  Conde Nast achieved revenue of $1.7B in 2022.
The Cuts and Their Motivation: 
The decision to downsize reflects the publisher's strategic realignment. Condé Nast has reevaluated its investments in Condé Nast Entertainment, a division primarily focused on creating movies, TV shows, and digital videos. This shift has forced the company to cut back on its workforce, particularly in digital video production.
Staff Reduction: Condé Nast is reducing its workforce by about 5%, impacting approximately 270 employees. These layoffs will be implemented over the next few months.


Digital Ad Market Challenges: One of the key drivers behind these workforce reductions is the strain on the digital advertising market.


PROJECTED MEDIA AD REVENUE (Billions)
Source: Statista, August 2023






AVERAGE MEDIA AD SPENDING PER READER
Source: Statista, August 2023




Long-Form Video to Short-Form Video: Another key driver is evolving audience behavior, characterized by a preference for short-form video content on platforms like TikTok and YouTube Shorts. According to Hubspot, 75% of viewers watch short-form video content on their mobile devices with 83% of marketers suggesting videos should be under 60 seconds. 

While these formats have gained significant viewership, finding successful monetization models remains a challenge for both publishers and video creators. These changing dynamics of advertising and content consumption have posed financial challenges for Condé Nast.
Forward Focus on Subscriptions and E-commerce:
Condé Nast's leadership, including CEO Roger Lynch, has recognized the need for a strategic overhaul. The company is pivoting towards revenue streams like subscriptions and e-commerce to ensure its profitability.
In recent years, Condé Nast has seen growth in its subscription base and a remarkable 44% expansion in e-commerce revenue primarily achieved through an affiliate model (meaning it makes money when consumers click on links and purchase products featured in its content.)
The company has ambitious plans to double its consumer revenue over the next five years, focusing on subscriptions, e-commerce, and other income streams.
INSIDER TAKE
Condé Nast's strategic shift and layoffs indicate the broader trends and challenges facing the media and publishing industry. The declining fortunes of the digital ad market shifts in audience preferences, and changing viewer habits have continued to disrupt traditional revenue models. 
To be fair, publishers have been reacting to market and technology shifts for decades, and those brands that are still thriving need to react quickly to an ever-evolving landscape. Condé Nast has shifted from pure magazine publishing and then digital magazine publishing to streaming, audio, and more across 32 markets leveraging distribution platforms such as Twitter/X, Instagram, Facebook, SnapChat, TikTok, LinkedIn,  YouTube, WeChat, and Viber internationally. The media company also has a strong presence on Connected TV platforms such as Sling, Amazon Fire, Tubi and Roku and across audio platforms such as Spotify, Apple Podcasts, Pocketcast and Google Play.
Conde' Nast has not stood still and has invested in its brands to connect with its consumers in ways they are consuming media at the moment. But that is not enough when relying on advertising revenue through these platforms. And it's also not enough when these distribution platforms they are relying on, are quickly evolving themselves.
To navigate these changes, Condé Nast is tapping into the growing trends of digital subscriptions and e-commerce. These changes underscore the importance of adaptability and the need for publishers to redefine their strategies in the ever-evolving landscape of media consumption.
Condé Nast's journey to reposition itself as a modern media entity reflects the resilience and innovation required for publishers to thrive in a changing world. With the challenging media landscape, the pivot towards new income sources is a crucial step in securing a sustainable future for iconic publications like The New Yorker, Vogue, and Vanity Fair. Will it be enough?