Revenue recovery, rising prices and content strategy are among this week's hot topics. Recurly reports impressive 2022 results, Apple launches AI-narrated audio books, and fuboTV raises prices after announcing they were losing some big channels. Also, Urban Plates slashes their prices, and Netflix tries a new content strategy – adding fitness content – just in time to help with those New Year's resolutions.
Recurly recovers close to $1B in subscription revenue in 2022
On Wednesday, Recurly, a direct-to-consumer subscription management and recurring billing platform, announced key results for 2022. Last year, Recurly helped their subscription customers achieve nearly $1 billion in revenue recovery. That's a 21.9% increase over 2021. The company processes payments for more than 50 million active monthly subscribers. This equates to over $1 billion in payments every month for customers like TIME, Sling, Twitch, Rocksbox, FabFitFun, Loot Crate, SHOWTIME and Paramount+.
Equally impressive is the company's overall churn rate for Recurly customers – 6.9% with involuntary churn at 2.2%. Recurly saved 14.8 million subscriptions for their customers last year, representing 76.4% of at-risk subscribers. Some of this is due to new features released last summer that include both proactive and reactive tools and enhanced data visualization tools to help subscription companies better understand their subscriber data and behavior.
In a January 11 news release, Dan Burkhart, CEO and co-founder of Recurly, said, "The most successful subscription brands understand that expanding one's customer base is only one core facet of growth. But fostering long-term customer relationships—and nurturing those relationships—is just as important, and arguably, more challenging to do. Combining enhanced machine learning with a decade-plus of experience in subscription payments and billing, we've given our customers the tools they need to effectively reduce involuntary churn and save subscriptions, saving dollars and subscribers at the same time."
On the company website, Stephen Comstock, CIO for Paramount+, commented on their relationship with Recurly. They've been a customer since 2015.
"Together, we can provide the best subscriber experience possible. Recurly understands that preparation is key and has delivered successfully," Comstock said. "By unifying on a single subscription platform, we were able to become more efficient by creating a community of subject matter experts within the division."
Copyright © 2023 Authority Media Network, LLC. All rights reserved. Reproduction without permission is prohibited.
Apple launches AI-narrated audiobooks
Apple Books is making quiet moves in the audio space, hoping they can step up against competitors like Spotify and Audible. They recently launched AI-narrated audiobooks, hoping to make audiobooks "more accessible to all," according to The Verge. Apple Books is not currently a subscription product, like Spotify and Audible. Instead, consumers buy the books they want to read/hear. This model could potentially change with Apple's reorganization of the Services division.
The new feature hopes to reduce the cost and complexity of releasing an audiobook. In the process of creating one, an author either narrates their own creation, or they hire someone to narrate the author's book. It can take multiple weeks to record an audiobook, and the process often comes with a hefty price tag to the publisher.
With the move to digital narration, Apple is hoping to help smaller publishers and authors put out an audiobook at a lower cost to all involved, from author to reader. The program is for independent authors, who must sign up with partner publishing companies Draft2Digital or Ingram CoreSource to get their book narrated, TechCrunch reported.
Currently, Apple has opened submissions for romance and fiction genres, and they are working to kick off the nonfiction and self-development narration program. However, they don't have solid dates for when those will roll out. Apple sampled four voices in their web announcement, Madison and Jackson for the romance category, as well as Helena and Mitchell for nonfiction.
Apple says these will be easier to produce and deliver via their preferred partners. Titles will be distributed solely via Apple Books, but public and academic libraries will also have access, should an author select that option. Publishers and authors will retain the rights to the audiobook, and they are not restricted from creating another version of the audiobook elsewhere.
Ingram CoreSource broke down the process for interested authors: They must select their title, which must be available on Apple Books to qualify, as well as the author who owns audio rights. After qualifying, the author must select their preferred voice, choose cover art, add a description, and select a release date. The turnaround time for narration is between one to two months.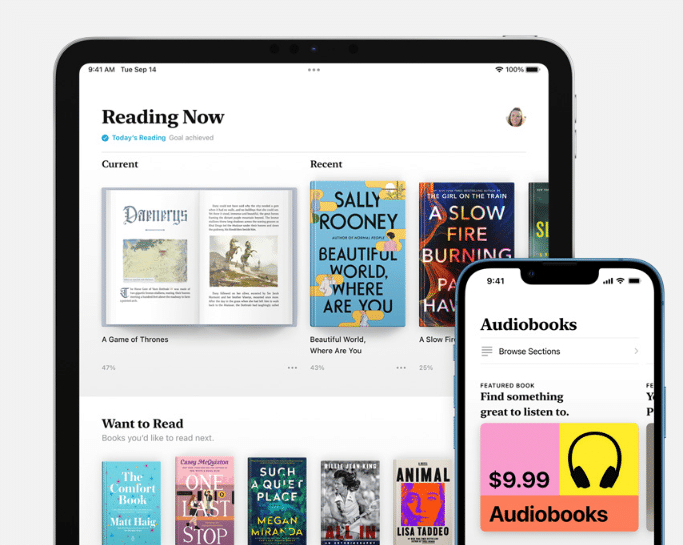 fuboTV raises price
fuboTV just announced a price increase, a change that comes just a week after announcing they would be losing some larger channels. fuboTV's base price now starts at $75 per month, which allows for a base package of general entertainment, news, sports and lifestyle. The new price point is a $5 increase, The Desk shared. fuboTV's Elite plan will also increase $5 a month to $85. This plan gives viewers more channel options. The change will most immediately affect new customers that sign up for fuboTV, but current customers will notice the increase February 6.
The biggest change that subscribers will notice is that fuboTV has eliminated their fuboTV Ultimate plan, which gave viewers access to over 100 channels of content, as well as Showtime and a sports add-on package. In its place will be the Premier tier, which will cost $95 per month, and sports are now an add-on option.
If a user wants to add sports, they now must pay $11 per month for Sports Plus. However, if a user has two or more channels, they must pay $14 per month, The Desk reported. fuboTV has previously shared that their subscriber base is "almost 100% comprised of sports fans," according to Fierce Video. To date, they have had close to 50,000 sporting events on their platform, making it a sports-first platform.
AMC Channels has also recently vanished from fuboTV, having left December 31. Users that have programs from AMC saved on their DVRs will not lose that data for the time being. However, in the change, no one will receive refunds or credits for the lost channels, The Desk explained. In a statement, AMC Networks shared that they were unable to reach an agreement with FuboTV.
Last April, fuboTV removed its Starter Plan for new subscribers. That plan started at $69.99. Subscribers to the Starter Plan were bumped up to the more expensive Pro plan starting in May.
"It is always our mission to provide you with a leading package of premium sports, news, and entertainment content, plus innovative product features, while providing value and keeping costs low for our subscribers," said fuboTV in a March 14, 2022 email to customers. "In the spirit of that mission, we no longer offer your current plan and will be migrating you to our value-packed Fubo Pro plan."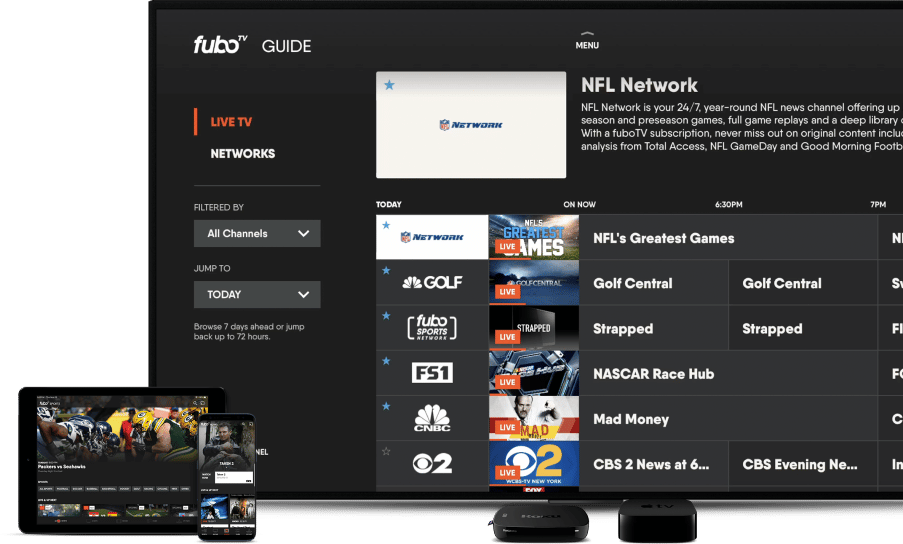 Urban Plates slashes subscription price in half
Urban Plates is trying to batten down the hatches when it comes to inflation and stay strong for their subscribers. They recently announced an update to their subscription service Plate Pass, a monthly subscription to help diners save money, but also keep them coming in the door.
Plate Pass previously cost $10 per month, and the price has been slashed in half. The updated service now costs $5 per month, Fast Casual said. The service is available exclusively on the Urban Plates app or website. Purchases made with a cashier or register, online or app purchases for either dine-in or takeout are eligible for 20% savings. All Plate Passes are eligible for purchases at all Urban Plates locations.
Copyright © 2023 Authority Media Network, LLC. All rights reserved. Reproduction without permission is prohibited.
All items on the main menu, including alcoholic beverages, are eligible for savings. This can help subscribers save 20% on an entire check, for up to 15 people. Urban Plates says if you buy more than two items per month, you're saving money with the service, and recouping your initial cost.
"People are making tough choices and we want to make Urban Plates an easy choice. Many are cutting back, but we don't want them to feel like they have to cut back on our craveable, wholesome food," Saad Nadhir of Urban Plates said in a press release. "Plate Pass is a partnership with our guests: Urban Plate offers our best possible pricing to members. They get 20% savings, and we can rely on their business and subscription fee, so both sides benefit. It's a win-win collaboration for these challenging economic times."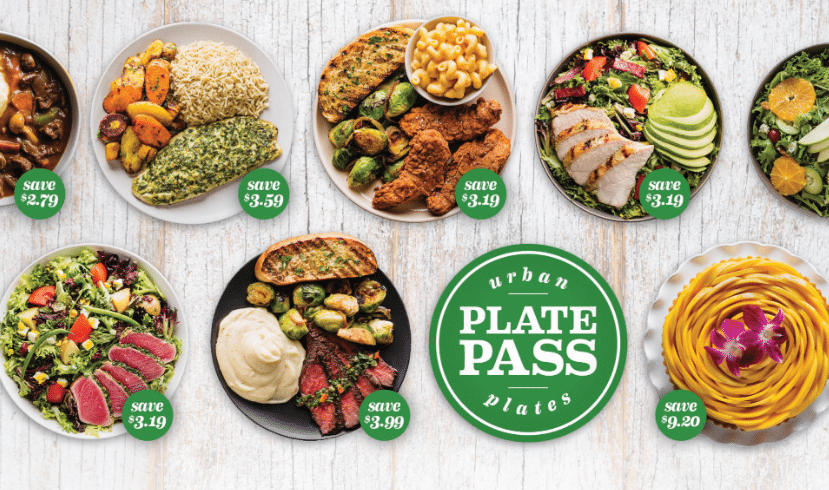 Netflix experiments with fitness content
Netflix is adding a new feature and trying out a different content arena with their latest offering: home fitness. They announced their collaboration with Nike Training Club, and are sharing workouts for all fitness levels, allowing for more home fitness options.
Fitness classes will be launched in two batches. The first launch includes basic fitness, core work, vinyasa yoga, high-intensity training and feel-good fitness. Videos will feature Nike trainers. The first batch launched at the start of the new year, and the second round will come later in 2023. With most options, users do not need any equipment, and many workouts are designed for a home workout space. Workouts will be offered on all of Netflix's subscription plans, and be offered in 10 languages, Variety reported.
Fitness is a smart move for Netflix, looking at the new year. At the start of the year, many people try to make fitness a priority, and with a subscriber base as large as Netflix's, this move could give them a lot of leverage in the home fitness space. If the move goes well, Nike could also be poised to make gains with the Netflix crossover. Nike previously had a subscription for Nike Training Club, but ended the premium model in 2020, letting users access content for free. Moving their content to Netflix could help them monetarily.
Just by numbers alone, this could make Netflix a prime go-to for fitness content and make them one of the leads in workout routines. Peloton recently reported just under 3 million subscribers, a small percentage compared to Netflix's 223 million subscribers, The Hollywood Reporter shared.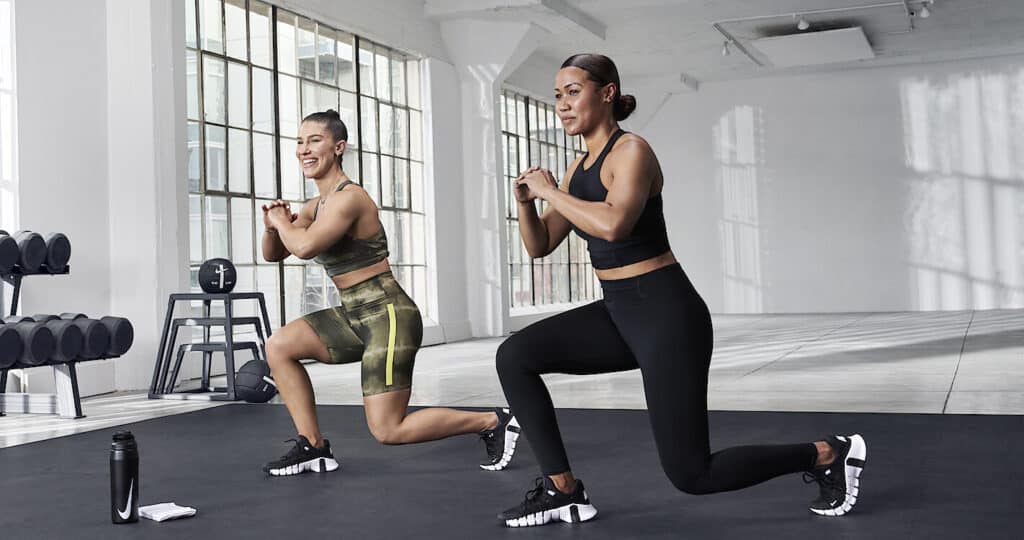 Copyright © 2023 Authority Media Network, LLC. All rights reserved. Reproduction without permission is prohibited.