In this week's edition of Five on Friday, the Federal Trade Commission has ordered Credit Karma to stop telling users they have been pre-approved for offers, and Meta is sunsetting the Facebook gaming tab. On top of that, Snap is expected to make their first round of layoffs since 2018 after revenue fell short of the company's goals, Microsoft found a hack in TikTok's security that leaves users vulnerable, and some Representatives are trying to give more local journalists more leverage.
FTC Orders Credit Karma to Stop "Pre-Approved" Offers
Those utilizing Credit Karma, a popular app for monitoring credit, may come across a different screen when it comes to credit card offers soon. A new order from the Federal Trade Commission has demanded that the credit reporting website asks they halt showing users that they have been pre-approved for credit card offerings.
In a new lawsuit filed from the FTC, the government agency announced that they were taking action against Credit Karma because of their alleged deceptive business practices. The FTC claims that Credit Karma told members they were pre-approved for offers that they had not actually qualified for. When a member logs into the app, they see they have 90% odds or something similar to qualify for a credit card, though they didn't actually qualify. To seek reparations, the FTC has ordered Credit Karma to pay $3 million to send to customers that wasted time applying for these cards.
Credit Karma uses tools that allow them to collect over 2,500 points of data on each consumer. These data points include credit and income information, and that information can be used to send targeted advertisements and recommendations for financial products, like credit cards and personal loans.
The FTC alleges that between February of 2018 and April of 2021, almost one-third of those who were told they qualified for a card did not. Due to the application for the card they were "pre-approved" for, users would get a hard inquiry on their credit report that could damage their credit score in the long run, Vice reported.
"We fundamentally disagree with the FTC's allegations about marketing terms that aren't even in use anymore, but ultimately we reached this agreement to avoid disruption to our mission and maintain our focus on helping our members find the financial products that are right for them," Susannah Wright of Credit Karma said in a press release in response to the allegations.
In their response, Credit Karma said they changed the verbiage of their pre-approved offers as of April 2021, and no longer tell their customers they are pre-approved for an offer. They now tell their customers what their approval odds are, whether they are good, outstanding, or excellent. However, credit card lenders can still pay for their card to be pushed on Credit Karma, according to Credit Karma's about section.  
Credit Karma is free to use, but they tout their app as a membership product. They are paid by their partners if a Credit Karma member gets a product based on a Credit Karma recommendation. Credit Karma boasts they have more than 100 million members.
Facebook sunsets Gaming and Neighborhoods
Facebook Gaming is sunsetting on October 28. Meta has decided they will discontinue Facebook's Gaming app, launched in 2020. The app was used to play games with Facebook friends together, as well as host live streaming for gamers. Live streams will be moving to the primary Facebook app, according to TubeFilter.
"We want to extend our heartfelt thanks to all of you for everything that you've done to build a thriving community for gamers and fans since this app first launched. This was truly a community-led effort to bring new gaming features to Facebook. Despite this news, our mission to connect players, fans and creators with the games they love hasn't changed, and you'll still be able to find your games, streamers and groups when you visit Gaming in the Facebook app," Meta shared in an update on the app.
There is no clear reason that the service is being sunset, according to Gamespot. However, underperformance could be an issue. Meta has had a hard time gaining their share of streaming hours in the game market. Streamlabs reported that Twitch still has the primary market share in total hours watched at a whopping 76.7%, with Meta only at 7.9%. For total hours streamed in Q2, the margin becomes even larger, with Twitch streaming 92.7% of the hours in Q2, and Facebook Gaming with 3.6%.
Meta is also sunsetting their short-lived product Neighborhoods. Neighborhoods was not widely available to most users, despite its launch in Canada in 2020, and a rollout to select communities in the U.S. last year. Neighborhoods will end its test on October 1, and will no longer be accessible after that date, Engadget said. The platform was supposed to be similar to Nextdoor, who updated their app shortly after Facebook put Neighborhoods on the market, TechCrunch reported.
It has been previously reported that Meta has been focusing on Reels and select products in the back half of this year, and they have halted their hiring plans for the year, according to Engadget.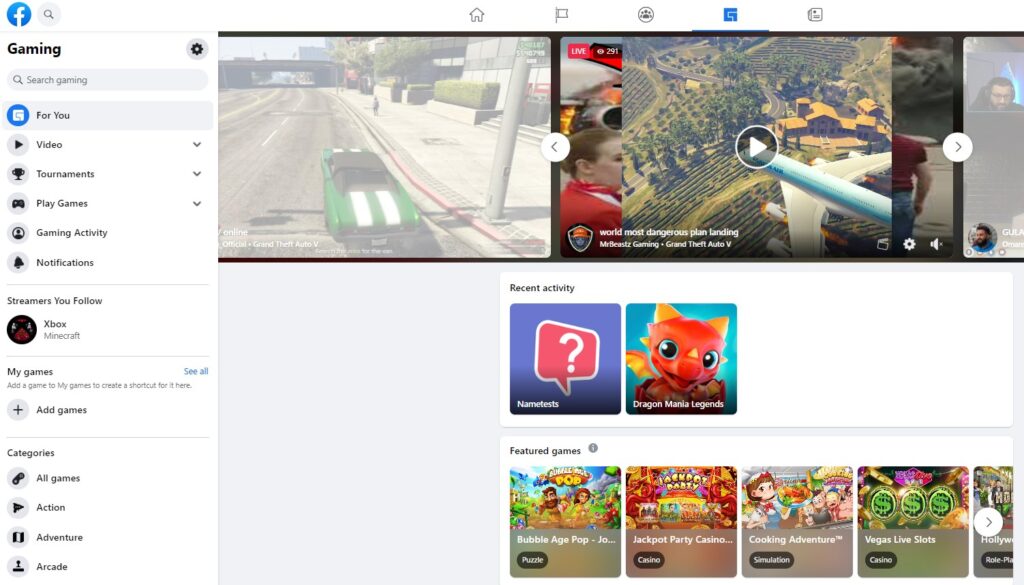 Snap to lay off 20% of team
Snap has had a rough year, and the hits keep coming. In a recent report, CEO Evan Spiegel sent a memo to the Snap team stating that the company would be examining how to allocate resources and funds.
Spiegel posted the memo on the company blog as well, stating that the company's current year-over-year QTD revenue was 8%, well below what they were expecting at the beginning of the year. The company is looking toward the long-term success of Snap and is making needed changes.
For example, while the company has grown significantly since their IPO in 2017, they have to shift spending. Spiegel announced that Snap is restructuring to focus on three strategic priorities: community growth, revenue growth, and augmented reality. If an existing project does not contribute to those priorities directly, it will either be discontinued or be subject to budget cuts.
In addition, Snap also has to reduce the size of their team by 20%, TubeFilter reported. While this memo was made public August 31, The Verge reported that Snap was planning to lay off employees on August 8. The last time Snap did layoffs was 2018, when they were bouncing back from the redesign of their app. However, they have experienced significant user growth since then, with daily users surpassing Twitter.
In May of this year, Snap announced they would only be hiring 500 more people this year, versus the 2,000 they hired the previous year. This was due to revenue being slower than anticipated. At that time, Spiegel also asked managers to review spending to find additional cost savings.
Affected team members in the U.S. will be provided with four months of compensation, as well as financial assistance to enroll in COBRA, so they have until the end of the year to find a suitable job replacement. Internationally, Snap will follow local processes, but hopes to provide similar outcomes.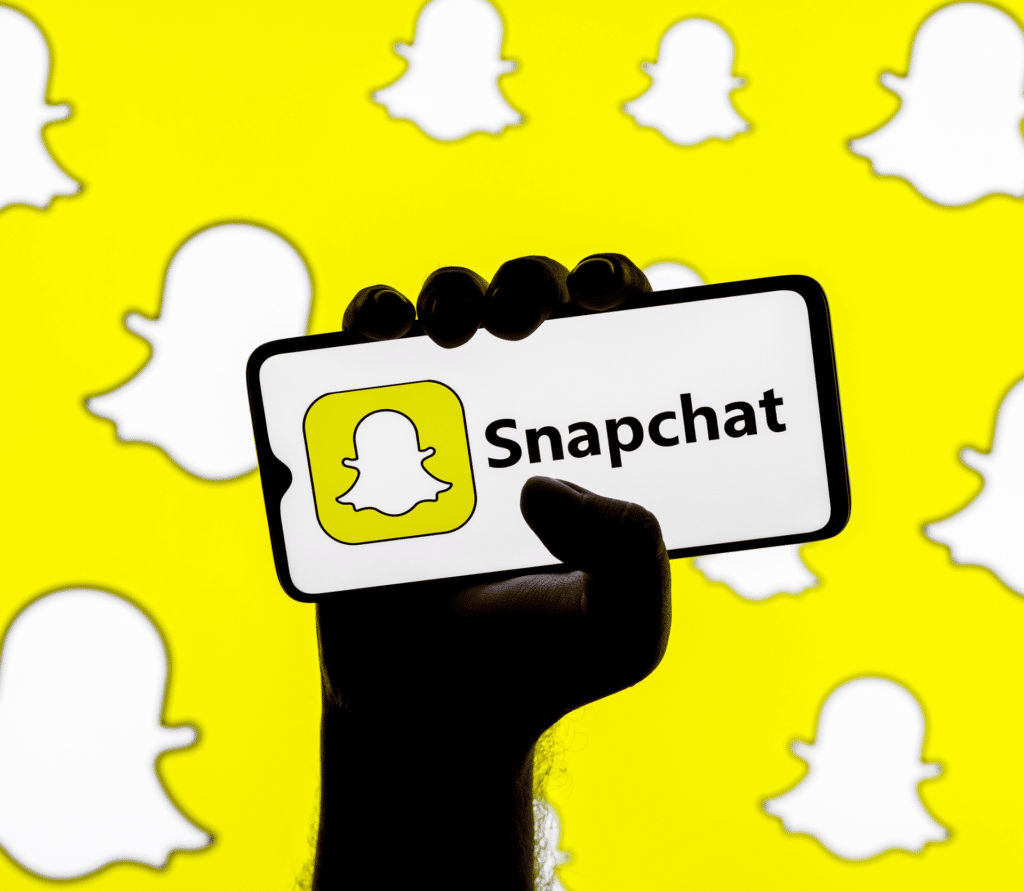 TikTok hack leaves users vulnerable
Cybersecurity sleuths found a surprise in TikTok's coding for Android that has left users vulnerable. This hack could lead to a user's entire account getting taken over in just a single click, according to Microsoft. Microsoft reported the patch has been fixed, and they did not find any evidence of any vulnerabilities being exposed.
"The vulnerability allowed the app's deeplink verification to be bypassed. Attackers could force the app to load an arbitrary URL to the app's WebView, allowing the URL to then access the WebView's attached JavaScript bridges and grant functionality to attackers," Microsoft explained in their blog post.
This vulnerability could have allowed a hacker to change user information or profile settings, as well as making private videos public, sending messages, or even uploading videos, according to Forbes. Additionally, it could also be used to collect sensitive information like passwords or emails, considering this a high vulnerability situation.
The issue was fixed within a month after it was found, however, TikTok or Microsoft did not say how long the vulnerability was around. Researchers said it was found in February, according to Gizmodo. TikTok did not say if anyone had been previously impacted by this exploit, but researchers confirmed it was in both versions of the app for Android: the version available in East Asia, and the version more widely available around the world. Currently, 1.5 billion people have downloaded TikTok onto the Android operating system.
TikTok works with multiple parties to find hacks within their app and has a set of policies for their external partners to follow when reporting vulnerabilities. In addition, they work with HackerOne for other users to find potential vulnerabilities within their app, according to their Support page.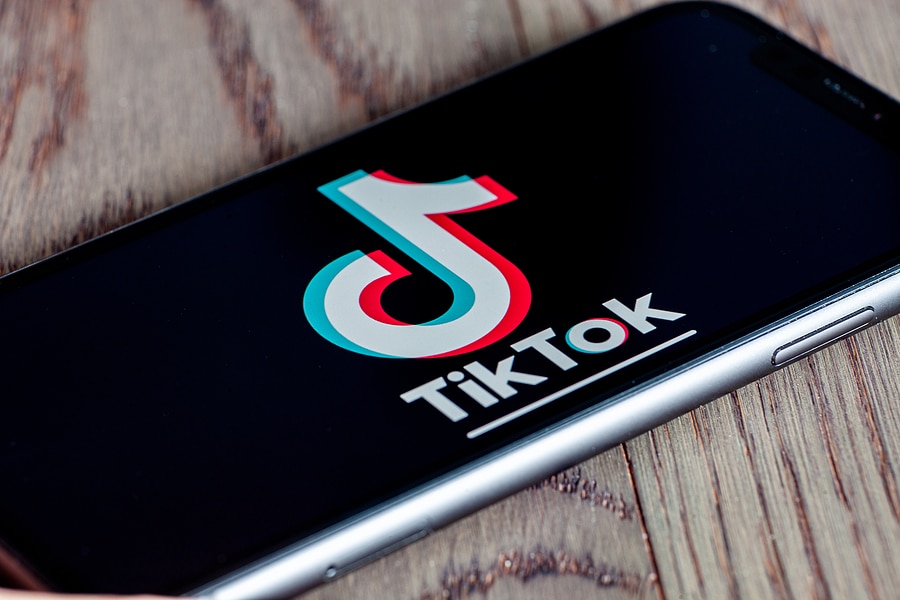 Proposed legislation asks to renegotiate fair rates for news organizations
A new federal proposal for legislation is on the table, the Journalism Competition and Preservation Act of 2021 (JCPA). The purpose of the bill is to renegotiate rates for news organizations. This is an updated version of a similar bill from last year, that did not gain enough traction, Engadget reported.
"Local papers are the heart and soul of journalism, and they break the news that millions of Americans rely on every day. However, tech giants like Facebook and Google are hammering local publications by keeping them from making a profit on Big Tech platforms – and it's killing local journalism. This bill supports the little guy by allowing local news providers to better negotiate with tech companies for the earnings they deserve," John Kennedy said in a press release when they announced the bill.
The bill seeks to empower eligible journalists and news publishers with less than 1,500 exclusive full-time employees and non-network broadcasters to better negotiate with certain platforms over access to their content. Additionally, publishers would be able to seek arbitration if they come to a standstill, according to Engadget.
The bill seeks to apply to companies with more than 50 million U.S. users or have a billion monthly active users worldwide, Deadline reported. Another qualifier would be a company that is either owned or controlled by a person that has either net annual sales or market capitalization greater than $550 billion. Google and Facebook currently meet these requirements, but Twitter does not.
This comes on the heels of Meta announcing in July that they would no longer be paying U.S. publishers for their news content after a decline in revenue. A spokesperson told Axios that "most people do not come to Facebook for news." However, in 2019, they boosted their investment into the News tab, and hired journalists specifically to direct traffic to the tab.
Some critics have argued that the JCPA would lead to job losses so publishers would fall below the 1,500-employee threshold, but News Media Alliance says this is simply not true. The only newspapers in America with more than 1,500 employees are The New York Times, The Washington Post, and the Wall Street Journal. News Media Alliance believes the opposite could actually happen as happened in Australia where newsrooms actually grew because they had additional funding.