Rumor has it that Google may be working on a new or improved all-in-one subscription service though no formal announcement has been made to date, reports 9to5 Google. Strings in the code for Google Home 3.7 refer to two all-in-one subscriptions: an all-in-one subscription from Google and an all-in-one bundle with Nest Aware, cloud storage for photos, Google Drive, Gmail and other products. The Google Home app can be used to set up and control compatible devices including Nest, Chromecast and Google Home.
Nest Aware is a video subscription service that stores recordings from a home's Nest services. The subscription includes video history, smart alerts and other features depending on the Nest device. For example, some devices can be activated when a dog is barking or an animal is detected. Subscriptions for Nest Aware start at $8 a month or $80 a year, an increase from the previous price of $6 a month or $60 a year. Nest Aware Plus, which offers premium upgrades, is now $15 a month, or $150 a year, compared to the previous price of $12 a month, or $120 a year. Google raised the price of the Nest Aware subscriptions, effective September 1, due to "inflation, taxes and other market shifts."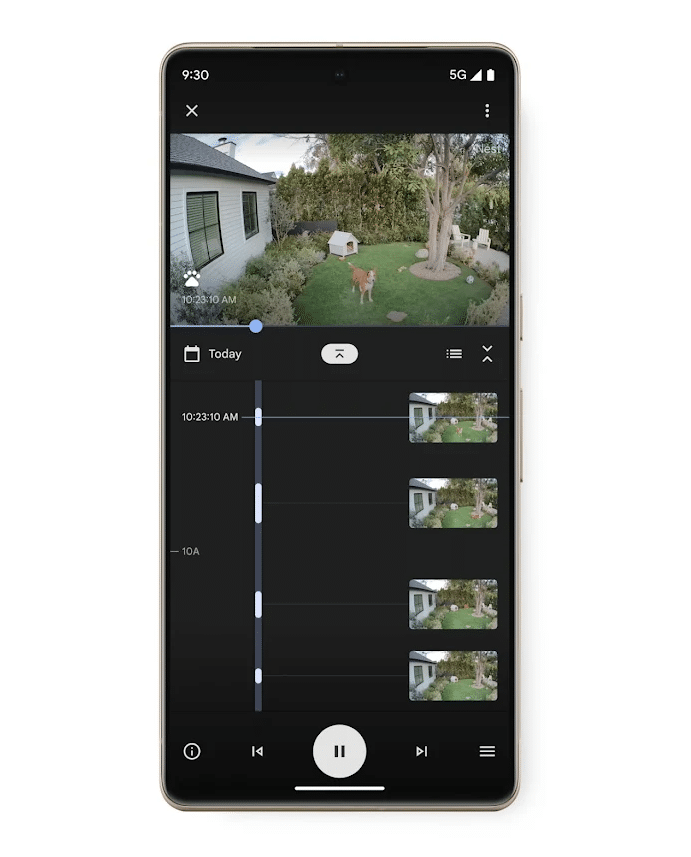 Updates to Google Home
On September 22, Google announced updates to the Google Home app that include using the Home app to control on/off, volume, playback, inputs and more for connected streaming and media devices. Users who allow presence sensing in the app will get alerts if their phone location is inaccurate, and camera users can add video clips when submitting feedback on camera events.
Cord Cutter News suggests the proposed all-in-one subscription bundle may be similar to the Apple One bundle which includes different tiers and different price points, depending on what a user wants. The Google One subscription ranges in price from $1.99 a month to $9.99 a month, or $19.99 a year to $99.99 per year, depending on the plan. The Basic plan, for example, is free for the first month and $1.99 a month thereafter, or $19.99 a year after the first month. It includes 100 GB of storage, access to Google experts, sharing with up to five people, more editing features for Google Photos, extra member benefits, VPN for multiple devices, and dark web monitoring.
The Apple One all-in-one subscription currently has more substantial and more popular app options. The individual ($16.95 a month) and family ($22.95 a month) plans include iCloud+ storage, tv+, Music and Arcade. The premier plan includes iCloud+ storage, tv+, Music, Arcade, Fitness+ and News+. While Google has cloud storage, YouTube TV and YouTube Music subscriptions, it does not have a gaming, fitness or news subscription to help Google compete against Apple. Google shuttered its Google Stadia gaming app in January.
Made by Google
Google is hosting a Made by Google event on October 4. This is the company's annual hardware launch event where they announced updates to Pixel devices and supporting apps and services. Google teases the event:
"Join us October 4th at 10 am ET to see the latest Pixel devices, plus a few more surprises," Google says.
Insider Take
This "news" has been making headlines for the last several days, but except for the strings of code in the Google Home app, it seems to be speculation. The code refers to an all-in-one subscription, but Google already has one, so this seems like this may not be news – unless Google plans to beef up its current Google One subscription with premium YouTube subscription services. If Google does that, the price of a meatier all-in-one subscription is likely to increase. We'll wait until the "big reveal" on October 4 to see if Google announces new subscriptions in addition to any new hardware releases. We will have to see it to believe it.
Copyright © 2023 Authority Media Network, LLC. All rights reserved. Reproduction without permission is prohibited.