This week in Five on Friday, the subscription realm is about changes, good and bad. BMW's heated seat subscription won't make it to another cold season. What's going to happen with the premium offering for subscribers now? In an effort to attract subscribers, Disney+ has lowered their subscription price for their ad-supported tier for the next three months. Will new subscribers take the bait? In addition, Google Nest's subscriptions will increase in price, while Spotify wants to make their Premium features better and are testing taking a feature away from the free tier. To wrap things up, Amazon has published new terms for their Kindle Direct Publishing authors in terms of AI.
BMW's heated seat subscription doesn't make it to a second season
BMW made headlines last year when they launched a subscription exclusively for their heated seats. Now, their tune has changed, and the subscription isn't going to make it to the next winter. The service launched in 2022 for $18 a month, which seemed to signal subscriptions were soon to come for the auto industry. If someone didn't want to pay a monthly fee for heated seats, they could subscribe for a year for $180, three years for $300, or unlimited access for $415. The service initially launched in South Korea, then trickled to other countries.
The subscription service has now ended and been deemed another one of BMW's experiments under the subscription umbrella. At some point, subscriptions may return as a package, but will be offered at the dealership, The Verge reported.
"We thought that we would provide an extra service to the customer by offering the chance to activate that later, but the user acceptance isn't that high. People feel that they paid double – which was actually not true, but perception is reality, I always say. So that was the reason we stopped that," Pieter Nota of BMW said in an interview.
It's worth noting that this isn't the first time BMW has redacted a subscription service. In 2021, they closed their Access service, reports The Verge, which cost $2,000 to $3,700 per month, depending on the type of car the user gets. The service gave users access to luxury cars without having to own one. Access launched in 2018 and was closed after a year and a half. In addition, Apple CarPlay was a subscription only feature for a while before it was dropped.
It is not known what will happen to the subscribers who paid for a three year or unlimited subscription at this time.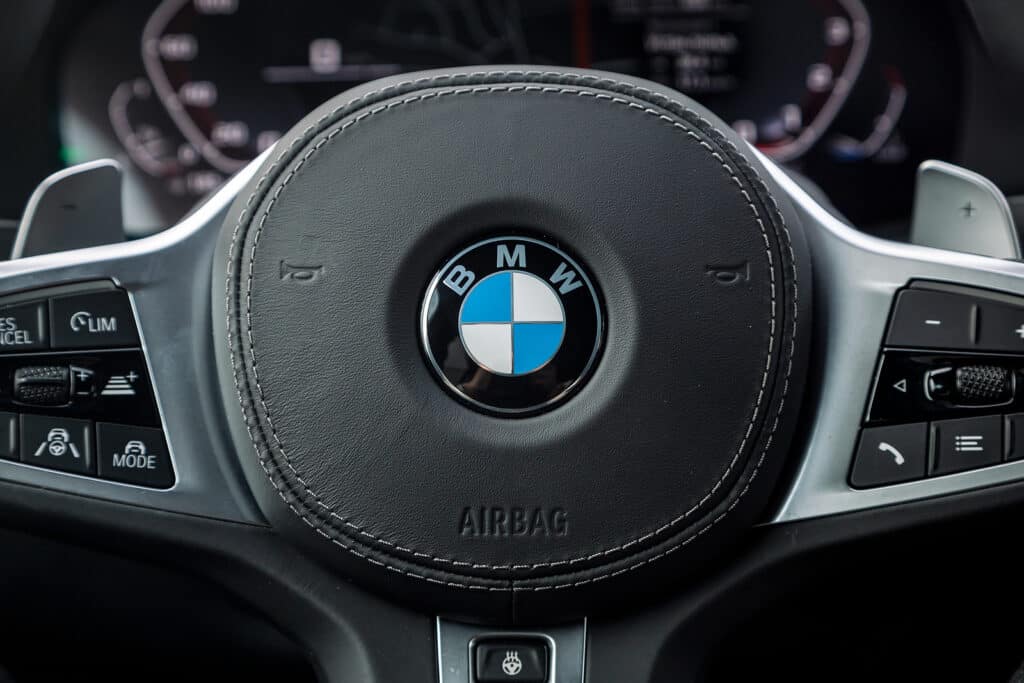 Disney+ temporarily lowers price of ad-supported tier
Disney is trying to win back some of their subscribers after raising their prices. In a move to hopefully attract new users, they have lowered the price of Disney+'s ad-supported tier to $1.99 per month from $7.99. They could also win back some subscribers, as the price will apply to new and returning subscribers, CBS News shared. The new price lasts for three months.
In addition to the lowered price, Disney will be offering a new ad-free subscription plan with Disney+ and Hulu, that launched September 6. The new bundle will cost $19.99 and have a savings of 37%, compared to both services being billed separately, Variety shared. Users can still get a bundle with ad-free Hulu, Disney+ and ESPN+ for $19.99 now. When the new pricing goes into effect, the bundle will cost $24.99 per month.
Amid a rocky quarter, drawing in higher numbers may just be what Disney needs to keep their head above water. Just in the last few weeks, executives have been sued for allegedly misleading investors about earnings, losing $512 million dollars, and their services still aren't making a profit.
Changing to such a price point, even temporarily, is a stark contrast from earlier this year when Bob Iger said that Disney's price for their streaming services have been "way off," and was hoping to raise the price to better reflect the content's value.
The lower price also comes amid a carrier dispute with Charter Communications, CBS News shared. During the dispute, Disney is urging their subscribers to switch to their Hulu + Live TV plan, so they can still take control of their viewing options.
"This Labor Day weekend has been a frustrating one for millions of Spectrum cable subscribers. Instead of enjoying major sporting events such as the return of college football and the US Open, ESPN and other Disney-owned channels like ABC were blacked out due to a dispute between Spectrum's parent company — Charter Communications – and Disney Entertainment. Unfortunately, the dispute is still ongoing," Disney shared in a blog post.
Disney hoped to entice viewers to cancel their Spectrum service and switch to Hulu + Live TV, which would increase Disney's subscriber numbers, as well as a lowered Disney+ price. That dispute has now been resolved.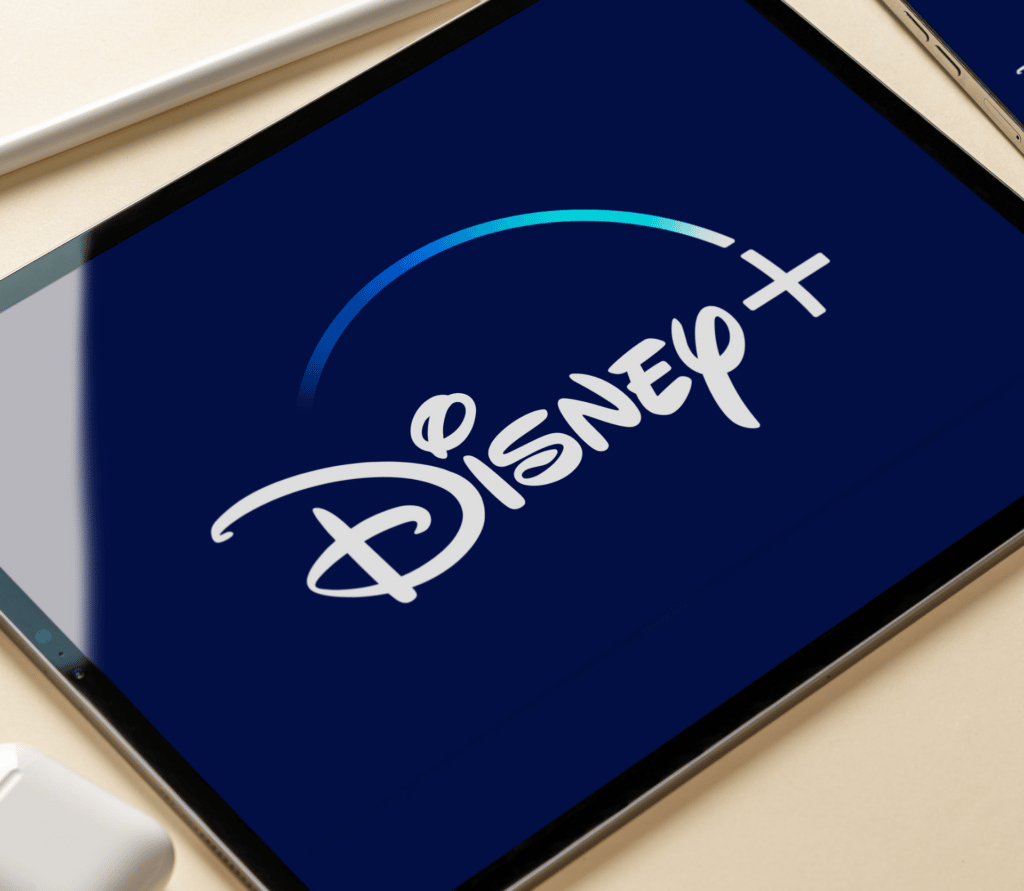 Google Nest cameras receive price hike
Google is asking for more to keep a watch on your house via Nest. Both Nest Aware and Nest Aware Plus are getting a price increase, and a subscription is necessary to get more than a few hours of protection around the home.         
Nest Aware has gone up by $8 per month, or $80 per year. It previously cost a consumer $6 per month, or $60 annually. With Nest Aware, users get access to 30 days of event video history. Video starts to record when the camera detects something, The Verge said. Nest Aware Plus, the more premium tier, now costs $15 per month, or $150 per year. It previously cost $12 per month, or $120 per year. With Nest Aware Plus, subscribers get 60 days of event history, as well as 10 days of 24/7 history. The only tier not receiving a price increase is those who utilize Nest Aware through ADT.
Customers were notified via email, with Google citing inflation, taxes and other market shifts. The new price will go into effect on September 1 for new customers, with current customers seeing the price increase on November 6. Benefits will remain the same.
Google also shared that they would be notifying members outside of the US of any possible price increases 30 days before the increase happens, Engadget shared. This could indicate that Google is looking to spread the price increase out further, depending on market reach and how inflation is looking in other countries. The FAQ page for Nest shared that price increases for Aware would come to the UK and Australia in the fall.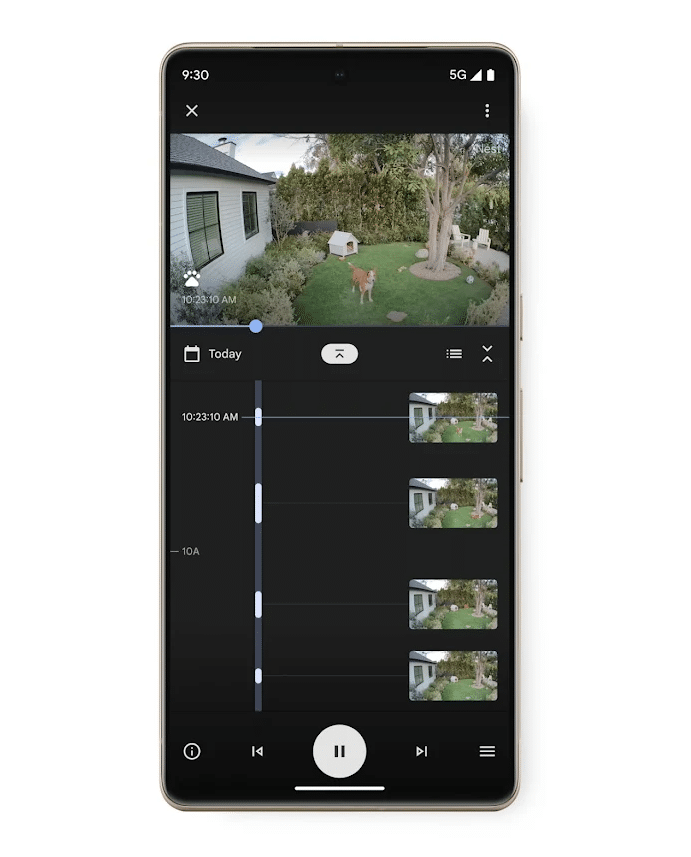 Spotify tests making lyrics a premium feature
Spotify is trying something new – making publicly-available lyrics on the app a Premium-only feature. Currently, when a user listens to a song on either the freemium or paid/premium tier of the service, they can view lyrics to the song they are listening to. However, some free users logged into their Spotify account this week and found that they could no longer access lyrics – and they may be put behind a paywall.
Spotify is growing faster than ever, however, their growth in the Premium tier is not keeping up with their free users, TechCrunch reported. When a user logs in and clicks through to lyrics, there may now be a sign that reads "Enjoy lyrics on Spotify Premium."
Spotify rolled out lyrics in 2021, after testing it through different markets as early as 2019, Gizmodo shared. Adding lyrics are great for a few reasons: different listeners can learn the words to their favorite songs and help with accessibility for other users. The addition of lyrics also makes an opportunity for artist interaction by encouraging them to upload their own lyrics for accuracy.
"At Spotify, we routinely conduct a number of tests, some of those tests end up paving the way for our broader user experience and others serve only as an important learning. We don't have any further news to share at this time. In keeping with our standard practices, we're currently testing this with a limited number of users in a pair of markets," CJ Stanley of Spotify shared.
It's unclear what the motivation for the new features being behind a paywall are, but revenue generation and conversion are a safe bet, and Spotify may not be letting up any time soon. Currently, their monthly users of their ad-supported tier have gone up 34% over the last year, up to 343 million. Paying monthly listeners have also increased, but by only half the amount. With that rate of growth, customer conversion could net them a lot of money. However, it's unclear what will make people bite.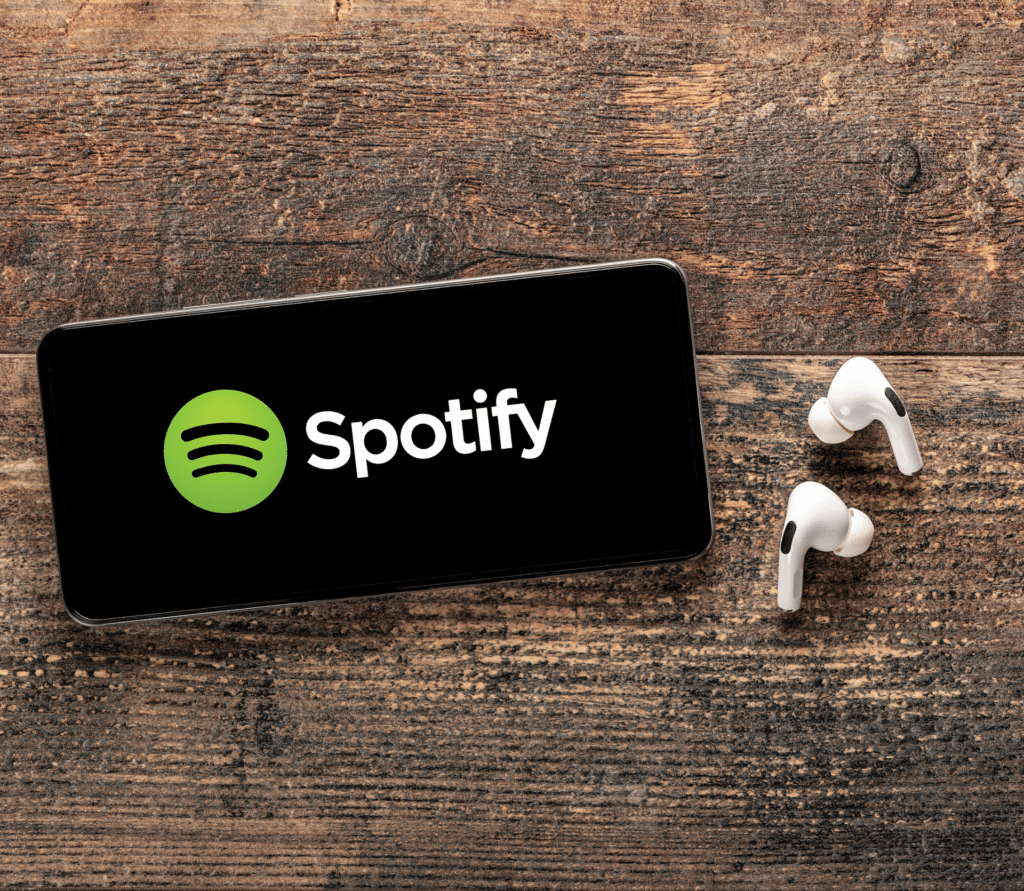 Amazon issues new guidelines for KDP platform
With growing concerns around AI, Amazon has issued new guidelines for their Kindle Direct Publishing platform. Amazon is now requiring a disclosure of AI-generated content.
"We are actively monitoring the rapid evolution of generative AI and the impact it is having on reading, writing, and publishing, and we remain committed to providing the best possible shopping, reading, and publishing experience for our authors and customers. To that end, beginning today, when you publish a new title or make edits to and re-publish an existing title through KDP, you will be asked whether your content is AI-generated," the platform shared in a blog post.
In new terms listed on their website, authors are now required to inform the platform of artificial intelligence-based content when a book is published or edited and republished. Assets that are required to be disclosed include text, images and translations made by an AI-based tool. Amazon still labels the content as AI-generated even if significant edits are made after the content is generated.
They further broke down between AI-generated and AI-assisted. If content is AI-assisted, an author does not have to disclose the terms. For something to be considered as "assisted," an author must have created the images or text themselves, but can use AI to edit, refine, error-check or improve the content, Publishers Weekly shared.  All content, regardless of the level of AI assistance, must still adhere to content guidelines.
At this time, it's unclear whether Amazon will publicly share what books have been created with AI or have some AI elements, USA Today shared. At any point, they could revise that policy. KDP shared that they would continue to keep best interests at the forefront of their decisions and what they decided to do.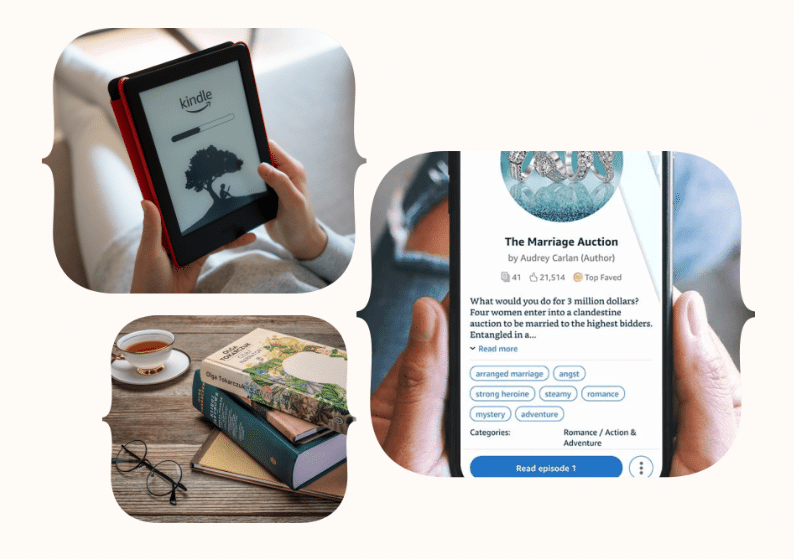 Copyright © 2023 Authority Media Network, LLC. All rights reserved. Reproduction without permission is prohibited.