In this week's edition of Five on Friday, Epic Games is allowing game developers to self-publish their games in the Epic Games Store, The Washington Post teams up with Headspace for a subscription bundle, and Verizon adds another free year of Netflix…with a catch. Also, YouTube TV is raising its prices, and Subway is selling 250,000 Footlong Passes between March 21 and 25 — but act fast. They will sell out!
Epic Games allows developers to self-publish
Epic Games wants to get a leg up on the competition with their newest move. They recently announced they would allow game developers to self-publish in their game store. The games store previously tested features in a beta format in August of 2021, but rolled out the feature more widely two weeks ago.
Epic Games' self-publishing flow seems simple, and is narrowed down to a five-step process:
Developers have to sign up through Epic Games, review and accept a distribution agreement, and are subject to a $100 submission fee per game.
Developers will build and publish a "Coming Soon" page and submit for review.
Building, testing and rating their game: Developers will be able to set up game offers and sub-pages, as well as obtain IARC ratings if desired.
Submit game for review. Epic will check the submitted game for content and other requirements.
Launch their game to Epic Games' audience of 200M+ users, and keep 88% of their revenue.
Developers are required to allow for PC cross-play for multiplayer games, enable Epic Games Store achievements, age ratings for distribution purposes, and allow for game quality to be consistent with assets provided by the developer. Epic Games will also prohibit certain types of content, including hateful or discriminatory content or pornography, MediaPost shared.
Other games that will not be permitted include titles that include scams, fraud, or deceptive practices, according to Ars Technica. It is unclear if this is directly related to their recent $520M settlement order from the FTC due to deceptive practices.
One big draw that Epic Games has over the competition may be the revenue split. Epic will only take 12% of revenue generated from games. Valve takes 30% of revenue made by developers off Steam's market. Epic may also not be taking fees from in-app purchases, opting for developers to make that decision, The Verge reported.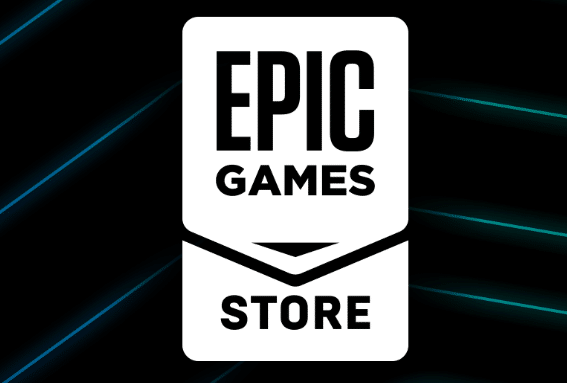 The Washington Post teams up with Headspace
The Washington Post wants to add value to their subscription and draw in other subscribers. Their recent venture includes a partnership with meditation app Headspace. The deal could attract readers interested in wellness, as well as diversify The Post's content for those who want more than just news and politics.
The Post's bundle will be offered to new subscribers, who can choose monthly or annual subscriptions. The month-to-month bundle is priced at $4 every four weeks for the first year, with a 30-day free trial to Headspace, and the annual option is $70 with a 12-month subscription to Headspace, Digiday explained. After the subscription is over, both subscriptions will renew individually. Promotional prices will be gone after the initial period. Headspace is $69.99 per year, and The Washington Post is $120 per year.
In addition, The Post and Headspace have announced that there is an editorial partnership in place. A team at The Post has worked with Headspace teachers to curate three-minute meditations. Anything posted with their partnership with Headspace will still go through their usual editorial standards, The Post shared. Content will not be sponsored in accordance with their standards.
In addition, there will also be content provided with Headspace's daily podcast, allowing for five minutes of extra content, whether it is video or audio. With the partnership, no subscriber information will be shared. Someone who subscribes to The Washington Post will have to sign up on Headspace separately after purchasing the bundle.

Verizon adds another year of Netflix…with a catch
Verizon debuted Plus Play last year to much fanfare, allowing for its users to get a free year of Netflix, as well as access to other subscriptions in one hub. The deal was so popular, in fact, that Verizon is willing to do the same this year, but there's a catch.
They're offering Netflix Premium, allowing their customers to get ad-free access to their highest resolution on four devices at a time and offering Verizon customers $240 in savings. However, with this offer, Verizon is requesting that their users purchase an annual subscription from some of their other partners, whether it's AMC+, Calm, MasterClass, Paramount+, Peloton, STARZ or Duolingo.
In their announcement, Verizon also shared a variety of new partners for Plus Play. Verizon customers utilizing the platform can now gain access to Blue Apron, FlixLatino, KOCOWA+, Hallmark Movies Now, MasterClass, and more.
"+play – and our offer with Netflix – demonstrates Verizon's leadership in bringing the best, most loved content partners and services together for the benefit of the customer. +play features never-before-seen offers and bundles that gives consumers the power to purchase the types of services and experiences they want at prices they'll love. It's a marketplace for our partners to leverage even broader direct-to-consumer reach and engagement, and it advances Verizon's strategy of innovating and building new business models on our award-winning network," Erin McPherson of Verizon shared in a press release.
Plus Play has offered customers a hub to manage all their subscriptions in one place, and also provides new opportunities and potential partnerships for Verizon, The Verge reported. Verizon will have access to different consumer spending habits and give Verizon a revenue share from some of the subscriptions.  This type of package also reminds customers why they should keep Verizon for their cellular service.
Copyright © 2023 Authority Media Network, LLC. All rights reserved. Reproduction without permission is prohibited.
YouTube TV raises prices, citing rising content costs
YouTube TV made headlines last week when they announced they are raising prices, with a move that inches closer to traditional cable pricing. With new pricing, the base subscription of YouTube TV will cost $72.99. New subscribers will sign up paying this price, and existing subscribers will start matching that price April 18, The Verge reported.
YouTube TV announced the change in a tweet, citing rising content costs and their continued investment into quality service, TechCrunch shared. This is their first price increase since 2020, when they raised the price from $49 per month to $69 per month. The service launched at $35 per month in 2017.
With the new price, YouTube reduced the cost of their 4K resolution add-on, reducing it $10 a month to $9.99. Therefore, if a user is subscribed to the 4K add-on, their total price is actually going down by $2 per month, Ars Technica said. Even with the price hike, YouTube is offering a promotional price to hopefully entice new users. They are offering the price of $62.99 per month for the first three months, then bumping up to the new price.
The most recent indicator for the price hike could have been after the service dropped the MLB Network from its lineup, Variety shared. The deal expired on January 31, and no new agreement was made at that time. However, several are suspicious that Google's deal with the NFL for Sunday Ticket could also be part of the rising costs, since the deal is setting Google back $2B per year.
Subway brings back the Footlong Pass
Subway first debuted their Footlong Pass in August of last year, giving their MyWay Rewards members a way to save 50% on their favorite sub sandwiches for a month. Subway is bringing back the Footlong Pass.
"Subway's inaugural Footlong Pass showcases all of the things our fans crave from Subway: our footlong subs, everyday value and, of course, exclusive perks for loyalty members. The first 10,000 passes sold out in a matter of hours, and while we have 250,000 available this time around, we expect them to go very quickly," Barb Millette of Subway said in a statement.
The pass will only be available for MyWay rewards members, and they have significantly increased how many passes they're offering this year. The pass remains priced at $15 for the month and can be redeemed for one Footlong per day in the month of April. Subway has prepped a landing page with a countdown, sharing just how many hours someone will have to wait for their deals.
Subway has had their best luck with digital and loyalty sales, and they have been helping to drive unit volumes for the chain, Restaurant Business reported. Subway reportedly has been working on their loyalty program for the last 18 months in order to help best go digital.
The restaurant chain hopes the pass will encourage users to come back after the promotional period and become loyal and long-term regulars. However, it is unclear how many franchises will be accepting the pass, according to Insider. Some franchise owners are less than pleased with discounting programs from higher ups, and may not want to participate. With how many passes the chain is rolling out, it would be helpful for Subway be better to add some more clarity. The 250,000 Footlong Passes will be available for purchase between March 21 and March 25.

Copyright © 2023 Authority Media Network, LLC. All rights reserved. Reproduction without permission is prohibited.