This week, the subscription world is abuzz with new products and features. Amazon is unveiling their Book Clubs feature in partnership with their editorial director Sarah Gelman. Nordstrom's Trunk Club subscription service is evolving into a styling service with styling recommendations in-house and online via stylists, Microsoft is redesigning OneNote and combining their two apps, and Jack Dorsey's tenure at the Twitter Board of Directors is coming to an end. Additionally, we're bringing you the top subscription jobs of the month.
Amazon Launches Book Clubs
Amazon has launched their own book club, putting their horse in the race along with the likes of Netflix and Amazon's very own GoodReads. This new offering launches with Sarah Selects, named after Sarah Gelman, Amazon's editorial director for books. According to Publishers Weekly, the book club is the first to feature a book selection from one of Amazon's executives. Amazon Book Clubs will be free, and readers will be able to join book clubs spanning genres or create their own their book clubs.
For Sarah Selects specifically, readers will be able to ask Gelman questions directly, which could potentially be answered during live-streamed Amazon Live interviews. Future months will feature interviews from different authors from each month's selections. Sarah Selects will focus on newly released titles.
"As the director of Amazon's editorial team, I get to read a lot of great books. But sometimes I come across one that I can't stop thinking about, or recommending to friends and family. With my new book club, Sarah Selects, I'll be sharing my personal favorite books with customers, and we can discuss all the 'can you believe it?' moments together," Gelman said of the launch.
Amazon Book Clubs' FAQ page dove further into details of the launch. Book Clubs are available to all Amazon customers for free. Customers can join clubs, but only select customers are able to create a club, according to Amazon's early access answer. Amazon promised to roll out more features in the coming months, as well as open club creation to all users. Club creators will have the option to create public or private book clubs, and club administrators will be able to set the current and upcoming books for clubs.
This tool appears to be an addition to Amazon's existing service GoodReads, where there is a lack of book clubs, but an abundance of conversations about books. A GoodReads user can track the books they have read, get suggestions for new books, review their findings, and make lists of similar books. While there is no feature named Club on GoodReads, there is a feature for Groups. Could this be a signal that Amazon plans to overhaul GoodReads or that Amazon or might be getting rid of the service entirely?
Why a free book club? For Amazon, the answer is somewhat obvious – more book sales – but there is a subscription angle as well. Customers can buy the books outright, but they may also be able to read them through the Kindle Unlimited subscription service ($9.99 a month after free trial) or listen to them via Audible Plus (starting at $7.95 a month after free trial) and Audible Premium Plus ($14.95 a month after free trial), subscription services owned by Amazon.

Nordstrom's Trunk Club Evolves to Better Meet Customer Needs
After 13 years, Nordstrom's Trunk Club is evolving to better meet their customers' changing needs. The retail giant will no longer be offering Trunks directly to their customers, but they invite customers and fashionistas alternative ways to get styled. Business of Fashion reports that Nordstrom acquired Trunk Club in 2014 for $350 million, when personalized clothing subscription boxes were first starting to pick up steam, and acquired it to help beef up the personal styling aspect of their business. While Trunks are going away, personal styling is not.
"Relocating Trunk Club services to nearby Nordstrom stores is also a key part of our market strategy, which combines our unique assets of people, product and place to enable you to shop when and how you'd like. Styling incorporates each of these pieces, giving all customers a convenient, personalized shopping experience — whether that's in our stores, online or through Trunk Club. So if you're a Trunk Club member, now you can conveniently pick up or drop off your trunks at a Nordstrom near you," said Fanya Chandler, president of Trunk Club, in a news release.
Shifting to a more personalized service for all customers could potentially bring the company more revenue and leave customers more satisfied with their purchases overall. This, in turn, would reduce returns, and customers may be more likely to shop in the store. With this move, Nordstrom wants to reflect that their strength and commitment lies with styling. The company shared, "We are directing our investment towards these programs to ensure that we are well-positioned to serve customer needs and drive growth."
The shift will be represented via online inspiration for outfits, or personalized recommendations from a Nordstrom-appointed stylist. A visit to Nordstrom's styling page shows three ways to connect with style ideas: exploring looks designed by a stylist, chatting online with a stylist, or scheduling a styling session. All three options are free to their customers. The landing page also offers a Stylist Spotlight, highlighting three of their standout Stylists, showcasing their specialties, and allowing you to message them directly.
The last day to order Trunks was May 31, and after June 1, Trunks are no longer able to be requested, per the Trunk Club FAQ page. If a customer has a Trunk scheduled for delivery by June 7, they can still expect a Preview, but delivery windows may be extended. If a client wishes to access their Trunk Club website, they can still receive access until July 23, 2022. If there was Trunk Club credit on an account, it will be converted into a Nordstrom gift card.
Though we don't have subscription or revenue numbers to support the shuttering of the Trunk Club, presumably Nordstrom did not feel the subscription service was financially viable or advantageous to them or their customers. In addition, post-pandemic shopping habits are changing, and this move may be a reflection of that.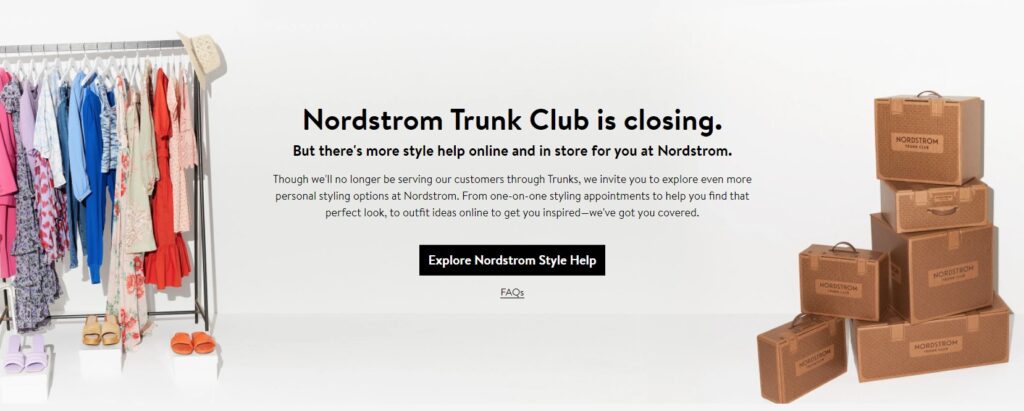 Microsoft Tests Changes to OneNote
In April, Microsoft promised that there were major updates for OneNote, the company's digital note-taking app, coming soon. Windows Latest said that Windows has made things complex by offering the software with two different clients. Currently, both OneNote for Windows 10 and a desktop OneNote app exist for the Windows 32-bit version. However, Windows would like to change that, and create a single OneNote app, but they don't want to upset their existing consumer base. They are hoping with the launch of Windows 11, they can bring some visual changes and overhaul the app.
A new report from Windows Latest outlet explained that a new version of OneNote is rolling out, and that it will exist as one app. Beta testers found new visuals within OneNote, and Microsoft has confirmed that the update is rolling out to Office Insider Program's Beta Channel.
This update includes a new navigational user interface for the sidebar, and there is also a visual refresh to modernize OneNote to go in line with Windows 11. The Verge reports that full-screen mode is being updated, as well as the page list, section tabs, and the notebook dropdown. The new version of OneNote also features an "unread" indicator to signal if there are unread changes a user needs to see.
For those that like to use OneNote for digital ink notes, the new version is said to include new drawing tools in line with those in Word, Excel and PowerPoint. Also spotted by beta testers was a page sorting feature, which would allow users to sort pages by when the note was created, when the note was modified last, or sort notes alphabetically.
Microsoft is still working on the redesign, so details and design could change, and there could be more additions made later. Currently, Microsoft is focused on updating the main OneNote desktop app, and plan to bring key features from the touch-friendly app over to the unified app. There is no timeline for when the unified OneNote app will be complete.
OneNote is available as a standalone app. It is also included as part of the Office 2019 and Microsoft 365 subscriptions. OneNote for Windows 10 is pre-installed on all editions of Windows 10. It can also be downloaded for free from the Microsoft Store.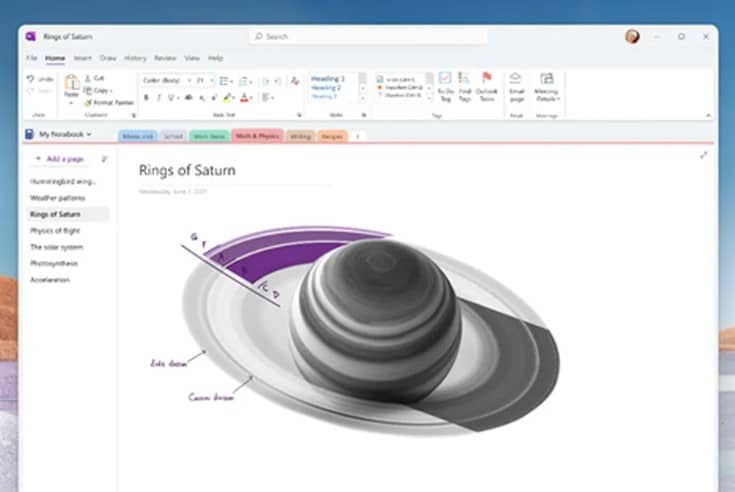 Jack Dorsey Leaves the Twitter Nest
Jack Dorsey's time with Twitter has officially come to an end. He announced in November that he would resign from the social media platform, effective the day of the next annual shareholders' meeting – May 25, 2022. After Dorsey resigned, he was replaced by now-CEO Parag Agrawal, and but he remained on the Twitter Board of Directors as chairman through last Wednesday when he finally left the Twitter nest. Dorsey left his role to focus on his role at Block.
"I want you all to know that this was my decision and I own it. It was a tough one for me, of course. I love this service and company…and all of you so much. I'm really sad…yet really happy," Dorsey said in November. "There aren't many companies that get to this level. And there aren't many founders that choose their company over their own ego. I know we'll prove this was the right move."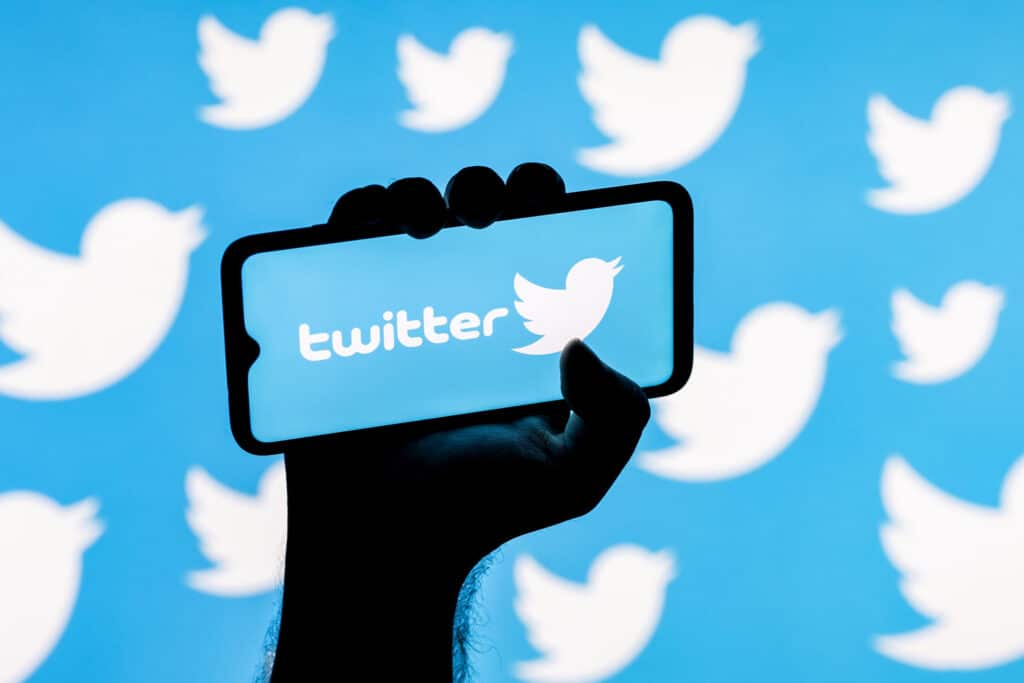 When Dorsey published his resignation email, he expressed his utmost trust in their new CEO, stating that Agrawal had been his choice to lead the company "for sometime given how deeply he understands the company and its needs," CNN reported.
Since Agrawal took the helm, Twitter has seen a lot of changes. Elon Musk and the social media company have struck a deal for $44B, with the promise of becoming a privately held company afterward. There has also been talk of Dorsey rolling over his shares to remain an investor in Twitter.
The departure of Dorsey on the board comes at what some would consider an inopportune time. Elon Musk's deal with Twitter has not officially gone through yet. Benzinga said that Musk expressed that he wished Dorsey would stay on the board, but he understood the former CEO needed to move on. Dorsey has previously expressed that he believed Musk could take Twitter in a good direction, and was looking forward to seeing where things would go.
Confused with where the Twitter Elon Musk saga is currently? Check out our timeline of events.
Top Subscription Jobs
Global Chief Revenue Officer
Bloomberg LP
New York, NY
The global CRO will be responsible for scaling revenues in all regions of the world, setting in place a business strategy to ensure that the various regional team revenue goals are optimized and achieved. In this capacity, this position will work closely with company leaders to identify strategic revenue opportunities that will lead to increased market share and profitability. The CRO will be accountable for opening up doors with senior clients and agency leaders and will help close large partnerships. This hire will develop and implement both short- and long-term sales strategies and lead operational excellence as it relates to customer service. They will also be responsible for developing strategies to exploit opportunities and mitigate risks presented by changes in technology and the competitive landscape. Read more.
Global Head of Influencer Relations and Communications
Spotify
Los Angeles, CA
This role will support the global consumer and brand communications organization, leading all celebrity & influencer relations efforts on behalf of the communications team. This role will be responsible for driving overall brand communications and media strategy and outreach in relation to celebrity, influencer and public figures on Spotify (non-musician, non-podcasters). This includes support of PR campaigns, product announcements, content initiatives, events and talent-led participation in on-platform editorial opportunities. The role is ultimately responsible for harnessing the power of people to help tell Spotify's story while also educating celebrities and influencers on how to leverage Spotify to tell their own. Working in tandem with other key stakeholders around the business, you will create rigor around the company's overall approach to people-led storytelling through developing networks of influential relationships externally. Read more.
Video Growth Marketing, Apple TV App/TV+
Apple
Culver City, CA
We're seeking an experienced Growth Engagement and Retention Strategist to join the Apple Services Marketing team. The ideal candidate has a passion for lifecycle marketing and in depth knowledge of subscription services. Do you enjoy building connections and working cross-functionally, while also advising on campaign strategy for global campaigns? At Apple, great ideas have a way of becoming great products, services, and customer experiences very quickly. If you are a driven, passionate individual who is not afraid of challenges, we're looking for you! Key qualifications include: 5 -10+ years' experience in digital marketing, with demonstrated success achieving growth goals of user engagement and retention within a consumer subscription business model. Ideally with experience in streaming or entertainment environments. Read more.
Executive Director, Engagement Marketing
The Walt Disney Company
New York, NY
The Executive Director of Engagement Marketing will play a central role in crafting the strategy and execution to prevent subscriber's churn for Disney+, ESPN+ and our bundle services. This global role will oversee the development, measurement, and optimization of multi-channel journeys across all phases of the subscriber lifecycle. You also oversee the performance as our organic (email & mobile) and paid channels to engage with existing subscribers. As such, you will lead the engagement marketing team's efforts around audience segmentation, personalization, and analysis. This executive will partner closely with the Customer Acquisition, Product Development, Data and Engineering teams, along with business and regional leadership in EMEA, LATAM and APAC to craft a holistic view of the subscriber journey and participate in knowledge sharing initiatives with all the regions. Read more.
Senior Manager, PMO
Peloton Interactive
New York, NY
Senior Manager, PMO will collaborate with the leadership to set direction, objectives and long-term vision for cross-functional large-scale programs, and deliver key programs to deliver business success. The Senior Manager is a trusted partner to all stakeholders and will work cross-departmentally with partners at all levels, including senior leaders, to achieve successful delivery of strategic programs! Your daily impact at Peloton includes: a business leader at multiple levels, you ensure projects are executed seamlessly and act as project champion – taking ownership to deliver projects and influence teams to achieve results; independently lead cross-functional teams in a matrix environment. Ensure all team members understand the business value and objectives tied to the effort… Read more.