This week is about benefits, bundling and Barcelona in the subscription world. Meta appears to be moving forward with their Twitter alternative and creating their first decentralized social network. In addition, Uber One has changed their subscription program, granting subscribers cash back instead of a discount. MasterClass is going against the tide and lowering their subscription price to meet subscribers where they are, and Verizon is offering a first-in-the-industry bundle to +play subscribers. To round it all out, Amazon Prime is reportedly working on a mobile phone service for Prime members.
Meta moves toward Twitter alternative
Meta has been not-so-secretly working on an alternative to Twitter, 'Barcelona,' since at least early March. As they continue with the project, they have developed an icon. This could signal they have worked through the structural aspects of the project and are putting on some final touches.
"We're exploring a standalone decentralized social network for sharing text updates. We believe there's an opportunity for a separate space where creators and public figures can share timely updates about their interests," Meta said when the confirmed the project.
Alessandro Paluzzi shared the update on his Twitter account, along with some nuggets of what we might expect. The icon appears to be reminiscent of the @ symbol, and it looks like users will have the option to list a shortcut to their Barcelona profile on their Instagram profile.

Another look at the app appears to be a chat-based feed, Social Media Today reported. Given that it is an offshoot of Instagram, Barcelona would allow for easy signup and login with a user's credentials, making conversion a little easier. Supposedly, users will be able to post text updates up to 500 characters, as well as add links, photos or five-minute videos.
Meta making a move to a decentralized platform could be interesting if they follow through with it. However, Meta has historically run centralized social networks and have not rallied for decentralized networks, ZD Net reported. Forbes said the app will be compatible with ActivityPub, which is compatible with other open-sourced networks. The move to a decentralized network would make Meta's new network align more closely with Mastodon, a popular Twitter alternative.
Meta could be taking charge due to the uncertainty of Twitter's future. It will be interesting to see how it plays out, especially with thousands of layoffs. Is this one of the new investments Meta is leaning into? And if they are, what does the business model look like? Does this have the potential to be a subscription-based service?
Uber changes Uber One benefits
Uber has made a change to their two-year-old Uber One, a $9.99-a-month subscription program to save on Uber rides and Uber Eats. Instead of giving subscribers a 5% discount on certain rides, they are now switching to a system titled "Uber Cash." Many subscribers have mixed feelings on the change, and it is an interesting move considering the subscription service doubled its subscriber base to 12 million last year.
"As Uber One is the best way to save across Uber and Uber Eats, we're making it even easier to use your benefits on Uber's full suite of products," said Becky Katz Davis, consumer communications lead at Uber, told TechCrunch.
Subscribers were notified via email, and the change will take place starting with their next billing cycle. Instead of a discount on rides, subscribers will now get 6% cash back in the form of Uber Cash. Subscribers can redeem Uber Cash on both rides and Uber Eats. This could help Uber increases its profit margin, but they may be risking losing subscribers in the process.
Uber has previously done other work to expand this year, including a new platform dedicated to shared rides, their UberX Share program. They had previously tested the offering in select cities but are working to expand soon in Baltimore, Miami, Nashville, Philadelphia and Washington, D.C. The new program allows riders to save up to 20% off their total fare, while also creating more sustainable choices and supporting Uber's goal of zero-emissions in the US, Canada and Europe by 2030 and globally by 2040.
Benefits of Uber One like a $0 delivery fee, and 10% off eligible Uber Eats orders are still here to stay, but there are some subscribers worried those benefits could change at any time. The draw with Uber One was that members could save an average of $27 per month with the discount program, according to Engadget. Depending on how much a subscriber uses the service, they may not break even.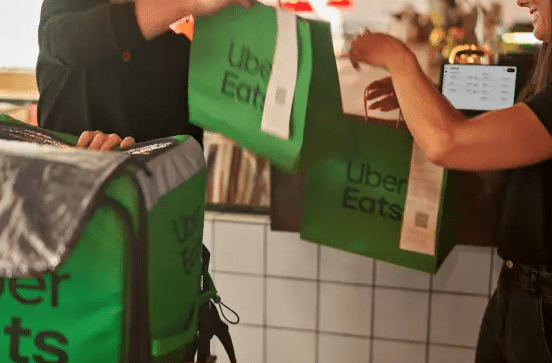 Copyright © 2023 Authority Media Network, LLC. All rights reserved. Reproduction without permission is prohibited.
MasterClass Lowers Subscription Price
Prices are rising for most purchases these days including subscription fees, but MasterClass is taking the opposite approach and has lowered their monthly price.
Wanting to make their content more accessible to all, MasterClass wants to help members enhance their lives. If the economy is in a tailspin, the service seems to want to make more skills available to learn. The company noted that, during the pandemic, a lot of people faced challenges and wanted to expand on their personal and professional development through services like MasterClass.
"MasterClass not only inspires and teaches, it meets our members where they are in their lives and reflects the changes we've all encountered in the last few years. Our content offers life lessons big and small that have real impact and takeaways, introduce new possibilities in life and work, and fuel our desire to improve ourselves while being entertained and educated," Len Amato of MasterClass shared in a statement.
While trends have indicated that a lower cost often means the fee will be supplemented with ad revenue, MasterClass isn't planning to follow that model. Instead, they are expanding their offerings to include an improv course, a course for investing during a down market, Kris Jenner on personal branding, and a second season of its G.O.A.T. series, Variety shared.
The lower cost affects all plans. Individual plans will cost $10 a month, down from $15. A duo plan will cost members $15 per month, and a family plan will cost $20 per month, CNET reported. The new price is in effect for new users at sign up. No benefits of the subscription have changed, and members will still have access to all 180+ classes available on the service.
"MasterClass puts you in the room with the world's best and gives members unprecedented access to the greatest minds of our time," said David Rogier, MasterClass founder and CEO.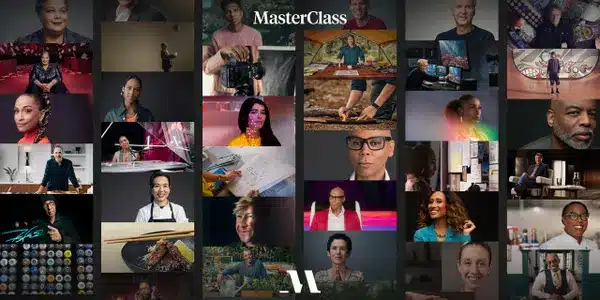 Verizon offers Bundle with Netflix, Paramount+
Competitors collide in Verizon's newest bundle. In their newest +play bundle, Verizon is offering Netflix Premium and Paramount+ with Showtime to their subscribers, Variety reported.
The bundle is available for a limited time, and will cost +play subscribers $25.99 per month, giving subscribers 19% savings. Overall, it will help them save about $70 per year, TechCrunch shared. Netflix Premium costs $19.99 per month, and Paramount+ with Showtime costs $11.99 per month at launch.
"With partners like Netflix and Paramount+ with SHOWTIME on +play, we're leading the industry in offering customers the content they want, with never-before-seen bundles they can't get anywhere else. And now with +play as a perk offered with myPlan, we're looking forward to even more customers taking advantage of the savings we have to offer," said Erin McPherson, chief content officer for Verizon Consumer Group, in a June 1, 2023 announcement. "This marks a milestone for both Verizon and the streaming industry, and we're grateful and excited to be in it with these partners."
+play has previously offered its subscribers a year of Netflix at no extra charge for new subscribers, signaling a good working relationship with the streaming video company. The partnership with Paramount+ is a first in the streaming industry, allowing rivals to pair up and offer a deal many could not pass up.
The bundle is also coming before Paramount+ with Showtime launches June 27. This will bring Showtime's programming into the main Paramount+ experience, and not only make it more accessible, but more valuable as a service. Overall, it could help with not only bringing in more subscribers, but helping to eliminate churn, The Hollywood Reporter speculated.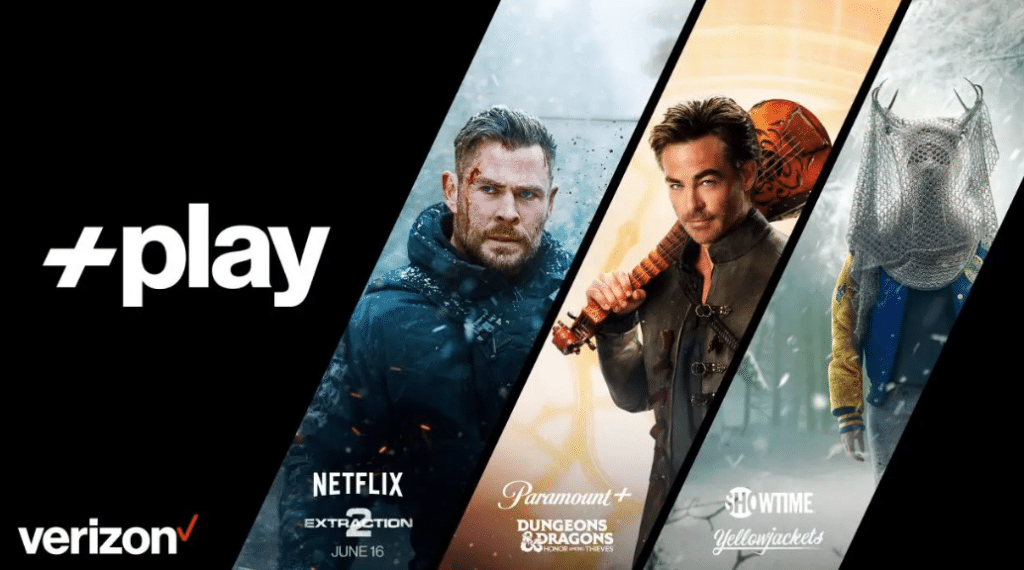 Amazon reportedly working on a mobile phone service
In a surprising move, Amazon may be working on mobile phone service for its Prime members and is seeking a wireless partner to make it happen. As a Prime perk, Amazon is supposedly talking to phone network providers like T-Mobile, Verizon and Dish, according to Business Insider.
Amazon's history with phones has been nothing short of complicated. They previously offered their Amazon Fire phone in 2014, which Jeff Bezos famously called a failure by 2018. The company had to take a $170 million write-down on costs related to the Fire phone. At the time, the Fire phone was too expensive compared to other phones on the market, and it had a smaller App Store and launched late compared to other smart phones.
It appears that Amazon is trying a different approach, according to new reports. They are currently in talks with cell phone providers to offer a Prime Wireless plan that could cost between $0 and $10 per month, Bloomberg reported. However, not much is known about the details of the plan.
T-Mobile seemed to deny any allegations of Amazon adding a wireless option to their Prime perks, stating that Amazon told them they had no plans to add wireless service. Verizon has also denied talking to Amazon. Dish and AT&T have declined to comment on the matter, The Verge shared.
Adding a wireless option could help Amazon stand out against its competitors. Walmart is edging Amazon out in the grocery game, offering a $98 per year subscription for groceries, as well as adding a subscription video option for its customers, compared to Amazon's $139 Amazon Prime membership. There is not much else known about the addition of wireless service to Amazon, however they are "always exploring" additional benefits for Prime members, according to Forbes.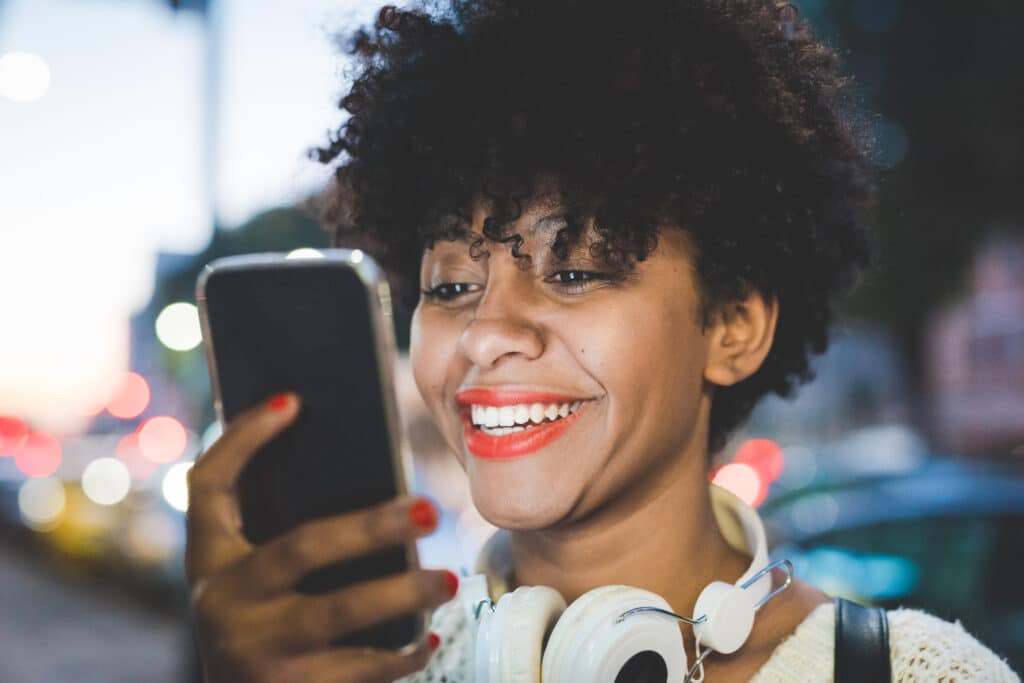 Copyright © 2023 Authority Media Network, LLC. All rights reserved. Reproduction without permission is prohibited.