This week, we're bringing TV to you! We're diving deeper into Horowitz Research's state of Pay TV report and how inflation is affecting the Pay TV industry, Roku's new quarterly report and competition, as well as looking into Sony's loophole of subscription stacking. Looking to take matters into your own hands? Apple officially launched their Self Service Repair branch, and we have new subscription jobs to let you know what the hottest jobs in the industry are.
The state of pay TV
Subscriber churn is nothing new, but things are changing with inflation, and more services are offering ad-supported tiers to address rising costs. A new report from Horowitz Research disclosed drops in the pay TV industry, and they're predicting that some people's time with streaming services is coming to end. In their survey, they asked 2,183 participants via phone and online surveys.
Their report finds that traditional pay TV rates are dropping dramatically. Horowitz found that only half of TV viewers in the US are currently subscribed to a traditional cable or satellite service. For contrast, this number was at 63% in 2021 and 81% in 2020. This represents a 30% decrease in the last two years. When we look at streaming subscribers, that number only continues to skyrocket. Currently, almost four in 10 TV content viewers are utilizing a streaming video on demand service, TV Technology reports. This illustrates a 30% increase from 2021.
However, with subscriber churn rearing its ugly head, we could see more people unsubscribing from their favorite video services. From last year to this year, Horowitz found a 12% decrease in those that subscribe to services. Netflix recently saw a large loss in subscribers, citing that they had more competition in the market, global factors like inflation, and they have more viewers who are sharing passwords but aren't paying for the service.
Horowitz also cited that more viewers are utilizing free, ad-supported services like Peacock, tubi and Freevee for TV content. Two in three consumers are currently utilizing these services, and streaming services are taking note. Disney+ and HBO Max are among some of the services that are working to operate lower-cost, ad-supported tiers to those consumers who can't afford as much for great content. Netflix will soon follow. Other streamers are utilizing vMPD services like Sling TV or Hulu + Live TV and spending $26 more per month than the last year, and they are having a hard time finding content they want to watch.
The report goes on to share that last year, half of consumers felt like they were saving a good amount of money by paying solely for streaming services. However, that number dropped from 49% to 39% this year. Additionally, one in five subscribers are planning to cancel at least one of their subscriptions within the year.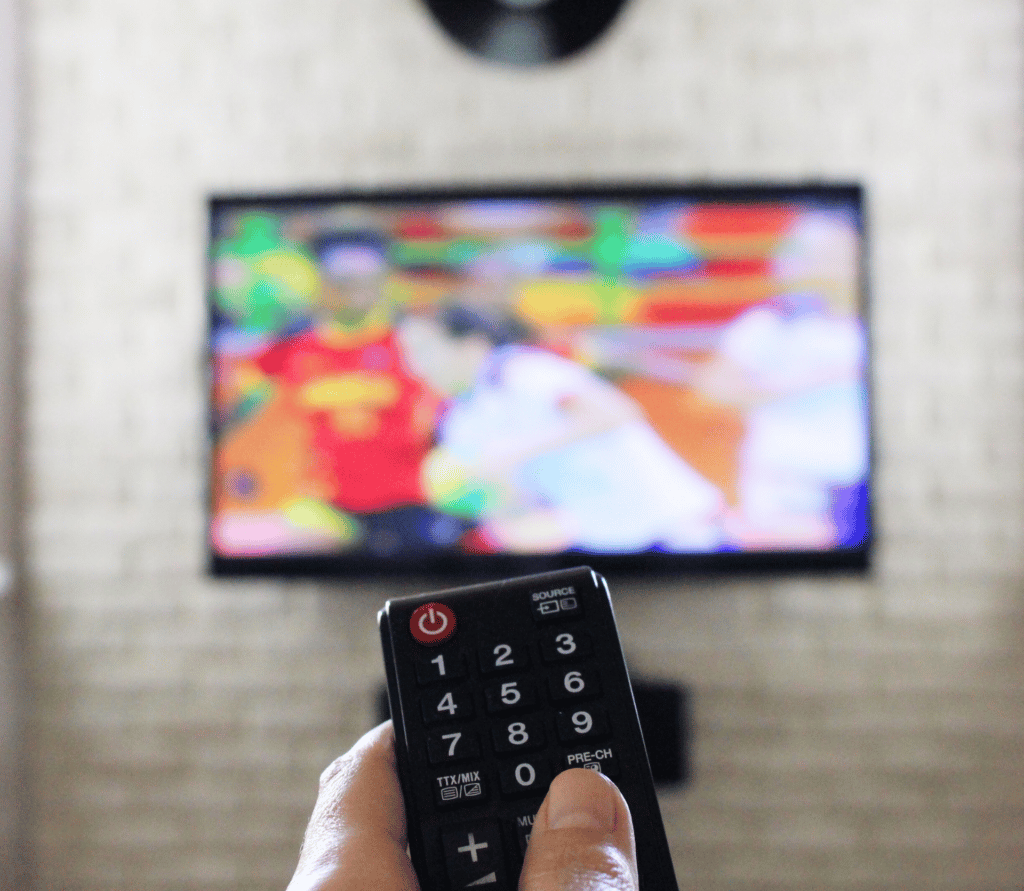 Sony closes loophole to prevent subscription stacking
Sony is working on tying up loose ends before the launch of their latest subscription offering: a revamp of PlayStation Plus. When the announcement of the PlayStation Plus restructuring was announced, Sony left things unclear, The Verge says. Eager consumers began to stack subscriptions for PlayStation Now, with the hope that it would convert to PlayStation Plus' premium tier, since prepaid PlayStation Now cards were still available. However, Sony shut down this offering quickly and is making users wait a little longer.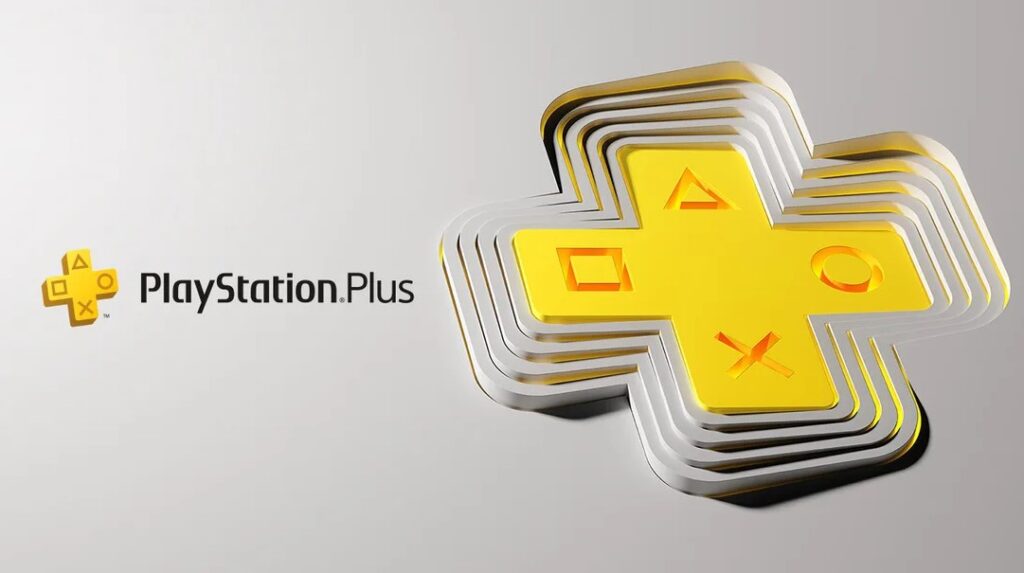 For those that have purchased a PlayStation Now card, Sony will not allow you to spend your prepaid voucher until after the launch of PlayStation Plus. When a prepaid card is redeemed, it will be converted to "the length of time equivalent to the monetary value of your original voucher." However, the link for the conversion chart appears to be broken at time of this writing.
In a screenshot from The Verge, the conversion rate for a 1-month PlayStation Plus voucher is the following:
Non-subscriber: 31 days of PlayStation Plus Essential
Essential: 31 days of PlayStation Plus Essential
Extra: 20 days of PlayStation Plus Extra
Premium: 17 days of PlayStation Plus Premium
A twelve-month voucher converts to:
Non-subscriber: 365 days of PlayStation Plus Essential
Essential: 365 days of PlayStation Plus Essential
Extra: 219 days of PlayStation Plus Extra
Premium: 183 days of PlayStation Plus Premium
Gizmodo shares that both PlayStation Plus and PlayStation Now will be retired on June 13 and converted into the new PlayStation Plus. Currently, if users are not subscribed to either service or their membership runs out before June 13, they can use a prepaid voucher. If they have an existing membership, they will be placed into PlayStation Plus Essential. Those currently subscribed to PlayStation Now will be converted to PlayStation Plus Premium accounts.
Apple unveils self service repair
Apple wants the whole pie for themselves. In their latest strategic move, Apple finally launched their Self Service Repair program, originally announced in November 2021. With the new self service repair option, consumers can purchase genuine Apple parts and tools in the US; the service will expand into additional countries later this year. The store offers more than 200 parts and tools. Customers who feel experienced enough with repairing phones will be able to complete repairs for the iPhone 12, 13 and SE. Areas for repair include display, battery and camera. Eventually, the program will offer parts for Mac computers with Apple silicon.
According to Apple's Self Service Repair website, a customer will first view the repair manual for the product they'd like to repair. After that, they will be able to order parts and tools they need for the repair. These parts are the same that are available to authorized repair providers. For a customer that wants to repair a device but doesn't want to purchase tools for a single repair, they can rent a tool kit for $49. The kit will ship for free, and will be rented out for one week. Apple Insider rented a kit for a week, and a $1,272 hold was placed the credit card used to rent the kit. Ouch.
This move makes Apple repairs more accessible to those that aren't able to get their devices fixed as easily. On Apple's website, the company discloses that eight out of ten Apple customers are located within 20 minutes of an authorized service provider. However, this option will ensure that all Apple consumers are able to get the same repair if they feel capable of doing it themselves. With this launch, Apple also released a paper called "Expanding Access to Service and Repairs for Apple Devices," discussing the accessibility of their repairs.
Apple continues to make strides in how accessible they'd like to be to consumers, and this news comes after the reports of them developing a phone subscription service. However, this could mean that Apple is trying to further expand their reach in the technology branch, and may be signaling that bigger things are coming.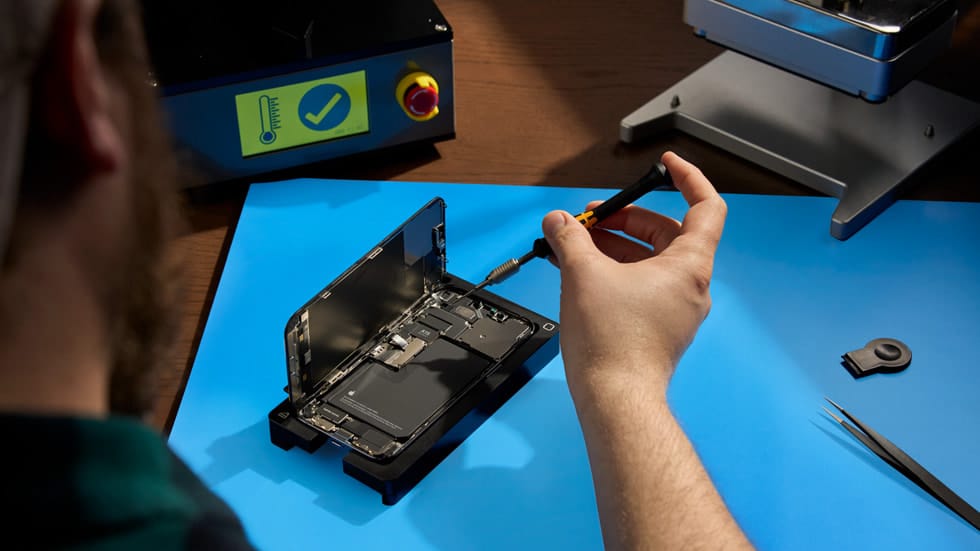 Roku reports uneven growth
Roku is proving that slow and steady wins the race. With inflation and churn, like we mentioned earlier with pay TV, Roku is also seeing a shift in TV consumption. The company saw slower growth with active accounts, only moving 2% in the last quarter, said MediaPost. Their total number of active accounts is now up to 61.3 million.
A company shareholder letter said this is largely due to the changing economy, which brought supply-chain distributions, leading to a decline in those purchasing Roku units. The company saw a 19% decline in set-top-box devices and Roku-branded TV sets. Additionally, due to inflation, TV sales are now back to pre-pandemic levels.
One area where Roku was strong was in their advertising revenue. While they don't disclose specifics, they shared that, with rising streaming hours, they have had additional opportunities for revenue in terms of advertising. On average, the active account use per day is up to 3.8 hours. Roku also said they retained 96% of their advertisers who were spending $1 million or more. Additionally, they cited that TV streaming devices had surpassed legacy pay TV devices in weekly US reach. Roku disclosed they had a positive outlook for their upcoming quarter. Their company-wide revenue grew 28% overall, and are estimating that their second-quarter revenue will grow 25% next year.
Since releasing their quarterly financials, there has been a new venture on the horizon to combat Roku: a venture from Comcast and Charter. Charter said that they would contribute $900 million over several years to the new venture, and it is slated to launch in 2023. Deadline reported that Comcast's Flex devices and smart TVs are in about 4 million household, creating additional competition for Roku.
"We've been competing effectively against big, strong companies for years, even Amazon, and we compete effectively. The reason we win in these markets is that we built the only purpose-built operating system for TV. We're incredibly focused on streaming. It's all we do," said Anthony Wood of Roku.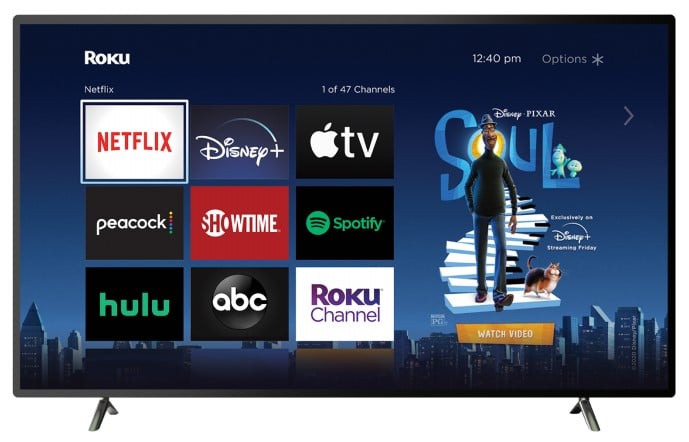 Top subscription jobs
Membership Experience Executive
Madison Square Garden Sports Corp.
New York, NY
The Membership Experience Executive will provide exemplary service to 350+ New York Knicks and/or Rangers Season Ticket Member accounts in an effort to maximize retention, cross-sell and up-sell customers into other MSG ticket and hospitality products. Successfully service, grow and enhance customer satisfaction, while contributing to department wide revenues in excess of $200 million plus annually. Maximize retention and renewal revenues for MSG Teams' franchises via year-round service and relationship-focused efforts to retain and renew existing subscription and partial subscription account clients. Assist in leading the implementation of retention marketing programs, events and service initiatives. Read more.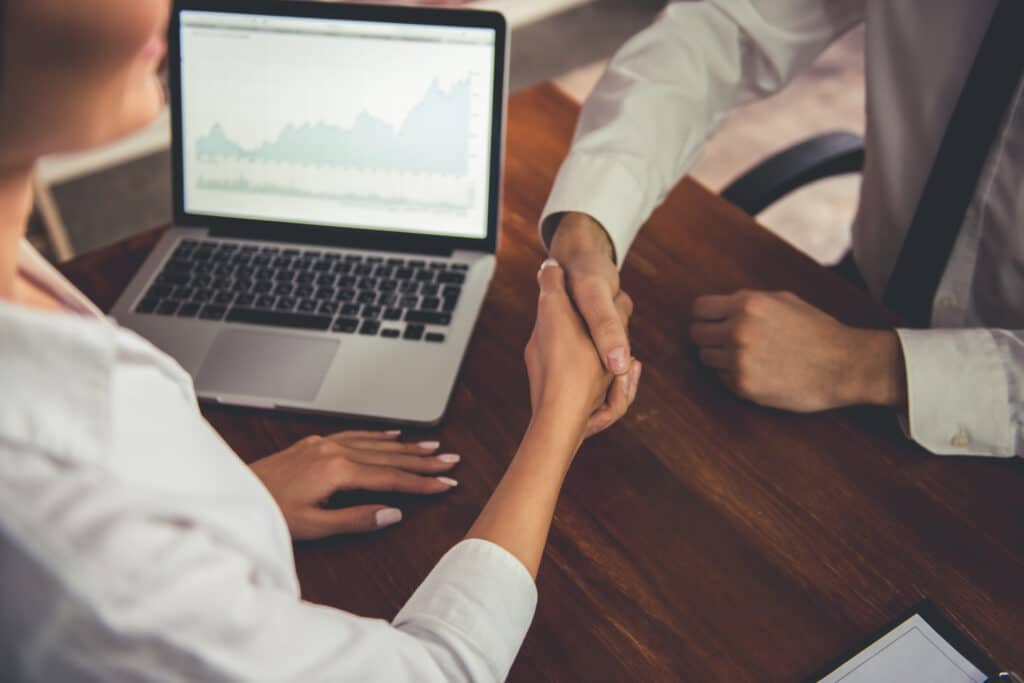 Brand Marketing Manager, Google One
Google
Mountain View, CA or San Francisco, CA
Whether you're on a consumer product (like Gmail, Search, Maps, Chrome, Android) or a business product (Google Ads, AdSense, Google Marketing Platform, Analytics), you take part in a complete marketing experience as you lead every facet of the product's journey. From determining positioning, naming, competitive analysis, feature prioritization and external communications, you help shape the representation of the product and help it grow a consumer base. This means you work with a cross-functional team across Sales, corporate communications, legal, webmasters, product development, engineering and more. In this role, you'll be involved with product marketing strategy from beginning to end.In this role, you will be responsible for translating the product vision and positioning into consumer facing programs that drive awareness, consideration, purchase, and promotion. Read more.
Executive Protection Officer
Peloton Interactive
New York, NY
The Global Security Operations (GSO) Team owns the safety and security efforts at Peloton. We are on a mission to build a world-class Security Program. As the Executive Protection Officer, you will serve as the primary protection agent and security strategist for Executive Protection. Reporting directly to the Senior Manager of Executive Protection, you will advise on security related matters and assist with gathering intelligence related to all c-suite executive leadership and instructors. This role requires the ability to provide protective strategies and services within diverse environments for a diverse population of team members and communicate with all levels of management. This person will work with confidential and sensitive information and must have exceptional communication skills and the ability to earn trust with business partners. In this role, you will be responsible for direct security protection of the Chief Executive Officer of Peloton and provide transportation needs as required. Read more.
Data Science Strategist, Connectivity Analytics
Meta
Menlo Park, CA and Denver, CO
Meta Mobile and Connectivity Partnerships is seeking an individual who is passionate about connecting our global community to help build and scale analytics insights and the network analytics products aimed at our Mobile Operator and Telecommunications partners in Brazil.Successful candidates will have a strong technical & data mining skillset, as well as client-facing experience — and enjoy the balance of both. You will engage with key partners on all levels including C-suite, delivering strategic business value from our insights products/data as part of unique partnership. At the same time, you can be scrappy, focused on results, are a self-starter and have demonstrated success in using analytics to drive the growth and success of a business. Your proven track record of leadership and impact in developing analytics and metrics based programs for itself. Read more.
Senior Product Manager, Prime Video
Amazon
Seattle, WA
We are searching for a Sr. Product Manager who can hold a leadership position in building the next generation of content catalog infrastructure that powers Prime Video's revolutionary acceleration, including partner facing platform (i.e. Video Central) and operator publishing automation tools. The individual is passionate about deep dive potential gaps, define the future product strategy, drive development of innovative initiatives, navigate in a complex start-up environment, exercise business judgment to evaluate trade-offs, and influence cross-functional tech strategy and prioritization. To succeed in this role, the individual will be comfortable to perform multiple large, cross-organization, complex, and business-critical feature development. Read more.