The subscription world is full of new announcements and choices this week. Google is rolling out user choice billing for Spotify and Bumble users in different markets, allowing them a choice on how and whom to pay. On top of that, Netflix has announced an event that is a first in the company's history: a live streamed comedy event. GAP is selling clothes on Amazon, hoping to get more eyes on their wares and recoup some losses. YouTube is helping shoppers get ready for the holiday season with From YouTube to You, and Roku is adding a sports hub on their home screen.
Google rolls out user choice billing in Play Store
In March, Google announced they would be testing an alternative billing option to Google Play's current billing system. They sought feedback in different countries, with a goal to maintain positive user experience. Developers that had non-gaming apps and were a registered business were able to apply.
This week, Google announced that both Spotify and Bumble would be participating in user choice billing. Google and Spotify reached an agreement on in-app payments in April. Spotify will begin rolling out their implementation of this program within the week, TechCrunch reported. Google has slowly been inviting other developers to join.
With this test, Spotify and Bumble will be able to bill U.S. users for subscriptions directly in their apps. This would allow companies to bill users' credit cards directly rather than through the Play Store, similar to how Apple runs things now. With user choice billing, fees paid to Google would be reduced. Currently, Google's cut is about 15% and 30%, CNBC shared. Switching to user choice billing would allow these fees to be reduced by 4%.
Users on Spotify will be presented with a choice when they go to pay for in-app subscriptions. They will be presented with the option to pay through Spotify directly or go through Google Play Billing. These choices will live side by side in the app, Spotify shared in a newsroom statement. Bumble will likely run similarly, but they have not commented on the matter yet.
Coming off the heels of slamming Apple, Spotify praised the decision.
"Google has taken a bold step to help level the playing field, but this is just the beginning. We're looking forward to testing, learning and iterating a perpetually improving experience for our users in markets all around the world," Spotify shared in a blog post announcing the reveal.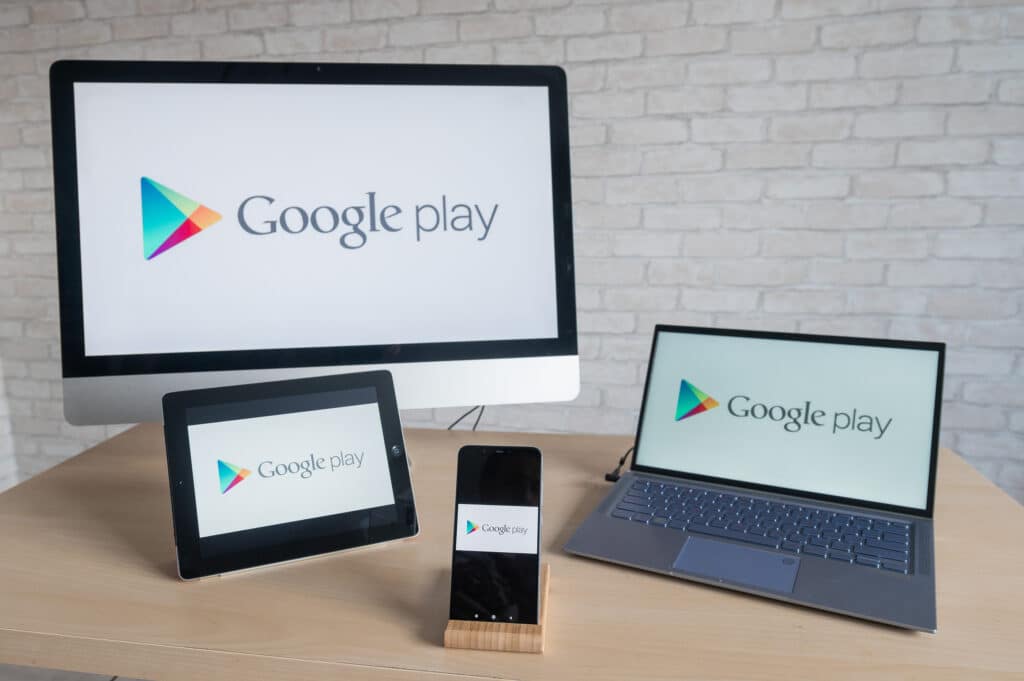 Netflix announces first live-stream comedy event
Netflix is coming off the heels of a strong third quarter and the launch of their ad-supported plan, and they want to implement more creative ideas. Their latest idea? A live-streamed comedy show, with Chris Rock as the host. Netflix announced that they would be hosting a live, global streaming event in 2023 with additional details to come later.
"We're thrilled the entire world will be able to experience a live Chris Rock comedy event and be a part of Netflix history," Robbie Praw of Netflix shared.
This will be the company's first live-streamed event, but this is not their first foray into live shows. They hosted Netflix is a Joke: The Festivalin spring 2022 across Los Angeles, making up 295 shows. The festival sold 260,000 tickets. However, this event was not live streamed, and all took place in person versus on the popular streaming service. They are already planning a second year of the event, free for comedy fans.
The announcement of the live-streamed special comes after their May announcement that subscribers could potentially get a live streaming option. For this launch, they were intending the feature for unscripted shows and stand-up specials. At the time, it was "early days" of the operation, but it looks like it's full steam ahead now.
However, many are worried what the tech capabilities will be like. Apple TV's first live-streamed baseball game did not go over well, and that wouldn't be as widely watched as a comedy special. Live-streaming tech tends to be more unreliable than on-demand video technology, TechCrunch shared. However, it is something that has been done before and can be done again. Our money is on Netflix to get it right.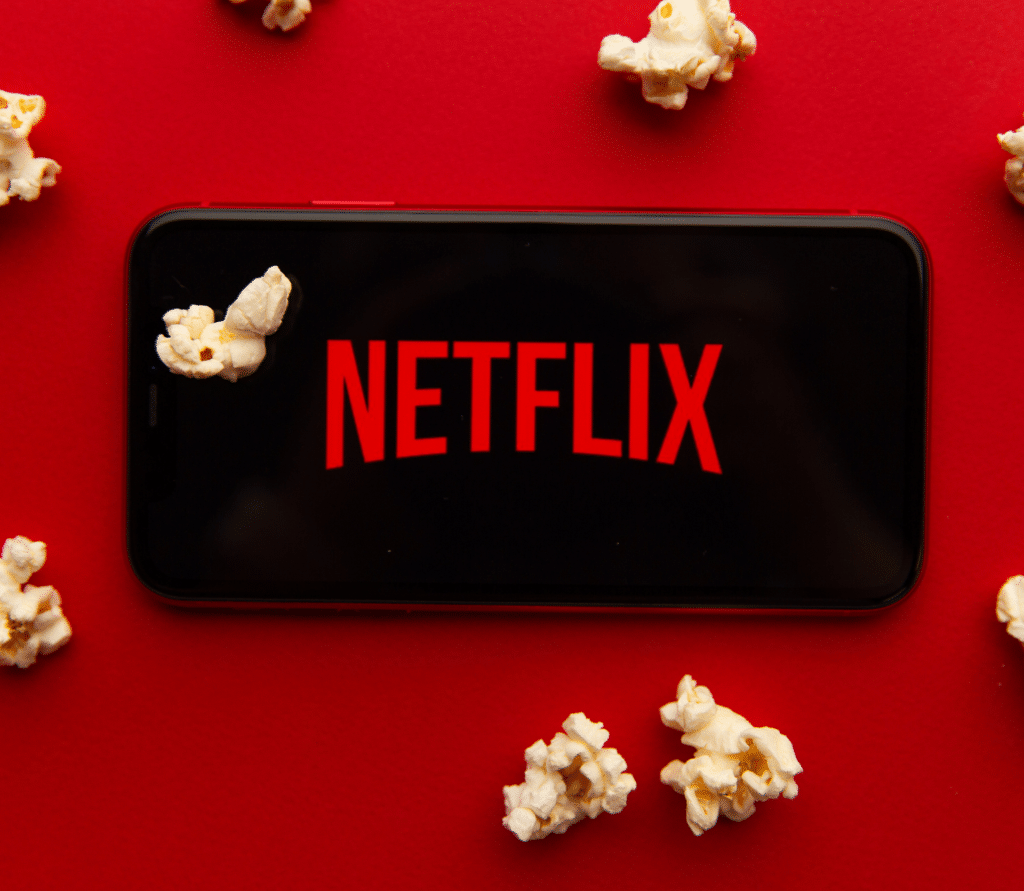 GAP Starts Selling on Amazon
GAP wants to expand its reach and to eliminate how many third-party sellers are shilling their goods. Last week, they launched their own storefront on Amazon. Customers in both the U.S. and Canada can shop for items from both GAP and Baby GAP. There is nothing exclusive to the Amazon storefront, and GAP items are included in Prime delivery, CNN reported.
"Collaborating with Amazon Fashion provides us a new channel to deliver GAP's modern American essentials to even more customers in the U.S. and Canada. We are excited to take this step with Amazon Fashion, to expand our product offering and deepen our connection with consumers through the GAP brand store," Mark Brietbard, President and CEO of Gap brand, said in a press release.
This is not GAP's first collaboration with a major retailer. Last year, they partnered with Walmart for a collection of home goods and furniture. The collection included more than 150 items at a variety of prices.
After a hard fall in past years, and a change in leadership, GAP is sure to benefit from the Prime partnership, bringing their clothes to new eyes. However, with an outside retailer, it could take away direct sales from the GAP and take them further away from having physical storefronts.
In addition, the corporate structure is rocky, Retail Dive shared. They are in the middle of a CEO transition at Old Navy. In September, the company announced layoffs, and they recently announced that they would be selling their China business. They can only hope Amazon can help turn them around.
"GAP is facing slowing footfall at its own stores and has struggled to grow sales for years. It will hope that making some of its range available on Amazon will help grow exposure and sales – especially among the family demographic," Neil Saunders of Globaldata Retail shared.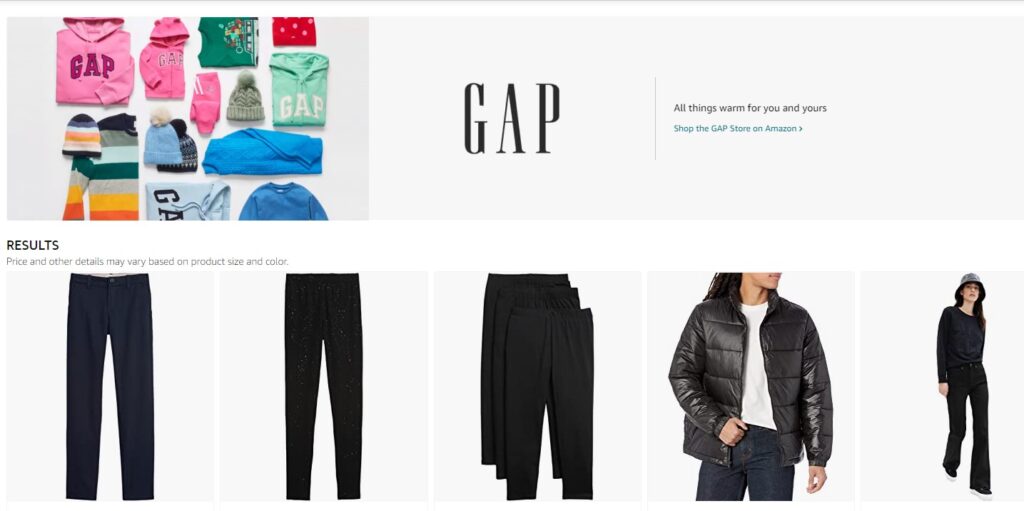 YouTube announces "From YouTube to You"
YouTube is looking to the holiday season and helping those searching for gift guides with the launch of From YouTube to You. The series consists of videos, livestreams and shorts from creators, allowing them to curate gift recommendations and deals to help shoppers feel more at ease during the holiday season.
In a blog post, YouTube shared that more than 30 of YouTube's biggest creators would partner with the video sharing site for 10 days of shoppable content, that can be found on a specific Shopping tab. Brands like Ulta Beauty and TULA Skincare will also be taking part in the shopping event.
Content creators with at least 20,000 subscribers will be able to tag products in their videos across Google's product catalog, making it easier than ever to shop from a YouTube video. In addition, creators can have live-streamed shopping events and have Q&A sessions with their viewers while they shop.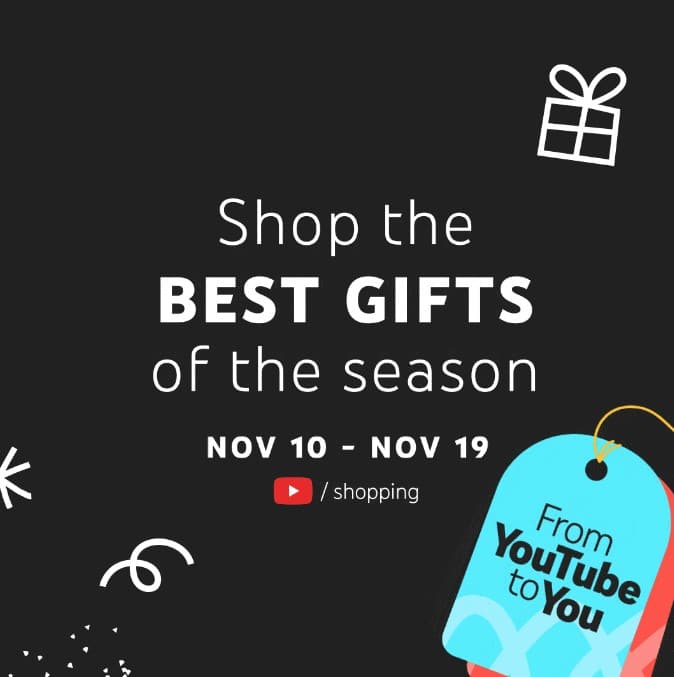 YouTube also wants to bring back Shoppable Shorts, a feature that first launched with Glossier in June. This campaign featured over 100 creators showing off a new eyeliner launch from the beauty brand, and the pencil is still sold out in several shades five months later.
With this move, the company wants expose more of their viewers to in-app purchasing, which could lead YouTube to a larger commerce capability down the line. They have been trying to generate more interest in in-stream shopping, so this would give them a larger opportunity to capitalize on a captive audience. Live-stream shopping is something they would really like to tap into, Social Media Today said.
Amazon found success with their mid-year Prime Shopping Event and live streaming options, continuing to bring it to different audiences around the world. Livestreaming shopping currently generates hundreds of billions of dollars in revenue in China, so it could truly be an untapped market in the U.S.
Roku integrating sports onto home screen
Roku is taking stock of what's important to viewers, and sports seem to be among the top of the list. Roku is adding sports as an option to the home screen on their devices. Roku integrated a sports hub onto their home screens, helping to show viewers live and upcoming sports on their platform.
It also allows for one location for sports content, The Verge shared. The hub will show sports fans different live games that are going on at that moment. In addition, viewers can browse by the sport or league they want to watch. When viewers check out a specific game, Roku tries to assist in showing the viewer how they can watch.
Services currently integrated into the offering include Apple TV, DirecTV, Fox Sports, FuboTV, Paramount Plus, Sling TV, The Roku Channel, and more, with more options to come, Engadget shared. Roku will even tell viewers which services require a subscription when they click on options.
"We know that keeping track of where sports are being streamed has only become more fragmented over the past few years. Watching your favorite teams should be simple, so we've made it a priority to build out a more seamless and streamlined way to discover and watch sports on our platform. Sports are a vital part of the streaming experience, and we will continue to make enhancements to that experience, like adding more supported providers and finding new ways for our users to follow their favorite teams." Alex Hill of Roku said of the new feature.
Roku is also adding more sports-related shows on The Roku Channel, Forbes shared. For foodies, they have added a show featuring Emeril Lagasse, where the chef will help curate recipes to accompany the next game.