This week's Five on Friday features launches, growing pains and shutdowns. Netflix is building their own gaming studio in Helsinki to help build a world-class gaming studio, and Spotify has laid off more of their podcasting staff as they experience growing pains. In addition, Amazon is launching a QVC-style livestreaming service in India, Meta will shutter Bulletin early next year, and LinkedIn shares top subscription jobs.
Netflix plans to launch their own games studio
Netflix may be making staffing cuts in the animation department, but the streamer is looking to grow in the gaming sphere. Over the past few years, Netflix has bulked up their gaming portfolio, and they have recently announced that they are looking to build a world-class games studio.
In a blog post, the media giant shared that they are establishing an internal games studio in Helsinki, Finland. Netflix chose Helsinki because it is the home of some of the best gaming talent in the world, and their studio Next Games already resides in Finland. All of Netflix's existing studios will develop games for the diverse tastes of Netflix's members.
"Today, I'm excited to announce that we are establishing an internal games studio in Helsinki, Finland, with Marko Lastikka as the studio director. This is another step in our vision to build a world-class games studio that will bring a variety of delightful and deeply engaging original games — with no ads and no in-app purchases — to our hundreds of millions of members around the world," said Amir Rahimi, VP of Game Studios for Netflix.
Lastikka has been an executive at both Zynga and EA in the past. He has also previously worked at Digital Chocolate, creating Facebook games. He has indicated that he as a strong history with games that could be transferred to mobile, or computer-lite games, making him a good fit to lead Netflix's foray into more mobile games. History suggests that Netflix's games will be casual games based off their existing titles.
At the time of this writing, Netflix currently has 25 different mobile games, all ad-free with no extra fees and no in-app purchases. What you see is what you get, and they are included with a Netflix subscription. It is unclear whether these games will be offered to those utilizing the ad-supported tier when it comes out later this year. Netflix's existing games span genres of action, adventure, arcade, card games, and more.
Netflix has shown they are successful with bringing gaming titles to the screen with titles like Cyberpunk: Edgerunners, Castlevania, and The Witcher, but can they do the reverse when it comes to games?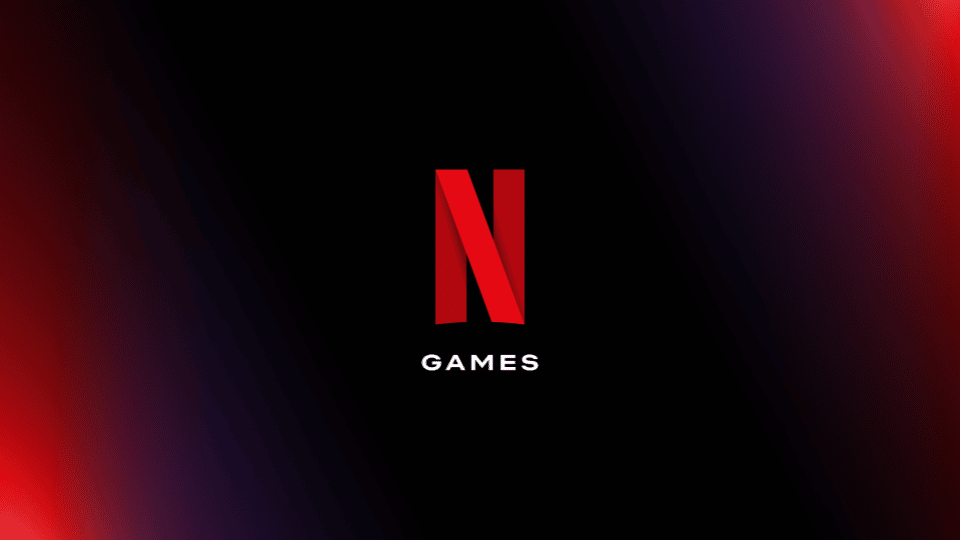 Spotify experiences more growing pains
Spotify has started to make more staffing cuts in the podcast department, after trimming a whole studio earlier this year. In this latest round of cuts, they eliminated five workers on their podcast-editorial team, including four full-time employees and one contractor, Money Control reported.
These five staffers promoted the company's shows and ran a related Discord channel. The group these staff members were cut from has 14 total members, reducing the team by a third. Spotify has not commented on these cuts.
This comes after laying off Studio 4's team after disbanding the studio entirely. With the Studio 4 closure, as many as 15 staff members were either laid off or moved to other positions. With that round of layoffs, affected employees were given two months of severance pay. It is unclear if the five employees affected in the latest round will receive that same settlement.
Spotify has experienced growing pains throughout the year and had to restructure and reshuffle management. They had several high-profile podcast executives leave, including their head of talk partnerships Courtney Holt, and Gimlet Media co-founder Matt Leiber, BNN Bloomberg reported. They also lost Lydia Polgreen, who moved to The New York Times. Spotify moved to have Bill Simmons oversee global sports content, after formerly founding The Ringer. Max Cutler, founder of podcast network Parcast, became the head of talk creator content and partnerships. Julie McNamara now oversees Spotify's three podcast studios and their original content.
In June, Spotify said that they would slow their hiring rate by 25% due to uncertainty of the economic times. In an email sent to employees, Daniel Ek shared that Spotify would still hire and grow, but they are going to slow the pace at which they are growing, CNBC reported.
Layoffs seem to be popular in the audio realm right now. CNN also reported that they would be trimming the audio team that works on developing podcasts, and about 10 employees would be losing their jobs, according to Inside Radio.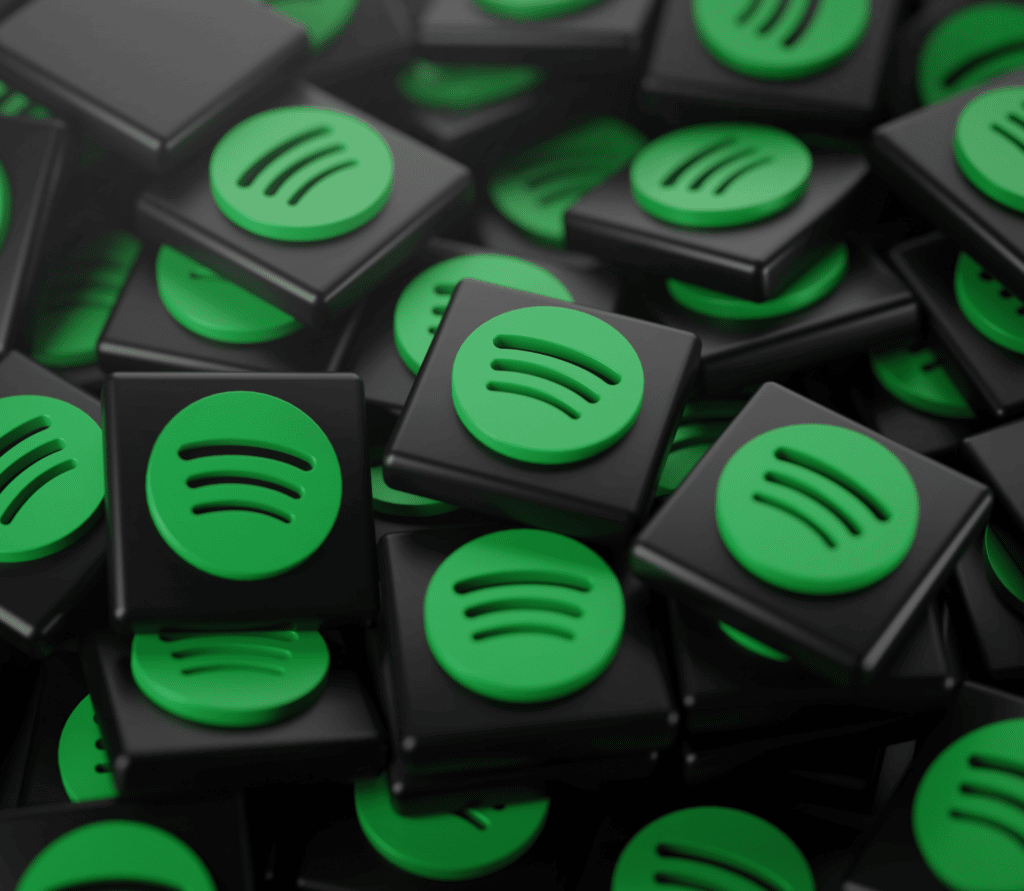 Amazon to launch QVC-style livestream in India
Amazon has branched into a lot of different fields, whether it's grocery, smart home, or medical, but they have not forgotten what they're good at: shopping. The company recently launched a new format of shopping overseas to help win customers over: a QVC-style livestream format. This feature already exists stateside, having launched in 2019.
Amazon Live is bringing more than 150 creators to host livestreams and plug products into those streams, TechCrunch reported. Creators will get a cut of each sale they make through their livestream, giving them an incentive to make these sales. Due to the nature of the content, Amazon Live will allow customers to communicate directly with the influencers they're watching through comments. However, comments will be moderated via algorithms to eliminate foul language in real-time.
Amazon said that they are not currently focused on the sales side of this move, but also the engagement of the livestreams. Across categories of electronics, home décor, fashion and beauty, 15 different livestreams are running between the hours of 10 AM and 1 AM. Videos are averaging between 30 and 600 simultaneous views at a time, and Amazon expects that over 450 hours of content will take place during their Prime Holiday Shopping event October 11 and 12.
"With Amazon Live launch, we want to make the shopping experience exciting and meaningful for our customers," Kishore Thota of Amazon India shared.
Amazon has spent a lot of time and money trying to get their name further into India, having spent $6.5 billion already. However, that is not without its criticism: they have already welcomed Jeff Bezos with an antitrust probe, according to TechCrunch. Bringing creators to help sell wares could bring friendlier faces to the game and incentivize more people to make purchases with this format of content.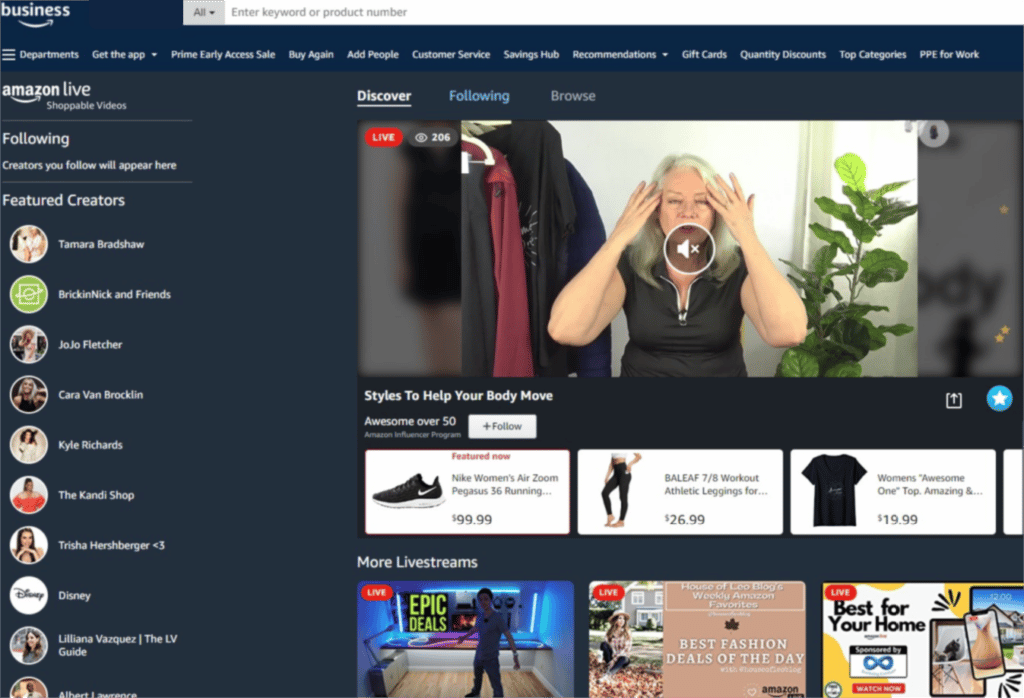 Meta to shut down Bulletin newsletter in early 2023
Early next year, Meta will shutter its newsletter subscription service Bulletin, says The New York Times.
Meta has contacted impacted writers via email to share the news.
"Bulletin has allowed us to learn about the relationship between creators and their audiences and how to better support them in building their community on Facebook," Meta said in a statement. "While this off-platform product itself is ending, we remain committed to supporting these and other creators' success and growth on our platform."
Meta launched the newsletter in June 2021 to compete against Substack, featuring popular writers like Malcolm Gladwell, Mitch Albom, Adam Grant, Dorie Greenspan, and Erin Andrews, among others. As part of the package, each writer received their own website and the ability to customize their newsletter's name, logo, colors, and articles with multimedia features.
At launch, Facebook said Bulletin writers received all the subscription revenue generated by their newsletters, and the payments were handled through Facebook Pay, which accepts credit cards, debit cards, and PayPal. The partnerships allowed for several subscription-based features, including content, commenting, and Facebook groups exclusively for subscribers.
News of the shutdown is not necessarily surprising given Meta's recent belt-tightening, but the company was optimistic at the six-month mark. In a December 21, 2021 blog post, Meta's Campbell Brown and Ben Peskoe said Bulletin had more than 115 publications. More than half of Bulletin's creators had over 1,000 free email subscribers, and others had between 5,000 and 10,000 subscribers.
"In the coming year, we'll thoughtfully increase the number of creators on Bulletin as we improve the experience ahead of future expansions. This will include a number of different topics and types of content, from video-first and audio-focused creators to long- and short-form writers, and more," said Brown and Peskoe. "We'll also continue focusing on ways to help new writers grow their audiences and monetize their publications. So many creators right now are working to build audiences on their own. We want to be right there with them to help them thrive."
It looks like Meta will look to other tools to help creators thrive in the new year.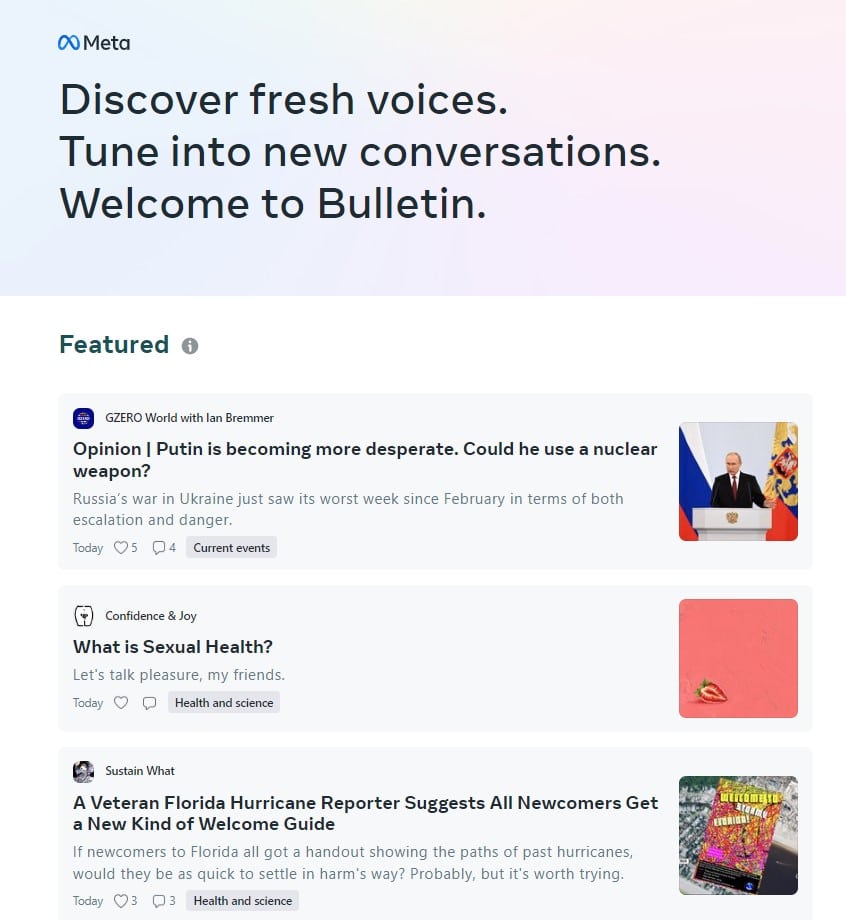 Top subscription jobs: LinkedIn
VP, Marketing Operations
Gannett | USA TODAY NETWORK
U.S. (Remote)
The Vice President, Marketing Operations is a strategic, results-oriented marketing operations leader who leads the planning, processes, and systems for our marketing team. As the VP, Marketing Operations you will be responsible for finding ways to increase efficiencies, create processes, and remove roadblocks. The vice president will establish a framework to streamline how internal stakeholders work with the Marketing Operations team. By utilizing your extensive experience operationalizing strategic and organizational initiatives, you will align key priorities within Marketing and across the business. This role is a stickler for quality and organization, can see around corners, and proactively engage with executive stakeholders to keep a plan on track. Everyone breathes a sigh of relief when you are leading a project because of your reputation for reliability. Read more.
Director, Paid Marketing
Conde Nast
New York, NY
Condé Nast is seeking a strategic performance leader who is highly analytical and has experience managing paid marketing campaigns across channels and platforms profitably. The Director will oversee full funnel, paid marketing initiatives across various Condé Nast properties and multiple formats with a focus on subscription and revenue growth. This role will be responsible for managing a team of paid media marketers and will have a strong global focus. Read more.
Vice President, Ecosystem Reliability Engineering
Pandora
New York, NY
This is an exciting opportunity to build and lead a team of Engineers to optimize the user's experience through analyzing SiriusXM's entire ecosystem, identifying areas of improvement, and building custom tooling to proactively increase issue identification and triage. What you'll do: lead and grow a team of high-performing engineers; manage a geographically dispersed team; partner with cross-functional teams to identify, define, support, and improve the SDLC; build, maintain and improve custom tooling that provides automated analysis of the ecosystem's health, while being proactive in the identification of issues prior to becoming an incident; and more. Read more.
Director, Product – Payments, Subscriptions, Users
Crunchyroll
Dallas, TX (Remote)
As a Director, Product Management, you will be owning the payments, subscription, & acquisition product roadmap. You will help define and drive new product initiatives that allow customer acquisition and retention worldwide across all apps & services. As a specialist in both first & third party payment services, you will hypothesize, measure and leverage insights to build a strong subscription funnel. You will be working with various payment gateway & in app payment partners, and be responsible for keeping current with new payment capabilities and laws that have impact across our ecosystem. We are looking for someone with experience in launching subscription services internationally. You will be responsible for leading the team through a gap analysis in payment capabilities across our SVOD services, building out capability roadmaps. Read more.
Director, Customer 360
TIME
New York, NY
The Director, Customer 360 plays an integral, cross-functional role within the TIME Next Data team. You will lead an emerging team responsible for a customer data platform that supports audience segmentation and activation to owned and paid channels. You will partner with product, marketing, engineering, and advertising teams on mapping and executing an audience strategy across each phase of the acquisition and lifecycle funnel for TIME and its clients. You will evaluate data providers to enrich our first party data set that drive insights, data science modeling, precise targeting and expanded addressable reach. You will help TIME formulate a position on data privacy and evaluate data partnerships. You will stay updated on privacy and industry changes to educate stakeholders and future proof the MarTech stack. You will be designing these solutions to scale for US and International application. Read more.
For more subscription jobs, visit our Subscription Jobs page.