The Walt Disney Company reported that its direct-to-consumer streaming subscription services – Disney+, ESPN+ and Hulu – have attracted nearly 174 million subscribers for the period ended July 3, 2021. This represents an increase of more than 73 million subscribers year-over-year and direct-to-consumer revenue of $4.3 billion, a 57% increase over D2C revenue of $2.7 billion for the third quarter of fiscal year 2020.
"We ended the third quarter in a strong position and are pleased with the company's trajectory as we grow our business amidst the ongoing challenges of the pandemic," said Bob Chapek, CEO of The Walt Disney Company, in an August 12, 2021 news release. "We continue to introduce exciting new experiences at our parks and resorts worldwide, along with new guest-centric services, and our direct-to-consumer business is performing very well, with a total of nearly 174 million subscriptions across Disney+, ESPN+ and Hulu at the end of the quarter, and a host of new content coming to the platforms."
Popular breakout hits include Pixar's Luca and Marvel's original series Loki and The Falcon and the Winter Soldier. Later this year, Disney+ subscribers can expect Beatles' documentary Get Back and new series from Marvel, Star Wars and National Geographic.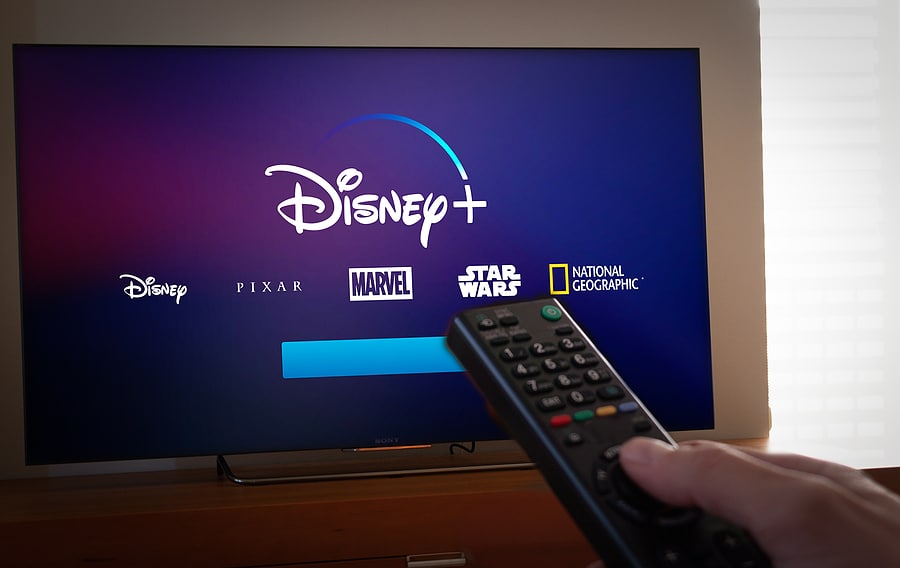 Hybrid theatrical release strategy
Once the pandemic hit, Disney developed a hybrid strategy to get major motion pictures in front of fans and families. With movie theaters largely closed, Disney added Premier Access as an option to release blockbuster films like Cruella, Jungle Cruise and Black Widow. These films were released on Disney+ and in theaters simultaneously. Disney+ subscribers had to pay an additional $29.99 per film to watch them the same day they were released in theaters.
Though Disney felt this was a strong strategy, not everyone was thrilled, including Scarlett Johannson, the star of Black Widow, and movie theater owners and operators. Johannson is suing Disney for the simultaneous release of her film, claiming that her compensation will be impacted.
"Both Bob Iger and I, along with the leaders of our creative and distribution teams, determined this was the right strategy because it would enable us to reach the broadest possible audience," said Chapek on the earnings call. "And just to reiterate, distribution decisions are made on a film by film basis based on global marketplace conditions and consumer behavior. We will continue to utilize all available options going forward, learn from insights gained with each release and innovate accordingly while always doing what we believe is in the best interest of the film and the best interest of our constituents."
Subscribers by D2C platform break down as follows:
D2C Platform
# Subscribers as of July 3, 3021
(in millions)
# of Subscribers as of June 27, 2020 (in millions)
Disney+*
116.0
57.5
ESPN+
14.9
8.5
Hulu
SVOD Only
39.1
32.1
Live TV + SVOD
3.7
3.4
Total Hulu
42.8
35.5
GRAND TOTAL
173.7
101.5
*Disney+ subscribers includes Disney+ Hotstar subscribers in India, Indonesia, Malaysia and Thailand which launched at different times starting April 3, 2020.
Average monthly revenue per paid subscriber
Of all the company's D2C subscription services, Hulu's Live TV + SVOD service brings in the most average monthly revenue per paid subscriber (ARPU).
| | | |
| --- | --- | --- |
| D2C Platform | ARPU As of July 3, 2021 | ARPU As of June 27, 2020 |
| Disney+* | $4.16 | $4.62 |
| ESPN+ | $4.47 | $4.18 |
| Hulu | | |
| SVOD Only | $13.15 | $11.39 |
| Live TV + SVOD | $84.09 | $68.11 |
The ARPU for Disney+ decreased from $4.62 to $4.16 because there was a higher mix of Disney+ Hotstar subscribers. The ARPU for ESPN+ increased from $4.18 to $4.47 due to a price increase. The ARPU for Hulu's SVOD Only increase due to higher per-subscriber advertising revenue, which was partially offset by a higher mix of subscribers to the bundled offering. The ARPU for Hulu Live TV + SVOD increased due to rate increase, per-subscriber advertising revenue, per-subscriber premium and feature add-on revenue. It was particularly offst by a higher mix of subscribers to the bundled offering.
Operating loss decreases by $0.3 billion
Operating loss for Disney's D2C services was $0.3 billion, a decrease from $0.06 billion during the same period last year. Disney said the operating loss was due to improved results at Hulu which were partially offset by higher losses at Disney+.
The increase in revenue at Hulu was due to subscription revenue growth and higher advertising revenue which were offset by higher programming and production costs. Subscription revenue growth is a result of new subscribers as well as higher rates for Hulu Live TV + SVOD which went into effect in December 2020. Advertising revenue increased due to increased impressions.
Higher losses at Disney+ were due to higher programming and production, marketing and technology costs. These costs were partially offset by higher subscription revenue and Premier Access revenue for Cruella. Subscribers paid an extra $29.99 per household to watch Cruella when it was released on May 28, 2021.
Overall company results
For the third quarter of fiscal year 2021, Disney reported total revenue of $17.0 billion, a 45% increase over total revenue of $11.8 billion for the same period last year. Total net income for the quarter was $923 million, or $0.50 diluted earnings per share, compared to a net loss of $(4.7) billion, or $(2.61) diluted loss per share, in the third quarter of fiscal year 2020.
Insider Take
Disney's direct-to-consumer subscription services and strategies have helped the company forge ahead as the pandemic continues. Its slate of content, including originals and exclusive documentaries and films, gives the company the ability to provide a wide range of content to satisfy virtually everyone's needs – family entertainment (Disney+ and Hotstar), sports (ESPN+), content with a broad appeal (Hulu SVOD and live television (Hulu SVOD + Live TV). Their strategies to raise prices and do simultaneous theatrical releases have been somewhat controversial, but this company is smart and, as Chapek said, they'll learn from their experiences and make future decisions based on those learnings.