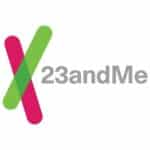 23andMe Holding Co. (Nasdaq: ME), the leading player in consumer genetics and therapeutics, released its second-quarter fiscal year 2024 (FY24) financial results on November 8th, shedding light on how it is responding to market challenges and a notable surge in subscription revenues.


Unraveling DNA Mysteries Since 2006:
Founded with the mission to decode the intricacies of individuals' DNA, 23andMe has navigated its evolution from a direct-to-consumer (DTC) genetic testing pioneer to a holistic healthcare and therapeutics entity.
Revenue Streams:

Consumer Testing: Kit sales and subscriptions, primarily offering DNA Home Testing/DTC Genetic Testing, encompassing both ancestry and health insights.


Proprietary Database: Boasting a goldmine of data, facilitating applications in therapeutics, statistical research, and diverse industry collaborations.


Therapeutics: Monetizing genetic data for drug development, marked by a significant deal with GlaxoSmithKline (GSK), entitling 23andMe to 50% of profits from drugs developed using their genetic insights.


Q3 Financial Highlights:
Total revenue for FY24 Q2 reached $50 million,  marking a 34% decrease from the prior year. This downturn was primarily attributed to a decline in Research Services revenue following the conclusion of the exclusive discovery term in the GSK collaboration. However, the report announced a renewal of this partnership with a non-exclusive data license, including a substantial $20 million upfront payment.
Net loss for FY24 Q2 amounted to $75 million, compared to $66 million in the corresponding period last year. Operating expenses for the same quarter were $101 million, reflecting an improvement from the previous year. Reductions in marketing, advertising, and personnel-related expenses contributed to this positive trend.


Strategic Shifts:
Anne Wojcicki, Co-Founder & CEO, reiterated 23andMe's unwavering commitment to personalized and actionable health improvement for consumers. These strategic maneuvers, including product launches and collaborations, underscore the company's dedication to offering consumers meaningful and comprehensive health insights.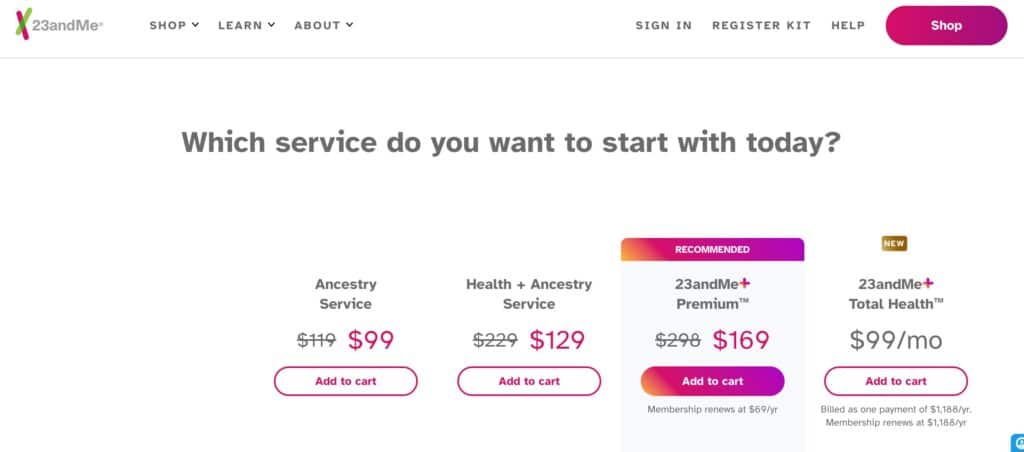 Q3 Successful Pricing Strategies:
23andMe reported the successful implementation of increased kit and subscription pricing. This strategic move surpassed expectations, leading to improved margins and highlighting the growing perceived value of its products for consumers.
More Subscription Offerings:
In a bid to enrich its consumer offerings, 23andMe also introduced 23andMe+ Total Health, a premium health membership featuring clinical-grade exome sequencing, biannual blood biomarker testing, and access to genetics-trained clinicians. This comes on the heels of the continued refinement of the 23andMe+ Premium subscription, which now includes two new digital health tools—HealthTracksTM and Health Action PlanTM—integrating lifestyle and genetics for a holistic user experience.


INSIDER TAKE
This strategic focus makes sense despite industry challenges. 23andMe had a noteworthy 10% year-over-year revenue growth in its consumer business as noted in its annual report, with 23andMe+ subscription business expanding by over 50% year-over-year and showcasing the increasing popularity and value perceived by customers in this premium offering.
23andMe's Q3 fiscal report and announcements unveil a company responding to dynamic market challenges. The focus on consumer-centric product innovations makes strategic sense amidst its other financial challenges to achieve growth and financial stability moving forward. We look forward to seeing the results of its subscription focus in future reports.