In this week's edition of Five on Friday, the death of Queen Elizabeth II takes center stage, causing a major surge in news traffic not seen since the 2020 U.S. election. Also, Netflix lays off animation staff, The New York Times adds at-home meal kits to their product offerings, Paramount+ may merge with Showtime, and HBO and HBO Max rule the Emmys.
Death of Queen Elizabeth II Causes Surge of News Traffic
In new reports since the death of monarch Queen Elizabeth II, more than one newspaper in the UK has seen their highest traffic since the news broke. It was front page news worldwide, and gained 426 pages of news coverage across the UK alone, according to PressGazette.
In new reports, PressGazette shared findings of which news organizations found success after printing news regarding the queen's passing.
The Guardian produced the smallest print pages by volume of any UK national newspaper, but their circulation was still double their usual expected sales. Their web traffic grew to more than a quarter million page views per minute. Of those views, almost half of that audience viewed news of Queen Elizabeth's death. Their breaking news story of the monarch's death was their most read standalone news story of all time.
A spokesperson from The Guardian said the news was their biggest audience since the 2020 U.S. election, and all coverage of the royal family was widely and deeply read. However, this was met with criticism. The Guardian shared letters from readers that were upset with continuous coverage.
The Telegraph saw a record level of subscriber engagement with the news and found that they had high levels of engagement from non-subscribers as well. They also saw their highest traffic since the 2020 election. They elected to share their social media data, and more than 10 million people reportedly saw Telegraph journalism via social media on Thursday.
Sky News TV coverage reached 6.48 million people between Thursday and Sunday, and their average share of television audiences went up 116%. In the U.S., 11.4 million U.S. viewers watched Queen Elizabeth's state funeral Monday morning, according to the Los Angeles Times and Nielsen.
It wasn't just news that went up in viewership, either. The flight of Queen Elizabeth II's coffin was confirmed as the most tracked flight ever by Guinness. Though King Charles III acceded to the throne on September 8, his coronation will take place in 2023.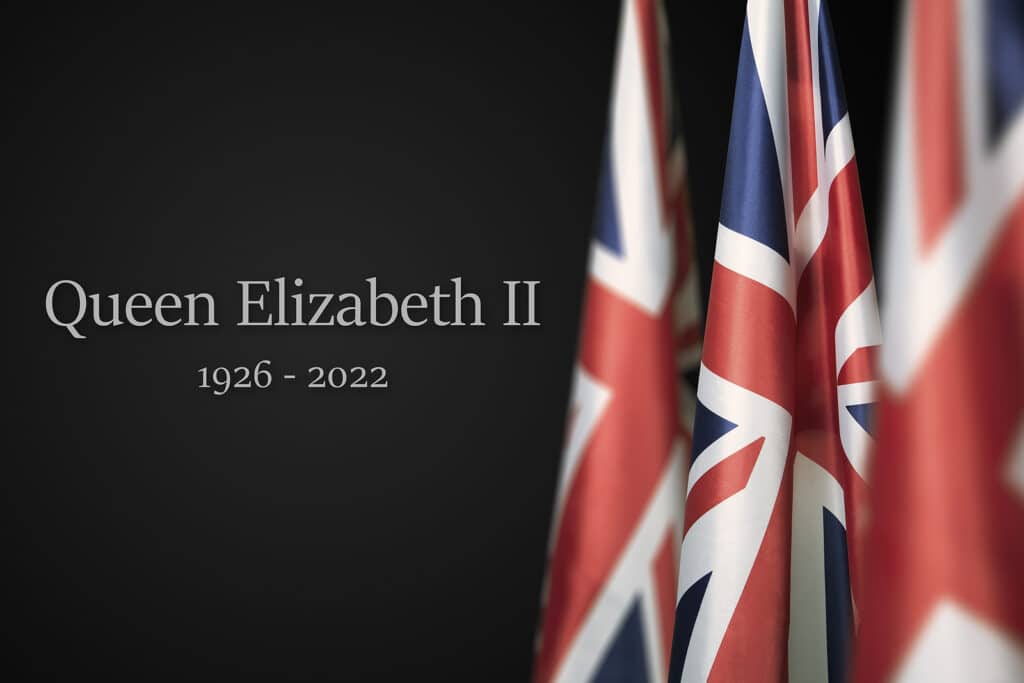 Netflix Lays Off 30 Employees In Animation Sect
In another round of layoffs, Netflix Animation has laid off 30 employees. Netflix previously laid off 300 employees in June, following an earlier round of layoffs in May. In their wave of layoffs in June, the streamer let go of 70 part-time jobs in the animation studio, as well as freelance jobs in social media and publishing.
At that time, the streaming service shared that more cuts would come, while they try to cut expenses. This round of layoffs comes as Netflix tries to restructure their company. Netflix started this restructuring last spring, The Hollywood Reporter shared.
Netflix Animation is currently led by Vice President of Animation Film Content Karen Toliver, as well as Vice President of Animation Film Production Traci Balthazor. The goal is to restructure and reorganize the animation division underneath Balthazor. Alongside the restructuring is their move and opening of a facility in Burbank for Netflix's original feature animation projects.
However, even with these cuts, it does not appear that Netflix is looking to decrease the output of Netflix animation, Variety said. In fact, their acquisition of Australian-based animation studio Animal Logic could help them do the opposite. Animal Logic is based out of Sydney and Vancouver, and Netflix stated they could "help accelerate the development of our animation production capabilities and reinforces our commitment to build a world-class animation studio."
Editor's note: At the time of this writing, Netflix Animation appears to have jobs posted on their website for potential candidates to express interest in.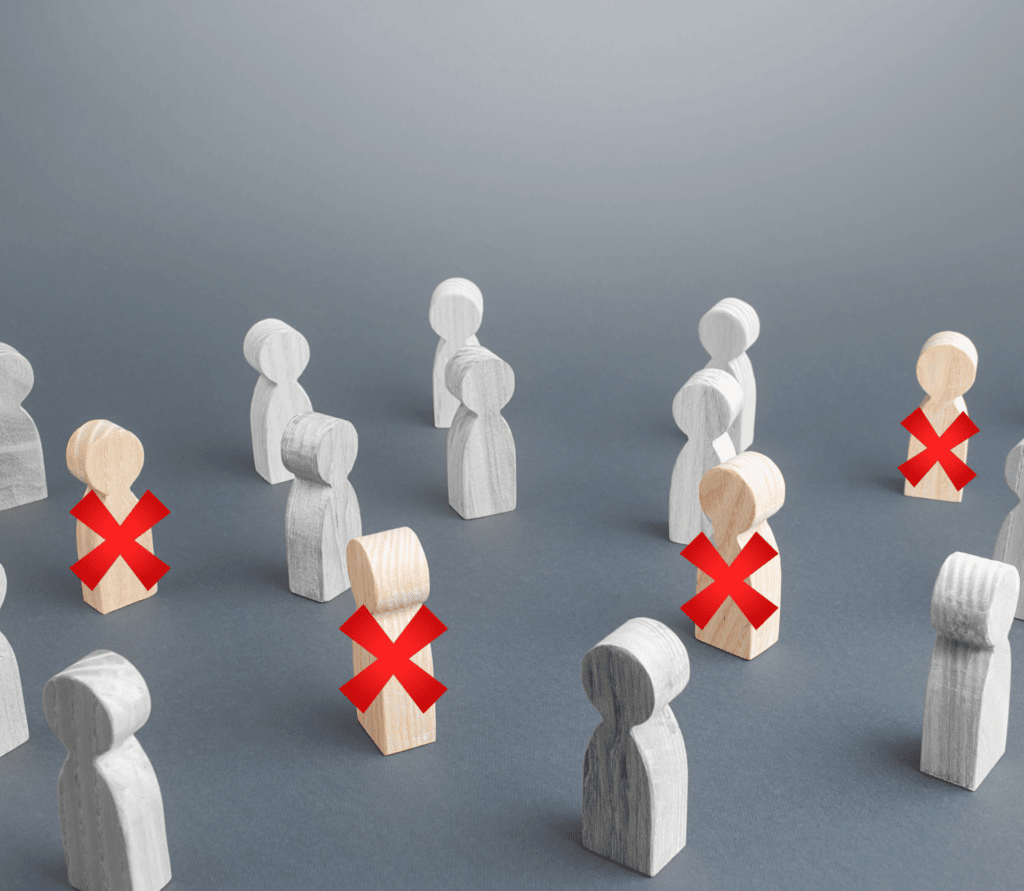 The New York Times Sells At-Home Meal Kits
The New York Times isn't done diversifying their revenue, and they're targeting hungry readers this time. NYT Cooking is planning to sell $95 at-home cooking kits, curated by guest chefs to help grow their revenue, as well as boost readership.
Kits can be purchased on the New York Times online store. Currently, there are three kits available: Donabe Essentials, Caribbean Creole Cuisine, and Indian Pantry. All kits come with access to two exclusive videos filmed at The New York Times Studio Kitchen, to allow those of all levels to cook along with the pre-selected ingredients. Curated boxes are expected to ship the week of September 26.
All the meal kits feature non-perishable items, The Hollywood Reporter shared. This allows readers to utilize the ingredients for not one, but four different dishes provided within the kit. However, readers can also access four additional recipes on NYT Cooking that incorporate similar ingredients.
The meal kits will be available to both subscribers and non-subscribers. The kit count is limited, and there is no specified number of how many boxes will be available. Interested parties can sign up to be notified when the boxes become available, Observer reported.
"We're always just thinking of ways we can connect with our community more and more. Of course, we love doing what we do through the [NYT Cooking] app, but it's always just so amazing to actually be able to get that much closer to in-real-life interactions. We're not just giving you recipes through the app or the site, but actually providing you with some of the ingredients so that you can get started and actually share the whole experience with us," Genevieve Ko of NYT Cooking said in an interview.
NYT Cooking reached the 1 million subscription milestone in December, which could make this a lucrative opportunity. The New York Times is well on their way to hit 10 million subscriptions by 2025, and to diversify revenue streams with non-subscription revenue, but are they losing sight of their primary mission – quality journalism?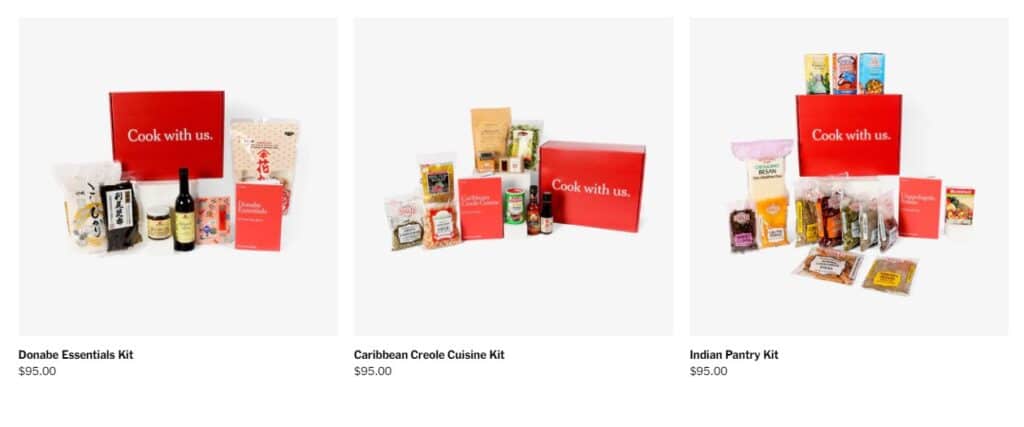 Paramount+ Says, "It's Showtime!"
Paramount Plus is looking to expand their audience and is teaming up with Showtime to offer a bundle of the two streaming services. The new bundle allows viewers to stream Showtime exclusive originals, movies, documentaries, sports and more, all commercial free, even with the Essential base plan. Additionally, with this bundle, viewers will be able to access SHOWTIME East and West live, and have the ability to download SHOWTIME episodes and movies onto their devices, according to Paramount+'s help page.
For a limited time, Paramount+ has lowered the price on their streaming bundle. Until October 1, prospective subscribers can get the Essential Plan, which offers ad-tier Paramount+ and Showtime for $7.99 per month or $79.99 a year, or the Premium plan, which offers ad-free Paramount+ and Showtime for $12.99 per month or $129.99 a year. Starting October 2, the Essential plan will cost users $11.99 per month, and the Premium plan will cost $14.99 per month, according to TV Line.
"The Paramount+ with Showtime bundle offers consumers unprecedented value by providing one of the broadest content libraries in streaming at one of the lowest prices in the marketplace. This singular user experience streamlines sign-up and enhances discovery, and this lower price will allow more households to enjoy this exceptional combined entertainment offering," Tom Ryan of Paramount said.
News of this bundle comes after Paramount announced they were considering discontinuing the Showtime streaming service, and moving its content onto Paramount's service. This move would allow them to streamline Paramount's offerings, the Wall Street Journal reported. Other streaming services like HBO Max and Discovery have already discussed merging their services together to make options more palatable for consumers.
"We are always exploring options to maximize the value of our content investment by giving consumers access to great Paramount content through an array of services and platforms," a spokesperson from Paramount said.
With recent news of Hulu and Disney+ potentially merging after Disney buys out Comcast's stake, it's harder and harder to appeal to new audiences. A merge of the two services could potentially save Showtime from extinction.

HBO and HBO Max Steal the Show at the Emmys
In recent years, original content from streaming services has been submitted for nomination in different awards shows. Last year, Netflix pulled in the most Emmys ever, winning 44 in a single night. While HBO may not be beating that record this year, they still came out on top as the streaming service with the most awards won, showing that they can compete with network television.
Overall, the streaming service won 37 trophies overall, according to TechCrunch. HBO credits shows like Euphoria, White Lotus and Last Week Tonight with John Oliver for helping net some wins. Overall, the streaming service pulled ahead of Netflix, who brought in 26 awards. HBO's wins come after hard news of layoffs post-merger, Deadline reported. The award wins brought good news, and a positive outlook to the company, showing that they can survive the tough quarters.
Other streaming services saw success as well. Hulu brought in 10 awards across both the Primetime Emmys and the Creative Arts, and Apple TV+ brought in nine awards. Amazon Prime Video brought in seven awards total.
Netflix had a lot of success in streaming numbers after the debut of Squid Game. When the show debuted, it became the company's biggest TV show ever, and helped them add 4.4 million new members in the third quarter. The show itself tied Euphoria for awards, locking down six for Netflix. Stranger Things also helped Netflix see success earlier this year, and helped Netflix with an additional five awards, Variety said.
Overall, streaming services and their original content seemed to outpace broadcast television, indicating where market trends are heading and proving that quality originals can come from anywhere, not just traditional sources.