Happy Friday, readers and insiders! In this week's edition of Five on Friday, we share how younger consumers' behavior is shaping media and entertainment usage in the U.S., and Amazon explains how it handles reviews in the wake of recent concerns that they aren't doing enough to screen out false and misleading information. Amora Coffee celebrates 10 years in the coffee subscription business, a cohort of six organizations forms Tiny News Collective to support local news and information, and Slate has turned giving advice into cash.
Will Gen Z Shape the Future of Media and Entertainment?
Generational trends and the COVID-19 pandemic are shaping how the world uses media, and some of that is being driven by younger consumers, reports Deloitte in its Digital Media Trends report, 15th edition. We know that media and entertainment companies are competing for the attention of consumers, regardless of age, but new trends are showing how Generation Z is impacting those trends.
"The next wave of disruption may lie with Generation Z – who prefers to play video games, stream music, and engage on social media, rather than just watch TV or movies," the report says.
U.S. consumers have a multitude of free, freemium and paid services and screens from which to choose. In a survey, most respondents said they use social media, use at least one paid streaming video service, and they either play video games frequently or occasionally. Others also subscribe to streaming music, have a linear pay TV subscription, and/or subscribe to a fitness service.
Of their survey respondents, Millennials, Gen X and Baby Boomers said watching TV and movies at home was their favorite choice for entertainment. Gen Z is apparently not a "video first" generation. They said playing video games was their favorite activity, followed by listening to music, surfing the internet and using social media platforms. Only 10% of Gen Z said that watching TV and movies at home was their favorite entertainment choice.
What does this mean?
"If the Generation Z preferences for gaming, music, and social media persist over time, the dominant position that video entertainment has held could be challenged," said Deloitte.
Deloitte also looked at reasons people choose to cancel or stop using a paid service. Price increases was the top reason that consumers cancelled video (49%), music (37%) or gaming services (38%). The removal of content was the second most likely reason consumers cancel or stop using subscription services.
Deloitte believes that Gen Z could reshape entertainment in the future. According to their survey, 87% of Gen Z plays video games on devices (smartphones, gaming consoles or computers) at least weekly to fill time. Streaming music was also a popular choice for Gen Z, though many use an ad-supported streaming music service.
For more observations and results, read the full report on Deloitte.com.
How Amazon Is Attempting to Prevent False and Misleading Reviews
In June, the United Kingdom's Competition and Markets Authority (CMA) opened an official investigation into the legitimacy of some reviews on Amazon and Google. They questioned whether the tech giants had taken sufficient action to protect shoppers from false or misleading reviews. Before that news broke, however, Amazon (preemptively?) explained how the company has created a trustworthy reviews experience.
"When Amazon first started showcasing customer reviews alongside the product for sale, some didn't understand why we would highlight positive and negative feedback on products in our store. To us, the answer was simple—we were obsessed with delighting customers over the long term, and that required providing genuine product reviews that helped customers make purchase decisions and receive products that met their expectations. As a result, it has always been critical that product reviews accurately reflect the experience that customers have had with a product," wrote Amazon.
Amazon went on to say that they devote "significant resources" to prevent fake reviews and reviews that were paid or incentivized from being posted. They used technology, machine learning and human intervention to proactively prevent fake reviews. However, they did acknowledge that their measures weren't foolproof. They also noted that, in 2020, they stopped over 200 million suspected fake reviews before they were seen by customers.
Amazon also addressed how it enforces their standards, and they believe the majority of sellers want their customers to have a positive experience. This includes preventing abuse, false and misleading reviews, and identifying and preventing "bad actors" from circumventing their review safeguards. The company identified fake reviews as an industrywide problem and not just an Amazon problem.
"Amazon will continue to enhance our proactive controls, streamline processes and tools for industry participants to work together, and work hard to hold bad actors accountable when they engage in abusing reviews. We need social media companies whose services are being used to facilitate fake reviews to proactively invest in fraud and fake review controls, partner with us to stop these bad actors, and help consumers shop with confidence. It will take constant innovation and partnership across industries and law enforcement to fully protect consumers and our honest selling partners," concluded Amazon.
Regulatory agencies like CMA will likely want more detailed information, but Amazon is attempting to provide an explanation to satisfy the concerns of buyers and sellers. Read the full post online.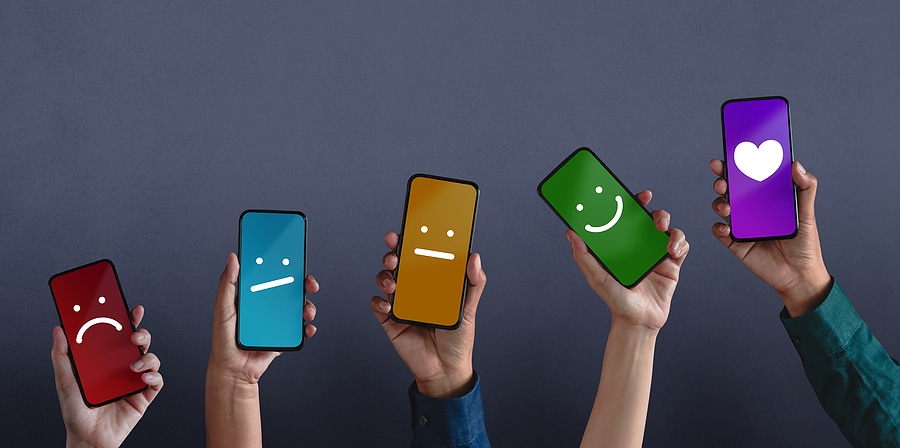 Amora Coffee Celebrates 10 Years of DTC Coffee and Tea
Launched in 2011, Amora Coffee was an early adopter of the direct-to-consumer model, delivering fresh coffee and tea directly to homes and businesses. Amora Coffee customers can save 18% off orders and get two times the loyalty points by purchasing an Amora subscription. They can use reward points to get items like coffeemakers, and there is no long-term commitment.
"Amora Coffee, with its direct-to-home delivery system, was created to ensure every bag received by its loyal customers is optimally fresh, and delicious. Amora Coffee has been successful for ten years and continues to build its brand by continuing to build its client base and delivering the best coffee available in the world today," said Amora in its 10-year-anniversary news release.
The company also said that subscription customization is driving the growth of the subscription industry. One-size-fits-all no longer applies.
"This has required a pivot into new systems and customer engagement which Amora has always embraced including complete program flexibility, guarantees, and a service the customer controls. Also required is the development of shopping flows to coincide with how consumers are adapting to buying online, similar to how grocery stores set up isles of consistency regardless of the chain. It is all about making the user and purchase experience easy for the consumer. We pride ourselves on our customer centric focus," a spokesperson for Amora said.
When asked what advice they'd give to a new subscription service, Amora said that engaging a consumer into a subscription and brand needs to be considered an honor for the consumer to place trust in you. The brand must be more loyal to the consumer than the consumer loyalty to the brand. With a subscription, when a consumer brings you into their world with the intent of ongoing future purchases, it is okay for them to experiment elsewhere, because if your brand stands up to their expectations in all facets of the subscription service, then you are simply giving them the opportunity to reconfirm their purchase decision with your brand.
Six Organizations Form Tiny News Collective to Support Local News
Earlier this week, the Tiny News Collective announced the first six organizations who will work to bring local news and information to their communities. In partnership with the Google News Initiative, each participating organization will get a $15,000 stipend to help fund the organizations. The Google News Initiative is also covering the cost of a year of membership in the Tiny News Collective and LION Publishers, an organization that supports independent news startups.
Though not all the organizations have names yet, the Tiny News Collective shared some information about them:
Seal Beach, California: Jeannette Andruss will cover education news for the Los Alamitos Unified School District in Orange County, California.
Los Angeles, California: Minerva Benedicto Vier. Co-founder Ang Diaryo wants to provide timely news and information for underserved, working class Filipinos in Los Angeles.
Harvey, Illinois: The Harvey World Herald. Amethyst Davis wants to help provide relevant news and information to her community.
Austin, Texas: Austin Vida. Nancy Flores is creating an independent Latinx news and culture site to empower the Lantix communication through stories, events and culture.
Princeton, West Virginia: Black by God. Crystal Good is creating Black to God to share perspectives that cultivate, curate and elevate Black voices from West Virginia.
Newark, New Jersey: Five Wards Media. Brit Harley will create equitable and informed multimedia focused on the concerns, voices and information needs of city residents.
The Tiny News Collective will work with each of these news organizations to support them and accelerate their work through training, technology, community and capital. Learn more about these organizations and the Tiny News Collective on Medium.
How Slate Is Making Money with Advice Columns
I am probably dating myself, but I remember reading Dear Abby in my hometown newspaper as a kid. At the time, I couldn't relate to many of the questions, but I remember it fondly, particularly when I'm reading similar columns like the one written by Catherine Newman for Real Simple.
Slate has also found success with advice columns, turning readers into regulars and then into paying customers. In a July 19 Poynter article by Elizabeth Djinis, Slate's Bill Carey, senior director of strategy, said that readers of their 'Dear Prudence' advice column were ideal readers because of their loyalty.
"There's something about that format of the advice column that really brings people back and creates that nice loop of people who write in, your columnist of choice answers the question and people comment on that with things like the live chat. You get some real-time responses and some real-time community," Carey told Poynter.
Some of Prudence's advice is available on Slate.com at no charge, but others – marked SlatePlus – are exclusive to subscribers. Slate Plus is available for $59 a year, and it includes unlimited articles online and via the Slate iOS app, ad-free reading, 30 Slate ad-free podcasts, bonus episodes and a subscriber-only weekly newsletter. New readers can try it out for $1 for the first money.
As a result of their success, Slate has branched into other advice arenas, adding a Care and Feeing column for parents, Beast Mode for pet parents, a sex advice column called How to Do It and Pay Dirt featuring financial advice. For Slate, these advice columns drive readers to subscribe, so they are building on that model to keep their readers coming back for more. Read more at Poynter.com.