Shutterstock is taking things up a notch. Last week, the stock image company announced the launch of a new editorial subscription, Shutterstock Editorial. The new platform offers over 90 million images and video assets in breaking news, entertainment and sports as well as archived content. Shutterstock promises to add 700,000 new assets a month.
In a news release, the company said Shutterstock Editorial builds off their 2022 acquisition of Splash News, a leading entertainment news network tapped by newsrooms and media organizations for celebrity images and video content. At the time of the acquisition, Splash News – then known as The Newsroom – had archives containing more than 30 million images with 40,000 new images being uploaded daily from over 4,000 photographers around the world. The company rebranded The Newsroom last August.
Shutterstock wants to be the leading destination for breaking news and exclusive archived content for newsrooms and media organizations. Shutterstock Editorial will feature two tiers – Essential, a monthly subscription, and Elite, an annual subscription – and an á la carte option to buy content on a per-unit basis without a subscription.
The company did not reveal pricing or terms and conditions, and the information is not available on the new Shutterstock Editorial website. The home page shows a series of iconic images, but there is no other information available, nor is their contact information available. The Join Us tab is for potential contributors to the site, and the Register tab is magazines, websites and blogs to sign up.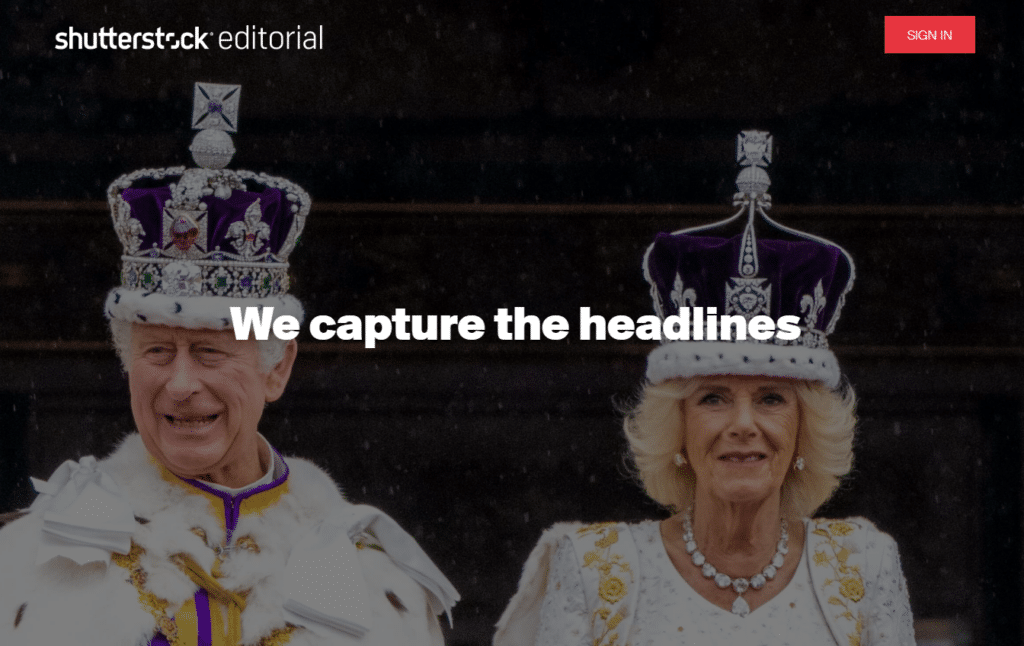 "We've made it easier than ever to find the right piece of content by constantly working to enhance the breadth of our library and the speed at which new assets are available for our contributors to publish," said Candice Murray, Global VP of Shutterstock Editorial, in a June 8, 2023 news release. "By optimizing the search experience and offering bespoke subscriptions, we have created the perfect solution for every player in the Editorial ecosystem."
Copyright © 2023 Authority Media Network, LLC. All rights reserved. Reproduction without permission is prohibited.
Shutterstock buys GIPHY for $53M
The news comes just weeks after Meta's announcement that they were selling GIPHY to Shutterstock for $53 million in cash. Meta bought the company in May 2020 for $400 million but was forced to sell GIPHY by the UK's Competition and Markets Authority. Meta appealed the CMA's decision but, in October 2022, agreed to sell.
"We are disappointed by the CMA's decision but accept today's ruling as the final word on the matter. We will work closely with the CMA on divesting GIPHY," said Meta in a statement last fall. "We will continue to evaluate opportunities — including through acquisition — to bring innovation and choice to more people in the UK and around the world."
Insider Take
With the growing popularity of AI-generated images and free sites like Pixabay and Unsplash, stock photography companies like Shutterstock, iStock, Adobe Stock and Getty Images have to differentiate themselves. GIPHY will help Shutterstock in that regard. So will an editorial subscription.
Editorial stock photography is a completely different product as journalists are required to adhere to copyright and fair use guidelines and have strict editorial standards in terms of photo editing. Giving them other options for subscriptions is a great opportunity for Shutterstock. We are eager to hear the details from Shutterstock.
Copyright © 2023 Authority Media Network, LLC. All rights reserved. Reproduction without permission is prohibited.