In this week's edition of Five on Friday, Lee Enterprises is forcing their employees to go on at least a two-week furlough or risk a salary cut, and we're looking at how much Twitter's ad revenue has dropped since Elon Musk took over. Apple's hardware subscription has suffered some setbacks, TikTok is testing out a paywall for their creators, allowing them more ownership of their content, and the NFL is sharing more details of what's to come with the new NFL Sunday Ticket offering.
Lee Enterprises forces furloughs
Lee Enterprises made waves last week when they told employees about their newest cost cutting measure. The media conglomerate told some of their employees they needed to take a two-week, unpaid furlough, or take a salary reduction.
"In order for Lee to comply with federal wage and hour laws, you are not allowed to do ANY work while out on furlough. Please do not read or respond to emails or voicemails, do not return calls and do not come into the office. Do not attend any function as an official representative of the paper," the email to employees read.
Employees will still receive benefits during this two-week period, and deductions for their benefits will still be taken out of their paychecks. There was no expansion on what a salary reduction would look like. The Roanoke Times said the furloughs appear to only affect those making $19 an hour. Employees making six-figures will have to take five weeks off without pay.
Lee Enterprises previously laid off employees when they avoided being acquired by Alden Global Capital last year. At that time, more than 400 jobs were at risk of being cut across 19 different papers, Axios reported. At the time, this made up 10% of their workforce. However, no one has confirmed if the full 400 were laid off; only dozens were found across papers.
In addition to the layoffs, Lee Enterprises is late for their Nasdaq filing. It was announced in January that they were not compliant, Media Post reported. Lee claims that there were weaknesses in their financial reporting, which is causing a delay for reporting their previous fiscal year.
Employees of Lee have expressed frustration and wondered if they would be better off being on Alden Global Capital's payroll, Axios shared. Some feel that they are following the moves Alden would have made.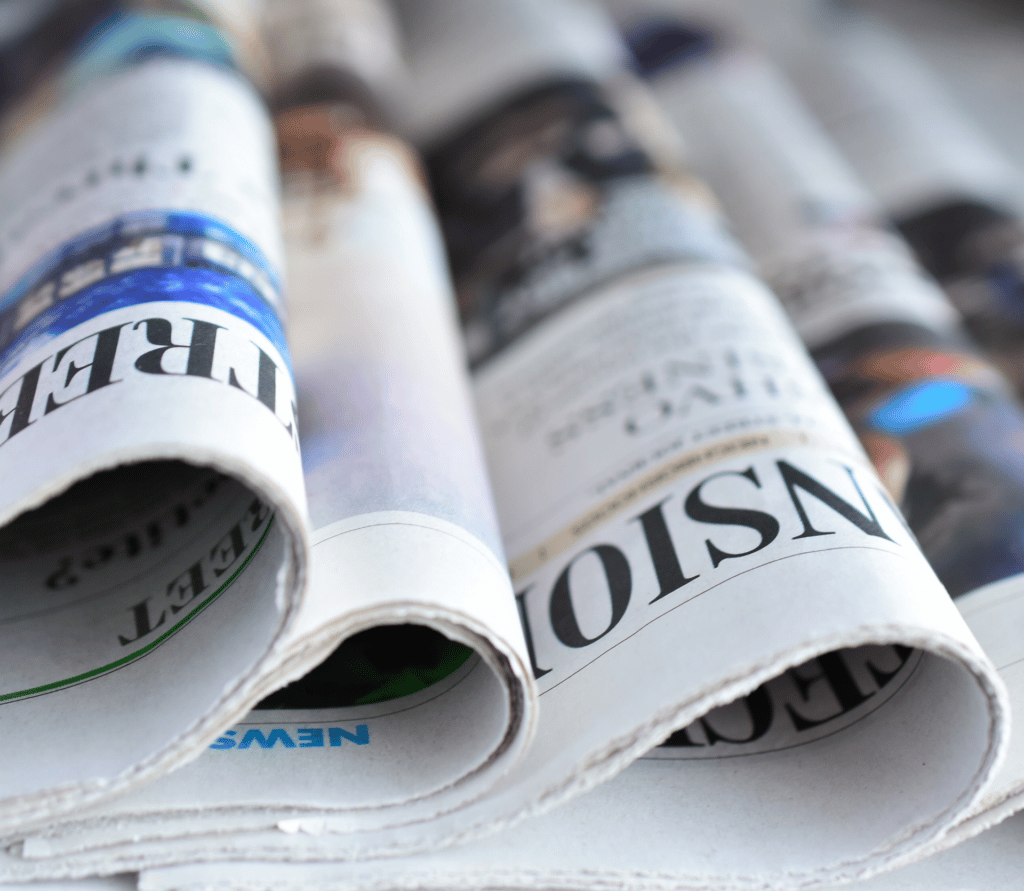 Twitter's ad spend is down
Ad spend on Twitter is down after Elon Musk acquired the company, causing the social media site take a swift nosedive. New data shows that monthly revenue from Twitter's top 1,000 advertisers is down by more than 60%, CNN reported. Looking at data provided to CNN, there is a sharp drop between November and December of 2022, with more advertisers jumping ship in January. Who left when? Take a look.
September 2022: 76 of 1,000 top advertisers no longer spending on ads
October: 93 advertisers
November: 254 advertisers
December: 547 advertisers
January 2023: 625 advertisers
Monthly revenue from advertising has dropped more than 60% from October to January, CBS News shared. In October, the social media site was bringing in $127 million in ads, and last month, they brought in only $45 million. For reference, Twitter once had a $4.5 billion advertising business. The nosedive started in October when Musk started to relax content policies, making it a more volatile site. Musk has also famously rolled back Twitter bans, bringing unpopular users back from the world of the banned.
Copyright © 2023 Authority Media Network, LLC. All rights reserved. Reproduction without permission is prohibited.
Revenue from the top 30 advertisers has also dropped, down an estimated 42%. HBO was once Twitter's top advertiser, having spent $12 million in September 2022 alone. They have scaled back their advertising spending quite a bit, only shelling out $54,000 on ads for January, CNN elaborated.
Companies that have halted advertising entirely include Coca-Cola, Kraft Heinz, Jeep and Wells Fargo. Fourteen of Twitter's top 30 advertisers cut their ties shortly after Musk took lead, Yahoo shared. Apple and PepsiCo have increased their spending, according to The Hill. While much of this can be attributed to Elon Musk's takeover of the social media platform, many companies are decreasing their advertising spending due to the uncertain macroeconomic situation. Though marketing and advertising are needed in a down economy more than ever, it is one of the first expenses to get cut.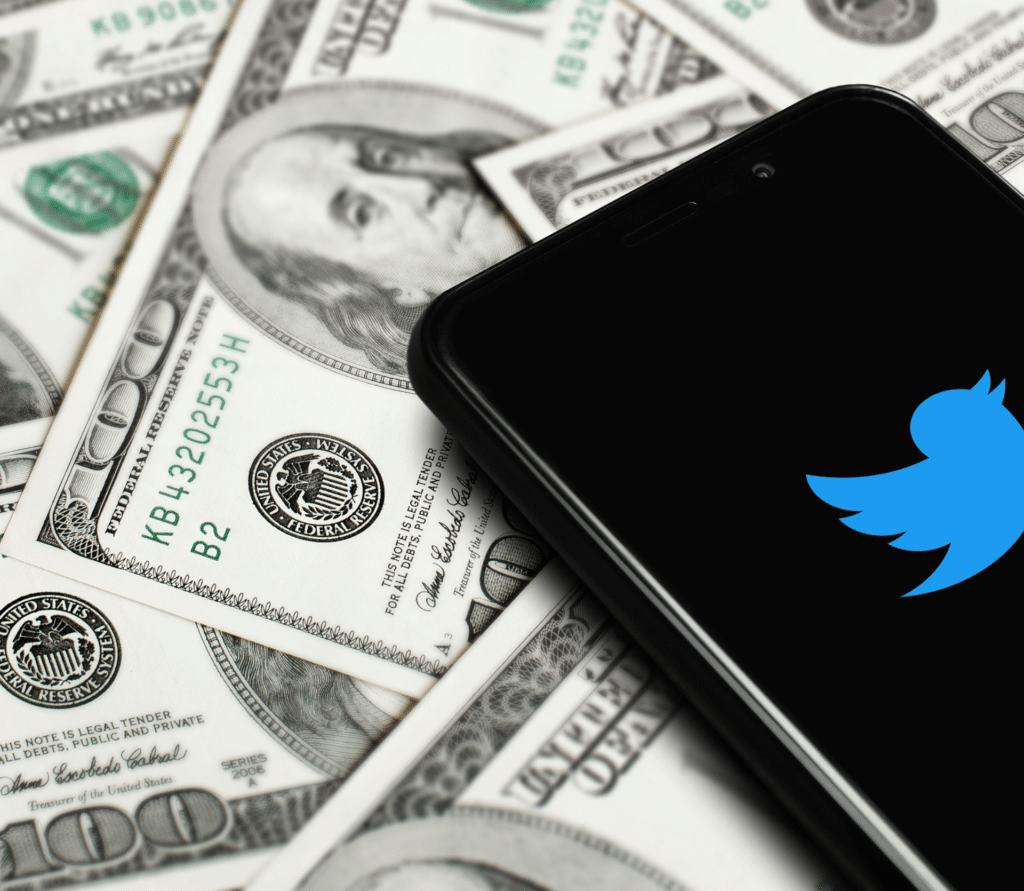 Apple's hardware subscription could face setbacks
For some time, Apple has quietly been working on a hardware subscription that would allow for their customers to pay for their phone via subscription payments. The service was first rumored in March of last year, and it could come to fruition, but not without setbacks first.
Interested consumers could pay a monthly subscription fee to "rent" their phones. The phones would be bundled with AppleCare, allowing for repair and replacement if anything happens to the phones. Currently, AppleCare is a standalone service and must be purchased at the same time as the related device. There is speculation that this subscription option could branch out to other Apple hardware, like MacBooks, Apple Watches, and more. No one knows what the fee for such a subscription service would be, but it will depend on what device the customer chooses, Apple Insider shared.
Copyright © 2023 Authority Media Network, LLC. All rights reserved. Reproduction without permission is prohibited.
This differs from Apple's current program for phones, the iPhone Upgrade Program, 9 to 5 Mac said. With the upgrade program, the customer owns the phone, not Apple. The customer is still paying monthly installments, spread out over two years. When it's time for a new phone, Apple accepts the current phone as a trade-in against any outstanding balance that remains.
Apple's original goal was to launch the hardware subscription service by the end of 2022, but that hasn't happened yet. Due to unforeseen circumstances, the tech giant must wait to launch. It would have been ideal to unveil the subscription service alongside the iPhone 14, but there was a desire to reduce confusion on launch day.
With the delay, we could see the service being launched alongside the iPhone 15 that will launch in September. However, some are speculating that it could come as soon as March. Despite engineering delays, it is still close to launch, Spiceworks reported.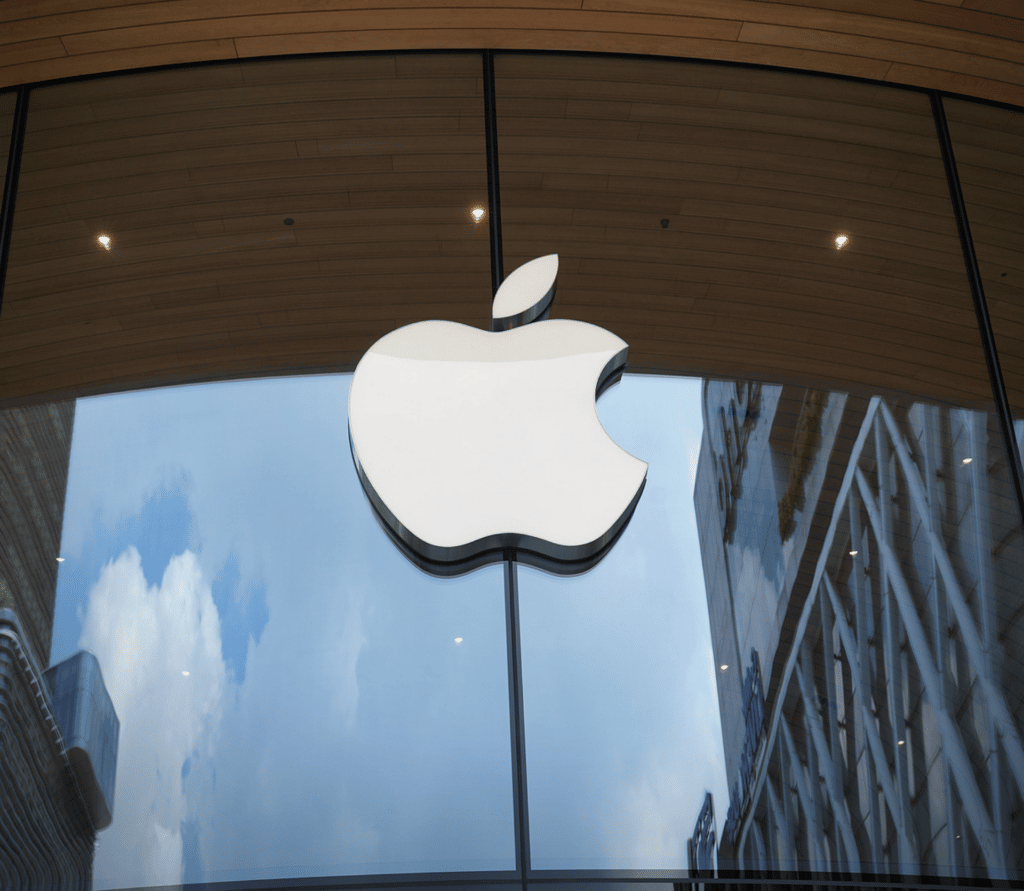 TikTok considers a paywall
TikTok may be making money moves as their growth starts to sputter out. They want to reach older audiences with a tried-and-true method – a paywall.
The social media site held a meeting last March to talk about how to keep their business sustainable after the pandemic when people were stuck at home. The company discussed connecting users with friends on TikTok, and someone suggested the integration into shopping, said The Information. This meeting was sparked by their monthly user figure dropping by just 3.5%.
One of the suggested features was a paywall, allowing creators to block access to certain videos for a nominal fee. The creator is able to set the price for their content, and it could be as low as $1, The Verge reported. Exclusivity in content has become the newest wave of monetization, as we have seen Instagram do with creator subscriptions.
Putting up a paywall would allow TikTok creators to make more money with their content after the creator fund runs out. However, with their new testing of features, Tik Tok is looking to revitalize the creator fund. Previously, they allotted $1 billion to pay creators for their content, but with so many creators, some users are only getting pennies for their videos.
TikTok is currently testing the new version of the creator fund in France and Brazil, but the feature could launch as early as next month stateside, said TechCrunch. There is not much known about what the new fund will look like, but TikTok is reportedly looking at changing the follower requirement, making the entry fee much higher. They would change the follower requirement from just 10,000 to 100,000.
"We're committed to exploring new ways to create a valuable and rewarding experience for the TikTok creator community. On TikTok, anyone can be a creator and everyone can enjoy entertainment from our inspiring creators, and we aim to continue innovating this experience so people can express themselves, find their community, and be rewarded for their creativity," TikTok shared.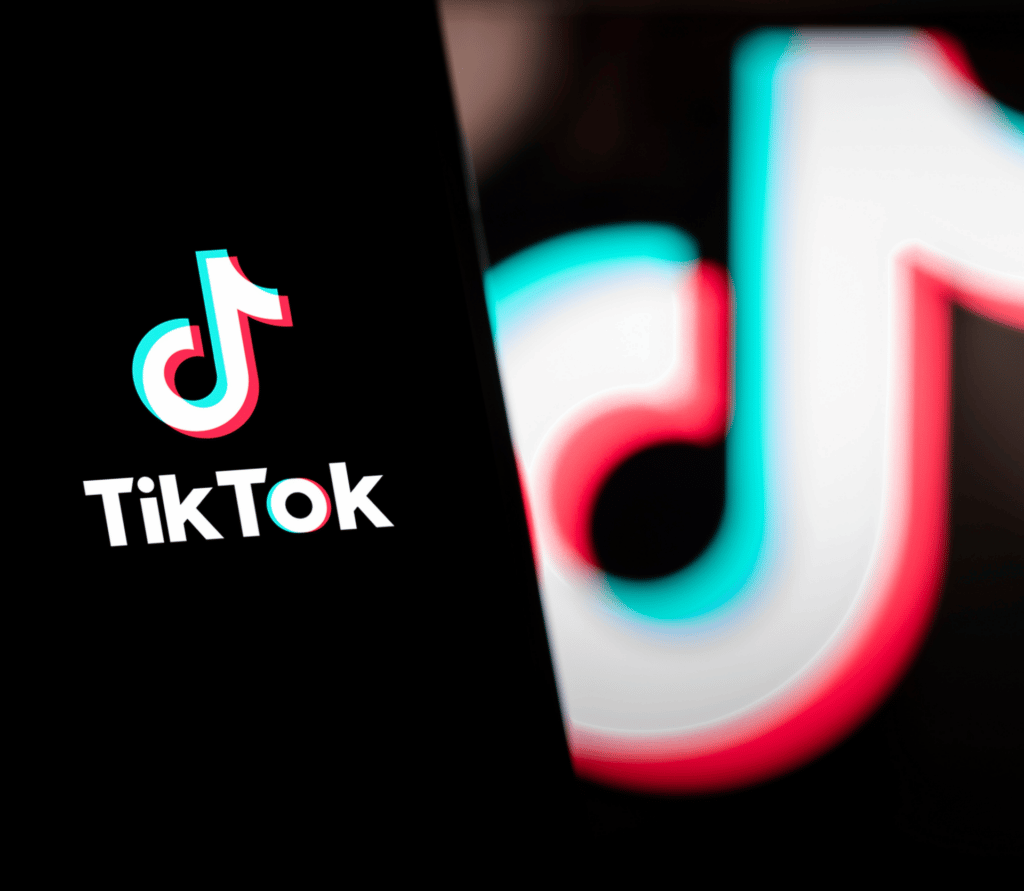 NFL considers a cheaper NFL Sunday Ticket
It has been two months since YouTube was awarded the rights to the NFL Sunday Ticket, and we're getting more details.
"On YouTube TV, we're building the ability for subscribers to, for example, watch multiple screens at once, and on YouTube we'll be adding new features specific to the Sunday Ticket experience, like comments, chats, polls, and so on. On the creator side, imagine all the creative ways they can create with exclusive NFL content, behind-the-scenes event access and so on. We're really excited to see what they will do across long-form, short-form, live streams, and more," Google Chief Business Officer Philipp Schindler said of the new details to come.
YouTube TV subscribers will be eligible for special offers in the spring, according to the NFL Sunday Ticket landing page. There were no other details given on what those deals would look like. Google has confirmed that they will be offering multiple plans with NFL Sunday Ticket, reported Cord Cutters News.
Those who are not subscribed to YouTube TV will still be able to sign up for the NFL Sunday Ticket with YouTube's Primetime Channels option, TechCrunch shared. This is the first time that the Sunday Ticket has been offered as a standalone option.
One of the reasons the league chose YouTube as their partner was for their ability to make changes to the subscription program, signifying that more changes could come down the line. Some changes include a lower-cost version, the ability to watch multiple games at once, and interactive features, the New York Post reported.
Fans were speculating that they could buy single team packages, but that will not be happening, according to Awful Announcing. The offering would be hard to regulate based on teams, given that teams have varying popularity, which could cause pricing disparities. However, the league is looking at a lighter option, that would offer a set number of games for a lower price.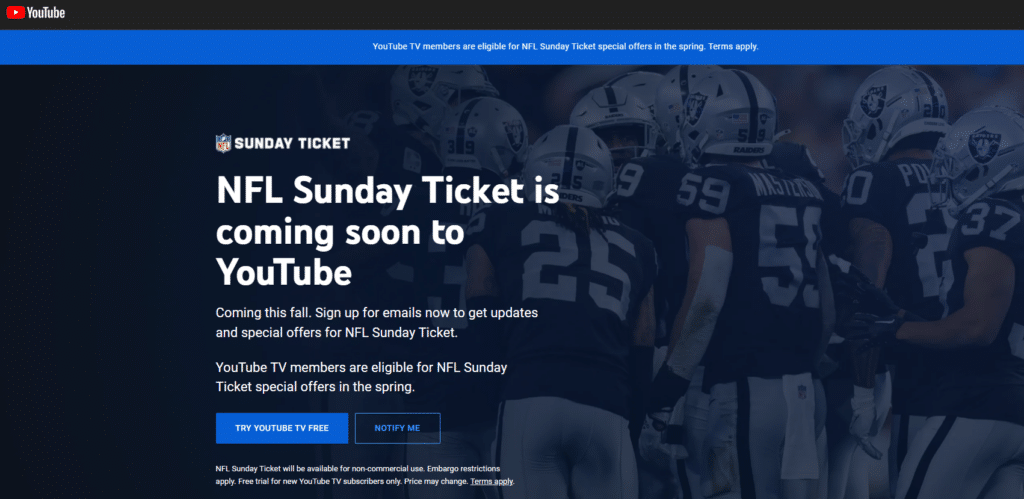 Copyright © 2023 Authority Media Network, LLC. All rights reserved. Reproduction without permission is prohibited.