Subscribers to The New York Times are in for a surprise at renewal time. The Times has quietly raised their subscription rates. The rate increase is significant – as high as a 36% increase for an annual subscription – but The Times has done it with little fanfare. Subscribers are being notified via email about six weeks ahead of their annual renewal date. In one case, the annual renewal rate for a digital-only, news-only subscription increased from $143 a year to $195 a year, representing a 36.4% increase over last year's price.
Why the subscription rate increase?
According to the email, the increased rate will help The Times "sustain and strengthen our coverage" during challenging times when producing quality journalism can be difficult, dangerous and expensive.
"Consider what your subscription helped us cover in the past year. We've been on the ground reporting on the war in Ukraine for months. We've documented the effects of climate change around the world, including its impact on global migration. We've charted the tumult in the economy. And we've examined the underlying causes and effects of a deeply divided society, including the overturning of Roe v. Wade," said A. G. Sulzberger, publisher of The New York Times, in the renewal email.
"Our journalists report on the full scope of human endeavor, including science, culture and a wide range of unexpected topics. We are committed as always to helping you navigate the moment and make the most of your life, in large ways and small," Sulzberger added.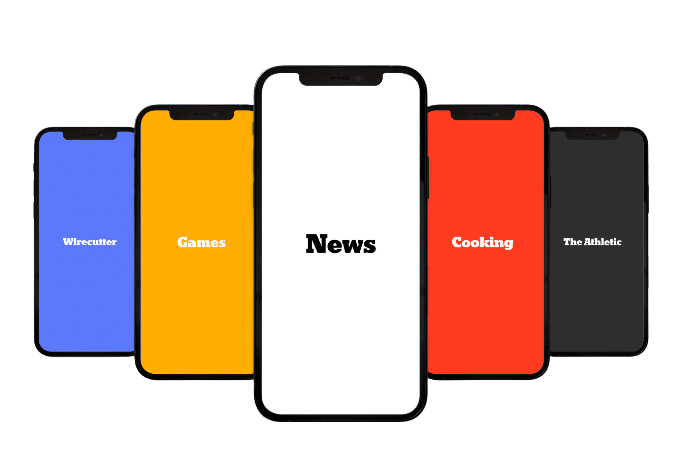 Part of The Times' subscription strategy
In the company's first-quarter earnings report, the company reported total subscription revenue of $397.5 million, a 6.9% increase year-over-year. Subscription revenue increased due to growth in the number of digital-only subscribers, the number of subscribers whose introductory pricing increased during the period, subscribers who upgraded to a digital-only subscription bundle, and higher revenues from The Athletic standalone subscriptions. The Times finished the first quarter with 9.7 million as the company marches toward its subscription goal of 15 million subscribers by the end of 2027.
Copyright © 2023 Authority Media Network, LLC. All rights reserved. Reproduction without permission is prohibited.
"We added 190,000 net new digital subscribers, bringing our total to more than 9.7 million. While advertising continues to experience near-term, cyclical challenges, our bundle strategy is gaining momentum, engagement metrics are strong, pricing initiatives are taking hold and we are slowing cost growth," said Meredith Kopit Levien, president and CEO of The New York Times Company, in a May 10, 2023 news release.
Transitioning subscribers from promotional pricing to higher subscription rates is part of their strategy. While not unusual, it is difficult to find consistency in their pricing. Depending on who views The New York Times subscription page and their past history, website visitors will see different offers. One promotion offers digital-only access to The Times' News, Cooking, Wirecutter and The Athletic for $1 a week every four weeks for a year, or $52 for the first year. After that, the price increases to a standard rate of $25 every four weeks, or $325.
Insider Take
As publishers ourselves, we completely understand the need to increase subscription rates, and it is a smart strategy. What we find concerning here is that the increase for an annual subscription is over 36%, a significant jump in a year's time. When we received our notice that our subscription was increasing, we were not offered the option to switch to a monthly subscription, which may have been more palatable. When we went to cancel our subscription, we were offered a price below the original $143 a year we were paying to stay with The New York Times. Such retention strategies can be very effective. There just seems to be a lack of transparency here.
Many subscription companies announce price increases, but The New York Times did not do so. We recommend that subscription companies be as transparent as possible. Subscribers don't like to feel like they have been misled. They also don't like knowing they are paying more than other subscribers for the same product. The company is proud to share news about the new partnership between The Athletic and StubHub and the launch of "The Headlines" podcast, but they aren't so keen to share their price increase.
Copyright © 2023 Authority Media Network, LLC. All rights reserved. Reproduction without permission is prohibited.