HBO Max is the latest streaming subscription service to raise its prices. HBO Max parent company Warner Bros. Discovery increased the price by $1 a month, plus tax, effective January 12, 2023, says Variety. This will raise the price of HBO Max's ad-free tier by approximately 7% from $14.99 a month to $15.99 a month. The new price is effective immediately for all new subscribers. Current subscribers will see the price increase with their next billing cycle on or after February 11.
This is HBO Max's first price increase since the streaming subscription service's launch in May 2020. The ad-free tier remains at $9.99 a month.
"This price increase of $1 will allow us to continue to invest in providing even more culture-defining programming and improving our customer experience for all users," said Warner Bros. Discovery in a statement.
The HBO Max website shows monthly and annual pricing for the ad-supported plan and the ad-free plan.
| | |
| --- | --- |
| HBO Max Ad-supported plan | HBO Max Ad-free plan |
| $9.99 a month | $15.99 a month |
| $99.99 a year, a 16% savings | $149.99 a year, a 20% savings |
With both plans, subscribers get access to thousands of hours of series, movies and exclusive originals and watch programming in HD. Ad-free subscribers can also watch select movies in 4K UHD and download shows and movies to watch offline. Ad-supported subscribers can expect to see about four minutes of ads per hour of programming. The ads play before and during select shows and movies. Brands and ad frequency depend on the show or movie a subscriber is watching, according to HBO Max's FAQs.
HBO Max was among the first major streaming services to offer an ad-supported tier. Under the ownership of WarnerMedia, HBO Max launched their ad-supported tier in June 2021.
Like other services, HBO Max no longer offers a free trial, but prospective subscribers can watch some free sample episodes of series like House of the Dragon, The White Lotus and Doom Patrol without a subscription at https://play.hbomax.com/.
Copyright © 2023 Authority Media Network, LLC. All rights reserved. Reproduction without permission is prohibited.
HBO Max removes content
Starting in August, HBO Max began removing popular content. In December, IndieWire reported that 81 titles had been removed or were slated to be removed, including The Time Traveler's Wife, Minx, Westworld, Legendary, Raised by Wolves and Finding Magic Mike.
Warner Bros. Discovery issued a statement to explain the removal of content, "As shared on a previous earnings call and stated by senior executives, Warner Bros. Discovery continues to strategically assess how best to maximize audiences and monetization opportunities for its content."
"The company has recently decided to license certain HBO and HBO Max original programming to third party FAST services to be part of a packaged offering which will drive new, expanded audiences for these series. As we prepare for this transition, these series will be coming off of the HBO Max service in the coming days," said Warner Bros. Discovery.
Pending merger of HBO Max and Discovery+
In a November 2022 earnings call, Warner Bros. Discovery CEO David Zaslav said the target date for merging HBO Max and Discovery+ would likely occur in spring 2023, ahead of schedule. This merger of streaming subscription services has been in the works since WarnerMedia and Discovery, Inc. merged last year. For the third quarter ended September 30, 2022, Warner Bros. Discovery reported 94.9 million direct-to-consumer subscribers from HBO, HBO Max and Discovery+, an increase of 2.8 million global subscribers from the prior quarter. At that time, global direct-to-consumer average revenue per user was $7.52.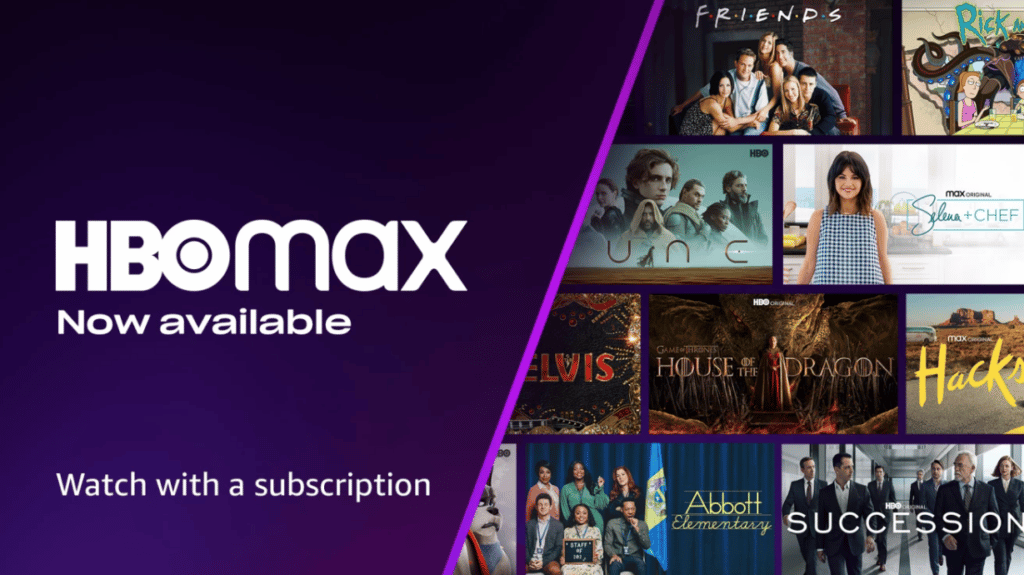 Warner Bros. Discovery merger
Last spring, the Warner Bros. Discovery merger closed, and the company has made some drastic changes ever since, including laying off thousands of workers, shuttering CNN+ soon after its debut, nixing CNN original documentaries, eliminating HBO Max content, and more debt that CEO David Zaslav bargained for. CNBC says that Zaslav's current focus is generating cash to help pay off debt. This means continued investment in streaming services, including HBO Max, but at a measured, affordable pace.
The company will base their content decisions on strategy. In particular, they will focus on hit shows and films that draw new subscribers.
Insider Take
The price increase is HBO Max's first in nearly two years, and while it was not necessarily expected, it should have been. Most other streaming subscription services are raising their prices, and a 6% price increase is nominal. Though their content catalog has slimmed down a bit, HBO Max still has a wide range of appealing content, and they are not likely to see significant churn except from the most price-sensitive customers who might downgrade to the ad-supported version.
Huge mergers like this are always complicated, and difficult decisions have to be made. Warner Bros. Discovery is focusing on what's working and what's generating revenue for them, so they can position themselves for long-term success. A price increase for HBO Max could make a notable difference. At $12 more per subscriber per year, HBO Max will raise millions of dollars to pay down debt and increase free cash flow.
Copyright © 2023 Authority Media Network, LLC. All rights reserved. Reproduction without permission is prohibited.