This year has been full of big subscription stories. This week, we continue our top 10 list with some of our favorites. Alden Global Capital completes its aggressive acquisition of Tribune Publishing and attempts a hostile takeover of Lee Enterprises; Discovery Inc. announces a merger with AT&T's WarnerMedia; and Twitter makes several acquisitions while testing new subscription products. Also, the Federal Trade Commission cracks down on subscription companies who use sketchy tactics, and Meredith Corp. is no more, at least not in its previous form. The broadcast side of the house was acquired by Gray TV, while Meredith's publishing arm was absorbed by IAC's Dotdash, creating Dotdash Meredith, the largest publisher in the U.S. What are your favorite subscription stories of 2021?
Alden Global Capital's aggressive acquisition tactics
Tribune Publishing
After many months of plotting and posturing, hedge fund Alden Global Capital finally closed its $633 million acquisition of Tribune Publishing in May 2021, putting the company in debt. When Alden took over, they removed CEO Terry Jimenez from his position, replaced him with Alden president Heath Freeman, and took the company private. This deal made Alden the second-largest newspaper chain in the country. Alden also owns MediaNews Group which owns the Denver Post, San Jose Mercury News, and the St. Paul Pioneer Press, among others.
Prior to the sale, Tribune Publishing owned the Chicago Tribune, The Baltimore (Maryland) Sun; the Hartford (Connecticut) Courant; the Orlando (Florida) Sentinel; the South Florida Sun Sentinel; the New York Daily News; the Capital Gazette in Annapolis, Maryland; The Morning Call in Allentown, Pennsylvania; the Daily Press in Newport News, Virginia; and The Virginian-Pilot in Norfolk, Virginia.
Alden, known for buying newspaper groups, slashing costs and gutting newsrooms, needed two-thirds of Tribune Publishing shareholders to approve the sale. Dr. Patrick Soon-Shiong, the owner of the Los Angeles Times and the San Diego Union Tribune, was the second largest shareholder of Tribune Publishing, owning 23.7% of Tribune Publishing stock. Soon-Shiong had the sole power to stop the Alden deal, but he abstained from voting, so the deal went through, much to the chagrin of the newspaper guilds who support Tribune Publishing employees.
Lee Enterprises
In November, Alden set its sights on Lee Enterprises, the country's fourth largest newspaper chain, and has been aggressively pursuing the acquisition of the legacy media organization for the last month. Alden made an unsolicited cash offer to Lee Enterprises' board of directors to buy the media organization for $24 a share, a 30% premium over Lees' closing price of $18.49 per share on November 19, 2021. That offer valued Lee Enterprises at approximately $141 million.
Founded in 1890 in Iowa, Lee Enterprises offers local news coverage and information and advertising services in 77 U.S. markets and communities in 26 states. Lee publishes more than 90 daily newspapers and websites including the Arizona Daily Sun, Arizona Daily Star, Tucson.com, the St. Louis Post-Dispatch, Missoulian, Richmond Times-Dispatch, The Buffalo News, Omaha World-Herald, and Tulsa World. The company's local and national digital media and advertising platforms attract over 44 million unique visitors monthly and 1.2 million newspaper subscribers, making Lee Enterprises an attractive acquisition for Alden.
But Lee is fighting the hostile takeover attempt, by adopting a limited-duration shareholder rights plan that went into effect immediately. The goal of the Rights Plan is to protect shareholders' rights and to ensure they receive fair and equal treatment in any takeover bid, including Alden's.
"Consistent with its fiduciary duties, Lee's Board has taken this action to ensure our shareholders receive fair treatment, full transparency and protection in connection with Alden's unsolicited proposal to acquire Lee," said Lee Chairman Mary Junck. "This Rights Plan will provide Lee's Board and our shareholders with the time needed to properly assess the acquisition proposal without undue pressure while also safeguarding shareholders' opportunity to realize the long-term value of their investment in Lee."
In early December, Lee Enterprises rejected Alden's attempt to nominate three candidates to their board of directors, saying the nominations violated the company's by-laws. As a result, Alden could not nominate candidates at the upcoming 2022 annual meeting. A week later, Alden took Lee Enterprises to court, saying that the media organization didn't take its $141 million offer seriously, the company rejected its director nominees without reason, and Lee Enterprises is violating its fiduciary duties to its shareholders.
Meanwhile, Lee Enterprises stock has risen in value. As of 10:52 a.m. EST yesterday, Lee stock was valued at $36.50 per share, $12.50 more per share than Alden's offer.
Based on its past behavior, it seems that Alden will continue to pursue this acquisition until the bitter end.
A big year for Discovery Inc.
Discovery+
2021 was a huge year for Discovery Inc. In January, the company launched Discovery+, their own direct-to-consumer streaming platform which combined scripted and unscripted nonfiction programs from more than a dozen different networks, including HGTV, Food Network, TLC, ID, OWN, Animal Planet, Discovery, the HISTORY channel, Lifetime, DIY Network, BBC Planet Earth, and more, plus exclusive Discovery+ originals. At launch, subscribers had access to more than 55,000 episodes from over 2,500 shows.
Tokyo Olympics
Last summer, Discovery took home the gold for airing the Tokyo Olympics in Europe, which helped drive the streaming platform to more than 18 million paid subscribers. While the Olympics were streamed on NBC and Peacock in the U.S., Discovery owned the broadcast rights in 50 European markets in 19 languages. Viewership took several forms including free to air, pay TV and direct-to-consumer streaming. The Olympic events drew hundreds of millions of viewers.
"Our first Summer Olympic Games have thus far been a success, supporting healthy viewing and subscriptions across both our linear and streaming platforms, and underscores the importance of our commitment and investment in marquee IP," said Discovery CEO David Zaslav in an August 3, 2021 earnings news release. "We continue to fire on all cylinders, and I am very pleased with our momentum as we work to complete our transformational WarnerMedia transaction."
$43B Merger with WarnerMedia
Sandwiched between the launch of Discovery+ and the Summer Olympics, Discovery Inc. made a huge announcement in May. In a $43 billion deal, Discovery Inc. will merge with AT&T's WarnerMedia to create a standalone global entertainment company. The deal will give AT&T $43 billion in a combination of cash, debt securities and WarnerMedia's retention of certain debts. AT&T shareholders will receive 71% ownership in the new company, and Discovery shareholders will own 29%.
Both AT&T and Discovery boards of directors have approved the transaction. Discovery president and CEO David Zaslav will lead the new entertainment company. The deal is expected to close in mid-2022, subject to approval by Discovery shareholders, customary closing conditions, and regulatory approvals. AT&T shareholders do not need to approval the sale.
"This agreement unites two entertainment leaders with complementary content strengths and positions the new company to be one of the leading global direct-to-consumer streaming platforms. It will support the fantastic growth and international launch of HBO Max with Discovery's global footprint and create efficiencies which can be re-invested in producing more great content to give consumers what they want," said AT&T CEO John Stankey in the May 17 announcement.
Highlights of the transaction include the following:
WarnerMedia brings direct-to-consumer streaming subscription service HBO Max to the partnership. The company launched HBO Max in May 2020, and at the end of the third quarter, HBO and HBO Max had a combined total of 69.4 million subscribers, an increase of 12.5 million year-over-year.
Discovery has an extensive catalog of content, including new programming available on its own direct-to-consumer streaming subscription service, Discovery+, launched in January 2021. As of September 30, 2021, Discovery reported 20 million total paying direct-to-consumer subscribers across its portfolio, an increase of 3 million over the prior quarter.
In an SEC filing, Discovery shared internal projections that revenue would grow from $28.2 billion in 2020 to $45 billion in 2025, per The Hollywood Reporter.
Annualized cost synergies from the two companies are estimated at around $3 billion.
Together the companies will expand their reach to new customers and markets across 200 countries and territories.
The combined estimate of content is near 200,000 hours, including programming from HBO, Warner Bros., Discovery, DC Comics, CNN, Cartoon Network, HGTV, Food Network, Turner Networks, Animal Planet, ID and more.
Earlier this week, the European Commission approved the Discovery and WarnerMedia merger, according to Front Office Sports. AT&T also received a "favorable" IRS ruling on the merger, said The Hollywood Reporter on Wednesday. However, 30 Democratics in Congress are pushing back. In early December, they Congressmen send a letter to U.S. Attorney General Merrick Garland and Assistant Attorney General Jonathan Kanter expressing concerns about the merger and potential antitrust issues, according to the Los Angeles Times. Among the signees are Sen. Elizabeth Warren (D-Mass.), Rep. Pramila Jayapal (D-Wash.) and Rep. Alexandria Ocasio-Cortez (D-NY). It is unclear if the antitrust concerns of the 30 Congressmen will sway the Department of Justice to halt the merger.
Twitter makes key acquisitions, tests new subscription products
Twitter changed up its business strategy in 2021, something they've been hinting at for the last few years. This year, in particular, the social media platform's focus was to move away from advertising as their primary source of revenue, scale the company through strategic acquisitions, and develop subscription products to create recurring revenue. Here are a few highlights and hot subscription stories from this year.
Acquisitions
Revue
Twitter's first acquisition of the year was paid newsletter service Revue, a platform that helps writers and publishers monetize their editorial content. At the time of the acquisition, Twitter said they bought Revue because they wanted to support content creators in sharing their work, growing and connecting with their audiences, and being a part of "meaningful discussions."
"With a robust community of writers and readers, Twitter is uniquely positioned to help organizations and writers grow their readership faster and at a much larger scale than anywhere else. Many established writers and publishers have built their brand on Twitter, amassing an audience that's hungry for the next article or perspective they Tweet," said Kayvon Beykpour, product lead, Twitter and co-founder, Periscope, and Mike Park, vice president of publisher products, in the announcement.
In August, Twitter began testing newsletter subscriptions via Revue on participating user profiles. Readers who have an email address linked to their Twitter account can stay up-to-date with their favorite creators who have Revue newsletters. Initially, the program was limited to a small subset of users. In October, Twitter expanded the program to allow Twitter followers to subscribe to Revue newsletters directly from tweets in their timeline via one-click sign-ups.
Scroll
In May, Twitter announced plans to purchase Scroll, an ad-blocking service that provides a cleaner, more streamlined experience for online readers and digital publishers. Readers who subscribed to the ad-blocking service could read articles from participating publishers without ads, pop-ups, and other online clutter that can diminish the online experience. Publishers who are a part of Scroll benefited by getting a share of Scroll's subscription revenue to replace ad revenue.
Five months later, Twitter announced they would shut down Scroll and incorporate it into Twitter Blue. This was not a complete surprise. When Twitter acquired Scroll, the social media platform said Scroll would become part of an "upcoming subscription offering," and that promise is coming true.
In an email to Scroll subscribers, and shared with TechCrunch, Scroll says, "Subscribe to Twitter Blue when available to continue to read fast-loading, ad-free articles, while supporting journalism on your favorite sites."
Quill
In a similar move, Twitter purchased business communication app Quill in December. Twitter discontinued the Quill service on December 11. Members of the Quill team will join Twitter.
"We started Quill with the goal of increasing the quality of human communication. We believe the tools we use to communicate today are not the best they can be. Together with Twitter, we will continue to pursue our original goal — to make online communication more thoughtful, and more effective, for everyone," Quill said in a December 7, 2021 announcement.
Sphere
In October, Twitter acquired group chat app Sphere. As a result of the acquisition, Sphere's standalone app is no more, but the Sphere team has moved over to Twitter to work on using their expertise and applying it to Communities, Direct Messages and Creator initiatives on the Twitter platform.
Subscriptions
Subscription features and paid tools under consideration
In the summer of 2020, Twitter posted tech jobs to Twitter and LinkedIn, looking for software engineers to help with subscription platforms and projects. That was the first tangible indication that Twitter was, indeed, following through with their plans to transition to a subscription model. In February, Bloomberg reported that Twitter was considering a wide range of features as possibilities for monetizing the platform. They ranged from tipping users and profile customization to undoing tweets and a paid, ad-free option.
Super Follows
During Twitter's annual Analyst Day, Twitter revealed that it planned to launch a Super Follows subscription feature for users. With Super Follows, Twitter users can pay a monthly subscription fee to get access to exclusive content not available to free users. The subscription content can include exclusive or bonus tweets, access to community groups, exclusive videos, offers and discounts, paid newsletters and supporter badges. The subscription feature will be available to top users, including brands, celebrities and influencers, to monetize their content. Twitter did not identify what qualifies someone to use the Super Follow feature.
Twitter kicked off September with Super Follows paid subscriptions. A select group of Twitter and influencers were invited to try out the new tool. Super Followers would pay $2.99, $4.99 or $9.99 a month to receive exclusive, subscriber-only content, previews and behind-the-scenes insights and to authentically engage with the personalities and influencers they follow. For example, a Super Follower might get access to bonus tweets. This new tool is an opportunity for creators to earn a share of revenue generated from their Super Follows.
Twitter Blue
Believing that Twitter users were willing to pay for certain features, news leaked of Twitter Blue in May when Twitter user and tipster Jane Manchun Wong found evidence of the subscription online. In June, Twitter launched a test version of Twitter Blue in Canada and Australia where it was priced at $3.49 and $4.49, in local currency respectively, for in-app purchase on Twitter for iOS. At launch, it was not available for Android or in the U.S. Twitter Blue's premium features include:
An Undo Tweet function that gives users 30 seconds to remove a tweet before it is published to the masses. Unlike the delete feature, which is free, undoing a tweet removes it from the platform entirely. It is likely editing a preview of a tweet before it goes live.
Bookmark Folders so Twitter users can organize the tweets they want to save.
A Reader Mode, similar to nested conversations in email programs, that makes it easier for Twitter users to follow long threads
Customizable Twitter app icons for their phones
Color themes within the Twitter app
Dedicated customer service
"We've heard from the people that use Twitter a lot, and we mean a lot, that we don't always build power features that meet their needs. Well, that's about to change. We took this feedback to heart, and are developing and iterating upon a solution that will give the people who use Twitter the most what they are looking for: access to exclusive features and perks that will take their experience on Twitter to the next level," said Sara Beykpour, senior director, product management, and Smita Gupta, senior product manager, for Twitter in a June 3, 2021 blog post.
Twitter said the base platform would remain free, but subscription features would be made available to power users who are willing to pay for them.
In November, Twitter announced that the service was available in the U.S. on iOS, Android and the web. For $2.99 a month, Twitter Blue members get access to "a fast-loading, ad-free reading experience" when they visit participating news sites like The Washington Post, USA Today, Reuters and BuzzFeed. Subscribers can also see the most-shared articles in their network for the last 24 hours, get exclusive app icons, color themes, bookmark folders and custom navigation. In addition, Twitter Blue subscribers can undo tweets, get early access to new features, longer video uploads and pinned conversations.
"With Twitter Blue, we are not only bringing the most active people on Twitter more of what they want, but we're also supporting local, national, and ad-free journalism in a more direct way. It's early days for Twitter Blue and we're looking forward to listening, learning, and building out even more features and tools over the coming months. As we look ahead, you can anticipate more features in Labs, more customization opportunities on different types of surfaces, and perhaps a few surprises along the way," said Sara Beykpour, senior director, product management, and Smita Gupta, staff product manager, for Twitter in a November 9, 2021 blog post.
Other News
Weather subscription service
In other news, Twitter had been working on a subscription newsletter for weather, but the offering and website have already changed since we originally wrote about the service in June. It was originally to be called Tomorrow and launch in 16 cities. [Editor's note: A weather service called Tomorrow already exists and does not appear to be related.] It looks like the name is now Currently, the offering is available as a free newsletter with a paid option, the pricing is different than originally reported, and the website does not mention Twitter anywhere. We aren't sure of the status of this subscription offering or if it is linked to Twitter in any way.
Jack Dorsey resigns as CEO
The biggest news of the year perhaps is Jack Dorsey's resignation as CEO and the promotion of CTO Parag Agrawal to the CEO position. Jack Dorsey stepped down at the end of November, and Agrawal immediately stepped in. Dorsey will remain on the board of Twitter until May.
"I want you all to know that this was my decision and I own it. It was a tough one for me, of course. I love this service and company…and all of you so much. I'm really sad…yet really happy," Dorsey wrote. "There aren't many companies that get to this level. And there aren't many founders that choose their company over their own ego. I know we'll prove this was the right move."
There has been a lot of speculation as to why Dorsey stepped down and what he'll do next. As co-founder and CEO of Square – who has since rebranded itself as Block, according to The Verge – Dorsey will not remain idle for long. Square, aka Block, also owns Cash App and Tidal. They are likely to have a busy 2022!
FTC cracks down on sketchy subscription tactics
Subscription companies will come and go, merge with other companies, or evolve into something different altogether. Government regulation, on the other hand, will always be around, and the Federal Trade Commission wants subscription companies to know they are here for the long haul. More importantly, they are watching. Among other FTC headlines this year, two key stories specifically impact subscription companies – the FTC's fight against fake reviews and testimonials and increased enforcement of consumer-friendly subscription practices.
Fake reviews and testimonials
In October, the FTC put more than 700 companies on notice that fake reviews and testimonials cannot be used to sell products and services. In fact, false and misleading endorsements and reviews used to deceive consumers could garner fines of $43,792 per violation.
"The rise of social media has blurred the line between authentic content and advertising, leading to an explosion in deceptive endorsements across the marketplace. Fake online reviews and other deceptive endorsements often tout products throughout the online world. Consequently, the FTC is now using its Penalty Offense Authority to remind advertisers of the law and deter them from breaking it," said the FTC in an October 13, 2021 news release. "Fake reviews and other forms of deceptive endorsements cheat consumers and undercut honest businesses. Advertisers will pay a price if they engage in these deceptive practices."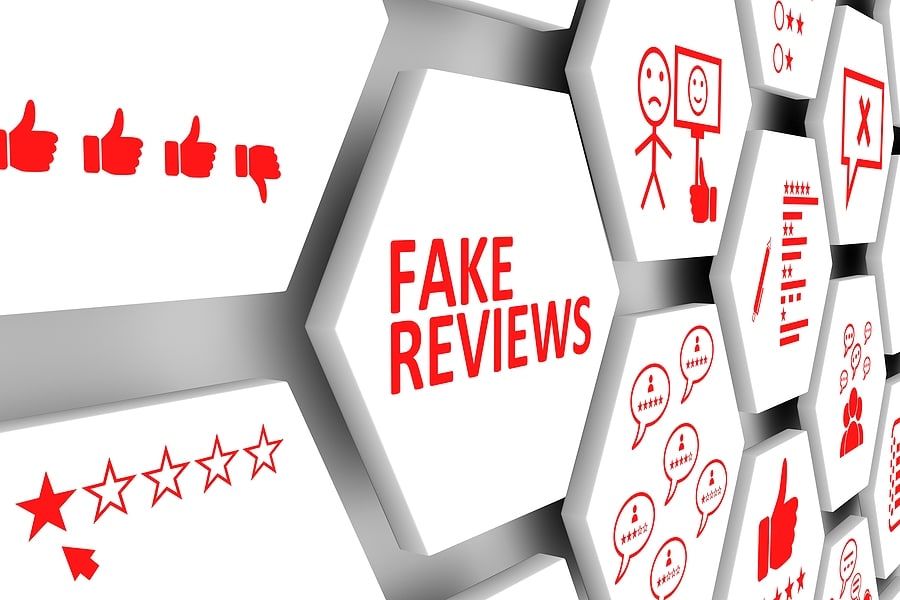 The FTC clarified that the companies who received warning letters represent a variety of large companies, top advertisers, leading retailers, top consumer product companies, and major advertising agencies. The FTC also said that the presence of a company on the list does not mean the company has engaged in deceptive or unfair conduct.
Among the hundreds of those who received warning notices are membership and subscription companies including Adobe, Alphabet, Amazon, Apple, CarGurus, Comcast, Costco, Credit Karma, DirecTV, DISH Network, Electronic Arts, Epic Games, Facebook, Fitbit, Freshly, Google, GoPro, Grubhub, Hulu, iHeartMedia, Intuit, LifeLock, LinkedIn, Lyft, Microsoft, Netflix, Panera, Ring, SiriusXM, TripAdvisor, Walmart, Walt Disney Co., and WarnerMedia.
Increased enforcement against subscription tricks and traps
Two days before Halloween, the Federal Trade Commission issued a new 15-page enforcement policy statement putting subscription companies on notice that the agency would not tolerate subscription practices that attempt to deceive consumers. Subscription companies that use illegal "dark patterns," or subscription tricks and traps, will face legal action if the companies do not provide clear, transparent information to consumers up front; fail to obtain informed consent from customers; or that make cancellation difficult or impossible.
"Today's enforcement policy statement makes clear that tricking consumers into signing up for subscription programs or trapping them when they try to cancel is against the law," said Levine in an October 29, 2021 news release. "Firms that deploy dark patterns and other dirty tricks should take notice."
In the enforcement policy statement, the FTC specifically refers to negative option marketing, a term that can take multiple forms but that essentially interprets a consumer's silence or failure to take affirmative action to reject a good or service or to cancel the agreement as acceptance, or continuing acceptance, of an offer. This includes, but is not limited to, automatic renewals, continuity plans, free-to-pay or fee-to-pay conversions, and prenotification plans.
The FTC's guidance boils down to three key requirements:
Subscription companies must clearly and conspicuously disclose all material terms of the subscription product or service, including the cost, deadlines to avoid future charges, the amount and frequency of the charges, how to cancel, and information about the product or service that is needed to stop consumers from being deceived about the characteristics of the product or service. The information must be provided up front when a consumer first sees an offer and generally as prominent as the offer itself.
Subscription companies must obtain the consumer's express informed consent before they can be charged for products or services. This includes obtaining the consumer's acceptance of the negative option feature separately from other portions of the entire transaction, not including information that interferes with, detracts from, contradicts, or otherwise undermines the consumer's ability to provide their express informed consent.
Subscription companies must provide easy and simple cancellation procedures for the consumer. Marketers should provide cancellation mechanisms that are at least as easy to use as the method the consumer used to buy the product or service in the first place. For example, if a consumer can subscriber to a digital newspaper online, they should also be able to cancel using the same method, not requiring a phone call or mail-in cancellation form as the only options for cancellation.
If anyone questions the seriousness of the FTC, all they have to do is look to ABCMouse who was fined $10 million in 2020 for deceptive negative option marketing and billing practices. The FTC used the settlement to provide refunds to more than 200,000 consumers.
The divestiture of Meredith Corp.: Gray TV and Dotdash
One of the subscription stories that surprised us this year was the divestiture of Meredith Corp. Prior to 2021, the company had two distinct divisions – a broadcast side and a publishing side (print and digital).
Gray TV
In May, Meredith Corp. announced they were selling their TV business, known as Meredith's Local Media Group, to Gray TV for $2.7 billion in cash. LMG included 17 television stations who reached 30 million viewers in 11% of all U.S. households, including seven stations in the country's top 25 markets. The purchase by Gray TV would help the company grow its reach to more than 25% of U.S. households.
Weeks later, Gray TV upped its offer to $2.825 billion to compete with an unnamed prospective buyer. The original plan to sell the broadcast division was to help Meredith reduce debt and provide shareholder value, so Meredith could focus on its magazine and digital platforms. The deal officially closed on December 1, according to the Atlanta Journal-Constitution.
Dotdash
In a surprising move, in early October, Meredith Corp. announced that the company's remaining assets would be sold to Dotdash, a subsidiary of IAC, for $2.7 billion. Shareholders were to receive approximately $42.18 in cash per share. Meredith would then merge with Dotdash, and the combined company would be called Dotdash Meredith and be run by Dotdash CEO Neil Vogel.
"We are extremely proud of our 120-year history of journalistic integrity and dedication to building world class brands and consumer experiences," Harty said. "We are focused on closing both transactions and delivering value to shareholders. Looking ahead, we are enthusiastic at the opportunity to further strengthen our brands and consumer relationships as part of Gray and Dotdash Meredith."
"Today marks the start of a big new opportunity at IAC—conceived by the ambitious minds of Neil Vogel and the Dotdash team and made possible in collaboration with our talented new colleagues from Meredith—to define a new future in publishing," said Joey Levin, CEO of IAC. "Dotdash Meredith has a bright future ahead."
The deal closed in early December, making Dotdash Meredith the biggest publisher in the U.S. In addition to Meredith's brands including PEOPLE, Better Homes & Gardens, Allrecipes, InStyle and REAL SIMPLE, Dotdash Meredith also includes a rich portfolio that includes Verywell, Investopedia, The Balance, The Spruce, Simply Recipes, Serious Eats, Byrdie, Brides, Liquor.com, Treehugger, MyDomaine, Lifewire, Tripsavvy and ThoughtCo.
Together Dotdash and Meredith represent more than 40 well-known brands that reach 188 million consumers monthly, according to comScore data from October 2021. Ninety-five percent of the audiences is comprised of women. Meredith brings its advertising capabilities, first party data and advertiser relationships to the dance, while Dotdash offers digital-first e-commerce and performance marketing expertise. The company expects more than 70% of 2021 pro forma Adjusted EBITDA to come from digital with adjusted EBITDA from digital assets expected to exceed $450 million in 2023.
"Dotdash Meredith's future has begun," said Vogel. "No other media company in the world combines this kind of heritage with the scale, speed and power of a digital-first business. Dotdash Meredith will deliver intent-driven media at a scale never seen before."
In October, Meredith CEO Tom Harty told employees that they made the deal because IAC was offering a premium price and the company's leadership felt the companies would be a good fit for each other.
"Dotdash has stressed a commitment to Des Moines, where our roots have been firmly planted since our founding and where we'll have a continued presence," Harty said in October.
At the time, Vogel said that one of the benefits to the relationship is that Meredith was so much bigger than Dotdash and the five-year-old company could learn much from Meredith.
"They've been at this longer than we have. And a lot of the things they've done with data re far beyond what we've done," Vogel said.