It's true that subscription business models are more popular than ever. But what's not true is that the subscription business model is entirely future-proof. Even though the subscription model is thriving, there are still big challenges within the industry.
At Subscription Show 2021, Jesus Luzardo, head of global partnerships and international sales with Vindicia, discussed some of these challenges with attendees. For example, about 23% of recurring payments fail (known as churn). The rate at which this happens varies from company to company and can be reduced by an effective dunning process. But within some industries, like digital news, companies face a 30% churn rate after only four months of service.
"Our digital life is very fragmented," says Luzardo. "And that's creating what's called 'subscription fatigue.'"
Subscription fatigue occurs when a customer loses interest in or becomes tired of paying for a subscription over time. According to Luzardo, up to 45% of consumers today are experiencing subscription fatigue. The result? Buyers are assessing their subscriptions and deciding to cancel those that they no longer feel bring them value.
This is bad news for subscription businesses. But Luzardo offers a solution: the "rundle." Known as a recurring revenue bundle, the rundle is going to be the key to differentiating and sustaining businesses long-term, says Luzardo.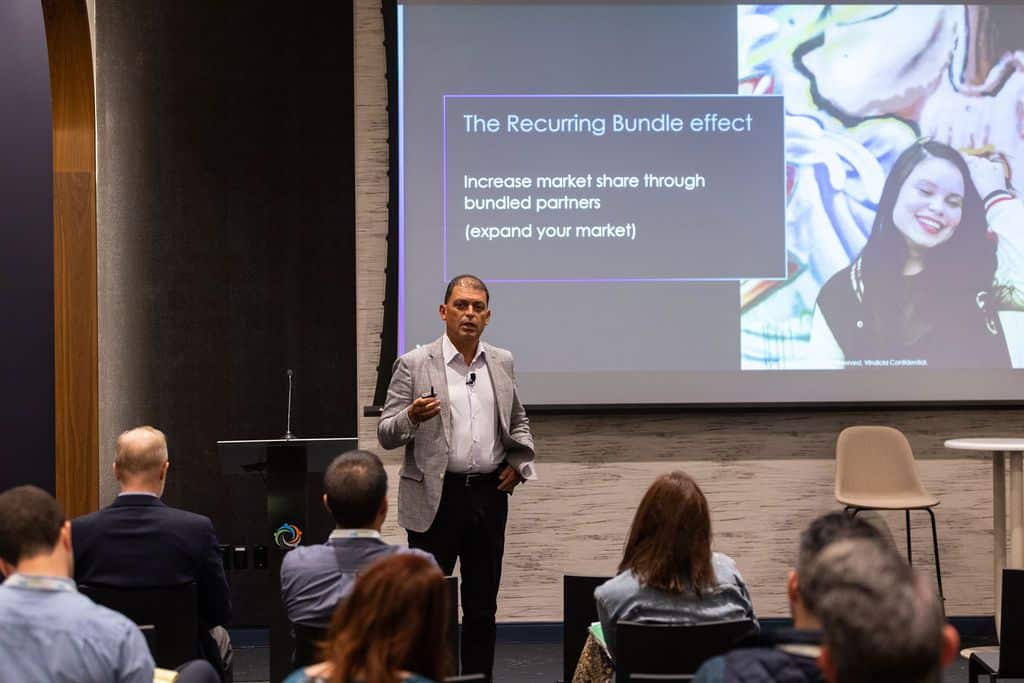 Why utilize the rundle?
Because of the prevalence of subscription fatigue, subscription businesses need to find new ways to create value for their customers.
"How can we personalize and create convenience for the user so long-term they continue to come back and continue to pay for that subscription?" Luzardo urges business owners to ask themselves.
Sixty-three percent of consumers say they need a personalized subscription. "Personalized" in this case means user preferences, type of content, type of services, and how they're presented (in a way that feels personalized) — all in a way that makes the consumer feel like the company cares for them.
Further support for the use of rundles is shown by 69% of consumers preferring to sign up for subscription combinations if offered the choice to curate or choose a pre-packaged bundle.
Despite the evidence in favor of using rundles, there are still challenges businesses will face when implementing them.
"In the mentality of the consumer, every time they talk about combining services they're thinking about price reduction," says Luzardo. "But that doesn't necessarily need to be the case. As long as the bundle has a different set of services that adds value to the subscriber, the pricing reduction isn't necessarily a factor."
A recent study conducted by Interpret Research and Amdocs in 2021 found that 83% of subscribers prefer to have all of their content choices in one place. For example, most video streaming companies decided to go direct-to-consumer leading up to and during the pandemic. Now, however, they've returned to bundling once again, providing value to the consumers.
"[OTT] bundles will be as expensive as they were before, but they're going to be more personalized because they're going to be catering to our own needs a household," says Luzardo.
In addition to having all their content choices in one place, the same study found that 80% of consumers want to manage all their accounts in one place. Logging into multiple accounts, updating payments and remembering when various companies bill can be a lot to track. One of the ways subscription companies can create value for their customers is by reducing their amount of subscription management.
How to go about creating a rundle (and sustainable growth)
Rundles can create value for customers, but just how do businesses ensure the rundles they create are actually a value-add for consumers? Luzardo indicates four key factors:
Provide awesome content
Offer a personalized experience
Expand the target market
Create 'stickiness' and stay relevant
"If you have a subscription service, you want to provide awesome content. That's the way you differentiate today," says Luzardo.
No matter what the subscription provides its customers, emphasizes Luzardo, awesome content is how subscription businesses can create a meaningful differentiator between themselves and their competitors. This should be the goal for every subscription business.
In addition to providing content that adds value to consumers' lives, creating a personalized experience is the next step. What personalization looks like depends on the market segment and the products or services offered. The good news is there are many examples of how businesses can create custom experiences for their customers.
After finding a way to customize experiences for customers, subscription businesses can create sustainable growth by expanding their target audience. Most companies think they're the center of their customers' world. Yet consumers are not as loyal to single brands as most companies think; most people shop far and wide to get the products and services they desire. Working with third-party data and data co-ops are a great way to expand a target audience and reach more buyers.
All of these suggestions, however, are useless unless a company stays relevant. A certain "stickiness" is required to create sustainable growth. And one of the ways to stay sticky in 2022 is to create a rundle.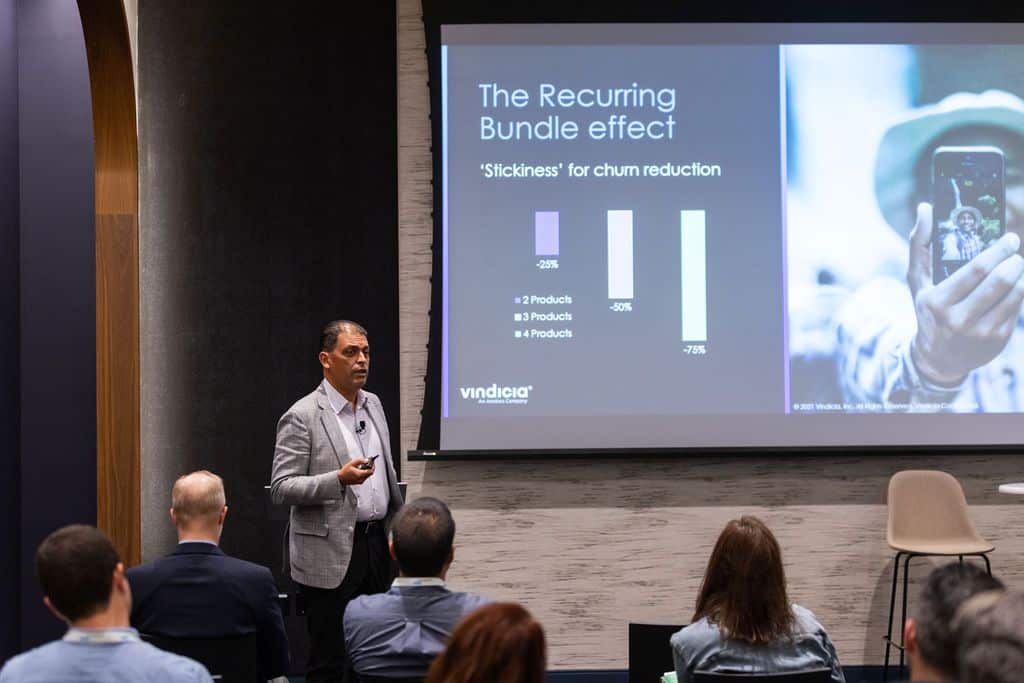 Rundle strategy
There are a few ways to create bundled offerings.
Organic bundles are a collection of complementary services or products. Disney is a prime example of creating organic bundles: members of Disney+ can also get ESPN+ and Hulu with their subscription.
"In a way, they're catering to the needs of that household in its entirety — the kids, the dad, the mom and [everyone else] is covered with that bundle," says Luzardo.
This combination of complementary offerings can help drive growth and expand a target audience. Organic bundles can also be a way to drive more customers to less successful offerings. In the case of Disney, ESPN+ has not been as successful as Hulu or Disney+ with consumers. By bundling ESPN+ with other complementary offers, Disney has driven more users to ESPN+ and created stickiness with that service.
Partnership bundles are two subscription services from two different companies combined to target an overlapping customer base. This occurs when two companies find a way to work together and create increased value for their members.
Luzardo uses Peloton as an example of a company that could benefit from partnership bundles. While the company saw explosive growth during the pandemic, people are now returning to traditional gyms to exercise and socialize. This has caused a loss in subscribers that is not sustainable.
To retain their current subscribers and reverse their downward spiral, Luzardo suggests a partnership bundle between Peloton and LA Fitness or the like. This bundle would allow people to still go to a normal gym to get the interaction they seek and take advantage of Peloton's offerings. This type of bundle would allow Peloton to stay relevant and potentially reach more people with their awesome content.
Super aggregator bundles are channeled offerings in a company with an established scope and reach.
"We're very used to this, primarily in the telecom-media industry," says Luzardo.
In this case, it's companies like Xfinity or T-Mobile who bundle services. They not only provide all of their linear content, but they also aggregate some of the OTT apps. For example, Netflix, Amazon Prime and Peacock TV are all available through Xfinity.
Depending on the industry, subscription businesses have the potential to take advantage of this type of bundle and reach more customers. It will also allow them to stay relevant by aggregating with other brands that are popular.
Key to bundling
"The key to the [r]undle or any of these services is: it cannot just be a commercial relationship," says Luzardo. "Because then the experience is very fragmented."
The customer experience is paramount when it comes to creating a rundle. For example, if there are two services that are commercially bundled, but each has its own experience with the consumer, it will not be as successful as it could be. Remember: customers want a streamlined experience, in one place that doesn't add to their subscription fatigue.
To be successful at creating rundles, companies must address the user end-to-end experience. This includes sign-ups, on-boarding, managing the subscription preferences, entitlements, privacy, the purchase lifecycle and the partnership lifecycle.
"The model here is, 'How can I be scalable in creating this model and replicate it every time I want to create a personalized service for my target consumers, rather than creating a one-off?'" says Luzardo.
In order to do this, all three lifecycles — user, purchase and partner — need to be addressed in full by the company and its partners.
Every time a company bundles an additional product, churn is reduced by 25%. Bundling addresses stickiness and long-term retention — something all subscription businesses should strive for. Additionally, when companies create bundles, they increase market share thanks to the access to their partner's customers.
"It's proven that every time you bundle services, you reduce churn [by 25%]," says Luzardo. "As long as those services are relevant to the target consumer."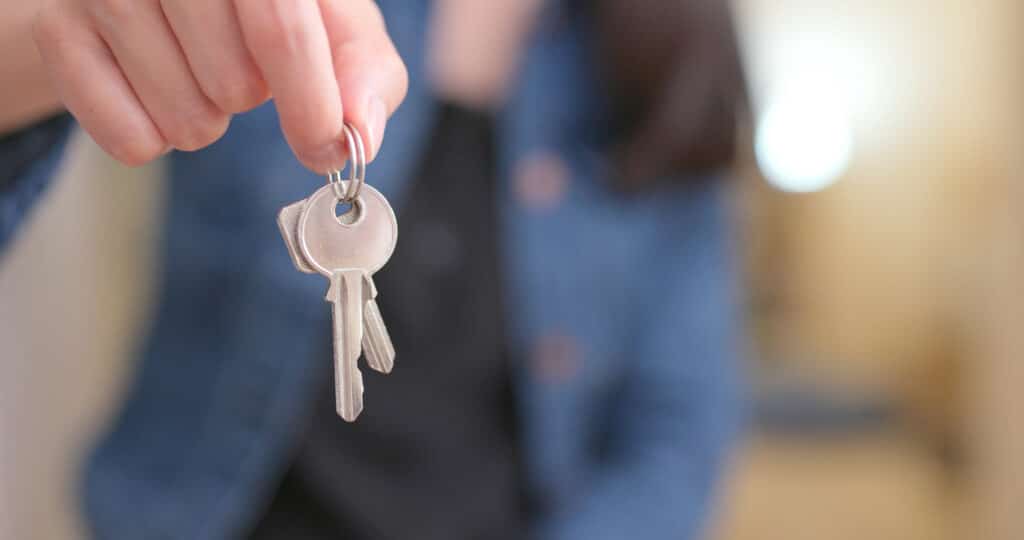 The challenges of the rundle
However, Luzardo urges subscription businesses to watch out for several challenges to creating rundles.
First, not every partner is the right partner for a rundle. The offerings of a partner should add value to the entire offering. Sometimes the value add is clear and sometimes it takes mining data and working with data co-ops to better understand what consumers want.
Second, subscription intelligence through data can guide businesses into the right partnerships and the right decisions for long-term growth, stickiness and personalized experiences. In addition to first-party data, when companies partner, they need to leverage the data from their partner (considered by some to be second-party data) to reach more customers and better serve their current subscribers.
Third, when companies create rundles, customers immediately expect a price reduction. This doesn't have to occur, but companies must find a way to offer increased value for the same or an increased (or increasing price).
Fourth, how a company discovers a rundle is very important. Especially when partnering with another company, it's crucial to establish the "lead service" in the partnership. This will dictate how both services are presented by one another and how customers are reached. Much like the creation of rundles, their discovery must be addressed end-to-end.
Fifth, customers want flexibility and control. There is a current trend in consumers' thinking that the future of the rundle is very flexible — they pay a flat rate and can change the terms of their rundle month to month, for example. This may or may not be feasible for companies, based on their offerings. This consideration should include "serial subscribers" — people who subscribe and unsubscribe several times, based on their phase of life or the company's current offerings.
Finally, all companies must have a platform that supports standalone subscriptions as well as rundles. Crucially, it needs to manage the end-to-end experience seamlessly, in order to reduce churn and increase scalability.
Creating a subscription company will not guarantee income in today's market. In order to acquire customers and keep them, companies must offer excellent products or services. But, because nearly every subscription business is competing with similar businesses in the space, they must differentiate in other ways.
To create sustained growth, companies must consider utilizing rundles. This offering serves as a great response to subscriber fatigue and can help companies expand their target audience. In offering a rundle, subscription businesses have the opportunity to increase the amount of awesome content they offer; establish personalization for the customer; expand their audience base, and stay relevant. All of these benefits of utilizing a rundle will help subscription businesses create sustained, long-term growth.