Last week, Tesla and SpaceX CEO Elon Musk offered Twitter $44 billion to buy the company, less than a week after rejecting the company's offer to join the board of directors. Musk, who now owns 9.2% of the social media platform, doesn't want to just be on the board. He wants control of the company. Musk confirmed his position in an SEC filing dated April 13, 2022. The billionaire offered to buy Twitter at a price of $54.20 per share of common stock, representing a 54% premium over the closing price on January 28 and a 38% premium over the closing price on April 1.
In Exhibit B of the filing, Musk included a transcript of his letter to Bret Taylor, Chairman of the Board. Here is an excerpt: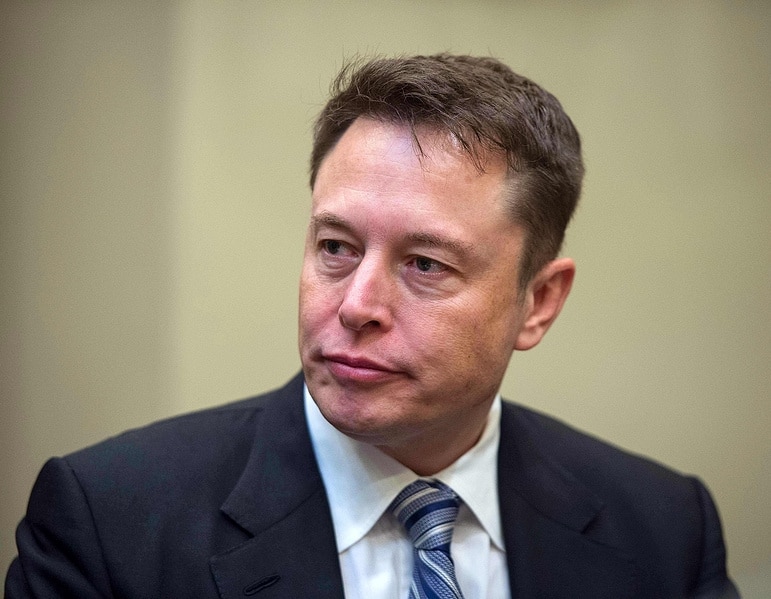 "I invested in Twitter as I believe in its potential to be the platform for free speech around the globe, and I believe free speech is a societal imperative for a functioning democracy. However, since making my investment I now realize the company will neither thrive nor serve this societal imperative in its current form. Twitter needs to be transformed as a private company…My offer is my best and final offer and if it is not accepted, I would need to reconsider my position as a shareholder. Twitter has extraordinary potential. I will unlock it," Musk wrote.
He indicated that he was "not playing the back-and-forth game." Elon Musk believes his offer will be attractive to shareholders and they "will love it."
"If the deal doesn't work, given that I don't have confidence in management nor do I believe I can drive the necessary change in the public market, I would need to reconsider my position as a shareholder. This is not a threat, it's simply not a good investment without the changes that need to be made. And those changes won't happen without taking the company private," Musk said.
Why?
The internet and Twitter went wild with speculation on Thursday about why Musk wants to buy Twitter and what he would do with it if Twitter accepted his offer. Musk, who has 82 million followers, has long criticized the social media platform for censorship and for not promoting free speech on the platform. In recent weeks, Musk has shared his concerns about Twitter, tweeted polls to garner support, and has also made specific suggestions about what needs to change (e.g., lower subscription price for Twitter Blue, no ads, etc.)
On Thursday, Musk participated in the TED 2022 conference in Vancouver, British Columbia. Though he said he had a plan B if his offer was rejected, he did not expand on what that plan B entailed. Musk also said he had sufficient assets to fund the purchase.
"My strong intuitive sense is that having a public platform that is maximally trusted and broadly inclusive is extremely important to the future of civilization. I don't care about the economics at all," said Musk. "I think it's very important that it be an inclusive arena for free speech. Twitter has become kind of the de facto town square. So it's just really important that people have both the reality and the perception that they are able to speak freely within the bounds of the law."
In his signature style, Musk posted a poll on Twitter to ask followers who should decide whether he can buy Twitter, the board or shareholders.
Twitter's reaction
According to The New York Times, Twitter employees were concerned about the potential for a takeover by Elon Musk. CEO Parag Agrawal held an employee meeting Thursday afternoon to try to address concerns about what an acquisition would mean for stock compensation and company culture. The Times reported that CEO did not disclose specifics but said the board would evaluate the offer carefully and make a decision about the offer that was in the best interests of Twitter shareholders.
On Friday, Twitter implemented a "poison pill," a corporate tactic that would make Musk's proposed acquisition a lot less attractive. If he buys more than 15% of the company, Twitter would issue new stock that would effectively bring down the price of all the shares. According to The Times, the plan would be in place for a little under a year. Musk could still potentially buy the company, but it buys Twitter some time to negotiate. Lee Enterprises employed a similar tactic when Alden Global Capital tried to acquire the company late last year.
Insider Take
Elon Musk's offer to buy Twitter explains why he ultimately rejected Twitter's offer to join the board of directors. As a director, he would have been in a very different position had an offer like this come in from another buyer. As the prospective owner, Musk has no obligation to consider the rights of other shareholders. To be fair though, Musk has offered a premium price (Twitter stock was $45.08 on April 14 as of 7:59 p.m. EDT) for the stock, which would benefit all shareholders. Twitter's implementation of the poison pill, however, is a strong indication that they don't want Musk to buy Twitter. It will be interesting to watch this play out with the annual shareholder meeting set for May 25, 2022. After that meeting, Jack Dorsey's term on the Twitter board will expire. Twitter may need his support to prevent a hostile takeover.