More than 25 million viewers tuned into The Lord of the Rings: The Rings of Power on Prime Video on its first day, says Amazon. Launched exclusively on Prime Video, the much-anticipated Lord of the Rings prequal was seen in more than 240 countries and territories worldwide. These viewership stats make this series Prime Video's biggest premier to date. The first episodes were released around the world on September 1 and 2, depending on the viewer's time zone. The series will release a new episode each week through its October 14 season finale. Prime Video hopes to draw new subscribers who are fans of the Lord of the Rings series and retain them after season 1 is complete.
This is just one example of how streaming services like Netflix, Prime Video and Disney+ are banking on content to attract and retain viewers. After all, with so many streaming services to choose from, consumers have their pick of genres, exclusive content, originals, prices, and devices. Streaming services are investing heavily in the latest, greatest, most exclusive content. In this members-only article, we'll explore some recent blockbuster hits and the ways in which streaming services are attempting to beat out the competition.
Statistics
According to Cloudwards, the global video streaming industry was valued at $50.11 billion in 2020 and $60.1 billion in 2021. It is estimated to be valued at $330 billion by 2030. Other fun streaming subscription service facts include:
Netflix was listed as the most used streaming service in 2022, based on the number of paid subscribers. Disney+ has surpassed Netflix in terms of subscriptions (see explanation below).
There are more than 200 streaming services available around the world.
At the end of 2021, 85% of U.S. households had at least one streaming subscription service, while 7% had six or more streaming subscriptions.
In a recent survey, 15% of viewers said they pay $50 or more for streaming video subscriptions.
People aged 35 to 49 spend the most on streaming subscriptions with 24% paying for more than five services.
Ninety-three percent of Americans said they plan to increase their streaming options or make a change to their streaming plans.
In a 2021 survey, 35% of people 18 and over said their favorite feature was getting access to the content they want. Another 34% said being able to binge-watch content was important to them.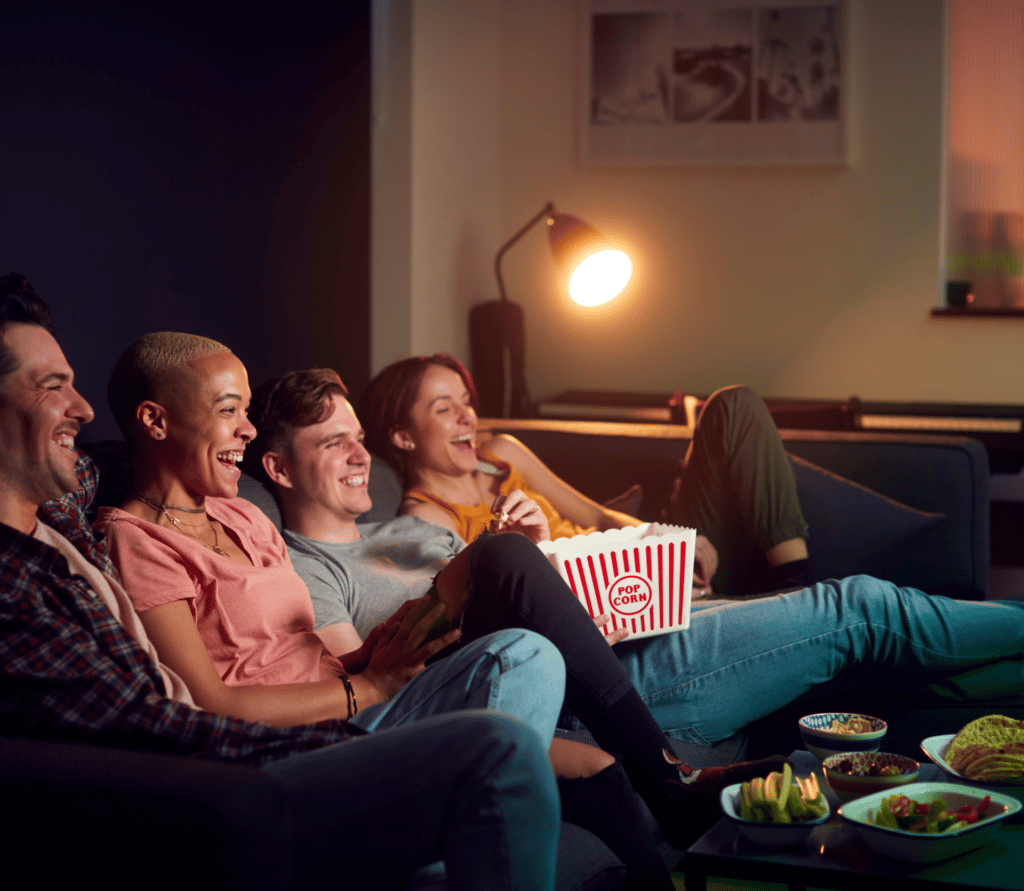 Netflix
Though Netflix experienced a rough first quarter, the company had better-than-expected results in the second quarter of 2022. The company reported total revenue of $7.97 billion, an 8.6% increase year-over-year. They finished the quarter with 220.7 million subscribers. Though Netflix lost 970,000 subscribers during the second quarter, the company grew the total number of subscribers by 5.5% year-over-year.
In addition to cost-cutting measures, Netflix is employing a number of strategies to course current: product and service diversification, exclusive and original content, and adding an ad-supported subscription tier are three. For the purposes of this article, we'll focus on content.
Because Netflix has been around longer than any other streaming service, Netflix has a deep catalog and a regular rotation of exclusive and original content. In their most recent quarter, Netflix released season 4 of Stranger Things. In the first four weeks since the season premiered, viewers watched 1.35 billion hours of Stranger Things. The new season also spurred interest in the first three seasons of the show, increasing viewership of the series five times.
Other popular shows released during the second quarter included season 3 of The Umbrella Academy with 284 million viewer hours, season one of The Lincoln Lawyer with 277 million viewer hours, season 5 of Selling Sunset at 95 million viewer hours, and season 1 of The Ultimatum at 148 million viewer hours. Two recently released movies on Netflix also did well: Adam Sandler's movie Hustle generated 186 million hours viewed while Rebel Wilson's Senior Year had 161 million hours viewed.
Last month, CNET reported Netflix's 10 biggest movies and TV shows ever, based on total hours viewed in the first 28 days of each film's release.
Movie
Total Hours Watched in First 28 Days
Following Release
Red Notice
364.0 million hours
Don't Look Up
359.8 million hours
Bird Box
282.0 million hours
The Gray Man
253.9 million hours
The Adam Project
233.2 million hours
Extraction
231.3 million hours
Purple Hearts
228.7 million hours
The Unforgivable
214.7 million hours
The Irishman
214.6 million hours
The Kissing Booth 2
209.3 million hours
TV Show and Season
Total Hours Watched in First 28 Days
Following Release
Squid Game (season 1)
1.65 billion hours
Stranger Things (season 4)
1.35 billion hours
Money Heist (part 5)
792.2 million hours
Bridgerton (season 2)
656.3 million hours
Bridgerton (season 1)
625.5 million hours
Money Heist (part 4)
619.0 million hours
Stranger Things (season 3)
582.1 million hours
Lucifer (season 5)
569.5 million hours
All of Us Are Dead
560.8 million hours
The Witcher (season 1)
541.0 million hours
Starting last year through 2023, Netflix plans to invest about $17 billion in content per year, reports Deadline.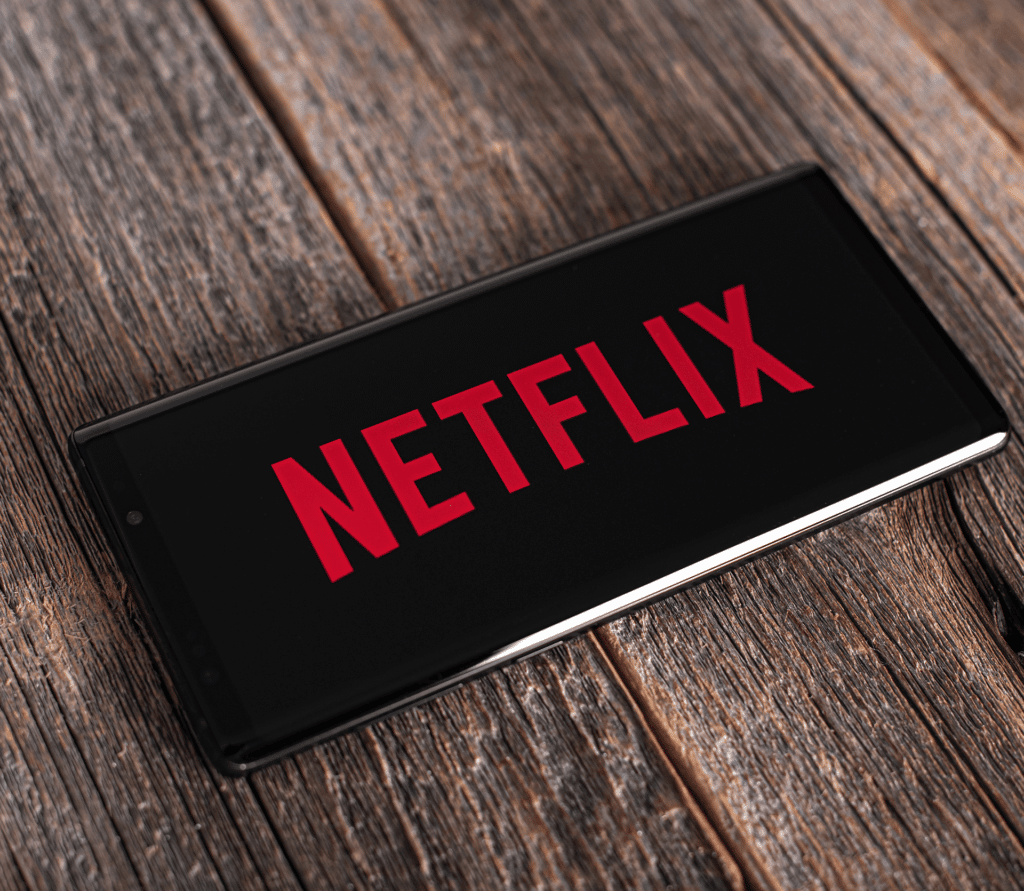 Disney+
Revenue:  $21.5 billion (Q3 FY22 – includes all Disney business)
Subscribers:  221.1 million subscriptions
Content spending:  $33 billion
Pricing (U.S.): Disney+ is $7.99 a month; the Disney Bundle, which includes Hulu, Disney+ and ESPN+ is $13.99 a month.
In contrast to Netflix, Disney spent $25 billion in fiscal year 2021 on content. In fiscal year 2022, Disney has upped that amount to $33 billion. In a 10-K filing with the Securities and Exchange Commission dated November 24, 2021, Disney said the increase in spending is to support the expansion of their direct-to-consumer streaming services.
In fiscal year 2022, Disney plans to produce 50 titles for theatrical and streaming distribution under the Disney umbrella. They currently produce films through Walt Disney Pictures, Twentieth Century Studios, Marvel, Lucasfilm, Pixar, and Searchlight Pictures. According to The New York Times, Disney+ has nearly 500 films and 7,500 TV episodes in its library.
Obi-Wan Kenobi, which premiered the same weekend that Stranger Things debuted on Netflix and Top Gun: Maverick hit theaters, set Disney records. Disney announced that the series was the most-watched Disney+ original series, using hours streamed on opening weekend is a metric, says Deadline. Deadline also reported that the season 1 finale of Obi-Wan Kenobi attracted 1.8 million U.S. households during a five-day weekend.
Disney+ also has the advantage of releasing popular films in theaters before bringing them to their direct-to-consumer streaming service. Among the titles that hit theaters first are Doctor Strange in the Multiverse of Madness, Shang-Chi and the Legend of the Ten Rings, Eternals, Lightyear and Mulan. In some cases, Disney+ subscribers had to pay over and above their subscription fee to access these films.
Is this content strategy working for Disney? It would seem so. Last money, in its third-quarter earnings report for fiscal year 2022, Disney reported 221.1 million total paid subscribers across their streaming services. These include Disney+, Disney+ Hotstar, ESPN+ and Hulu (SVOD only and Live TV + SVOD). This surpasses Netflix's total number of subscribers, but there is an important distinction to be made, points Robert Skrob, president of Be Unleavable.
Skrob explains that Disney counts subscriptions, while Netflix counts subscribers. For example, Disney has multiple streaming services. If a viewer subscribes to Hulu and Disney+, Disney is counting that viewer twice, once in the Hulu column and once for Disney+. In other words, Disney is counting subscriptions.
Netflix, on the other hand, counts each subscriber one time. This makes it difficult to compare apples to oranges. While Disney may have surpassed Netflix in terms of subscriptions, they may not have done so in terms of subscribers because subscribers who sign up for more than one Disney streaming service are being counted more than once.
In the sports arena, Disney secured a deal with the National Football League earlier this year. Disney will pay the NFL $2.7 billion a year in exchange for two Super Bowls, six more regular season games, and a playoff game, which will be spread out among Disney-owned ABC, ESPN and ESPN+ networks, according to Bloomberg in March.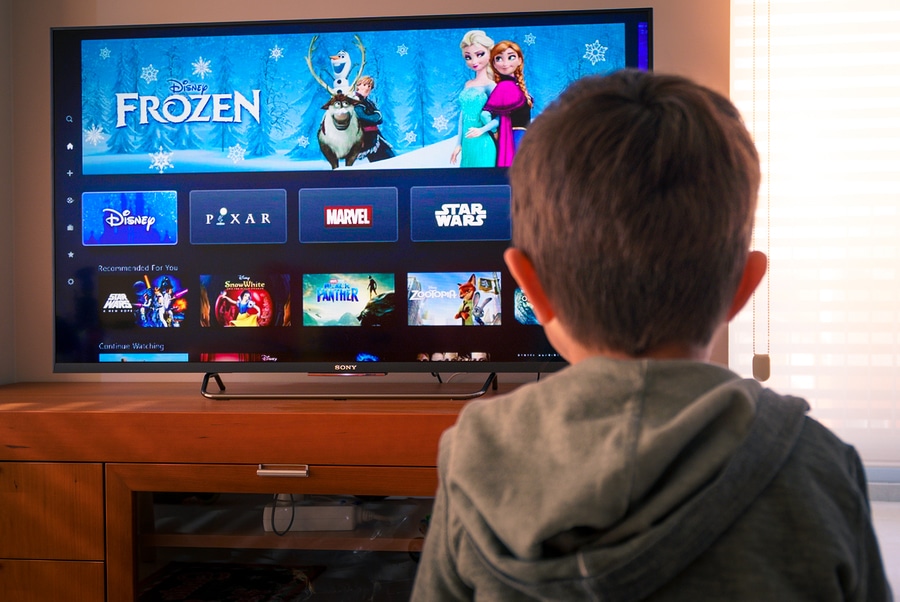 Prime Video
Revenue:  $121.2 billion (includes all Amazon business)
Subscribers:  117 million (estimate)
Content spending:  $13 billion or more (estimate)
Pricing (U.S.): Included as part of an Amazon Prime membership which is $139 a year or $14.99 a month; standalone streaming subscriptions are available for $8.99 a month.
Returning to Prime Video, it is difficult to know for sure how many subscribers Prime Video has because it is available at no extra cost to Amazon Prime subscribers. It is also available as a standalone subscription. According to an infographic published by Renolon last month, Amazon Prime Video had 117 million subscribers worldwide; 53.3 million of those subscribers resided in the U.S. Other sources report differing totals. Since Amazon does not typically share their membership or subscriber numbers, it is hard to know.
However, we do know they have some very popular content. Their content catalog isn't as deep as Netflix or Disney, though that has changed a bit with their acquisition of MGM earlier this year for $8.45 billion. This purchase brought Amazon a catalog of more than 4,000 films and 17,000 TV episodes including the popular James Bond and Rocky franchises.
According to The Hollywood Reporter, the three most popular original series in the last two years, per Nielsen, have been Reacher, The Wheel of Time and season 2 of The Boys. It is safe to say that The Lord of the Rings: Rings of Power will be added to that list. The Hollywood Reporter shared stats from some of the top Prime Video shows.
| | |
| --- | --- |
| Amazon Originals | Minutes Viewed |
| The Wheel of Time | 4.9 billion minutes (first season) |
| Reacher | 5.76 billion minutes during first 6 weeks |
| The Boys (season 2) | 4.8 billion minutes over 6 weeks |
| Hunters | 4.58 billion minutes during first 6 weeks |
| The Marvelous Mrs. Maisel | 3.4 billion minutes during 7 week period |
| Upload (season 1) | 1.85 billion minutes over 6 weeks |
According to Indie Wire, Amazon Prime spent $11 billion on content in 2020 and $13 billion on video and music content in 2021. Season 1 of The Lord of the Rings: The Rings of Power cost half a billion dollars all by itself.
Sports are another area of potential exclusivity for streaming subscription services. Amazon, for example, has secured an 11-year, $13 billion deal with the NFL to become the exclusive home to Thursday Night Football, reports Bloomberg. This is the first time a streaming subscription service has secured an exclusive contract for streaming rights to an NFL package. The price is estimated to be 80% higher than what FOX had paid under the NFL's previous deal.
Amazon could benefit in multiple ways from this deal, including attracting new Prime members or Prime Video-only subscribers, generating advertising revenue during Thursday Night Football, advertising its own programming, and advertising Amazon products and services.
Though Apple TV+ hasn't made a big enough splash to warrant its own "scorecard," Apple sees the value in adding exclusive sports to its content slate. Apple has secured the rights to stream two Friday Night Baseball games per week for a total of about 50 games a year, says Variety.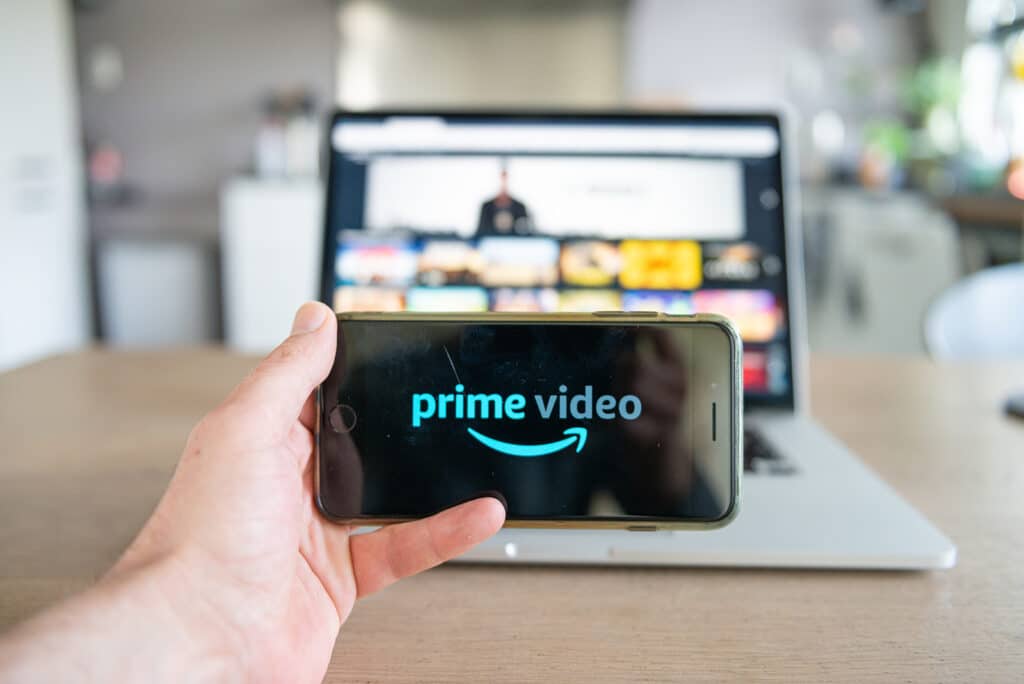 HBO Max
Revenue:  $9.8 billion (includes all WarnerMedia Discovery business)
Subscribers:  92.1 million for HBO, HBO Max and Discovery+
Content spending:  Unknown
Pricing (U.S.): $9.99 a month (ad-supported) or $14.99 a month (ad-free)
The relatively new HBO Max is one of the streaming assets owned by the new, combined Warner Bros. Discovery. Following Discovery Inc.'s $43 billion acquisition of WarnerMedia, the newly formed company absorbed HBO Max and president and CEO David Zaslav told Deadline that they plan to increase spending on content.
"We're doubling down on that HBO team. They're all committed under contract and we're going to spend dramatically more this year and next year than we spend last and the year before," Zaslav said.
In their second-quarter earnings report, Warner Bros. Discovery shared that they have 92.1 million direct-to-consumer streaming subscribers across HBO, HBO Max and Discovery+. This is an increase of 1.7 million from the end of the first quarter. The company has a goal of 130 million global subscribers by 2025. The company doesn't break down how subscribers each service has or if there are any duplicates, similar to the "subscription vs. subscriber" scenario described in the Disney article above.
During the company's second-quarter earnings call, the company said they would combine the direct-to-consumer streaming services in a single service. The new service is expected to launch in the U.S. next summer and then into Latin America. The service will expand into European markets and Asia Pacific in 2024, said TechCrunch.
Many streaming services tout the addition of new programming to their line-up, and some services regularly rotate content on their platform. Recently, HBO Max made some bold content moves, drawing criticism for an apparent lack of transparency. They shelved Batgirl because it wasn't popular with test audiences, and they removed six original movies from their library: The Witches, Moonshot, An American Pickle, Superintelligence, Charm City Kings and Locked Down, said TechCrunch.
Though it is hard to find reliable numbers for most-watched shows on HBO Max, here are some of the programs listed as "best" for HBO Max:
House of the Dragon, a prequal to Game of Thrones
Westworld
Euphoria
Hacks
Succession
The Staircase
The Flight Attendant
Julia
Starstruck
Peacemaker
The Other Two
It's a Sin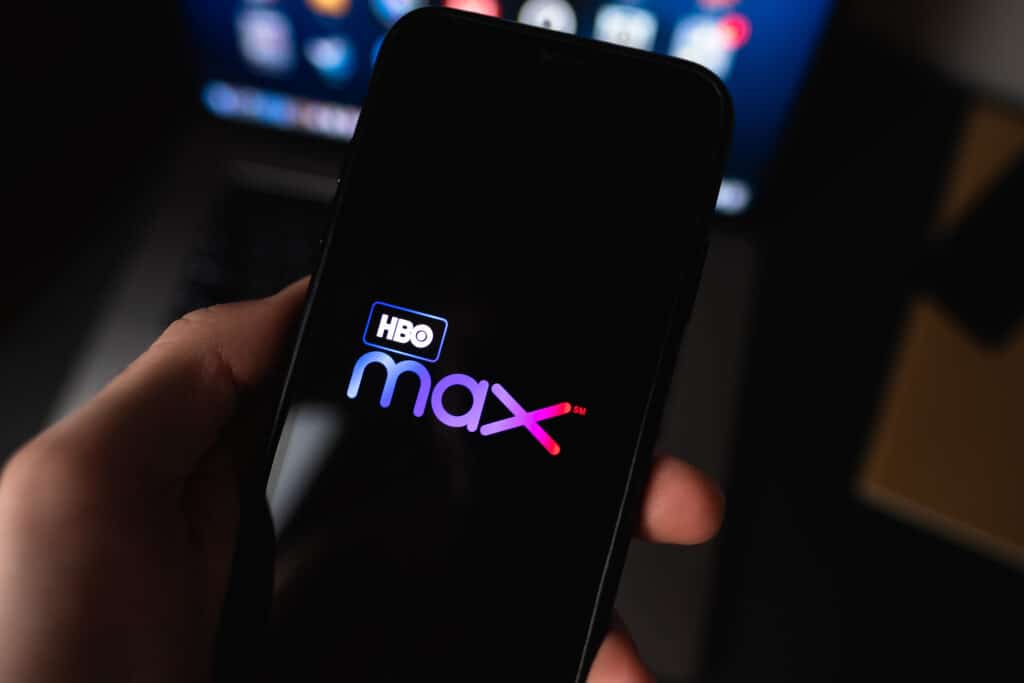 What's next for streaming?
Sports programming: We expect to see more streaming subscription services securing the rights to exclusive sports programming. This is an area of opportunity to attract loyal audiences, particularly for cord-cutters and cord-nevers. By gaining exclusive rights to popular shows like the NFL's Thursday Night Football, streamers gain a wide range of potential benefits, provided fans know where to find them and are subscribers or are willing to subscriber to gain access. Another challenge for streaming platforms is that those who are paying big bucks to gain exclusive rights have a lot of work to do to get a good return on their investment.
Shifting business models:  We have already seen this over the last year. Several services have eliminated free trials (e.g., Disney+, Netflix), and several services have added or are adding ad-supported tiers. The tiers are either free (e.g., Peacock) or are priced lower than the ad-free versions (e.g., HBO Max and Paramount+) to attract a different group of subscribers. This shift appeals to subscribers who want to sign up for more than one streaming service and/or are willing to sit through a few ads to save a few bucks. Some services with an ad-supported tier adjust their content catalog to limit content available to ad-supported viewers.
Price increases: This is another trend we have seen in the last year. As inflation continues to rise, so do prices for all products and services. This helps streaming subscription services justify price increases. Though the price shift is subtle on the consumer side ($1 to $3 a month increases), these small adjustments add up for the streaming platforms. This is particularly important to the streaming services as they compete on content by increasing their content spending. Producing original programming or purchasing the exclusive rights to content is expensive, and many of the streaming services are posting huge losses. They need to course correct or shift their strategy.
Theatrical releases: Services like Disney and HBO Max have experimented with theatrical releases with varying levels of success. This option was really born out of necessity during COVID. Some movies release on the streaming service and in the theater on the same day. Other movies are available in the theaters exclusively for their premiere and move to the streaming service later, depending on their success at the box office. We expect to see more experimentation of this model, but we don't anticipate it will be particularly popular of a business model feature that will make or break a streaming subscription service.
Content:  Content remains one of the primary reasons streaming viewers choose a particular streaming subscription service, despite minor price increases. One potential sticking point is the transparency with which these services operate. The Washington Post reported earlier this week that subscribers don't like it when services remove their favorite content without disclosing that in advance. Part of that responsibility is on the subscriber. Many of the services publish a list of what's coming and going each month on their blogs or websites. Other have run into a situation similar to HBO Max. They quietly removed content and then got blasted online for having done so.