As part of our "Best of Subscription Show" members-only series, we'll look back at some of our most popular speakers and sessions and share key takeaways that show why this information remains relevant and how you can use it to grow your subscription business or inform your decision-making. In this article, Brian Fisher, Sr. Business Development Manager at WORLDPAY from FIS, shares his insight on how to drive retention through two key findings from the pandemic.
Now that the world is (for the most part) past pandemic operations, it's time for subscription businesses to up the ante when it comes to their business processes. Given all that happened during and immediately after the pandemic, there are two clear ways subscription providers can keep customers: personalization and streamlining.
Personalization and streamlining
The impact of COVID created clear winners and losers in the economy. While the world is "back to normal" for the most part, a clear shift in consumer behavior remains.
"[It] shifted from in-person bricks to online clicks," says Brian Fisher, Senior Business Development Manager at WORLDPAY from FIS.
Ironically, the world shutting down accelerated the digitalization and e-commerce boom. Now the number of physical moviegoers is down as people elect to watch premier content at home. Instead of going to the grocery store, shoppers are using Instacart, Hello Fresh and Blue Apron. And malls are becoming a relic of the past with online clothing subscriptions like Stitch Fix and Le Tote taking over the fashion space.
The acceleration of technology not only changed consumer behavior but also provided excellent opportunities for businesses. Most notably, subscriptions increased drastically. But toward the end of the formal pandemic period, subscription fatigue set in and consumers started reducing their subscriptions.
"Subscription fatigue is the potential tiredness of consumers who want to continually enroll in new subscriptions," says Fisher.
Some factors that lead to subscription fatigue are within a business's control. Others, however, are outside of their purview.
"Instead of thinking, 'Why are my customers leaving?' now there must be a proactive approach to keeping my customers," says Fisher.
If someone signed up for a subscription during the pandemic, how likely are they to continue with it now? According to Fisher, 57% of respondents answered, "maybe" while 31% answered "definitely." These percentages will vary for each subscription business, but the focus must be this: how can those "maybe" respondents be converted to "definitely" respondents?
One way to easily convert waffling subscribers is through a streamlined payment experience.
"If you look at the Ubers, the Amazons — payment information is saved. And through a single click of a button, a car is at your doorstep in a matter of minutes, or a package is on your front step that same day," says Fisher.
Personalizing the experience is another way to shift customers from the first group to the latter.
"Netflix looks at your ordering history and recommends the next movie to watch or TV show to binge," points out Fisher.
Fisher lays out a straightforward approach to keeping customers. First, personalize the experience. Know who the customers are and try to preempt their needs. Second, remove barriers to entry and create a streamlined checkout experience.
"My thesis is this: create personalized experiences that are customized, and streamline the approach," says Fisher.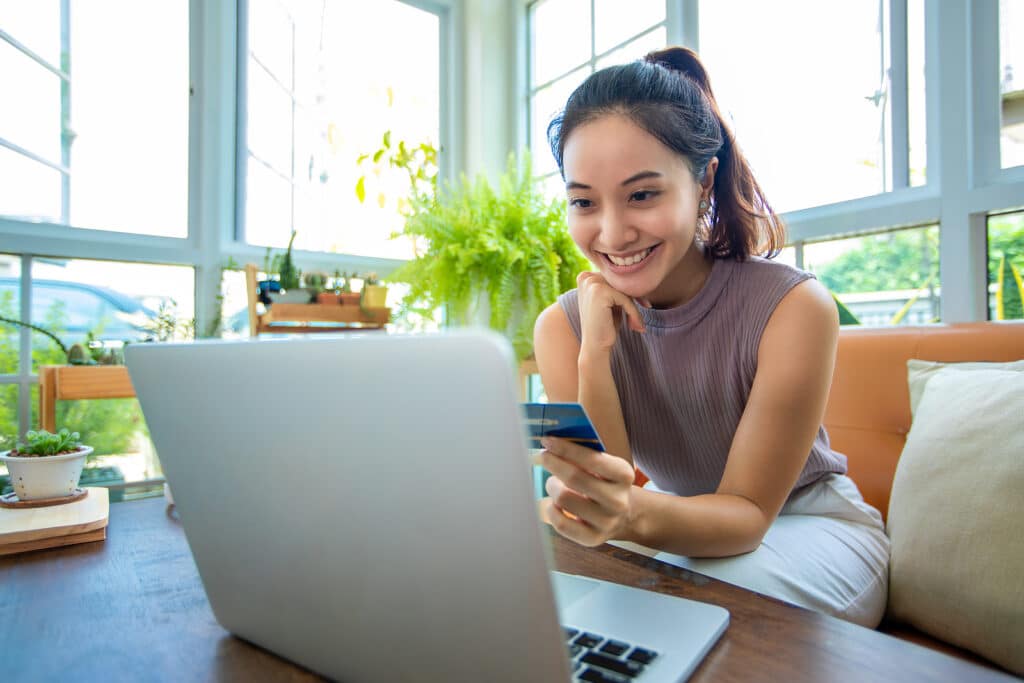 Subscriber relationship is changing
It's no secret that consumer activity shifted across industries during and post-pandemic. Online use is greater than ever before. But how did society get to this place? In the early 2000s, the world saw the rise of the internet. This provided consumers access and availability, and it created an age of globalization. The following decade, the 2010s, brought the wave of social media platforms. Facebook, Twitter, Instagram, Snapchat — people connected in ways they never had before. It cultivated a sense of individualism that grew and created an age of interconnectivity.
Now, in the 2020s, products and services are demanded on time and in a secure manner through the click of a single button. The shift from the 2010s to the 2020s runs parallel to the transformation in the nature of customer engagement. Now, consumers not only expect to communicate with friends online, they expect to connect with businesses. On top of that, they expect personalized experiences that are simple, convenient, and accessible to them. And they place a high level of trust in these companies when handing over their personal information.
Given these conditions and the meteoric rise of subscriptions, why is there still a growing number of consumers canceling their subscriptions? One of the primary reasons for canceling a subscription was the price of the service became too expensive. Once in-person activities resumed, people found they could no longer balance their subscriptions with some of the in-person activities they love.
Another major reason was the content that was available was no longer interesting to the consumer. Whether they saw all of the clothing pairings already or watched all the movies available, customers were no longer interested in what companies provided. Another reason people canceled their subscriptions was the quality of the content. This pertained to the streaming space, where users found the playback was not as great as they expected.
Notice a theme here? People tend to leave a subscription directly based on the products or services. They use it as an excuse to not continue their subscription. This is where tactics to convert subscribers can be very helpful.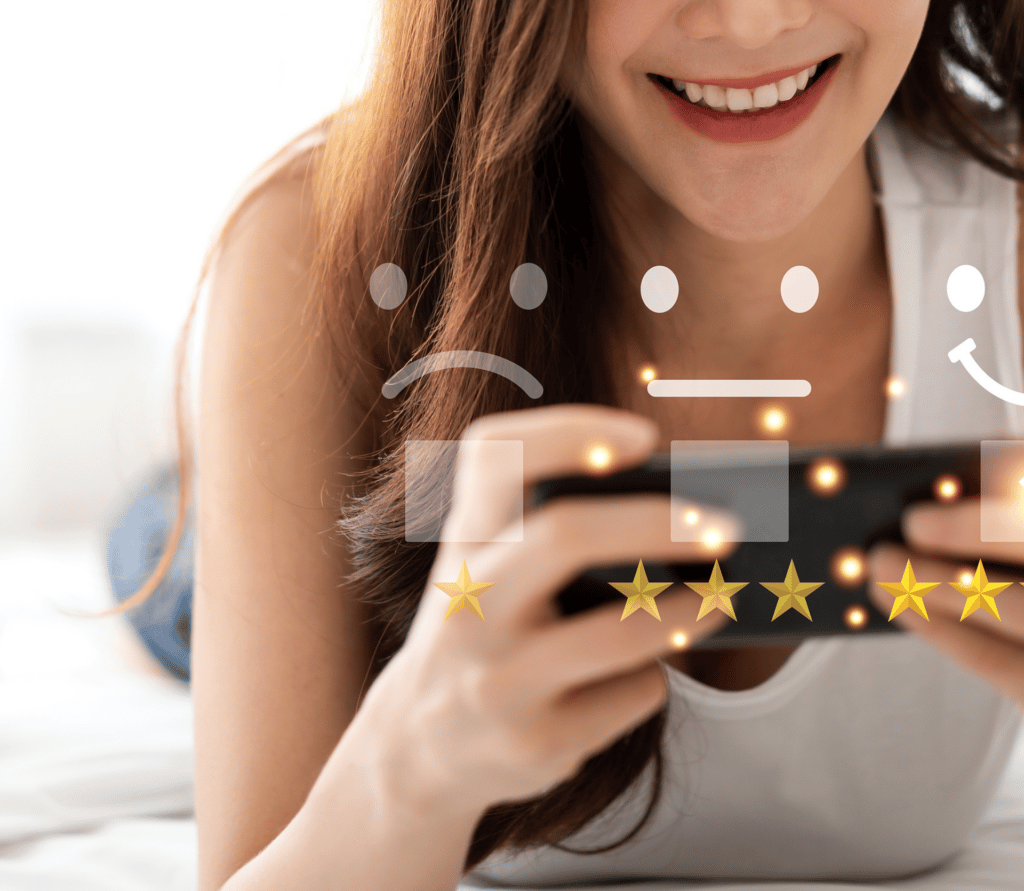 Retention through personalization
There are two primary strategies within the subscription industry around customers: acquisition and retention. No matter which way a business leans, it must make sure retention tactics are there.
Even if a business improves retention by a seemingly small amount, it can have a huge impact. Harvard Business School found that a mere 5% increase in subscriber retention rates translates to over 25% improvement in profits. Though there is work involved with retaining customers, the cost to do so is often dramatically less than that of acquiring new customers. This makes sense why retaining customers can have such a positive impact on revenue.
"One of the top drivers for allowing for increased service for running any subscription business, is to provide the customer with a service that fulfills a need that they never knew they had," says Fisher.
To better understand what Fisher is talking about, it's helpful to break the subscription industry into three categories.
Curation
A personalized subscription box where certain items or features are included. FabFitFun, CrateJoy, and Birchbox all offer subscriptions that provide users with products based on their interests, hobbies, and desires. This is the largest subscription category, making up 55% of the market.
Replenishment
A type of commodity or necessity subscription that's used to save time or money. Dollar Shave Club, Quip, and Sephora all offer subscriptions that allow users to automatically receive refills on products they use every day. This is the second largest subscription category, making up 32% of the market.
Access
A subscription often billed as a VIP membership that gives exclusive access that tailors to the customer's needs. BoxyCharm, Costco, and Disney23 all offer subscriptions that provide members perks, select services, and meets their needs. This is the smallest subscription category, making up 13% of the market.
Within the three subscription categories, there are different drivers that keep customers coming back for more. In the replenishment industry, convenience, value for cost, and personalized experience were the top three drivers. In the curation industry, personalized experience, value for cost, and convenience were the top three drivers. And in the access industry, personalized experience, convenience, and tailored experience were the top three drivers.
Clearly, people want a personalized experience no matter the type of subscription.
"Know your customer, understand your customer, evolve with them, and try to pre-empt their needs — this will lead to increased retention," says Fisher.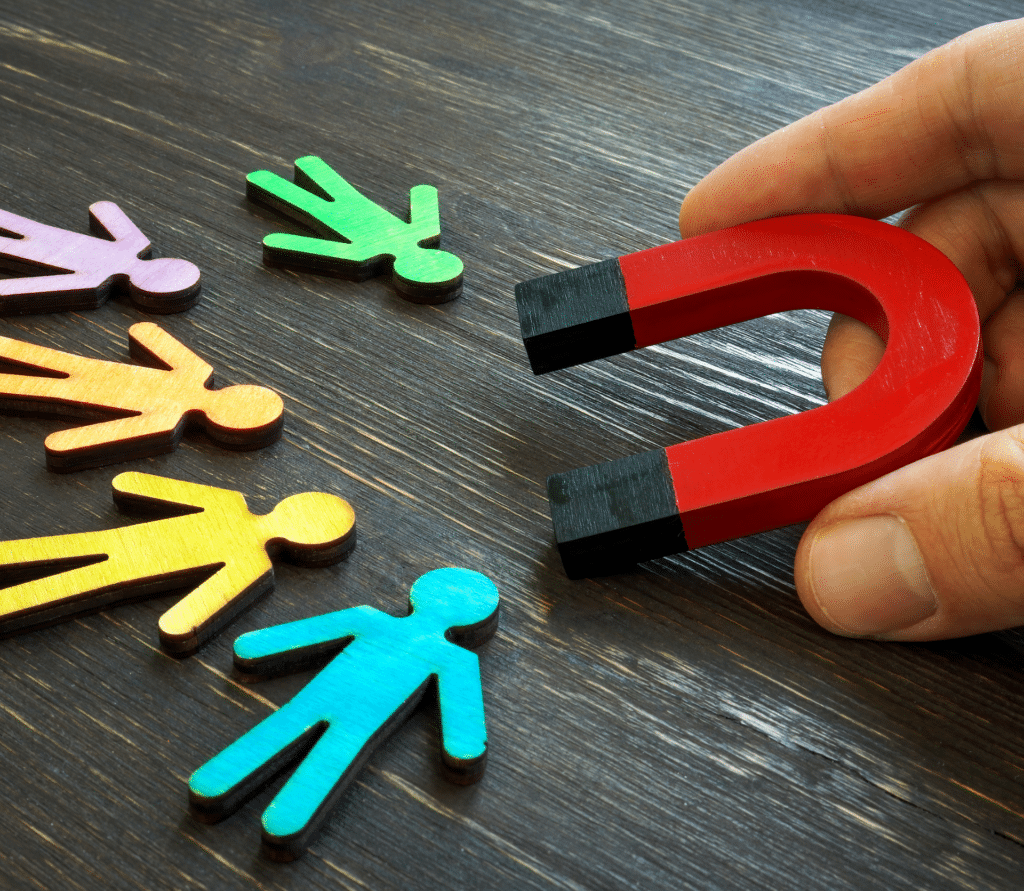 Retention through payment processes
In addition to the above strategies, subscription businesses can use payment experiences to increase retention.
"How can we optimize your payment stack to offer an optimized business?" asks Fisher.
First, choose the right moments for recurring payments. There is a contract-of-sorts that exists with any subscription business. Customers hand over their payment information in exchange for a product or service delivered on a set schedule. Businesses bear the responsibility for not only fulfilling the subscription but holding payment information securely. It's also crucial for businesses to know when to charge their customers.
"Bills are often due at the end of the month for rent and electricity, so perhaps avoid that as a billing cycle that will lead to increased declines," says Fisher.
A common issue for subscription businesses is a lack of funds in the customer's account. This means it's vital for businesses to choose the right time of day and month to retry the payment. This gives the business the best chance for payment approval. Done manually, this is an almost impossible task. That's why it's key to automate.
"A general rule of thumb is to charge earlier in the week and earlier in the day," says Fisher.
Second, be smart about retries. If a transaction declines, the card issuers will only allow for a certain number of retries, typically four. If the payment is declined due to insufficient funds, for example, there's no use in retrying the transaction the same day. It's imperative to give customers the chance to double-check their payment and correct the payment information.
Third, keep card details up-to-date. There are strategic solutions that card processors can utilize to get ahead of failed payment information before declines take place.
"For subscription businesses, account updater is necessary and essential. If you're not using account updater, I challenge you to question your process or gateway provider," says Fisher.
This ties into the common theme for subscribers which is convenience. It's to a business's advantage to make it as easy as possible for a customer to convert and become a subscriber. This applies to confirmed subscribers as well. Removing unnecessary touchpoints, like reaching out via email, prevents them from having to consider whether they want the subscription after all or missing the communication entirely. Account updaters work with card issuers to update the information automatically, rectifying the issue before a payment is missed.
Fourth, don't fall victim to fraud. Subscription-based services are especially attractive to online fraudsters. Fake accounts, for example, are a prime example of how fraudsters take advantage of subscription businesses. Additionally, the average transaction value of a subscription business is lower than non-subscription businesses, providing fraudsters better opportunities to use card information without the consumer knowing. There are also retries, where a fraudster tries and re-tries stolen payment information to see what works.
Keep in mind that card issuers are battling fraud on their end, too. About one in five online transactions are declined by card issuers due to potential fraud.
"It's important to customize your fraud protection to your business," says Fisher. "But this comes with a caveat. We want to minimize hurdles while streamlining processing. But on the flip side, we want to ensure that we know our customers so as to reduce fraud.
Too thorough of checks will scare customers away. But no checks make a business too vulnerable to fraud.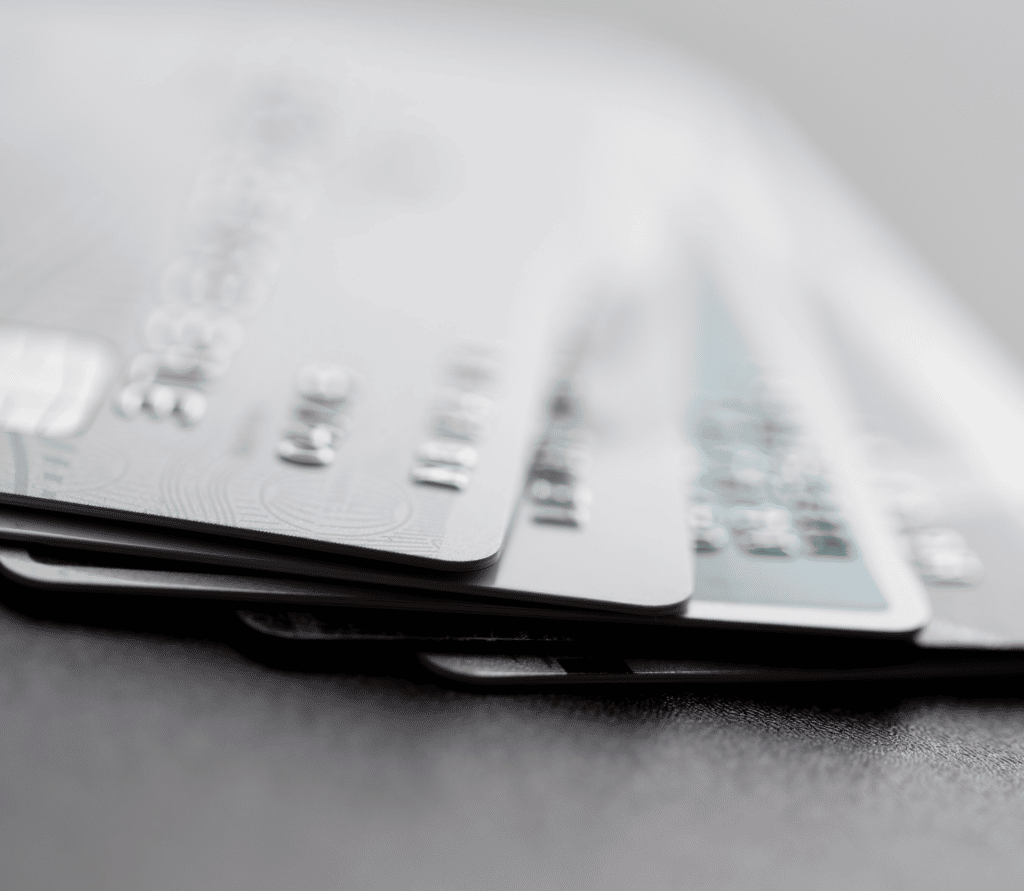 What could be next for subscriptions?
Since personalization, tailored experiences, and convenience are a top priority for consumers, it's only natural that biometrics is the next big step for subscription businesses. Fingerprint ID, facial, and other biometric recognition within payments are expected to double by 2025.
"What is more personalized than your fingerprint?" Fisher says.
The growing popularity of smartphone payments and use of biometrics for access to apps and technology is part of a wider trend. How could this be applied to subscription businesses? Time will tell but, hopefully, it will help dramatically decrease fraud.
In addition to biometrics, digital currencies are on the rise. Millennials and Gen Zers are driving the use of digital currencies, in part, because they enjoy innovation, freedom, and convenience. These commodities that the latest generations of buyers prize are offered through virtual money. This opens a huge new market for subscription businesses to tap into. How will this develop and grow in the coming years? It's still unclear as the digital currency market remains highly volatile.
Whatever happens, these two evolutions in shopping offer subscription businesses the opportunity to differentiate and capture a wider audience.
Research and experience show that despite the ever-changing nature of the subscription industry, businesses can always win with customers through personalized and streamlined experiences. By incorporating these two goals (and associated processes) into their businesses, subscription providers can expect higher retention. And with higher retention comes a bigger bottom line and soft cushion if disaster strikes again. No matter what the future looks like for buyers, subscription businesses must take action today to keep those customers for a lifetime.