When it comes to finding the right technology partner for your subscription business, it's essential to have a clear understanding of your own strengths and weaknesses, as well as those of your business. What do you do well? What could you improve on? Where are the gaps? Can those gaps be filled in-house or do you need a custom solution?
In this self-assessment, we'll help you evaluate your needs and develop comprehensive business requirements to make an informed decision regarding the ideal technology partner. By considering factors such as technical know-how, resources, and budget, you can increase your chances of selecting a technology partner that aligns with your business needs and goals.
We'll evaluate three criteria: technical know-how, in-house resources, and budget.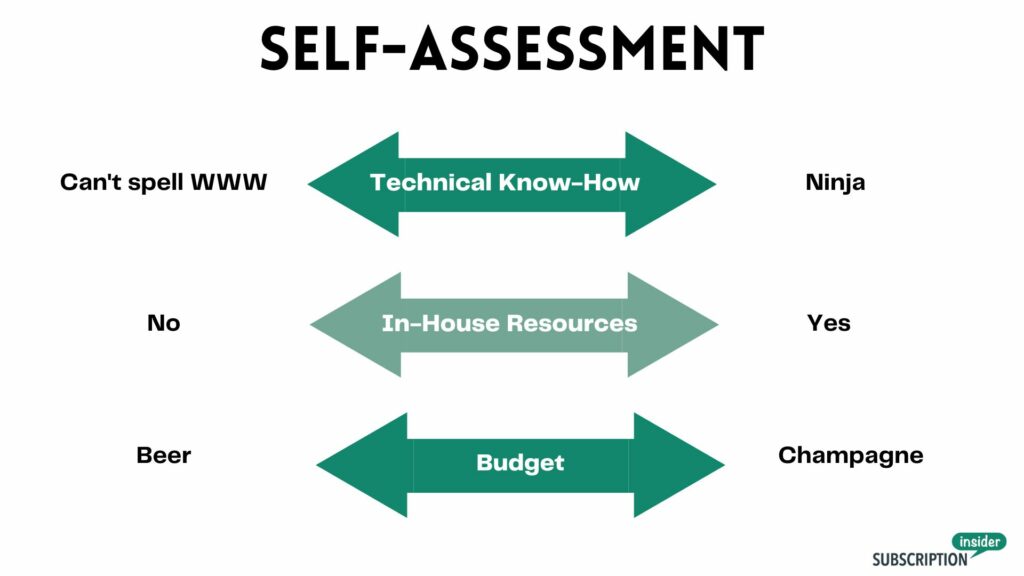 Technical Know-How: Embrace Support and Expertise
With new advancements literally every day, technology is increasingly more complex and challenging to navigate. It's not uncommon for businesses to think – or present themselves to vendors – as having more technical expertise than they really do. This is not an area to bluff your way through. You can help yourself by doing an honest assessment of what you do and do not know.
To begin, evaluate your own technical expertise or limitations. Determine the level of support you may require during technology installation, maintenance, and ongoing support. Consider the following points:
Assess your proficiency in implementing and managing the desired technology.
Determine if additional support from an expert consultant is necessary. If so, what does that look like? Do you need a one-time consultation or expertise on an ongoing basis?
Understand the potential impact of decision-making based on your technical knowledge. Do you need an independent technical expert to help in the selection process? It's okay to admit you'd like a little help to make the right decision for your business.
Who is the system or platform designed to be used by? Some platforms assume your company will have dedicated specialists while others are designed for non-technical business users to jump in and start using. Do you have the expertise needed on your team?
Acknowledging your own technical know-how, or lack thereof, is the first step toward finding the right technology partner and ultimately being happy with your selection.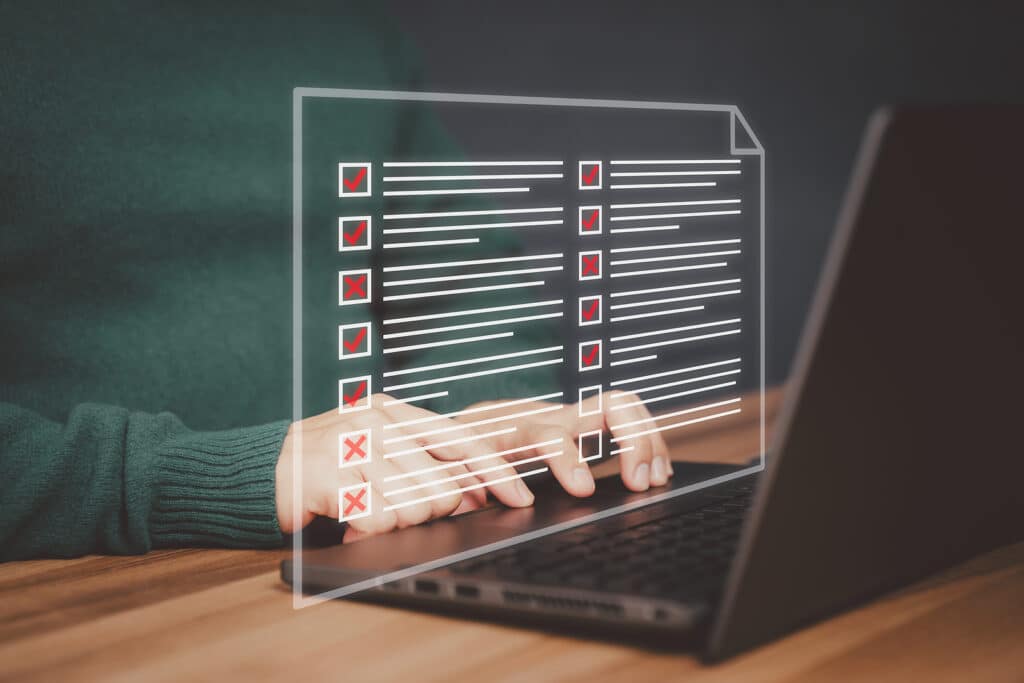 Resources: In-House or External Support?
Do you have the RIGHT in-house resources available to dedicate to this new vendor? You will need resources for initial installation, ongoing operations, customer support, and upgrades. It's essential to ensure that these resources can support the implementation and ongoing management of the new technology. Even the best technology requires some human interaction and oversight. Make sure you have the right people in place to maximize the technology you choose.
If you don't have in-house resources, you can contract for the needed services with your vendor or perhaps with an experienced third-party contractor. Determine what types of contractors you will need for different types of functions. Factor your outsourcing needs into your budget as well as determine what types of contractors you will need for the different types of functions. Understanding your resource limitations will guide you in selecting a partner who can fill those gaps effectively.
Plan accordingly:
Determine the type of support you need. Is it internal, external or a hybrid?
Assess the availability and expertise of in-house resources. Will they be available when you need them?
If you lack the necessary resources in-house, identify your budgetary and staff requirements.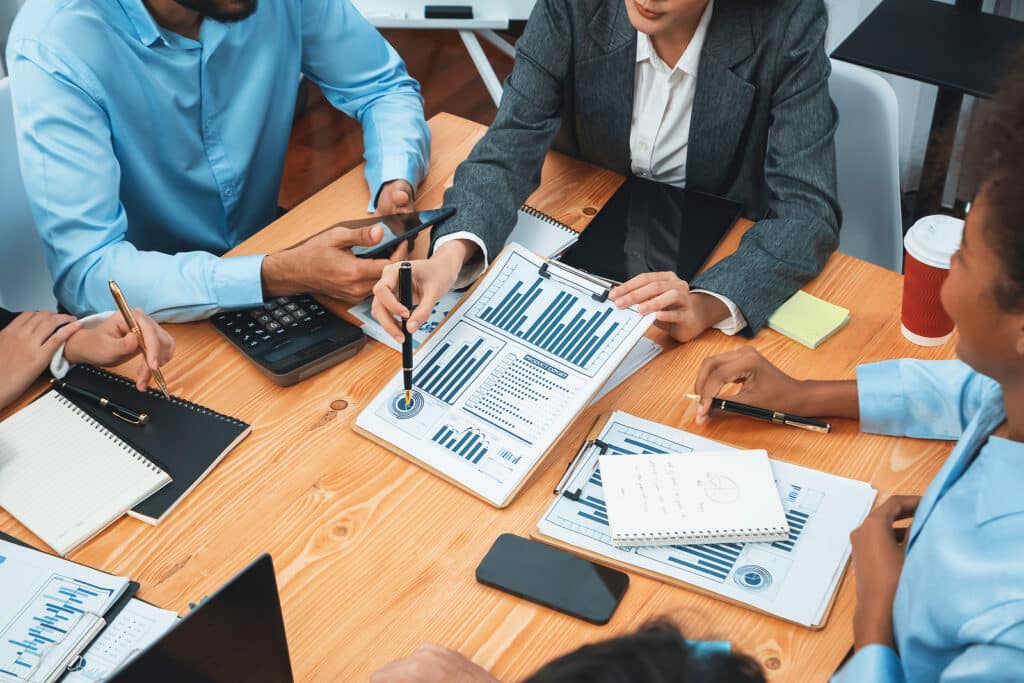 Copyright © 2023 Authority Media Network, LLC. All rights reserved. Reproduction without permission is prohibited.
Budget: Balancing Champagne and Beer
It's all about the bucks. Okay, it's not just the bucks, but understanding your financial constraints is crucial for determining the options and vendors that align with your capabilities. Budget plays a significant role in choosing the right technology partner and knowing your budgetary limitations will allow you to make realistic decisions and explore suitable options.
Are you working with a tight budget where every dollar counts (think mid-priced beer), or do you have a bit more flexibility, allowing you to reach for the champagne or at least top-shelf beer? Your budget will directly influence the features, level of service, and overall suitability of the technology options available to your business.
Being realistic about your financial parameters will help you make informed choices that are in line with your financial capacity.
Define your budget range and constraints.
Determine if you have a limited budget or more flexibility.
Understand total cost of ownership including everything from vendor costs for installation, customization, and ongoing maintenance, to internal team resources and consultants. Be mindful that some vendors will offer a turnkey solution, but you may save money with á la carte features and capabilities.
Consider the potential impact of your budget on available vendor options and the features you can afford.
By understanding and honestly evaluating the strengths, weaknesses, and requirements of your subscription business, you can effectively develop business requirements that will guide your vendor selection process for a technology partner.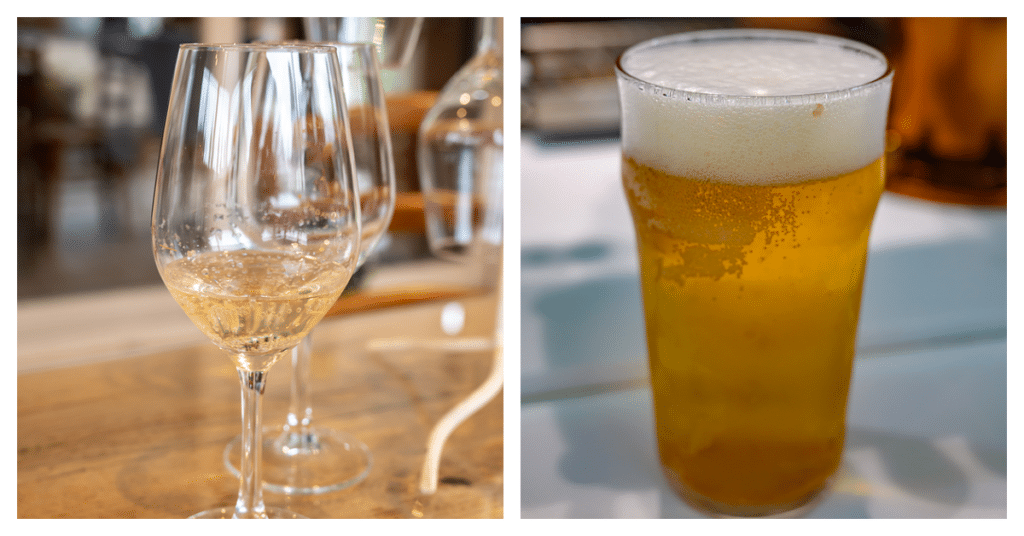 Pulling it all together
Document your technical know-how assessment, outlining the level of support needed.
Detail your resource requirements, including in-house availability and/or the need for external expertise.
Define your budget range and its impact on vendor options and product features. Are you on a beer or champagne budget, or are you somewhere in between?
Ensure your subscription company's business requirements are clear and concise and that they align with your organization's overall goals.
Prioritize your requirements based on their importance to your business.
Utilize the insights gained from answering these questions to identify the most suitable technology partner for your business needs. With careful planning and consideration, you can set your business on the path to a successful partnership that will drive growth and satisfaction.
Copyright © 2023 Authority Media Network, LLC. All rights reserved. Reproduction without permission is prohibited.