Building on the success of its annual Amazon Prime Day sales event, Amazon announced that it will host Prime Big Deal Days in 19 countries in October. Doug Herrington, CEO of Worldwide Amazon Stores, made the announcement on LinkedIn last week. Though the announcement was light on details, Herrington said he was excited to give Prime members "access to exclusive early savings" this fall.
"This October, we're bringing an exclusive shopping event to Prime members—Prime Big Deal Days! I'm really excited for Prime members to discover some of Amazon's best deals of the season across 19 countries including Australia, Austria, Belgium, Brazil, Canada, China, France, Germany, Italy, Japan, Luxembourg, Netherlands, Poland, Portugal, Singapore, Spain, Sweden, the US and the UK," Herrington said.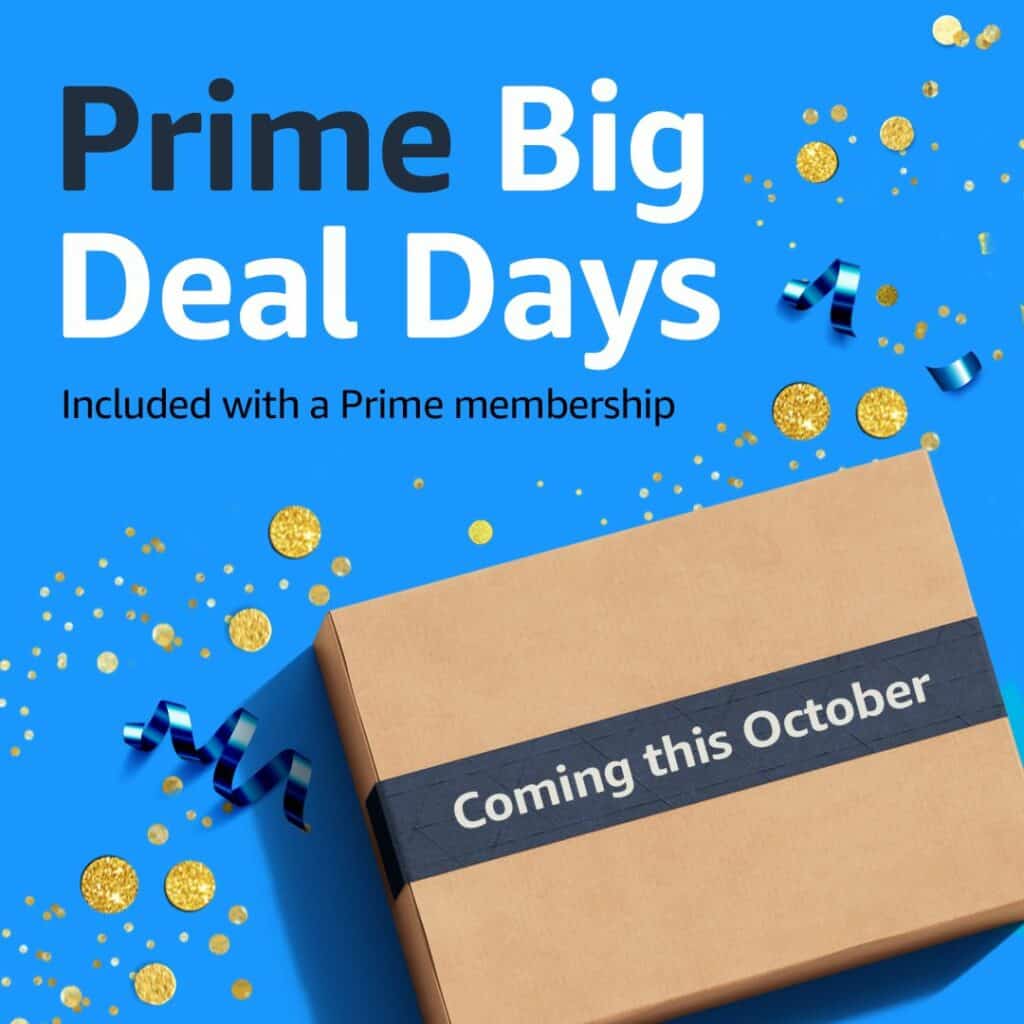 Amazon Prime Day 2023
Amazon's most recent Prime Day event was the most successful since the company began hosting the events in 2015 to celebrate the company's 20th anniversary. Though Amazon didn't share its sales numbers, they did say that Amazon Prime members bought more than 375 million items, saving more than $2.5 billion on millions of Prime Day deals.
"The first day of Prime Day was the largest sales day in Amazon's history, and Prime members saved more this year than any other Prime Day event," said Doug Herrington, CEO of Amazon Stores, in a July 13, 2023 blog post.
"Prime is an incredible value, and we're proud to offer additional value for members through exclusive deals events like Prime Day. Thank you to our Prime members for continuing to shop in our store, and to our employees and independent sellers around the world who delivered for customers this Prime Day," Herrington added.
More than 200 million paid Prime members
At that time, the online retailer had more than 200 million paid Amazon Prime members in 25 countries. Those members were invited to participate in the members-only, two-day shopping event. The event is also open to prospective Prime members who want to try out the popular membership service with a 30-day free trial.
In the US, after the free trial, an Amazon Prime membership is available for $139 a year or $14.99 a month. Student pricing is $69 a year or $7.49 a month, and recipients of qualifying government assistance programs can get Prime for $6.99 a month.
October 2022 two-day shopping event
Last year, Amazon hosted two Prime Day sales events – one in July and another one in October. The October event was a 48-hour shopping event that started at midnight on October 11 and ending at 11:59 p.m. on October 12. It was available in 15 countries and intended to kick off the holiday shopping season. To prepare for the event, Amazon published their holiday gift guides and Amazon's Toys We Love list to help shoppers choose the perfect gifts.
Insider Take
Prior to Andy Jassy taking over for Jeff Bezos, Amazon released sales data for special shopping events, so it is harder to compare sales for different events. Clearly, they are successful for Amazon while also supporting merchants of all sizes and benefiting Prime members who look forward to these exclusive sales. However, other large retailers like Walmart and Target are hosting their own blockbuster sales events to compete with Amazon, so these "exclusive" savings events may eventually lose their luster. In a down economy though, members are happy to take advantage of any additional savings they can so everybody wins.
Copyright © 2023 Authority Media Network, LLC. All rights reserved. Reproduction without permission is prohibited.