Streaming subscription service Netflix is planning to raise prices again, the second time in less than two years. Netflix will raise subscription prices in the US and Canada first, according to a report by the Wall Street Journal and an unnamed source, but Netflix did not say how much they would increase. Variety says the price increases will impact ad-free plans, but not the ad-supported plan.
Though an exact timeframe was not given, the price hike will reportedly happen a "few months" after the conclusion of the Hollywood actors' strike. The strike for the Writers Guild of America (WGA) has concluded, but Hollywood actors remain on strike. This subscription price increase is in direct contrast to chief financial officer Spender Neumann's comments on Netflix's second-quarter earnings call in July.
"We're now more than a year out from any price adjustments in our big revenue countries," Neumann said.
The streaming giant last raised its subscription prices in January 2022, their sixth price increase since 2014. At the time, Netflix's basic plan increased $1.00 to $9.99 a month, the standard plan increased $1.50 to $15.49 a month, and the 4K plan increased $2.00 to $19.99 a month. Since then, Netflix has axed the basic plan. Netflix's current plans and pricing are as follows, according to Netflix's Plans & Pricing page.
| | |
| --- | --- |
| Plans | Subscription Prices |
| Standard with ads* | $6.99 a month + applicable taxes |
| Standard, ad-free** | $15.49 a month + applicable taxes |
| Premium, ad-free** | $19.99 a month + applicable taxes |
*The ad-supported standard plan is not available through all third-party billing partners and packages.
**Trying to crack down on password sharing, Netflix added the option for non-household members to subscribe for an additional $7.99 per person.
In January 2022, a Netflix spokesperson said, "We understand people have more entertainment choices than ever and we're committed to delivering an even better experience for our members. We're updating our prices so that we can continue to offer a wide variety of quality entertainment options. As always we offer a range of plans so members can pick a price that works for their budget."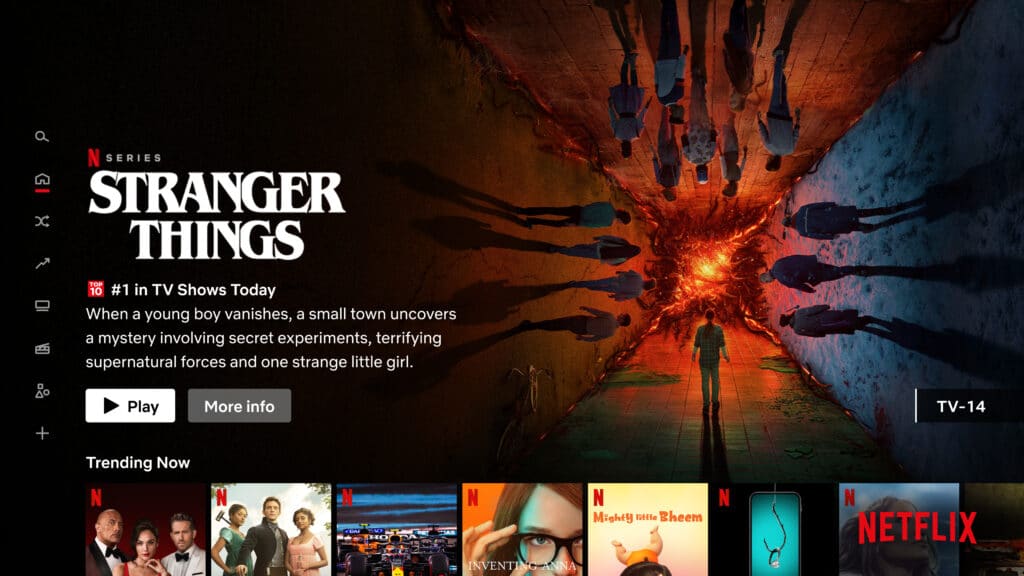 Why now?
The Verge reports that WGA's new contract requires that streaming services like Netflix will have to share their streaming data to see how their content performs. Netflix will have to pay writers a minimum amount of compensation. For example, high-budget films will yield 18% more in compensation and a 26% increase in compensation for residuals. The WGA estimates the new contract will equate to less than 0.2% of Netflix's annual revenue. It is likely that a renegotiated contract with actors may yield similar increases, and Netflix could be raising prices to compensate for the rising costs of content. However, because productions are on hold, Netflix may be hesitant to raise prices because subscribers may not be able to justify paying more when they aren't getting new content.
At the end of July, Neumann made his comment about not raising pricing, but the writers' strike because began off on May 2 and the actors' strike started July 14. Could Netflix have anticipated subscription price increases?
Insider Take
According to Netflix's annual 10K filing with the Securities and Exchange Commission, in 2022, Netflix reported $31.6 billion in revenue, including $31.5 billion in streaming revenue and $146 million in DVD revenue. Two percent of $31.6 billion is about $6.3 million, and WGA estimates compensation to be less than that figure. That seems hardly worthy of yet another price increase. Looking at the UCAN market alone – US, Canada and Australia – Netflix had 75.57 million subscribers as of June 30, 2023. If Netflix raises subscription prices $1 a month for those subscribers, they yield new revenue of $906.84 million, or about $900 million more than the contract increase will cost them. [75,570,000 x $12 = $906,840,000 – $6,300,000 in new contract compensation = $900,540,000 left after the new contract compensation is paid.] This doesn't pencil out.
Granted, the cost of producing and/or licensing content is high, but at the end of the second quarter of 2023, Netflix reported 238.39 million paid subscribers and revenue growth of 2.7%. For the third quarter of 2023, Netflix projects 7.5% revenue growth. It seems like Netflix is proposing a price increase because they can, not because they need the revenue. They might be using the strikes to justify a price increase.
For the average subscriber, a subscription price increase of a few dollars a month may not be significant, but if you add up all the subscription price increases consumers are faced with in our current economy, those increases add up and consumers have to make choices. All the streaming services are raising prices, as are subscription services like Amazon, Google and X. Subscribers have to weigh whether they really need subscriptions to multiple streaming services, or keep their services but downgrade to ad-supported tiers? If Netflix can bear the cost of the new WGA and actors' contracts, perhaps they should, and not add yet another financial burden to their subscribers.
That said, Netflix has not made any official announcements confirming subscription price increases, when they will occur or who will be impacted. Until that happens, this is all speculation.
Copyright © 2023 Authority Media Network, LLC. All rights reserved. Reproduction without permission is prohibited.