In this week's Five on Friday, it's about taking things as they come. DoorDash shared that they would not be increasing their subscription prices any time soon. Apple is looking at their ad strategy when it comes to soccer, and they are working even harder to build up their ad network. Spotify is slamming Apple when it comes to their audiobook feature and anti-competitive behavior. Disney+ is letting subscribers gain access to some exclusive merchandise in a new test, and Hulu Live TV's prices are increasing…again.
DoorDash does not plan to raise subscription fees
In their third-quarter earnings call, DoorDash revealed something interesting: that they wouldn't be raising the price of their subscription service, DashPass.
"I view an increase in subscription fee or DashPass as being something that would actually slow down the pace of DashPass adoption, which we've been very happy with so far. It continues to remain the largest paid membership program in the food category. We've hit record highs in terms of our DashPass subscribers," DoorDash CFO Prabir Adarkar said on the call.
DashPass has seen success with partnerships with Mastercard and Chase cardmembers, helping to convert free or discounted users into paid users. Currently, those with eligible World or World Elite Mastercards can redeem a $5 per month discount on their DashPass membership. Depending on the Chase card they have, a cardholder can either get a $5 per month discount, or free DashPass through December 31, 2024.
GrubHub has tried to stand out with similar partnerships, giving Amazon Prime subscribers a free year of GrubHub+, but the competition has not stacked up thus far.
DashPass has helped DoorDash stay resilient, with order frequency being up year over year. Additionally, their monthly active users have gone up. Orders have jumped 27% as the company expanded overseas, as well as adding new grocery and retail options, WHEC shared. DoorDash also saw an increase in profit from restaurants rise 50%.
Overall, DoorDash thinks that their trajectory will continue to skyrocket if this pace continues. Even with an uncertain economic climate, they have shown themselves to be resilient and are continuing to grow. In their letter to investors, they shared that they are larger than they have ever been, and they continue to be more durable than ever.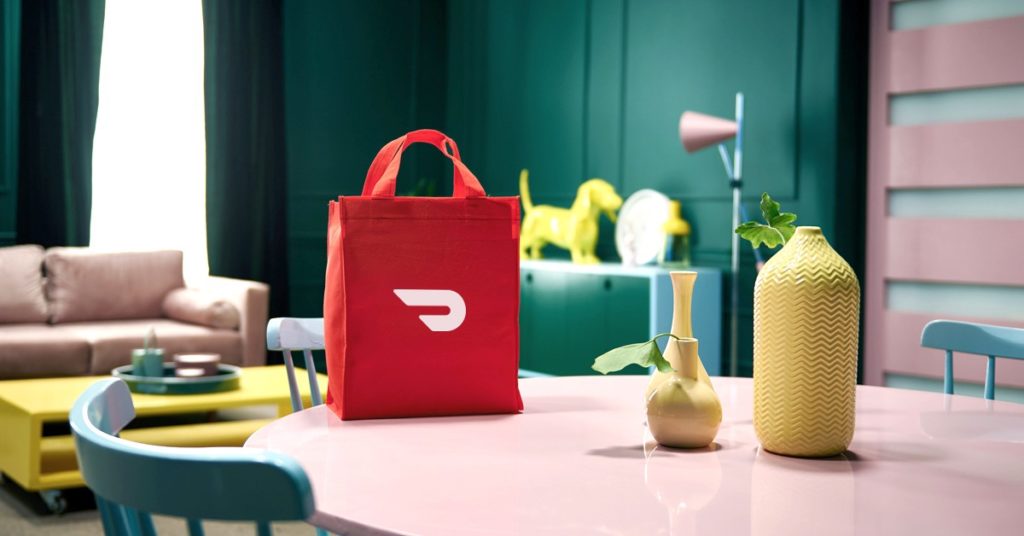 Apple's ad strategy takes a look at soccer
It's no secret that Apple has been working on beefing up their ad presence. With the tech giant taking a deal to stream Major League Soccer next year, they are building up an ad strategy around it.
According to Bloomberg, Apple is talking with both advertisers and MLS sponsors to secure deals before the launch of the sport in February. They intend to start showing ads during soccer games as well as "related shows," however, there is no word on what these related shows would be. As of right now, Apple TV+ is ad-free, but that is set to change in December when Apple adds an ad-supported tier.
Right now, Apple is looking to run ads on all formats of their streaming services when it comes to MLS matches: the dedicated MLS package, paid TV+ subscriptions, as well as the free TV app. They already advertise during Major League Baseball games that appear on TV+, The Verge reported. Apple has already shelled out $30 million in advertising for MLB games, Forbes said. However, it is worth noting these advertising spots have been sold by MLB Network, not Apple. That $30 million price tag is still nothing to scoff at and could be an indicator of what Apple is willing to pay for MLS.
However, unlike MLB, MLS is getting its own standalone package for streaming. There is nothing known about what the cost will be, but Apple stands to gain from that offering, given that the partnership is slated to last 10 years.
Apple has been looking into ways to expand into ads since at least August, according to Bloomberg. Currently, the tech giant generates $4 billion annually in ad revenue, but wants to turn this into a double-digit figure. They are looking at things like advertising with their streaming services, as well as in their hardware themselves. It appears that they are still on track to start selling video ad inventory in 2023.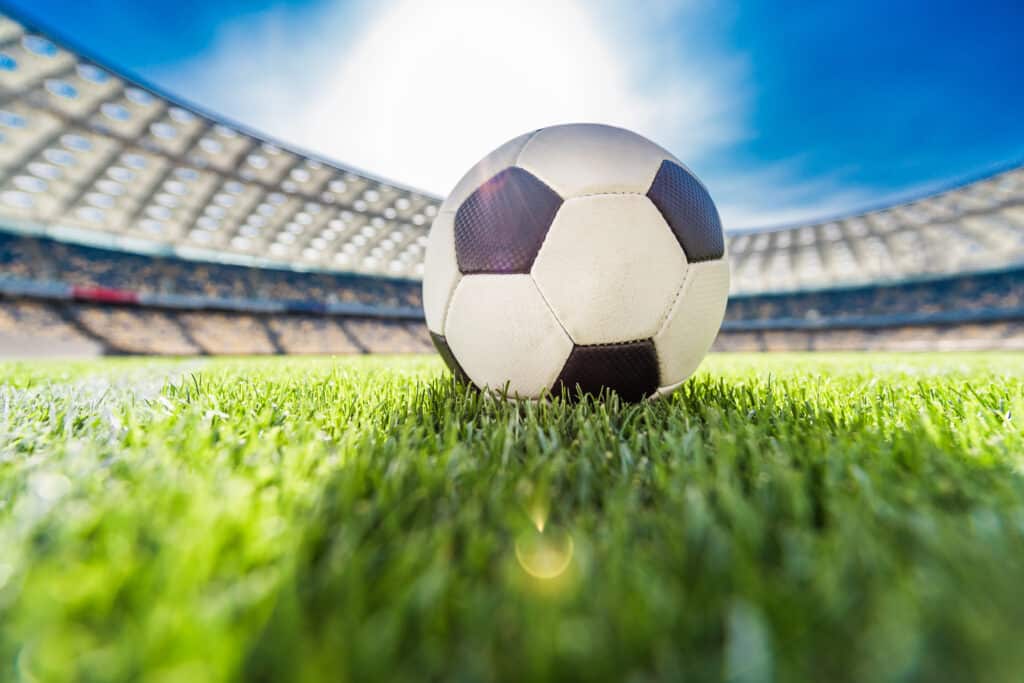 Spotify CEO slams Apple for 'anti-competitive' behavior
Spotify CEO Daniel Ek made waves this week when he slammed Apple for their anti-competitive behavior, after blocking an update that would have allowed Spotify to sell audiobooks within their app.
Users were delighted when Spotify rolled out Audiobooks but were displeased when they found they had to go to Spotify's website to purchase an audiobook. Spotify shared in their newsroom that they were forced to make users work even harder to listen to an audiobook, not only harming consumers, but authors and publishers.
"With our Audiobooks launch, Apple has once again proven just how brazen it is willing to be with its App Store rules, constantly shifting the goalposts to disadvantage their competitors," Ek shared.
Since Apple has control of the App Store, they are able to sell books to customers through Apple Books, but other book-sharing platforms are unable to, Entrepreneur shared. Readers utilizing an Amazon Kindle app are also unable to purchase books directly through the Kindle app for the same reason.
With this issue, Spotify has launched Time to Play Fair, which explains how they wanted to deliver audiobook purchases on the app and how it played out. The audio company shared that they wanted it to be a simple process of opening the Spotify app, purchasing an audiobook, then going on to enjoy it.
Instead, this is what Spotify tells you what Apple allegedly won't allow you or Spotify to do:
Purchase an audiobook
Explain why you can't purchase audiobooks on the Spotify app
Explain where or how to purchase the audiobook outside the Spotify app
Include a link to purchase the audiobook
Send an email that includes information on how to purchase the audiobook
Answer questions about the audiobook in the app
Tell you the cost of the audiobook
Give tips to find your way through the process
For contrast, Android users can click a button and receive an email that will direct them to purchase the audiobook, The Hollywood Reporter said.
"We have no issue with reader apps adding audiobook content to their apps, linking users out to websites to sign up for services, or communicating with customers externally about alternative purchase options. The Spotify app was rejected for not following the guidelines regarding including explicit in-app communications to direct users outside the app to make digital purchases. We provided them with clear guidance on how to resolve the issue, and approved their app after they made changes that brought it into compliance," Apple said in response.

Disney+ subscribers to get early access to select merchandise
Disney is looking to help their Disney+ subscribers ring in the holiday season and get their hands on exclusive access to merchandise.
The Wall Street Journal reported in September that Disney was exploring a membership program that would ofer exclusive perks, and this could be one of the first indicators. The House of Mouse had already been working on building infrastructure to help customers shop more easily and give them access to exclusive merchandise.
On their new eCommerce website just for Disney+ subscribers, shoppers are able to get access to items like a Black Panther: World of Wakanda artist series puzzle or a collective mask from the movie. Star Wars fans were excited and sold out of legacy Lightsabers and figurines. Other titles featured in this test include Doctor Strange and the Multiverse of Madness, Turning Red and Frozen 2. In order to gain access to the exclusives, fans must sign into Disney's website with the email associated with their Disney+ account.
To help market the test further, Disney+ will also be adding QR codes for featured products on the details pages of select movies, series and shorts. After scanning the code, customers will be taken directly to the product pages, Variety reported.
"Special access to this curated collection of merchandise for the upcoming holiday season is the latest example of the many ways we experiment with how to improve the user experience on Disney+, which includes enhancing the benefits of being a subscriber. We're excited to collaborate with shop Disney to explore how we can potentially better serve our audiences by expanding the ways they get to interact with the stories and characters they love on Disney+," president of Disney+, Alisa Bowen, said in a statement.
There are no additional details on how long this test will last, but it has proven successful so far. At the time of this writing, several items that are exclusive to subscribers are sold out.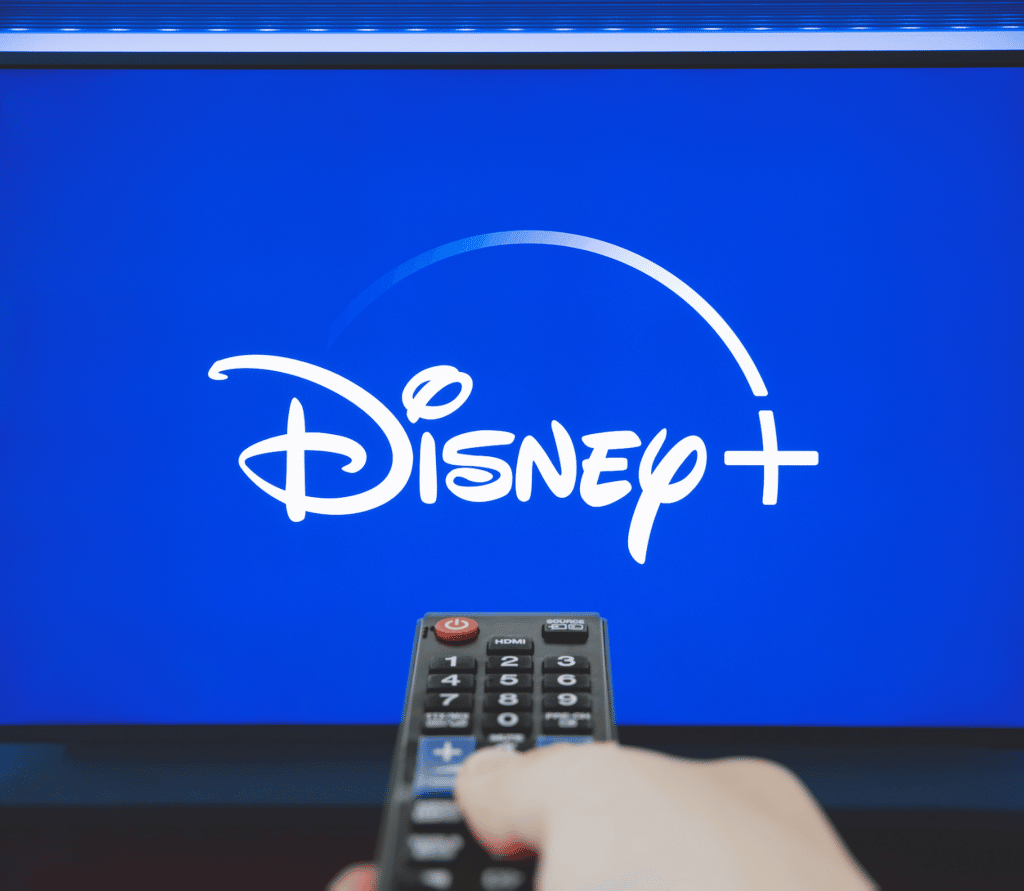 Hulu is raising prices…again
Hulu has dollar signs in their eyes and is once again raising their prices. After raising the prices of their streaming service, they are now looking to raise their Live TV prices next month. Subscribers are being notified via email, Apple Insider shared. The price change will take affect on December 8, the same day that Disney+ is launching their ad-supported tier.
The pricing increase looks like this:
Just Hulu Live TV – $68.99 per month
Live TV, Disney+ (with ads), ESPN+ (with ads) – $69.99 per month
Hulu Live TV (with ads), ESPN+ (with ads), Disney+ (ad-free) – $74.99, up from $69.99 per month
Hulu Live TV (ad-free), ESPN+ (with ads), Disney+ (ad-free) – $82.99 per month, up from $75.99 per month
Hulu Live TV has increased their price every year since 2019, TechCrunch reported. When the service first launched, it was $39.99 per month, just by itself. It's increased by almost twice its initial price.
Another change worth noting is that the Legacy Disney Bundle, featuring ad-free Disney+, ad-supported Hulu and ESPN+ will no longer be available after December 7, 2022. Subscribers on this plan can keep this plan as long as they do not cancel or change it, according to Disney's help site. However, the price will increase from $13.99 per month to $14.99 per month on December 8.
Streaming services have been on the upward swing of prices lately, showing that inflation is hitting all sides of the industry hard. Sling also announced that they would be raising the cost of all of their plans by $5 per month, regardless of the plan. During their announcement, they shared that the price of programming has continued to rise, which could give some insight as to why Hulu's Live TV has also risen in price.
It is still worth noting that subscribers are still willing to pay for their content, even with some price increases. Thirty-three percent of those surveyed said that they would continue to stay with a service, even if it charged them $10 more per month.