This week, we have a wide variety of subscription features for you, ranging from music to meals to mystery boxes – and they aren't what you think! Costco members have sighted discounted Apple subscriptions in the warehouse, leading them to get annual subscriptions at a discount. Also, Daily Harvest found a way to connect with customers and potential customers after the pandemic, hoping to help their subscription service weather the storm of inflation. Disney+ talked about their projection of subscribers jumping from their ad-free streaming tier to their ad-supported tier at launch, Netflix launched a Mystery Box for Kids' profiles, and Spotify is now available as an employee benefit for one lucky company.
You Can Now Find Discounted Apple Subscriptions at Costco
Costco, the discount warehouse, is reportedly the new home for Apple subscriptions, now available at deeply discounted prices for annual subscriptions of Apple TV+, Apple News+, or Apple Arcade. Mac Rumors reports that Apple Arcade and Apple TV+ can be scooped up for $44.99 a year, and Apple News+ is available for $89.99 a year. They can be purchased at Costco.com. Prospective subscribers have to scroll down a bit on the home page to find the Apple subscription ad, but it is there.

iDropNews said that the subscriptions can be purchased without being tied to an Apple ID, meaning a Costco member could purchase one of the Apple subscriptions as a gift for family or friends. When purchasing a subscription, the purchaser will get an access code. Once logged into an Apple ID, the user can load the redemption code at any time.
A Costco member is also able to buy more than one subscription to the same service, with a limit of five per member. iDropNews also said it is unclear if one could "stack" existing subscriptions, and redeem multiple years upfront. Shoppers cannot use these subscriptions as a part of the Apple One bundle, and that bundle would still get subscribers a better price, but it is still an unexpected find.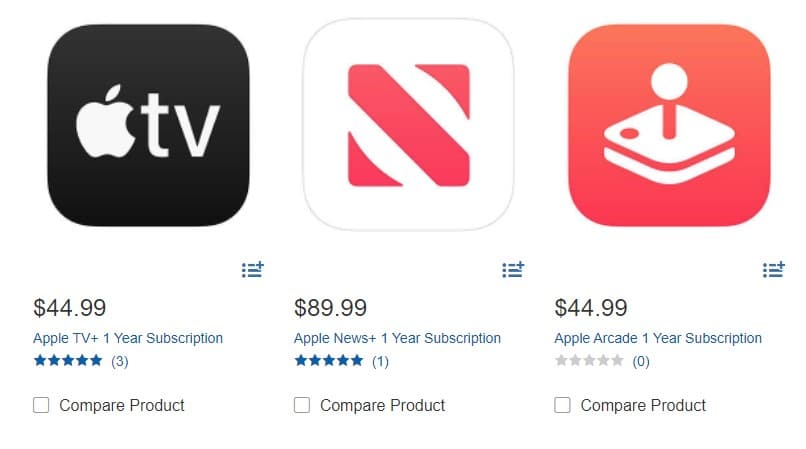 Daily Harvest Connects with Customers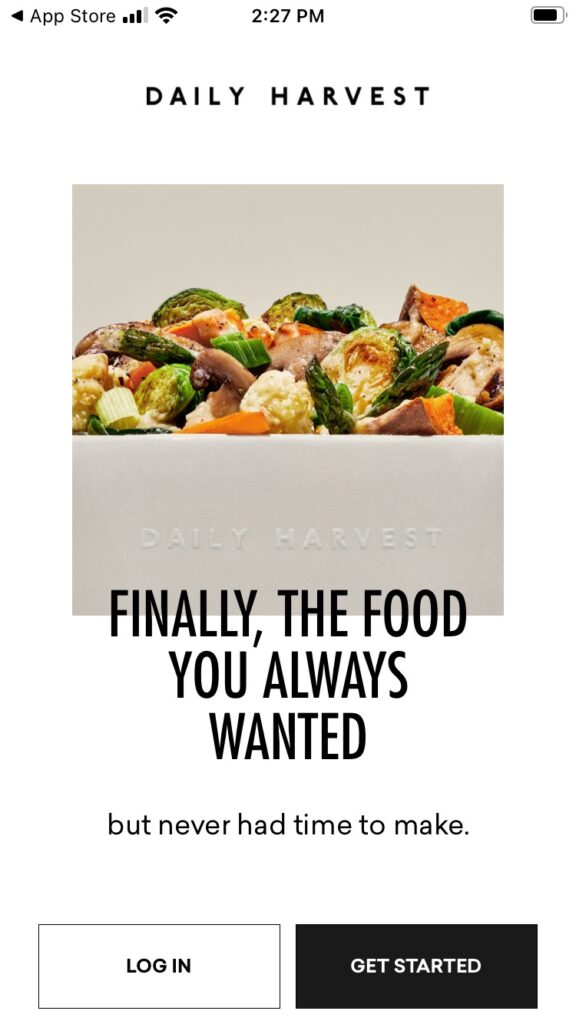 Daily Harvest is a subscription company that Ad Age investigated to see how they were dealing with the challenge of rising prices. When the prepared meal company launched, it raised $120 million in venture capital, and was valued at $1.1 billion in November 2021. It was also rumored to be getting ready for an IPO in July of 2021, according to Forbes. Since their initial launch of prepackaged smoothies, the brand has also debuted a milk alternative, smoothies and plant-based ice cream.
Daily Harvest has been experimenting with different pricing options, and are able to price out their subscription per item. Items currently range from $5.99 to $11.99, and users can customize their box and opt out of deliveries via the services' app. Customers select a plan based on the number of items they want (9, 14 or 24) and how often they want them (weekly or monthly).
To stay relevant, and connect with their audience in a more meaningful way, Daily Harvest is launching a Daily Harvest "Chop Shop", which is a complimentary experience. The popup is a way for subscribers, as well as the public, to see Daily Harvest's new offerings, Crumbles. Crumbles are Daily Harvest's new plant-based protein offering (i.e., meat substitute), and will be featured throughout the menu for the popup. Not in LA? They launched Crumbles on their website for all to be able to try.
Ad Age also shared that Daily Harvest was continuing to "meet people where they are", and working on increasing their in-person offerings. The brand opened a physical storefront called The Tasting Room, where Chicagoans can purchase meals, smoothies, and snacks.
Disney Suspects Subscribers Will Jump to Cheaper Plan
With the launch of Disney+'s ad-supported tier coming soon, Disney is pondering a potential concern. They think subscribers will jump from the ad-free tier to the ad-supported tier, and they have the data to back that up. At the 9th Annual MoffettNathanson Media and Communications Summit, Disney CFO Christine McCarthy said, "Based on our Hulu experience, we actually have more AVOD than SVOD subscribers. We expect about the same percentage for both Disney+ and Hulu, just based on the experience curve that we've witnessed." Diving deeper into the issue, one will find that 70% of Hulu's viewers were on ad-supported tiers versus ad-free tiers, according to Variety.
The ad-supported tier is rumored to be launching later this year, but there is still no confirmation on the price. Disney's subscription currently will set a customer back $7.99 per month by itself, but there is a bundle with Hulu and ESPN+ that costs subscribers $13.99 per month. With the launch of the new, ad-supported tier, Variety said that the ad-supported version of its app will not accept alcohol or political advertising at launch, as well as ads from rival streamers or entertainment studios. Currently, the ad-run rate will be at four minutes per hour, which is a lighter load than Hulu. The ads will start with 15- and 30-second ad spots, but will continue to expand their offerings for ads.
Whether or not they would be advertising directly to children was also touched on.
Rita Ferro, president of Disney Advertising Sales, said, "Yes, we're going to have advertising…to kids, but it's going to be controlled advertising with a lot of parental levers to pull. We're not going to collect data on that." Additionally, there will not be advertising on preschool content at launch on Disney+. The Verge reported that there will be no ads shown on any kids' profile.
According to Deadline, Ferro expressed her excitement of all parties that wanted to jump in on the advertising space, but addressed that it was not an easy feat. Disney has allegedly been planning for this moment for years, and a series of acquisitions and strategic moves gave them the position they are currently in.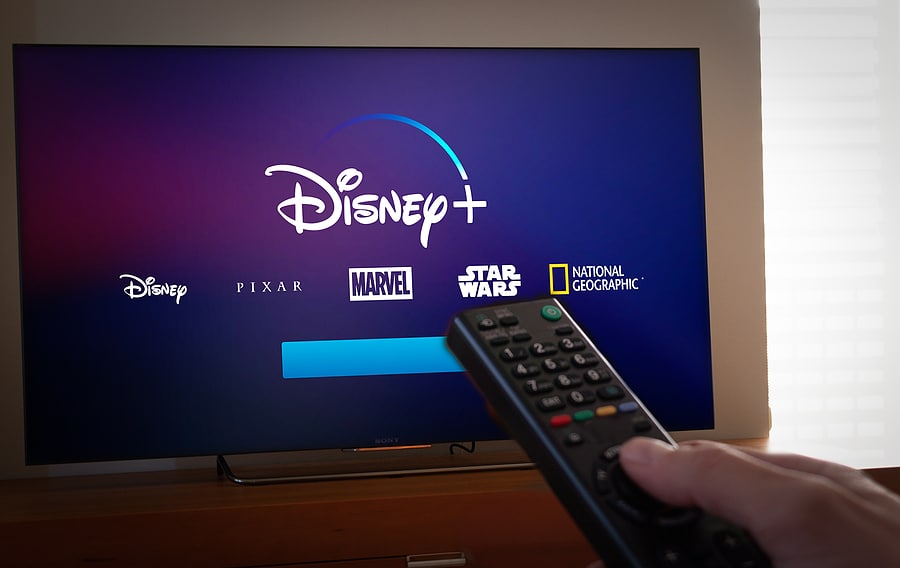 Netflix Has a Mystery Box, and it's Not What You Think
Netflix posted something mysterious on their blog, unveiling a "Mystery Box" product. However, it's not what you would think in the traditional mystery box sense. Netflix is trying something new with younger audiences, to break them out of their current bubble of entertainment content. On their blog, TJ Marston, Director, Product Innovation – Kids and Family, says "Kids are drawn to what they love – their favorite toys, foods songs – and it's hard to get them to try something new."
Netflix's new offering provides kids a safe space to discover their next favorite series and films, or see a favorite face they may have missed. The Verge said this was another means of Netflix investing into the version of its service for kids. Other things included in this version are a profile redesign, a Top 10 row for age-restricted profiles, and a TikTok style feed for kids as well. The Mystery Box feature could keep kids interested, especially with the wide variety of content, and being able to have something picked for them would be something their parents could also enjoy.
To access the Mystery Box, parents and caregivers can log in to a kid's profile, find the 'Favorites Row' at the top of the homepage, and hover over the sparkly 'mystery box' to find a title that is new for that user. Titles will be chosen based off of kids' previous viewing behavior, according to Variety. For example, your child could be a huge fan of Boss Baby, and Netflix could produce one of the franchise's options for shows or movies if it hasn't been viewed on the profile before.
Like the adult version of the Mystery Box, "Play Something", this is aimed to help boost time spent viewing something and time spent on the app. If a customer is spending more time viewing, they are less likely to churn the subscription out of their existing subscription portfolio, and increases customer satisfaction.
Accenture is currently working on offering this in Europe. The launch of Spotify for Work is starting in Latvia, Lithuania and Sweden. However, it is unclear whether we will see this stateside. Statista reported at the beginning of this year that Accenture had 624,000 employees by the end of last year, and they currently operate in over 50 countries. When asked how Spotify for Work would blend with their existing benefit offerings, Jay Jendeby of Accenture said, "Our employees can use the service for various reasons such as to better focus, learn, or simply unwind. Spotify for Work is a good complement to the other offerings available to our employees. We expect it will resonate with many of our employees across various demographics and roles in Sweden and the Baltics."
Spotify Available As Employee Perk
Spotify is working on improving their reach, and they're working their way into a new avenue: your employee benefits folder. Spotify announced their partnership with global firm Accenture in their newsroom last week. The partnership with Accenture will allow them to offer "Spotify for Work", which will allow companies to offer Spotify Premium as an employee benefit.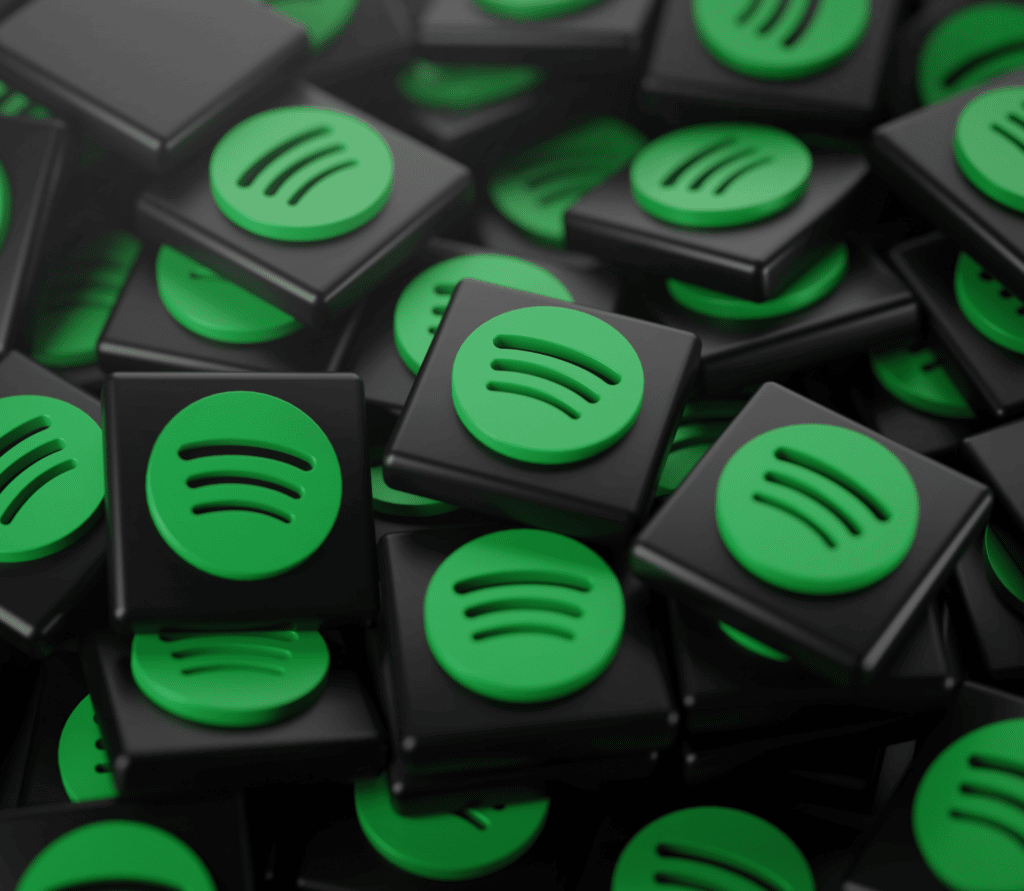 Marc Hazan of Spotify said, "We know employers are always looking to offer competitive benefits to attract and retain top talent and provide additional value and experiences to reward their employees. That's where 'Spotify for Work' comes in – it's a modern benefit that has potential to build a stronger sense of community at every company." Launching Spotify for Work would allow an employee to access this benefit outside of work, and can use it for a variety of reasons, whether they are unwinding from a day at the office, or they need to home in their focus at the office when trying to meet a deadline.
Android Police reported that Spotify was teasing collaborations with other companies down the road. Any interested employer can contact Spotify to learn more about the program and its potential expansion.