Last week, on-demand shopping subscription service Shipt announced upgrades to the member experience, including the launch of a personalized dashboard and exclusive member perks. Target-owned Shipt hopes these upgrades will help the on-demand shopping subscription service increase loyalty and better compete with similar on-demand grocery delivery services like Instacart, who upgraded their member experience last summer.
Exclusive member perks
To attract and retain paid members, Shipt has added exclusive perks for monthly and annual subscribers, including the following:
Access to a four-month free trial of a SiriusXM streaming subscription plan, a $31 value
Free shipping and no service charges for purchases made through 1-800-FLOWERS.com Inc. and their brands, including Harry & David, Personalization Mail and Wolferman's.
Access to Shipt's Preferred Shoppers feature, which lets members create a list of their favorite shoppers.
Along with these perks, paid members will also retain access to these perks:
Members-only savings events including Shipt's Membership Appreciation Event held in the spring and the Dealivery Days in the fall.
Unlimited $0 shopping and delivery fees on orders over $35, available to monthly and annual members. Deliveries under $35 are charged a $7 fee plus applicable service fees. Also, one-time deliveries are charged a service fee and a delivery fee which are shown during checkout in the app.
Copyright © 2023 Authority Media Network, LLC. All rights reserved. Reproduction without permission is prohibited.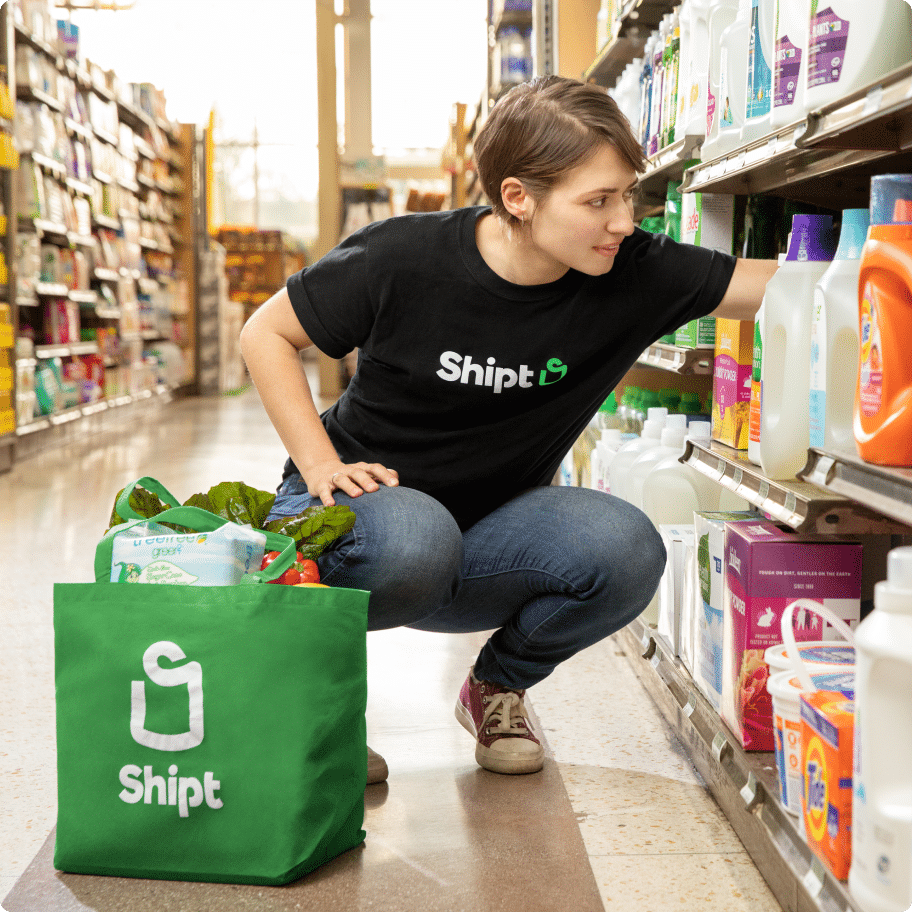 Dashboard upgrades
Shipt has upgraded its dashboard, personalizing it for members so they get a more intuitive experience that is easier to navigate. Features of the new dashboard make it easier to access:
Member benefits and perks
Member lifetime savings
Members-only offers
Preferred shoppers list
Improved search and filter options
Personalized recommendations
Set dietary preferences
Make special requests
Shipt's new dashboard upgrades represent a significant leap forward in terms of user convenience and functionality. The revamped interface offers members a streamlined and intuitive experience, making it easier to use.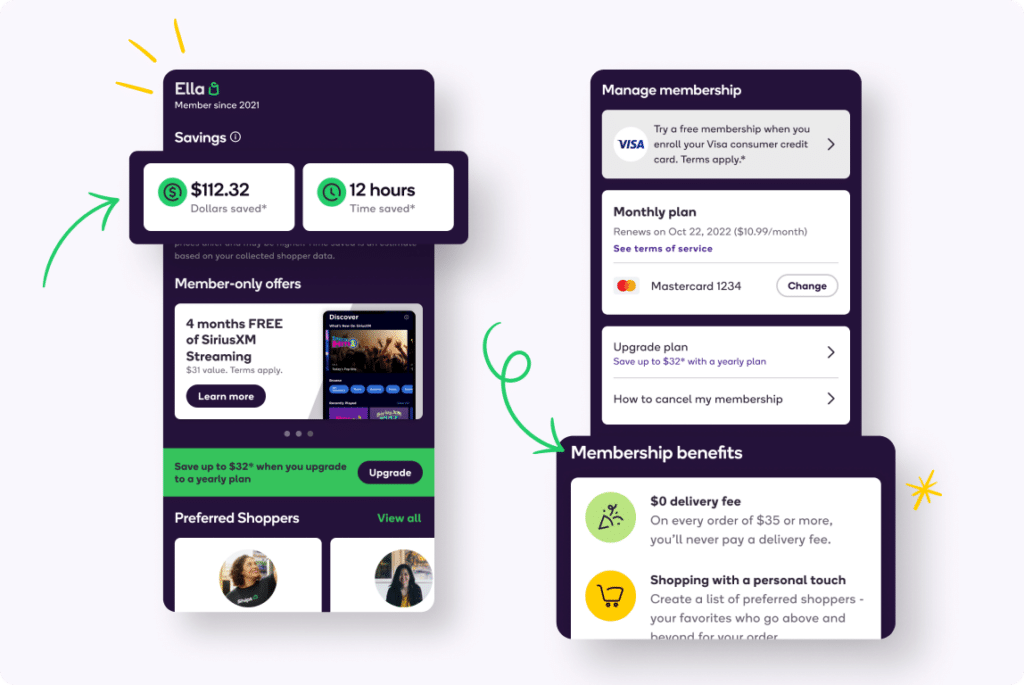 "Our members are core to what we do. We want them to know they're appreciated and that Shipt will go above and beyond to add value to their lives from the very first moment they engage with us," said Shipt Chief Marketing Officer Alia Kemet in a May 23, 2023 news release. "These current offerings are just the beginning and we're looking forward to sharing more value exclusively with our members through the rest of this year."
About Shipt
Shipt is an on-demand shopping service that shops for groceries, household essentials, pet supplies, electronics, and office supplies, etc. for its members at participating stores. Deliveries can be scheduled and delivered in as soon as an hour. The company offers two membership plans with unlimited deliveries over $35: an annual plan for $99 a year and a monthly plan at $10.99 a month. Deliveries under $35 incur a $7 fee and applicable service fees per order. Memberships can be canceled at any time.
For people who want to try the service or just want to make a one-off purchase, Shipt offers one-time deliveries for $10 per order with no minimum. Shipt also offers a free membership plan for members who enroll their existing Visa credit card.
Participating stores include more than 120 retailers, including Bartell Drugs, BevMo, Big Lots, Costco, CVS, GNC Live Well, Harris Teeter, HyVee, Kroger, Meijer, Office Depot Office Max, Petco, Safeway, Sephora, Target, Walgreens, Winn Dixie Supermarket and Sur La Table, Petsmart.
Shipt delivers in over 5,000 cities and 80% households nationwide. Shipt works with more than 300,000 shoppers to shop on behalf of their members.
Insider Take
By leveraging technology, Shipt's recent dashboard upgrades and member perks show the company's commitment to its customers. The goal is ultimately to increase customer loyalty for retention while also attracting new members. While we love Shipt and have used their on-demand shopping services, we aren't convinced that a personalized dashboard and a handful of perks will move the needle much, but we love that they're trying to innovate on behalf of members.
Copyright © 2023 Authority Media Network, LLC. All rights reserved. Reproduction without permission is prohibited.