The grocery delivery service Instacart is revamping and rebranding its shopping subscription service. Instacart Express will become Instacart+ and cost $9.99 per month or $99 per year, after a free 14-day trial. Members get access to new family shopping features, free same-day delivery on orders over $35, a 5% credit back on eligible pickup orders, and lower service fees on all orders. Instacart isn't confined to grocery stores. They will also shop at Costco, Walgreens, Staples, Rite Aid pharmacy, Dollar Tree, Sephora, Big Lots, Super Supplements, The Wine Shop, and other stores.
Additional benefits include exclusive offers from partners like Chase and Delta. Instacart says a subscription can pay for itself in just a few orders. Households will save on every order, and save time they would have spent shopping for themselves. All existing subscribers will be converted to Instacart+ members.
"With today's launch, we're making Instacart+ the most cost-effective way for families to buy groceries and essentials with Instacart, delivered in as fast as 30 minutes," Daniel Danker of Instacart said in a press release.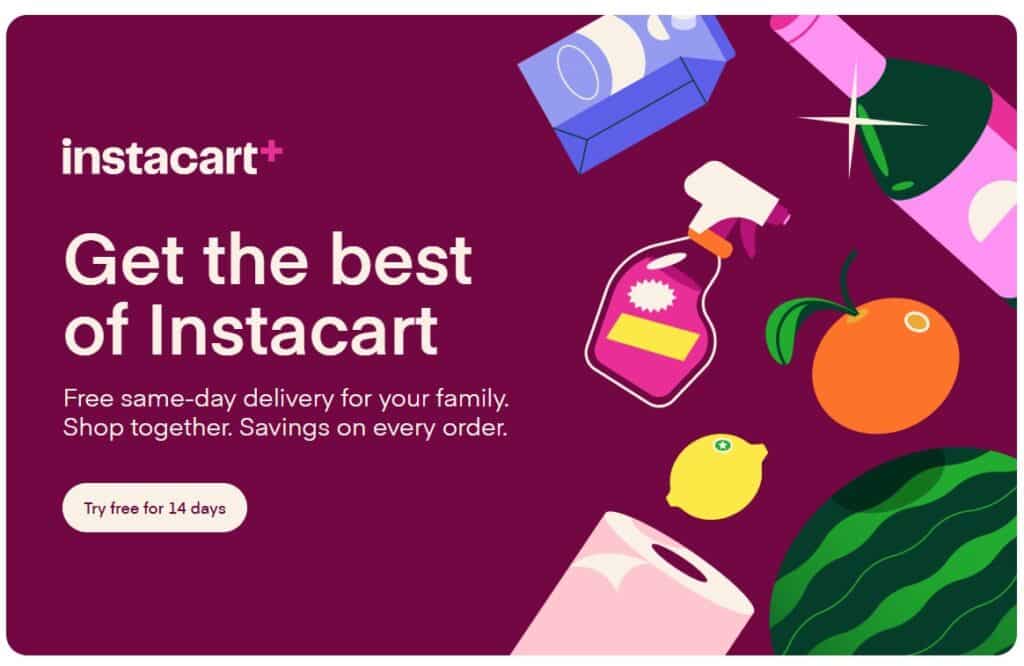 In addition to their shopping subscription option, Instacart will also be adding Family Accounts. Family Accounts allow subscribers to share carts and subscriptions with other members of their household. Instacart recognizes that families are all made up differently, and they want to be able to honor that with this option.
Whether it's a multi-generational household, or a parent with a teen that just wants more say, families can share benefits of Instacart+, Perishable News reported.  With a Family Carts order, family members are able to add their own items to a shared cart. This can make decision making when it comes to grocery shopping easier, and also allows for more input.
Instacart is also expanding their partnership with Chase. Chase cardholders can unlock free Instacart+ memberships. Depending on the reward tier with Chase, a cardholder could receive up to a year for free. Sapphire Reserve cardmembers reap the most rewards, with the ability to redeem a year for free. Chase cardholders can check if they are eligible on the Instacart website.
When the shopping service debuted Instacart+, they broke down some of their insider stats. They noted that their subscribers remain the company's most engaged customers. Their subscribers have higher gross transaction value per customer, and are more likely to build habits out of ordering compared to non-subscribers. Instacart disclosed that their subscribers spent nearly twice as much as non-subscribers each month.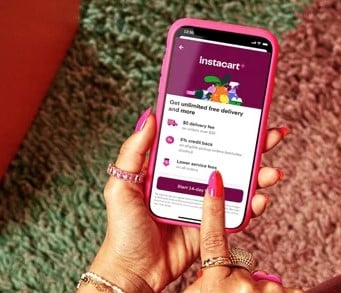 In a June 20 article on Supermarket News, Phoenix-based Sprouts Farmers Markets announced that they are beginning to accept Supplemental Nutrition Assistant Program EBT payments for Instacart online orders chainwide. This allows Instacart to make their service more accessible to low-income families, or those that may not be as easily able to get to go into the grocery store more often. Instacart currently powers SNAP EBT payments for more than 60 retailers in 39 states, which gives reach to more than 7,000 stores nationwide.
"Instacart and Sprouts have a shared mission of providing people with greater access to fresh food. Today, we're proud to expand our partnership with Sprouts to allow more people to order nutritious foods and pantry staples online with EBT SNAP acceptance through Carrot Payments and Instacart Platform. Online grocery shopping shouldn't be a luxury, and our goal is to make same-day delivery and pickup affordable for everyone. Through our deepened partnership with Sprouts, we're helping to make the grocer's expansive selection of fresh, natural and organic foods available to more families across the country," Sarah Mastrorocco of Instacart said of the partnership.
Along with the rebrand of Instacart+ shopping subscription, the company also recently changed their customer ratings system to make it both informative and fair for shoppers on the platform. With this change, Instacart will remove a rating from customers that consistently rate their shoppers below five starts, and be more forgiving of ratings that may be outside of a shopper's control, TechCrunch reported. Shoppers will also be able to see more information on their end, including average customer rating, customer feedback and statistics.
Insider Take
How we use subscription services in the last two years has changed dramatically, and shopping subscription services like Instacart have grown in popularity. For $9.99 a month or $99 a year, why go shopping yourself if a reliable service like Instacart can do the shopping for you? Services like Amazon Fresh, Shipt and Instacart are making the most of this market opportunity to put shoppers in control while also offering convenience and affordability.