After much speculation, free messaging app Telegram has announced they will launch a paid subscription later this month. Called Telegram Premium, the subscription will allow users to access additional features, speed and resources. Subscribers will also be among the first to get new features as they are added.
Pavel Durov, the company's co-founder, CEO and product manager, made the official announcement Friday, explaining why this is the right time to offer a subscription for the messaging app.
"Since the day Telegram was launched almost nine years ago, we've been giving our users more features and resources than any other messaging app. A free app as powerful as Telegram was revolutionary in 2013 and is still unprecedented in 2022. To this day, our limits on chats, media and file uploads are unrivaled," Durov wrote.
"And yet, many have been asking us to raise the current limits even further, so we looked into ways to let you go beyond what is already crazy. The problem here is that if we were to remove all limits for everyone, our server and traffic costs would have become unmanageable, so the party would be unfortunately over for everyone," added Durov.
He also said their testing of privacy-focused ads in public one-to-many channels have been successful, but he wants Telegram to be supported primarily by users and not by advertisers. He believes this will help the company in putting users first, not advertisers.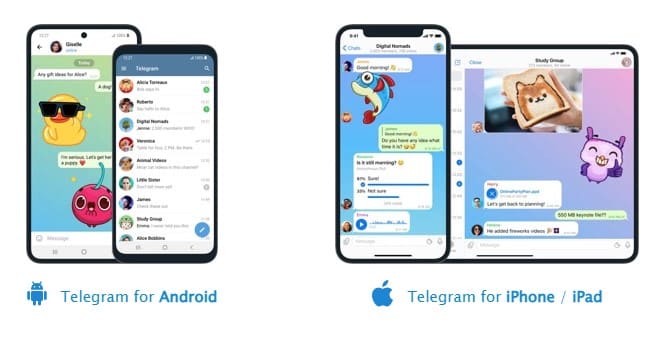 About the free messaging app
The messaging app and all of its existing features will remain free, and the company will continue to add free features for its 500 million monthly active users. Users will be able to view large documents, media and stickers sent by Telegram Premium users, and view and interact with Premium reactions.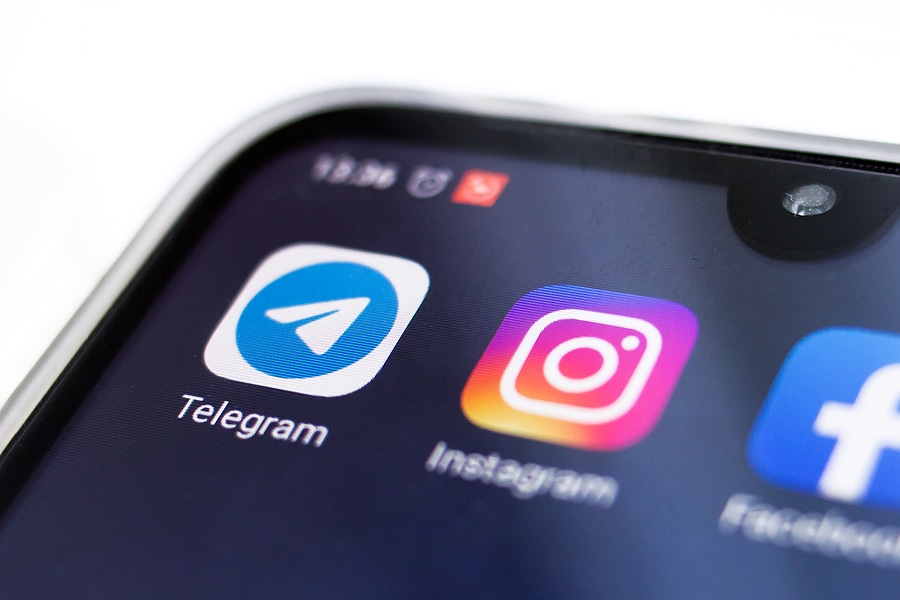 Launched in 2013, Telegram competes against other instant messaging apps like Facebook Messenger, WhatsApp and Signal Private Messenger. The Dubai-based company's focus is on providing speed and security in a fast, simple way.
Telegram is available on all devices and major platforms and can be used and synced in real-time. Users can send messages, photos, videos and files of any type, and they can create groups of up to 200,000 people or channels. Telegram describes itself as a combination of messaging and email. Media shared by users is stored in the cloud to save space on devices, though the app requires 100 MB of space on the device itself.
According to Telegram's FAQs, it is one of the 10 most downloaded apps in the world. In the United States, for iOS in the free app category, Telegram Messenger was ranked #20 with WhatsApp coming in at #4 and Facebook Messenger at #16, according to Apptopia. For Android in the free app category, WhatsApp ranked #6, followed by Facebook Messenger at #19 and Telegram at #28.
Insider Take
Similar to Twitter Blue, a Telegram Premium subscription will likely appeal to power users who want to make the most of their experience with the messaging app. Though a price point has not been announced, we think it will be reasonably priced, starting as low as maybe $2.99 and going up to $5.99. With 500 million MAUs, even a $2.99 price point would be very lucrative. For example, if 1 million Telegram users paid $2.99 a month, in a year, Telegram would earn nearly $35.8 million. If Telegram offers an annual price point of $29.00 a year, with 1 million users, that's still nearly $30 million. If users of the messaging app are willing to pay for added features, Telegram Premium has the potential to make significant revenue.